How to Take Advantage of a GM Recall: DoNotPay as Your Solution
General Motors continues to lead as a major automaker, but they've had to put out recalls in the past as much as other car manufacturers.  over the decades, the most recent is for their Chevrolet Bolt EV. All recalls for this applies to 2019 models, including those through 2022.
Do you know how to take advantage of a GM recall like this? It might look like an easy way to get money back, but it's sometimes a protracted process. This often involves numerous steps, including filling out online forms. 
An easier way exists using our app, .
How to Make a Claim for a GM Recall
Your first step to claiming a GM recall is to visit their website and recall page. Their site has a way to search for your particular GM-manufactured vehicle using your VIN number.
Other ways to  there include:
Signing up for a general account so GM can send you updated information on the latest recalls.

Find information on how you can get your recalled car serviced at a local repair center.

Provide your mailing address so GM can send you letters of future recalls if you buy one of their vehicles.
GM also provides specific 1-800 numbers to call based on the brand name of your car. Each number will get you in contact with a representative to start the recall process. It involves taking your personal information so you can eventually receive a recall check in the mail. 
As with most calls like this, though, it may involve long wait times and providing lengthy personal information.
What Happened With GM Recalls
Many recalls have occurred at GM over the years, and some of the most notable ones relate to their trucks and SUVs. Some other recent recalls include:
All 2007-2014 Chevrolet Silverado 1500, 2500, and 3500 pickup trucks.

2007-2014 GMC Sierra 1500, 2500, and 3500 pickup trucks.

2007-2013 Cadillac Escalade EXT pickup trucks.
In many of these cases, it involved recalls due to airbag deployment failures.  Myriad other technical details were applied, ranging from tension belt problems to power steering issues.
Law firms throughout the U.S. are still dealing with helping people make GM recall claims, some with vehicles going back years.
Who is Eligible for a GM Recall
 Anyone who bought a GM vehicle over the years is eligible for a recall. As Kelly Blue Book notes, though, all no-charge recalls are only possible after eight years.
Keep this in mind as a statute of limitations if you've sat on the fence too long about recalling your older GM truck.
Do I Immediately Get a Recall from GM if I Report My Product
You should be able to, yes, though it's going to take time to get everything processed. Getting a check in the mail, for instance, could take weeks based on processing times and slower USPS service.
The entire process can become frustratingly slow. At DoNotPay, we've made it much faster. We can help you do the following:
Check for a list of GM recalls on our website.

Check for vehicle safety recalls.

Make a recall notice claim for yourself.

Schedule a car dealership appointment for recall repairs.
Use these five easy steps to help you make a recall claim from GM:
1. Tell us about your purchase, including the product name, brand, store you purchased the GM vehicle from, price, and date of purchase. If you purchased the item online, enter your transaction details and payment method as well.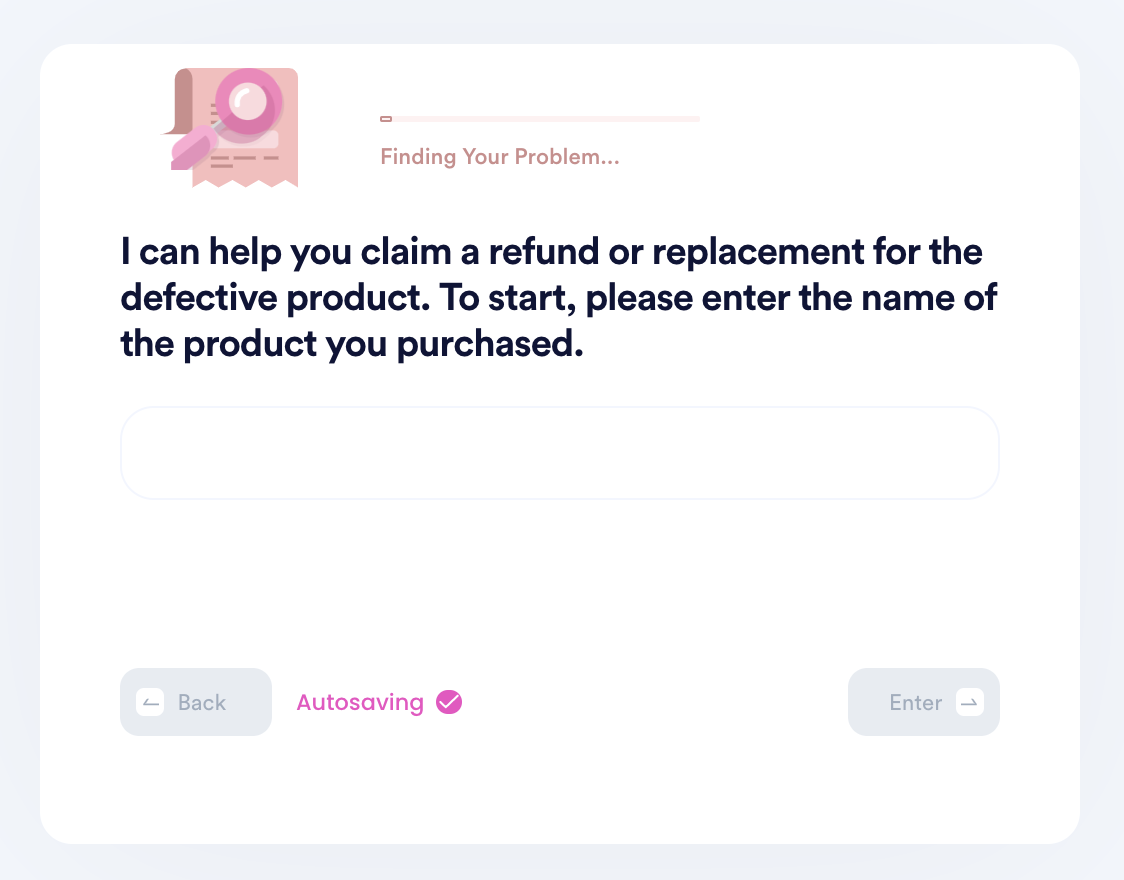 2. Tell us how you found out about the GM recall.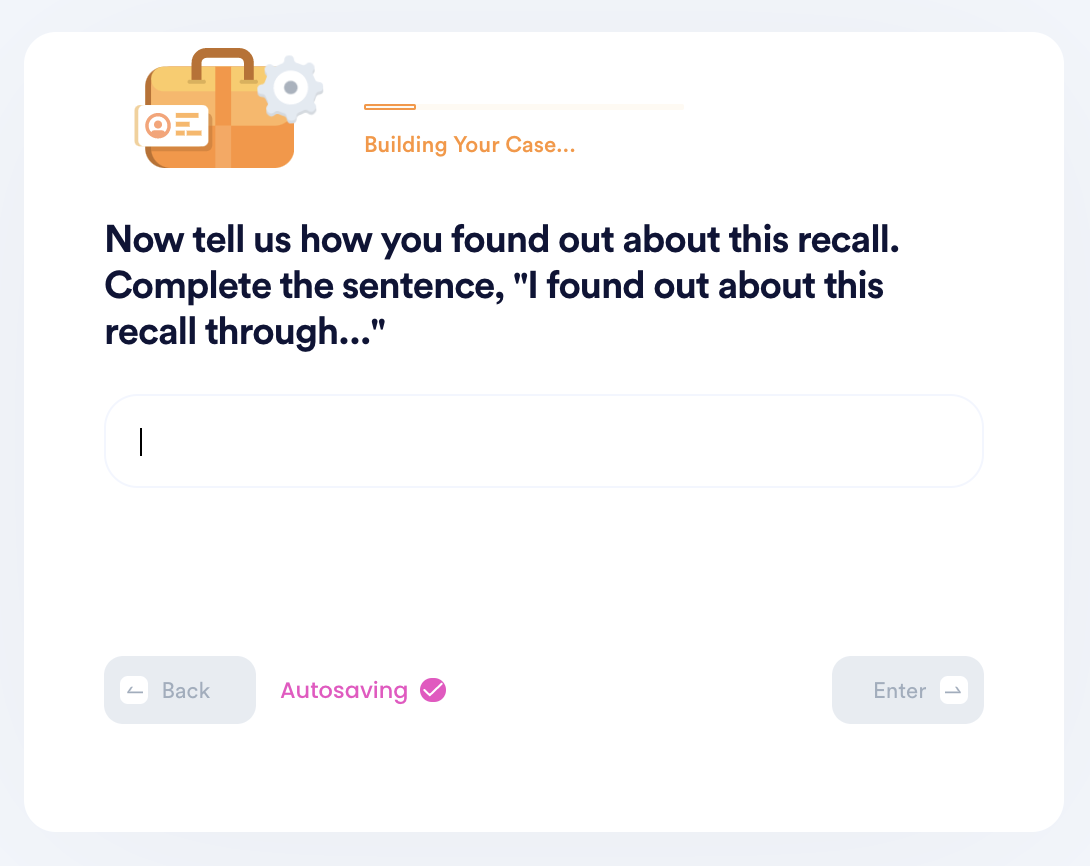 3. Choose whether you want a refund, repair, or replacement.
4. Upload photographic evidence of your GM purchase and the product if you still have it.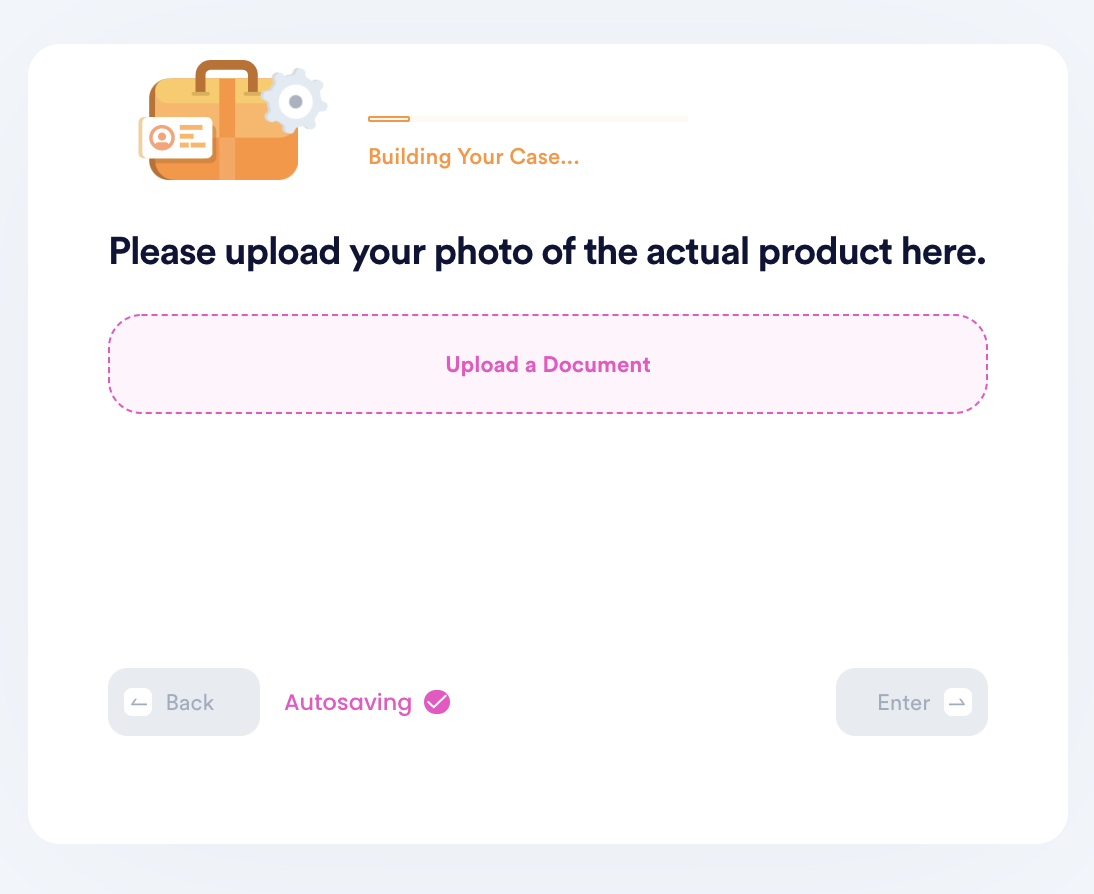 5. Choose whether you have the capacity to return the item or not.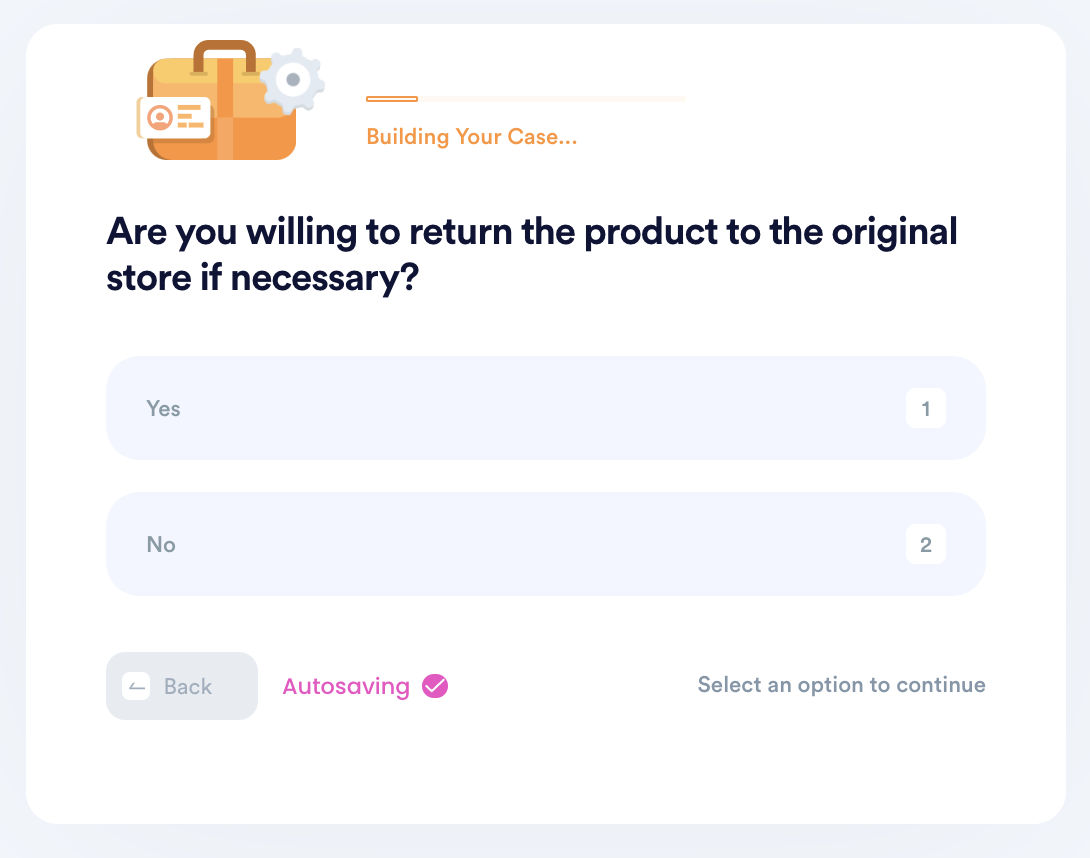 And that's it! DoNotPay sends your recall request to the manufacturing company on your behalf, asking for a refund, repair, or replacement. You should hear back from GM directly with confirmation and how the refund/replacement will be issued, or the next steps in getting the item repaired.
Why Use DoNotPay to Get a GM Recall
We have three good reasons why you need to use our DoNotPay app for any kind of vehicle recall:
It's fast! No more having to spend extra time on GM's website to get a recall finalized.
It's easy! Eliminate the need to make phone calls or fill out complicated online forms. We'll do all the forms for you with your basic information.
It's successful! Millions continue to use the DoNotPay app to help them with GM recalls and so much more.
DoNotPay Works Across Multiple Companies
Not only can we help you with GM recalls, but we can also help you do many other legal tasks. Some of these include everything from recovering passwords to helping you find birth/death certificates.
We can even help you with recalling these additional items:
| | |
| --- | --- |
| | |
| | |
| | |
| Hot Pockets | |
| California Recalls | |
What Else Can DoNotPay Do For You
As a leading AI service, we're there to help you with just about any legal matter you need to solve. We're able to file legal claims and also help you with paying your bills. 
To find out more,  to get the DoNotPay app.