Glossbrenner Unit: How To Find An Inmate In This Facility
San Diego, TX is the home of the Glossbrenner Unit prison facility. It is an all-male facility with a capacity of 612 inmates. The prison is specifically used to house substance-abuse offenders. It has a total of 88 security employees and another 29 employees who serve as support staff. This means that it has a 7 to 1 inmate to guard ratio, which is pretty manageable.
The number of instances when guards have to be called in for backup purposes is a lot lower than you might imagine, and the facility is considered to be a safe place to rehabilitate people with substance-abuse issues. DoNotPay is your ideal resource for locating the people who matter the most to you no matter where they are in the facility. 
Where Is This San Diego Texas Prison Located? 
You probably need to know the basic address and contact information that you will need to get in touch with the people at the Glossbrenner Unit in order to find where your loved ones are and figure out how to best reach out to contact them. If you at least have the address of the facility, then you can start to reach out to the people who run the place to let them know that you would appreciate it if you could get in touch with the people in your life that are held there. 
| | |
| --- | --- |
| Physical Address | 5100 South FM 1329 San Diego, TX 78384 |
| Phone Number | 361-279-2705 |
| Website | https://www.tdcj.texas.gov/unit_directory/so.html |
| Fax | N/A |
| General Email | N/A |
| Location Information | Three and one-half miles south of San Diego on FM 1329 in Duvall County |
You can reach out to the facility there to see how you can either send a letter to someone who is being held there or even pay them a visit during visitation hours. It is your task to ensure that you have complete knowledge of what the rules are for visitation at the facility and that you abide by those rules. Checking the rules ahead of time is important because:
The prisons are not too flexible on these matters as they have to treat everyone the same
They know that people will try to bend the rules if they allow too much flexibility.
Following the rules makes it easier to arrange future visits or send packages in the future.
How to Locate an Inmate on Your Own
You can locate an inmate in the facility on your own if you are extremely diligent in your work and take the time to go through each step of the process until you have tracked them down. This is not to say that it is an impossible task for you to pull off, but it is said that many people get frustrated by the amount of time it takes them to locate someone in the facility, and they may simply throw in the towel after some period of searching. We all only have so much patience for these types of things, and it is understandable that some people would rather get some assistance finding their loved ones. If you insist on doing it yourself, you will need to:
Go to the Texas Department Of Criminal Justice website.
Locate the specific facility where you think your loved one is being held.
Use the inmate search tool.
Type in the relevant information about your loved one.
Receive a result as to where they are likely housed at this time.
You can go through each of these steps if you wish, but you might want to skip ahead to the part where you are able to reconnect with your loved one. The fastest way to make that happen is to lean in on DoNotPay to help. 
How to Use DoNotPay to Locate an Inmate
1. Locate the Connect With an Inmate service on DoNotPay.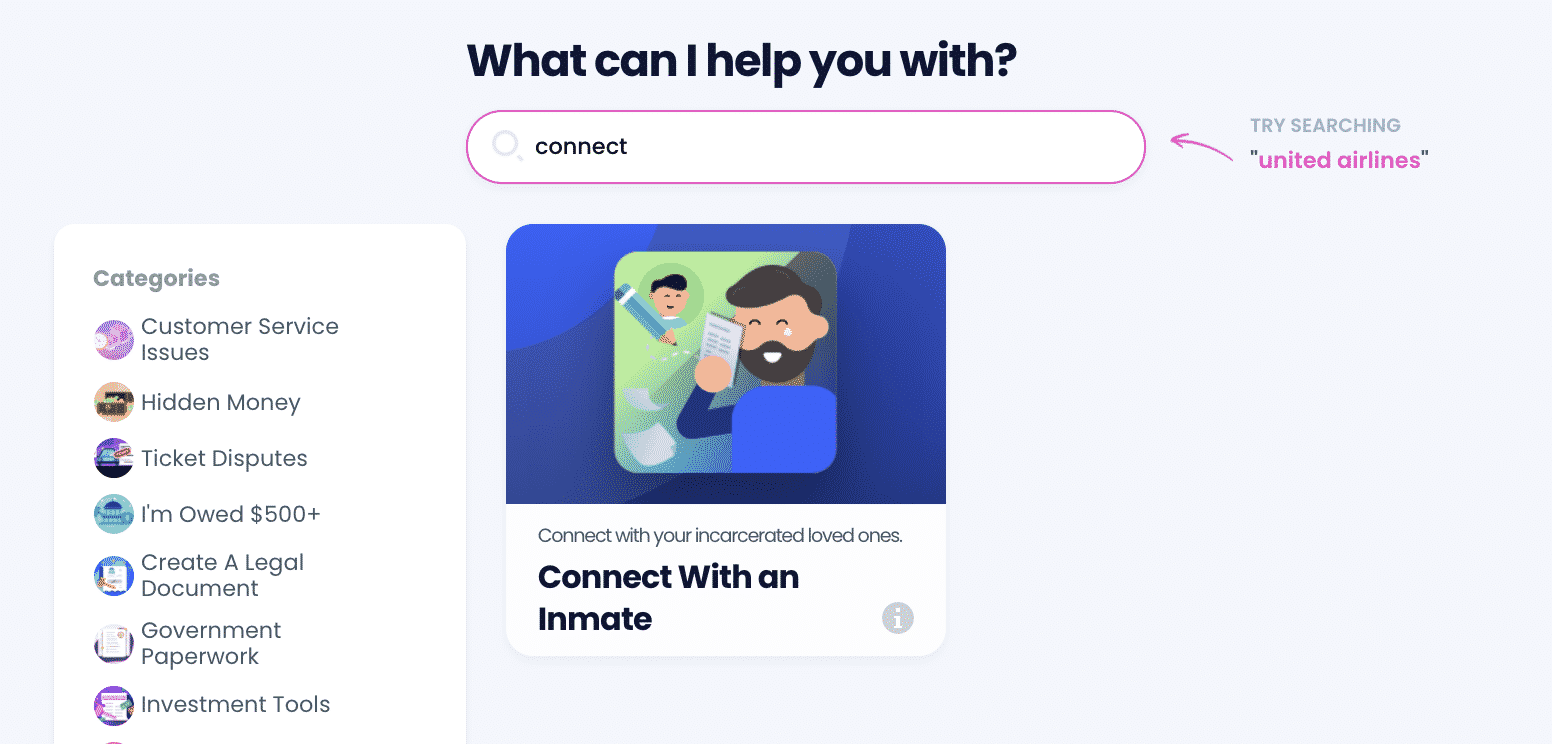 2. Choose whether you want to locate a loved one, create a virtual mailbox, or send a personalized letter.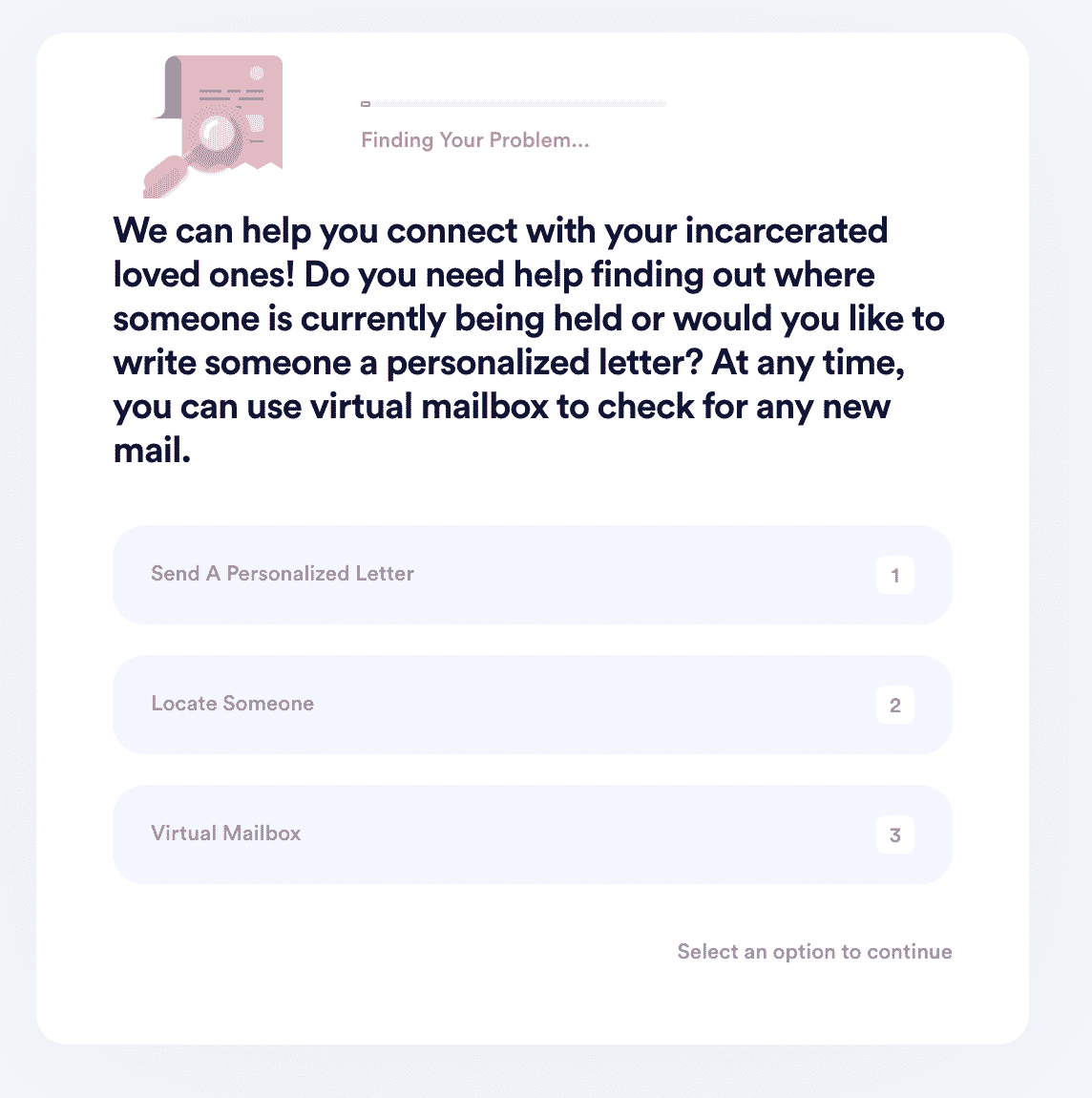 3. If you want us to find your loved one, provide his or her personal details and the state they are located in. We'll then conduct a search on the appropriate state database.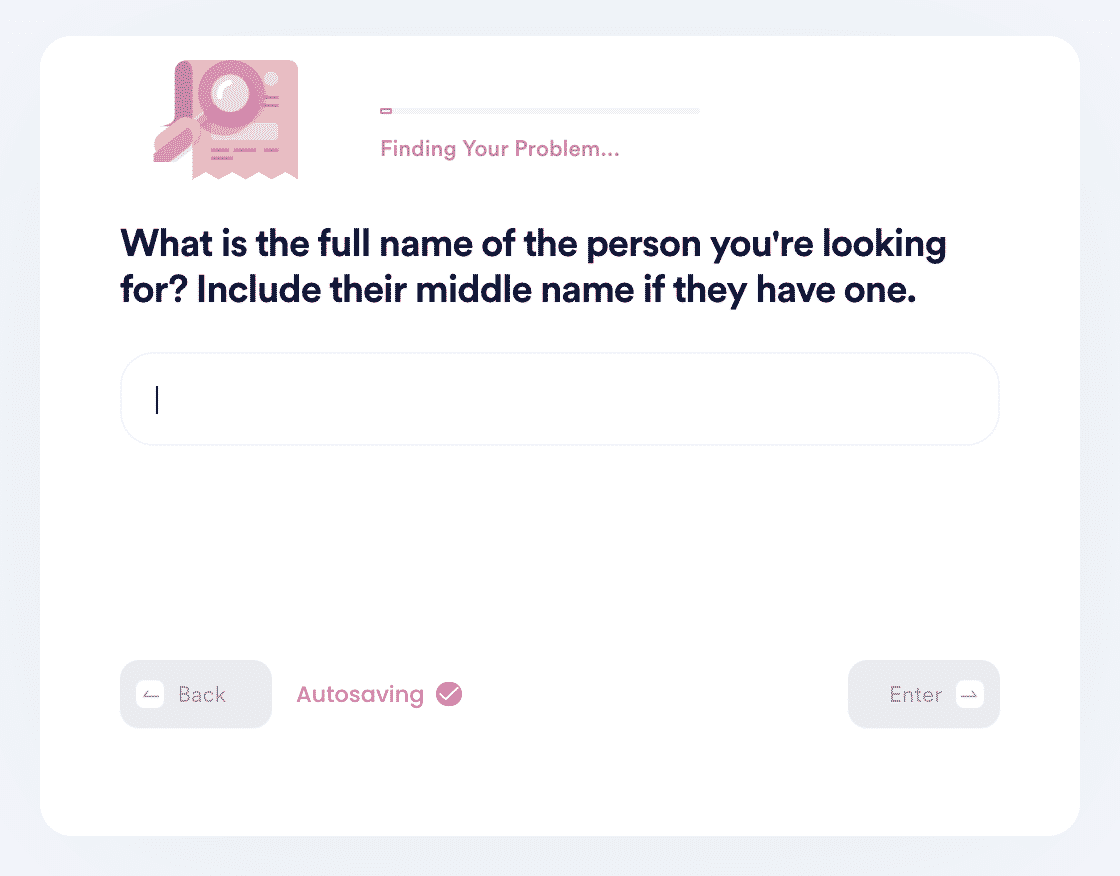 4. If you want to create a virtual mailbox, just provide your full name! We'll set one up for you so you can easily receive incoming mail from your loved one.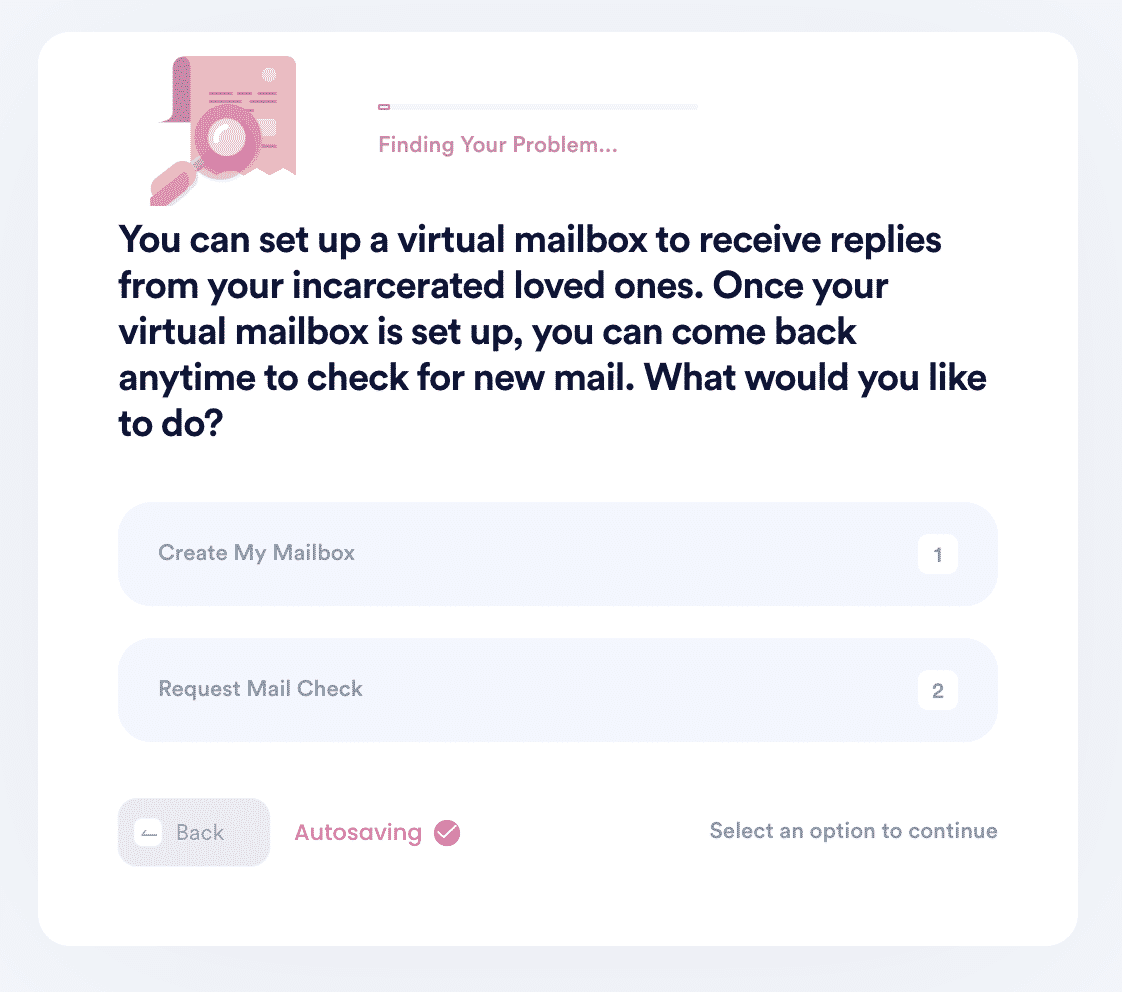 5. If sending a personalized letter, tell us which facility your loved one is located in and what you would like to say to them. You can even include a photo! Your letter will be delivered automatically - just wait 10 days for it to arrive to your loved one!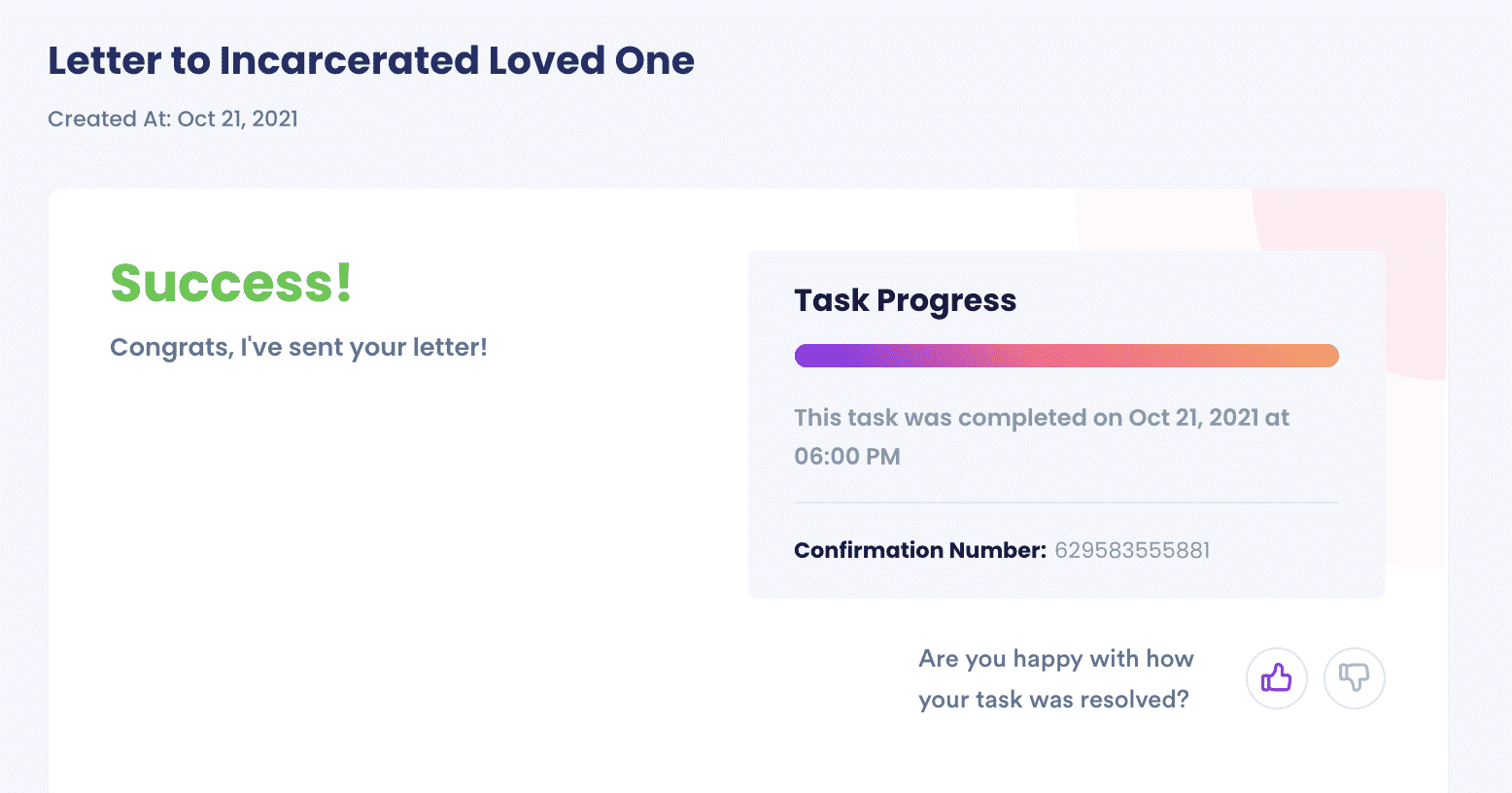 Can DoNotPay Help With Anything Else?
Are there other tasks that DoNotPay may be capable of assisting with? Yes, in fact, there is a bounty of other things that DoNotPay has come to the rescue to help with. You might also like the fact that you can:
Getting help with unpaid bills
Protecting your work from copyright infringement
Contesting parking tickets
Bypassing annoying phone verification services
The list goes on and on, and DoNotPay continues to add more to the list of things that they offer all the time. The central objective that they have for every transaction they have with a customer is to make that customer's life just a little easier.