All About the German Consulate in Chicago
The German Consulate in Chicago helps you apply for any type of German visa, notarize documents, apply for a certificate of German citizenship, and much more. Any questions relating to travel to Germany can be answered at the German Consulate in Chicago.
There are a total of 8 German consulates in the U.S.:  Atlanta, Boston, Chicago, Houston, Los Angeles, Miami, New York, and San Francisco. Each consulate serves a different region of the United States. The German consulate in Chicago helps those living in these states:
Illinois
Indiana
Iowa
Kansas
Kentucky
Michigan
Minnesota
Missouri
Nebraska
Ohio
North Dakota
South Dakota
Wisconsin
If you do not live in these states then you should look for the consulate that serves your region. You can find information on which consulate serves your region here.
Everything you need to know about the German Consulate in Chicago will be gone over on this page. DoNotPay will also show you how to quickly and easily contact the Consulate.
Where is the German Consulate in Chicago?
One famous landmark within a 2-mile radius of the German Consulate in Chicago is Millenium Park. The exact address of the location is:
676 North Michigan Avenue - Suite 3200 Chicago
IL 60611-2804
There are multiple ways to get to the German Consulate in Houston. You can take the Chicago 'L'  red line subway and get off at stations Chicago and Grand which are both 6 minute walks away from the Consulate.
You can also take bus lines 3 and get off at King Drive station, bus line 10 and get off at Museum of S & I station, bus 26 and get off at South Shore Express station, bus 125 and get off at Water Tower Express station, and finally bus line 143 and get off at Stockton/Michigan Express station. All the stations previously listed are 2-minute walks to the consulate.
You can also take a taxi or drive yourself, but the latter option is discouraged since parking is hard to find. Parking facilities are 2 blocks west of the Consulate building on West Huron Street.
Services the German Consulate in Chicago Provides
The German Consulate provides many different services such as birth registrations for German citizens born in foreign countries to applications for German citizenship. To see all of the available services at the German Consulate in Chicago look at the table below.
Applying for Different Types of Visas

German Airport Transit Visa
German Transit Visa
German Tourist Visa
Visa for Visiting Family or Friends in German
German Business Visa
Visa for Official Visit in Germany
German Medical Visa
German Visa for Cultural, Sports, and Film Crews
German Trade Fair & Exhibitions Visa
German Training/Internship Visa
Schengen Visa

Passport and Id Cards

Passport for adults
Passport for minors
Identity Cards
Change of Residence
Passport Through Honorary Consul

German Citizenship

Applying for German citizenship
Loss of German citizenship
Certificate of German citizenship
German citizenship acquired through Notification of Birth occurring abroad
Restoration of German citizenship
Reunification of German citizenship

Family Matters and Inheritance Matters

Birth Registration
Registration of Marriage
Name declaration
Birth certificate
Marriage in Germany
Recognition of Divorce Decree
Finding relatives and family
Child abduction

Certifications, Notarizations, and Apostille

Certificates and notarizations
Apostille
Life certificate
Certificate of conduct
Identifying bank accounts in Germany
Service of documents between Germany and the United States
Transport certificate for a corpse or urn

Pensions from Germany

Application for a German Pension
Refund of pension contributions
Contact information of the German pension authorities
Information on taxation of German old-age pensions
Information on life certificates
Information for pensioners who would like to return to Germany

Taxes

Double Taxation: Estates, Inheritances, Gifts
Double Taxation: Taxes on income and capital
German VAT refund
Information on taxation of German old-age pensions
To make use of the legal and consular services at the German Consulate in Chicago, an appointment must be made. You can make an appointment at the online appointment system here.
How to Contact the German Consulate in Chicago?
Address
676 North Michigan Avenue - Suite 3200 Chicago, IL 60611-2804
Email
info@chicago.diplo.de
Phone
+1-312-202-0480
Fax
+1-312-477-7144
Office Hours
Monday – Thursday: 9 a.m. to 12 p.m., 1 p.m. to 3 p.m.

Friday: 8:00 a.m. to 1:00 p.m.

Closed on weekends and German and U.S. National Holidays
How to Contact the German Consulate with DoNotPay?
With all appointments being scheduled online, chances are high you will be waiting on the phone for hours trying to reach the consulate. Enter in DoNotPay: the best solution! In just 4 steps, DoNotPay will contact the embassy or consulate you selected. Here's how:
1. Go to DoNotPay and type in "Contact Embassy"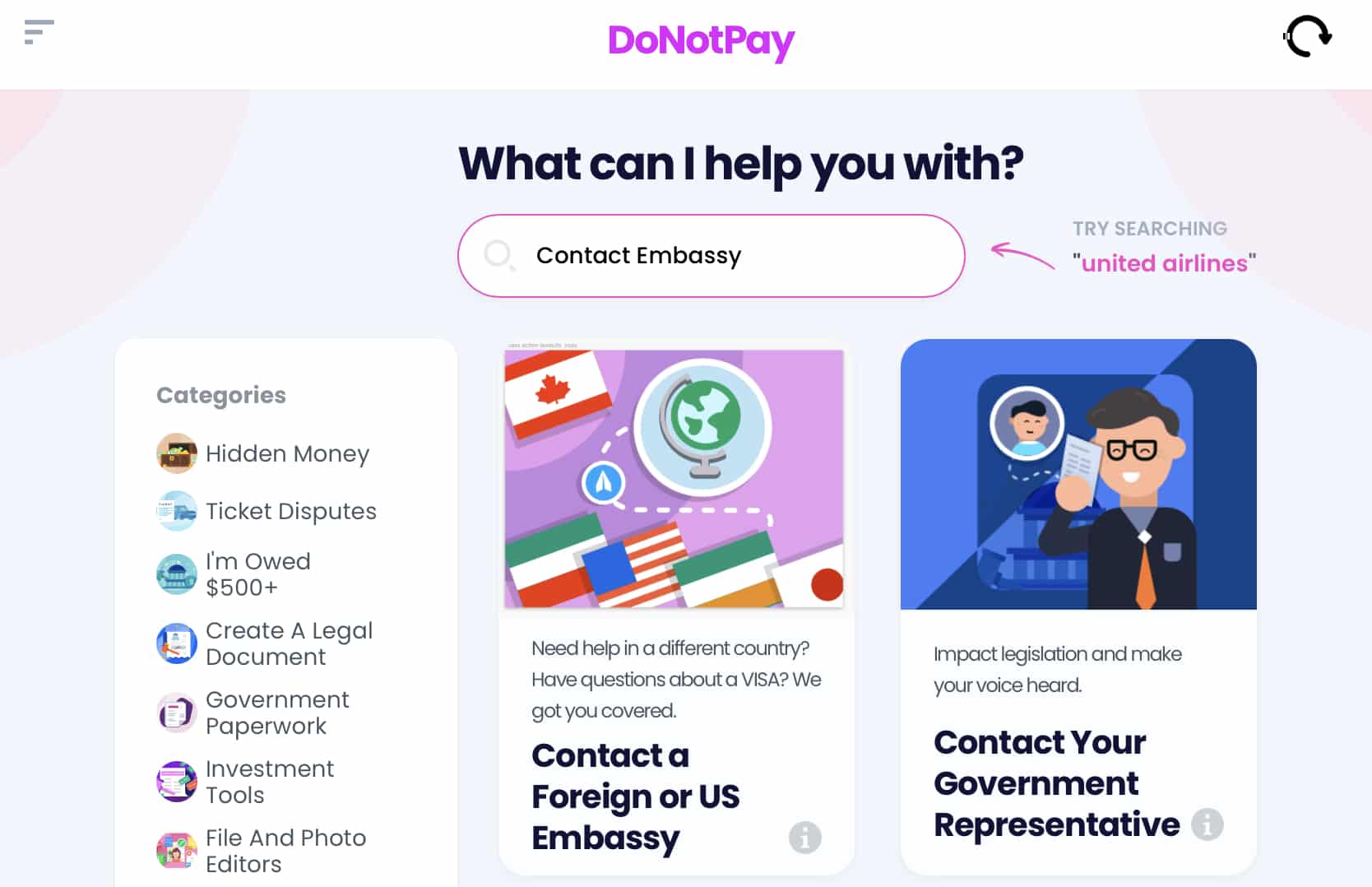 2. Choose whether you need to contact a foreign embassy or consulate or a U.S. embassy or consulate abroad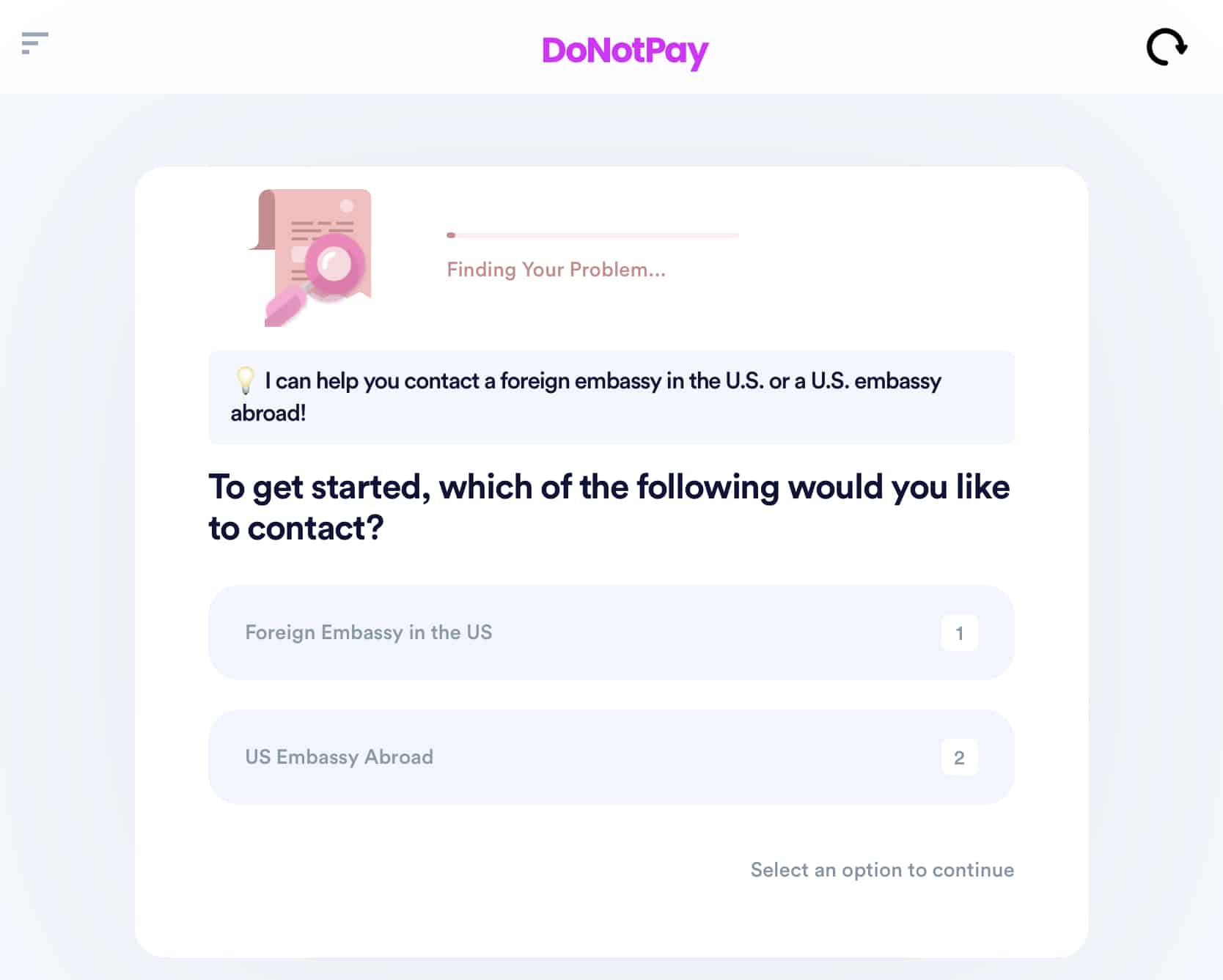 3. Briefly explain any questions or issues you have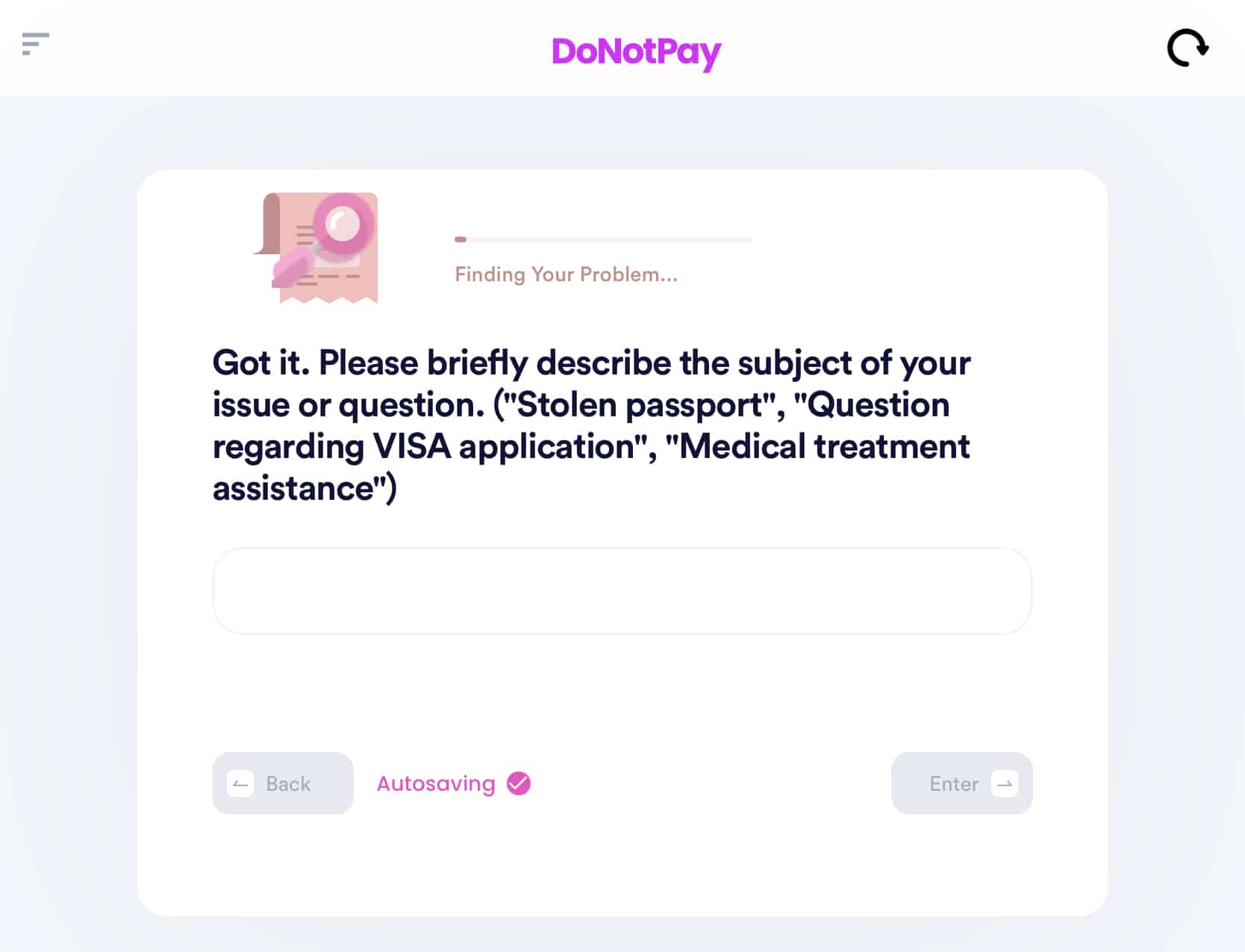 4. Select which embassy/consulate you want to contact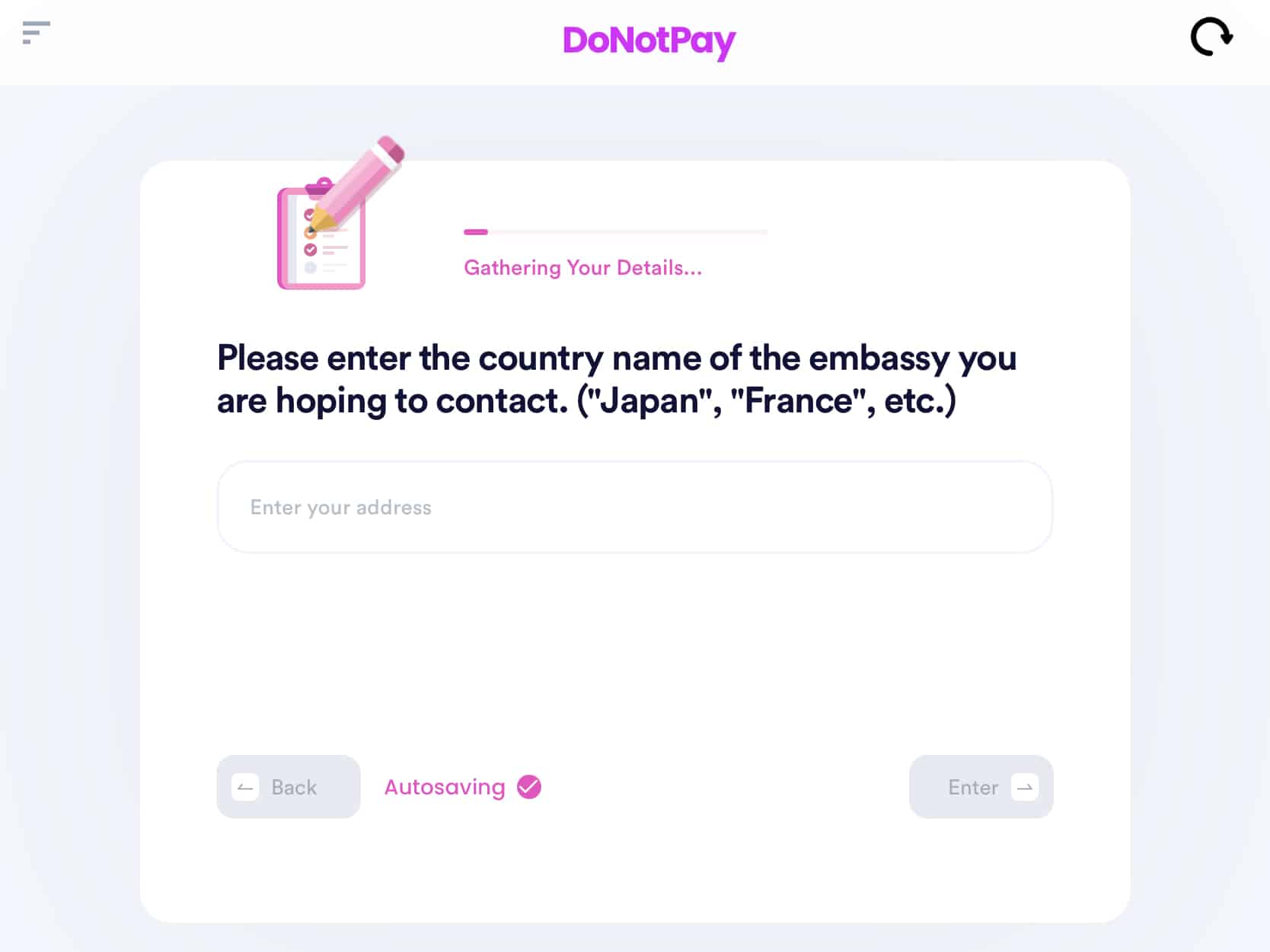 That's it! DoNotPay will go ahead and send a formal request for you. You can expect to get a response via email.
Other Embassies and Consulates DoNotPay Contacts For You