How to Contact the German Consulate in Boston
The German Consulate in Boston helps you apply for any type of German visa, registration of births, applications for pensions, and much more. Any questions relating to travel to Germany can be answered at the German Consulate in Boston.
There are a total of 8 German consulates in the US:  Atlanta, Boston, Chicago, Houston, Los Angeles, Miami, New York, and San Francisco. Each consulate is responsible for assisting a different region in the United States. These are the states the German Consulate in Boston serves: 
Connecticut (except Fairfield County)
Maine
Massachusetts
New Hampshire
Rhode Island
Vermont
If you do not live in these states, then this is not the consulate that assists your region. You can find information on which consulate serves your region here.
This page provides all information on the German Consulate in Boston. You can also find out how to contact the consulate easily and quickly through DoNotPay.
Where is the German Consulate in Boston?
One famous landmark that is near the German Consulate in Boston is the Boston Common. The Boston Common is 1.2 miles away from the consulate. The consulate is located inside the Copley Shopping Mall. The exact address of the consulate is:
Three Copley Pl #500, Boston, MA 02116
What Can the German Consulate in Boston Do For Me?
The German Consulate provides many different services such as birth registrations for German citizens born in foreign countries to applications for German citizenship. Find all of the available services at the German Consulate in Boston in the table below: 
Visa Application

German Airport Transit Visa
German Transit Visa
German Tourist Visa
Visa for Visiting Family or Friends in German
German Business Visa
Visa for Official Visit in Germany
German Medical Visa
German Visa for Cultural, Sports, and Film Crews
German Trade Fair & Exhibitions Visa
German Training/Internship Visa
Schengen Visa

Passport and ID Cards

Passport for adults
Passport for minors
Identity Cards
Change of Residence
Passport Through Honorary Consul

German Citizenship

Applying for German citizenship
Loss of German citizenship
Certificate of German citizenship
Acquiring German citizenship through the notification of Birth occurring abroad
Restoration of German citizenship
Reunification of German citizenship

Family Matters and Inheritance Matters

Birth Registration
Registration of Marriage
Name declaration
Birth certificate
Marriage in Germany
Recognition of Divorce Decree
Finding relatives and family
Child abduction

Certifications and Notarizations

Certificates and notarizations
Apostille
Life certificate
Certificate of conduct
Identifying bank accounts in Germany
Service of documents between Germany and the United States
Transport certificate for a corpse or urn

Pensions from Germany

Application for a German Pensions
Refund of pension contributions
Contact information on the German pension authorities
Information on taxation of German old-age pensions
Information on life certificates
Information for pensioners who would like to return to Germany

Taxes

Double Taxation: Estates, Inheritances, Gifts
Double Taxation: Taxes on income and capital
German VAT refunds
Information on taxation of German old-age pensions
Due to COVID-19, no walk-in appointments are accepted. To make use of all the services available at the consulate, you can make an appointment at the online appointment system here.
How to Contact the German Consulate in Boston?
Address
Three Copley Pl #500, Boston, MA 02116
Email
info@boston.diplo.de
Phone
(+1) 617-369-4900
Fax
N/A
Office Hours
Monday - Friday

9 a.m. - 12 p.m.

Closed on weekends and German and U.S. National Holidays
How to Contact the German Consulate with DoNotPay?
Due to COVID-19, all appointments must be scheduled online. With everyone going online to make appointments, there is a high possibility that you will have to wait a long time to get in touch with the consulate.
Afraid of long wait times? No problem! Enter in DoNotPay! DoNotPay will contact the embassy or consulate you selected in just 4 easy steps. Here's how:
1. Open DoNotPay and type in "Contact Embassy".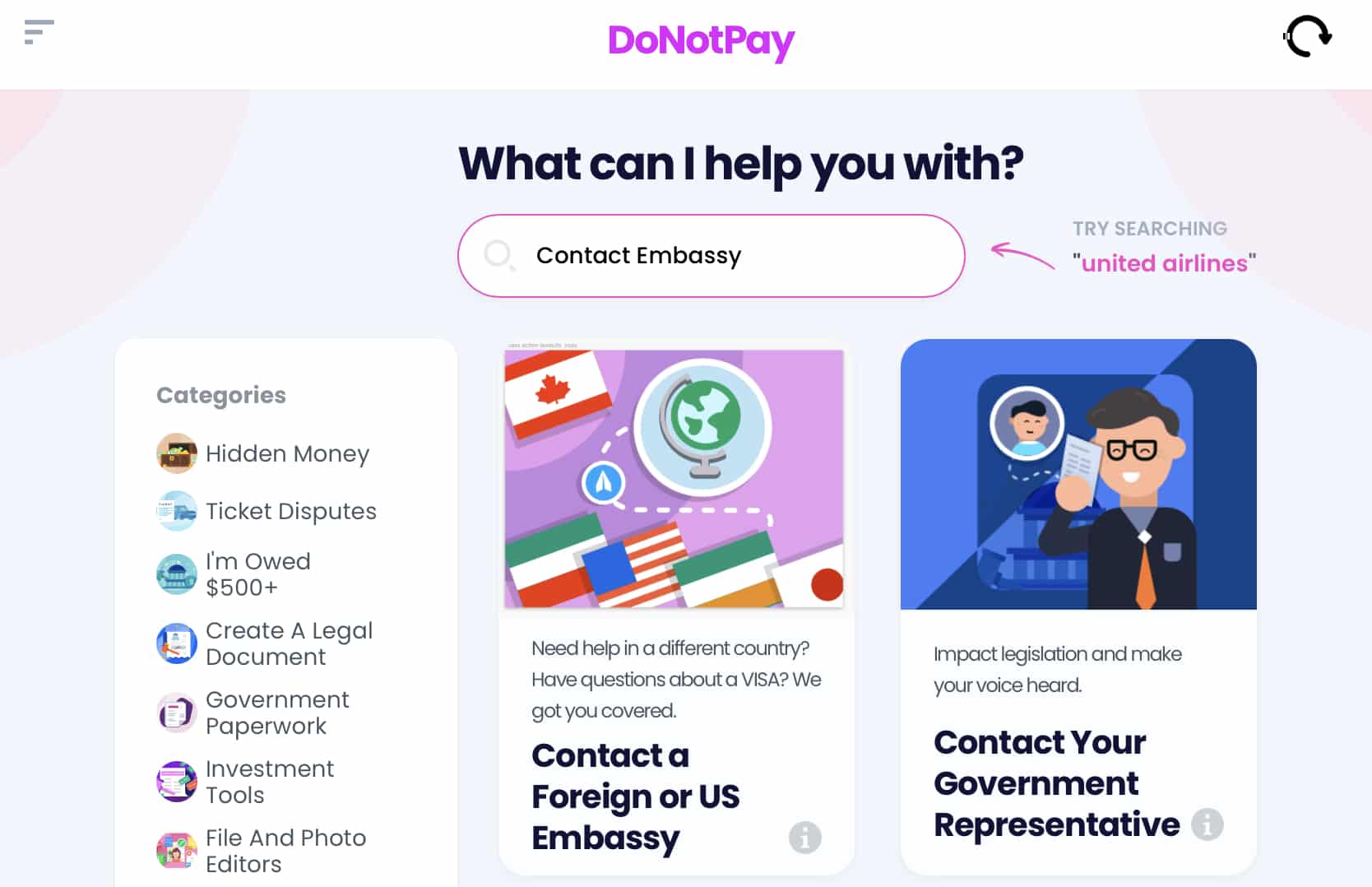 2. Choose "Foreign Embassy in the US".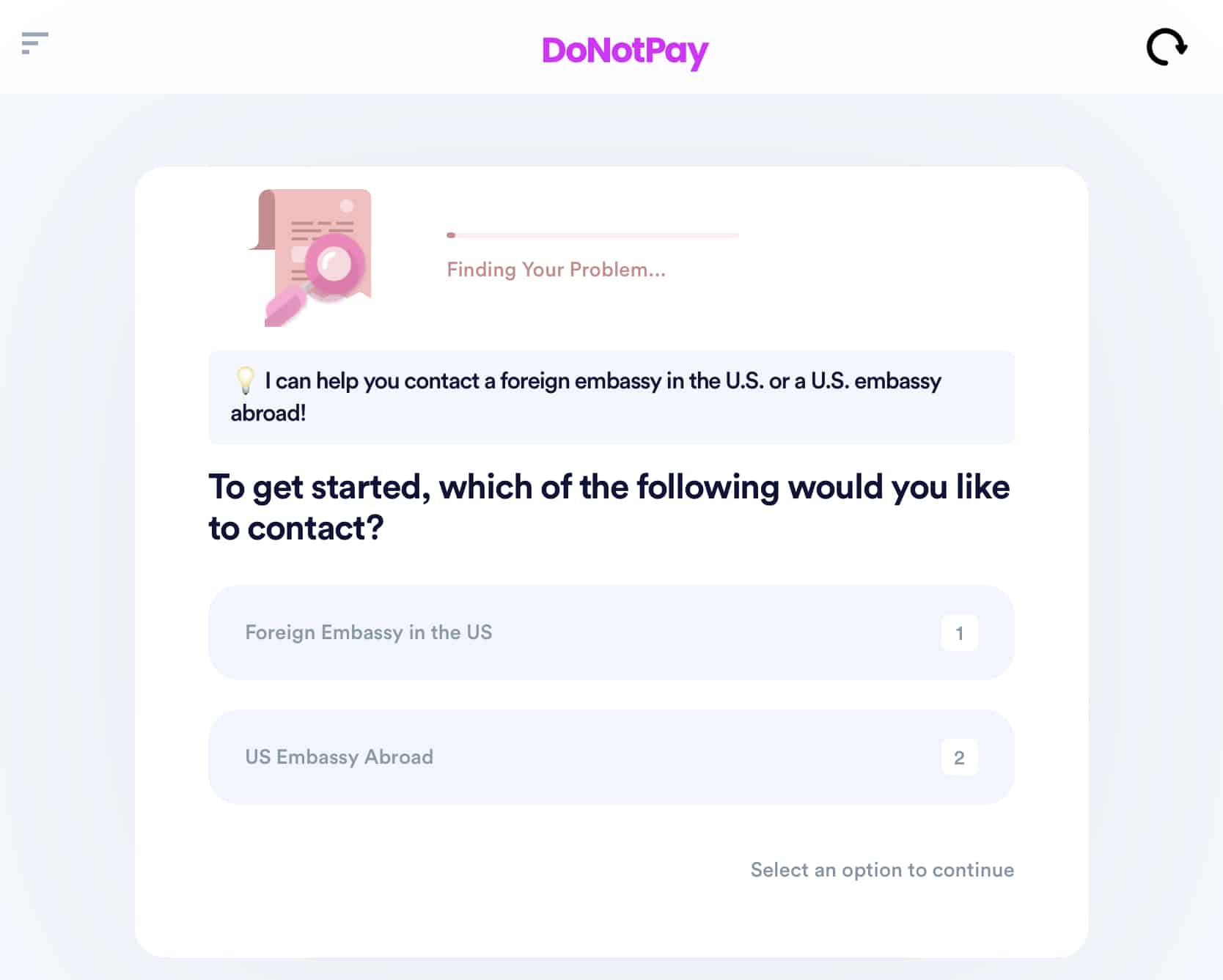 3. Briefly explain any questions or issues you have.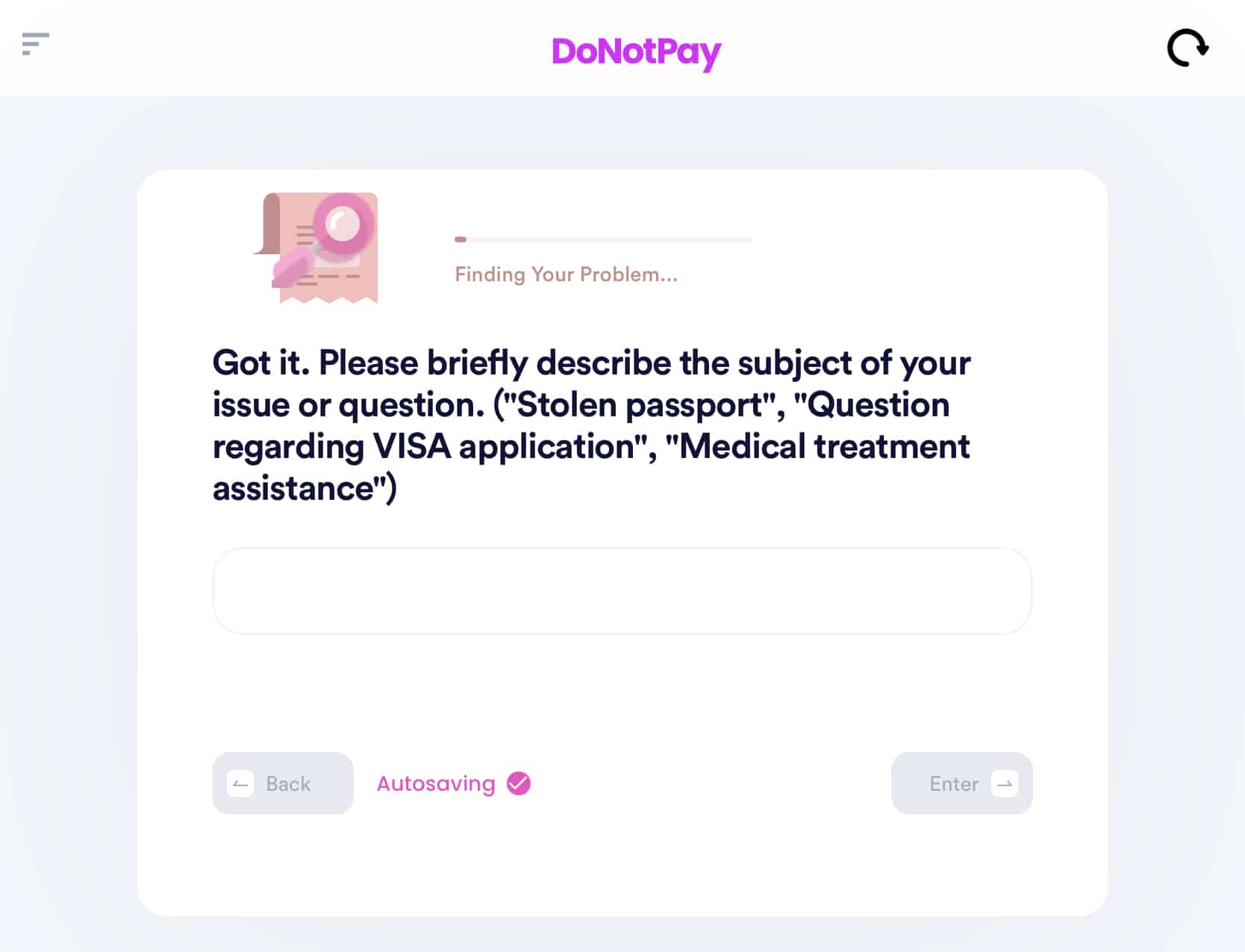 4. Select which embassy/consulate you want to contact.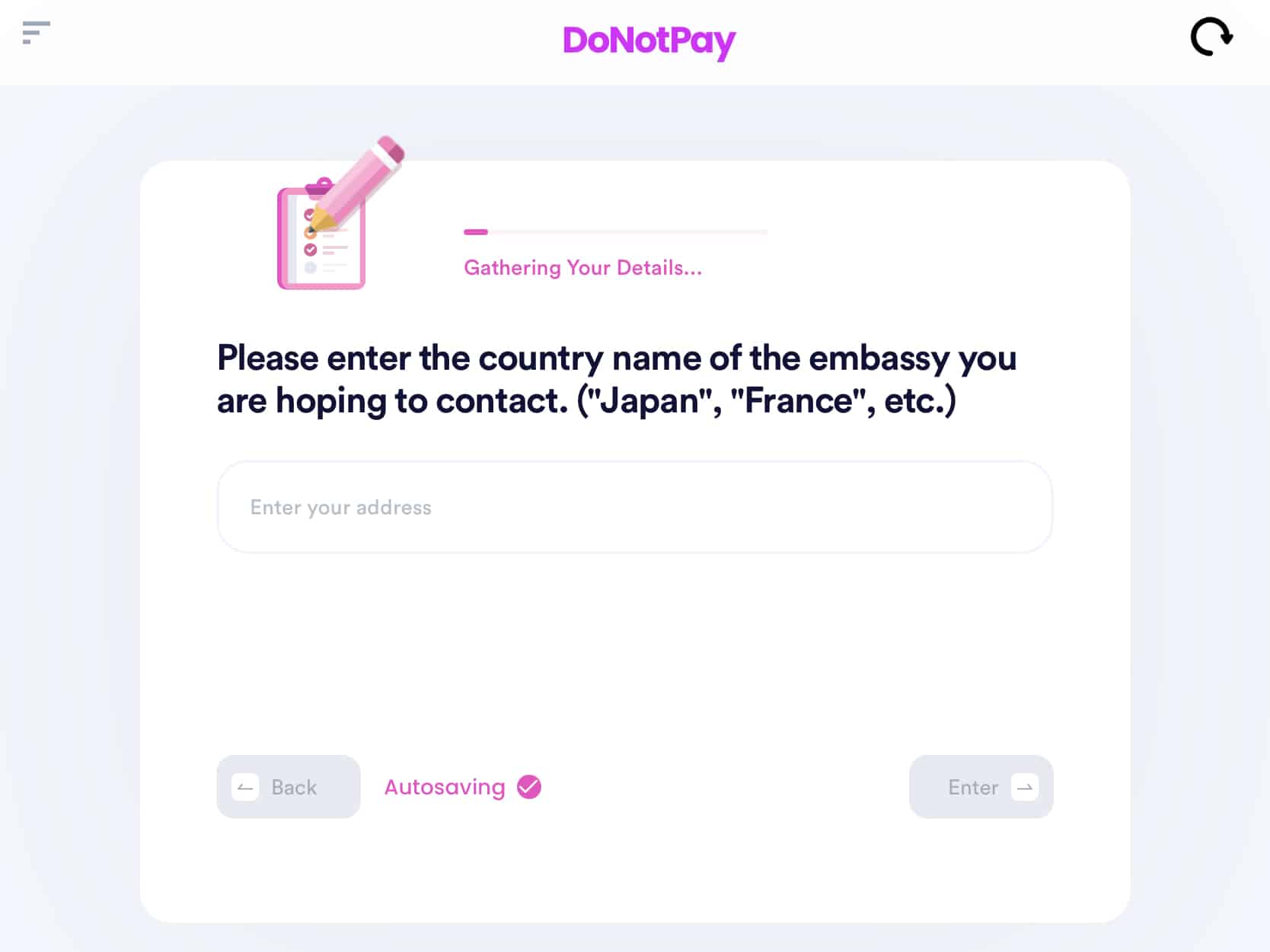 All done! DoNotPay will go ahead and send a formal request for you. You can expect to get a response via email.
Other Embassies and Consulates DoNotPay Contacts For You