Everything You Need to Know About German Consulate in Atlanta
As a German citizen living in Atlanta, you might be wondering about how to register the birth of your child or renew your German passport; or, maybe you are a US citizen and you would like to learn more about the visa requirements and travel restrictions to Germany. Either way, the German Consulate in Atlanta can help you with your questions and requests!
Oftentimes, it is very time-consuming and difficult to find the right way to contact the consulate. This article will serve as a guide for you to contact the consulate by yourself and introduce you to a faster and easier way to reach out to any consulate with DoNotPay! 
Where is the German Consulate Atlanta?
The German Consulate is conveniently located in downtown Atlanta! The exact address of the consulate is as follows:
285 Peachtree Center Ave NE #901, Atlanta, GA 30303, USA
If you are planning on taking public transportation to get to the consulate, here are your options:
Bus: 101, 103, 40, 440, 51, EUH Midtown
Subway: Gold, Red
How to Contact the German Consulate in Atlanta?
| | |
| --- | --- |
| Address | 285 Peachtree Center Ave NE #901, Marquis Two Tower, Atlanta, GA 30303, USA |
| Email | Instead of an email, the consulate has a portal on its website, where you can fill in the required fields and send them your request or questions. |
| Phone | +1 (404) 905-0000 |
| Fax | +1 (404) 905-0055 |
| Office Hours | Monday to Friday (by appointment only): 8:30 AM - 12:00 PM |
| Website | https://www.germany.info/us-en/embassy-consulates/atlanta |
The Matters that German Consulate Atlanta Can Help You With
Covid 19

All travel restrictions are lifted for US residents as of June 20, 2021
Requirements for Entry via Air Travel

Visa İnformation

Visa Navigator
Schengen Visa
Residence Visa
Airport Transit Visa

Passports & ID Cards

Passport for Adults
Passport for Minors
Identity Card
Change of Residence
Passport through an Honorary Consul

German Citizenship

Obtaining German Citizenship
Loss of German Citizenship
Certificate of Citizenship
German Citizenship Acquired Through Notification of Birth Occurring Abroad
Restoration of German Citizenship
Renunciation of German Citizenship
Retention Permit

Family Matters

Birth Registration
Registration of Marriage
Name Declaration / Naming Law
Birth Certificate
Marriage in Germany
Recognition of a Divorce Decree
Finding Relatives and Friends
Child Abduction

Certifications, Notarizations, and Apostille

Certifications & Notarizations
Apostille
Life Certificate
Certificate of Conduct
Bank Accounts in Germany - Identity Verification
Service of the Documents between the US and Germany
Transport Certificate for a Corpse or an Urn

Inheritance Matters

General İnformation
How to Obtain a Certificate of Inheritance
Declaration of Renouncement of Succession
Apostille
Double Taxation: Estates, Inheritances, Gifts

Pensions from Germany (Social Security)

How to Apply for a German Pension
Refund of Pension Contributions
Contact Information of the German Pension Authorities
Information on Taxation of German Old Age Pensions
Information on Life Certificates
Information for Pensioners Who Would Like to Return to Germany

Taxes

Double Taxation: Estates, Inheritances, Gifts
Double Taxation: Taxes on Income and Capital
German VAT Refund
Information on Taxation of German Old Age Pensions
You Can Choose to Contact the German Consulate Atlanta with DoNotPay!
Sometimes, it is very difficult to get in touch with the consulates or even to find the proper channel to contact them. Instead of doing the hard work by yourself, you can choose to let DoNotPay contact the consulate for you! With our AI-powered robot lawyer, all you have to do is:
1. Search "Contact Embassy or Consulate" on DoNotPay's website.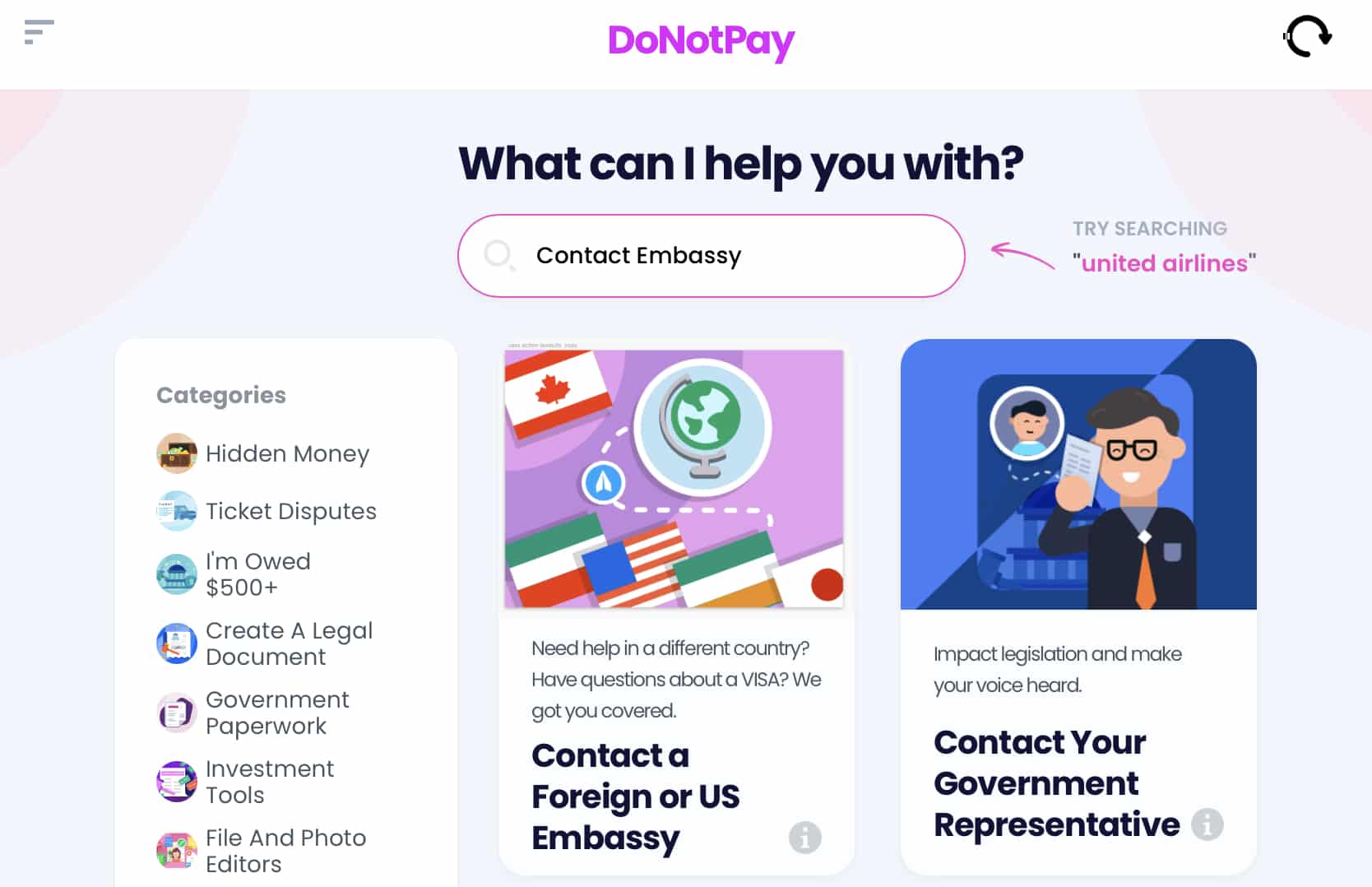 2. Choose to contact a foreign consulate/embassy in the US.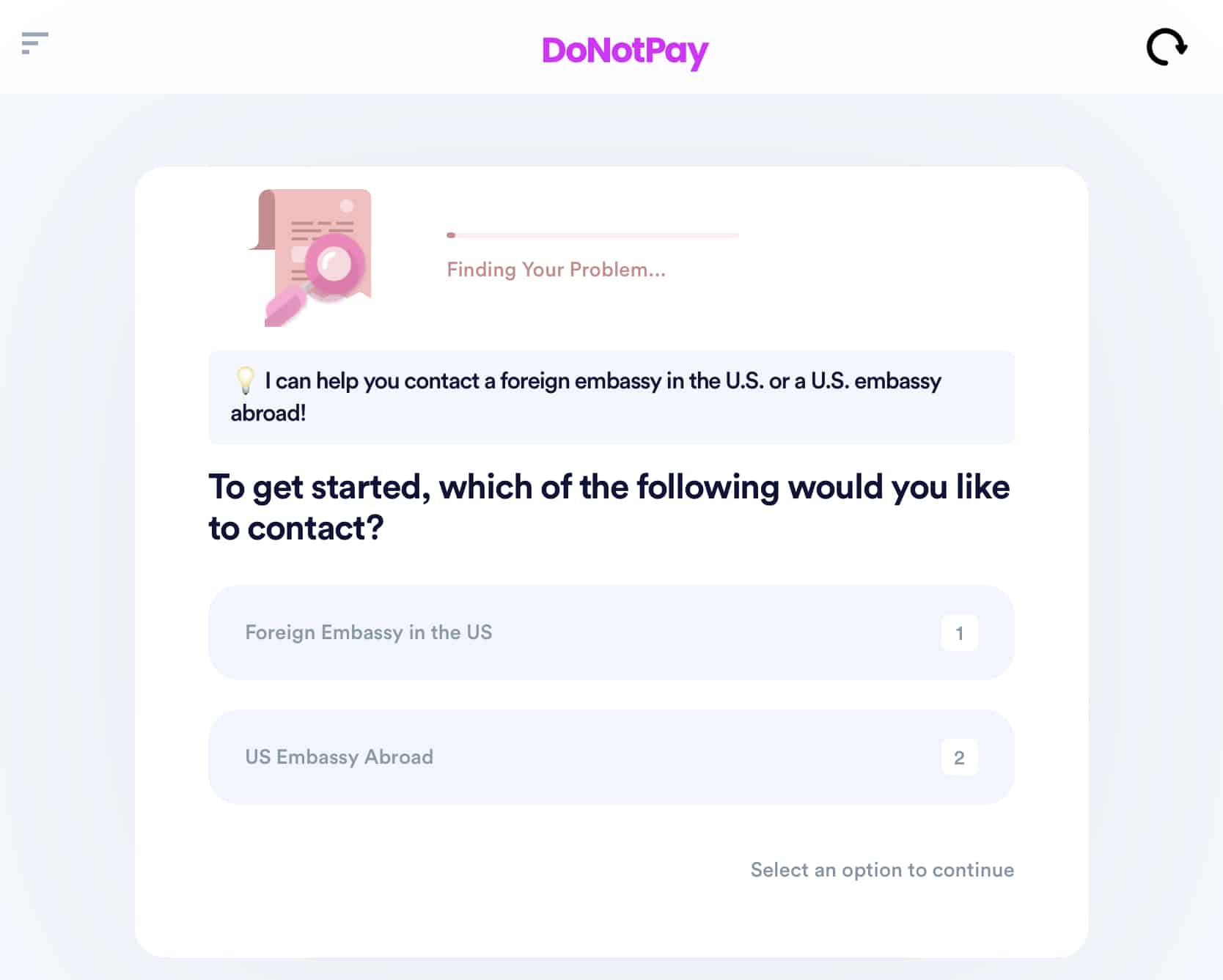 3. Briefly explain any questions or concerns you have for the consulate.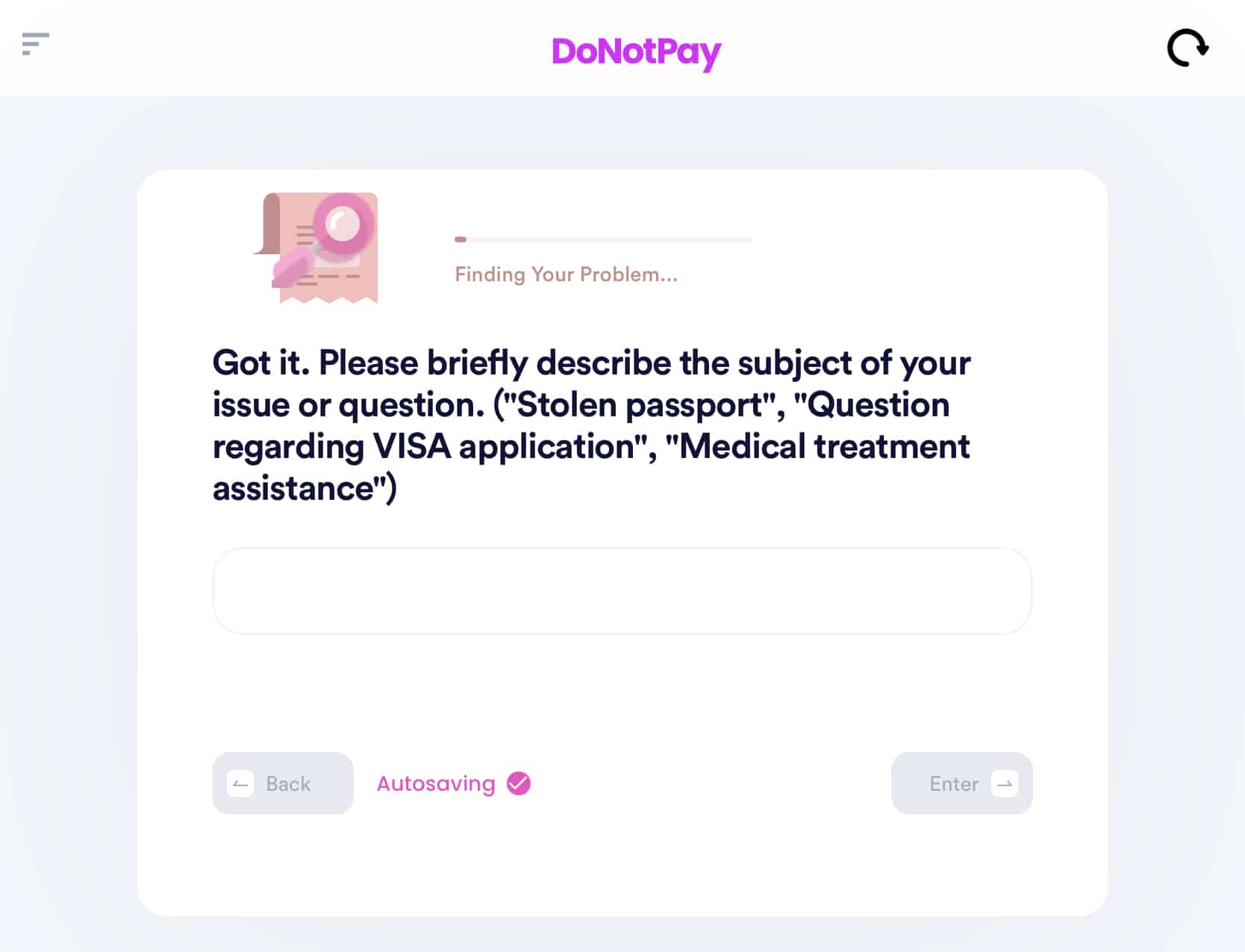 4. Enter the country of the embassy or consulate you hope to reach, and we'll connect you to the closest location!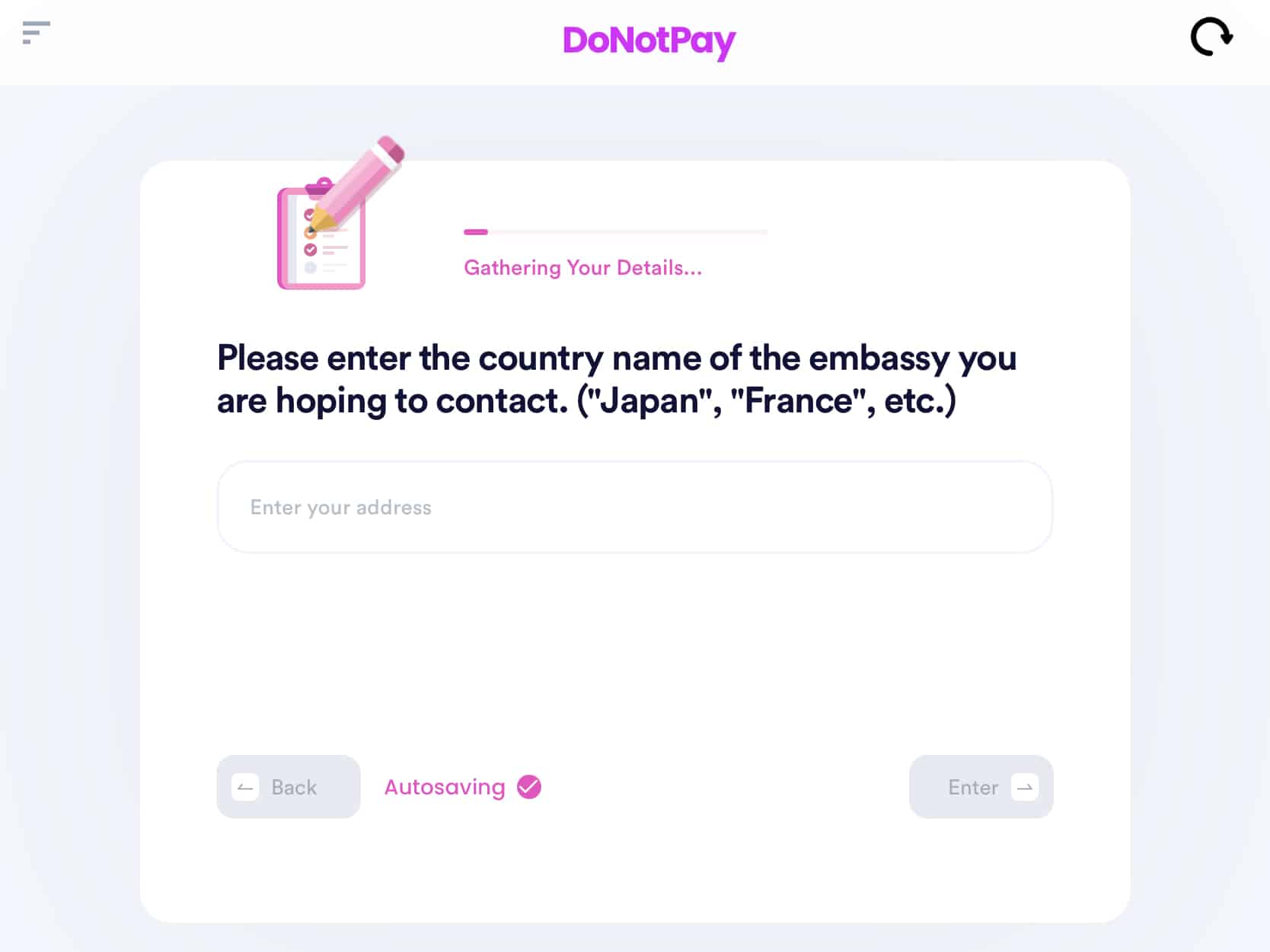 That is all you have to do! Now, DoNotPay will generate a customized email for you, send it to the right address, and direct the response of the consulate to your email address! 
What Other Embassies/Consulates DoNotPay Get in Touch For You?