Need a Georgia Hunting License? DoNotPay Can Help You Get One Easily and Quickly!
In Georgia, there are many people who enjoy going out hunting with friends and appreciate stocking their freezers with fresh game. When hunting season rolls around, you gather all your gear and check on your deer stand before opening day.
However, you can't forget to get your Georgia hunting license before you start hunting. It takes a lot of time and more than a little hassle to get your hunting license each year. DoNotPay is able to help you get your hunting license in a few simple steps.
Who Is Eligible to Get a Georgia Hunting License?
Georgia allows anyone between the ages of 16 and 64 to get a hunting license, but there are different types based on your specific situation. A Georgia resident age 65 and older can request a free Honorary Lifetime Sportsman's License. The completion of a hunter's safety course is required to get a license.
Hunting in Georgia
Georgia offers a diverse landscape for hunters from the North Georgia mountains to the lowlands close to the ocean. There are many public lands where you can hunt and a variety of hunting clubs that own private land to hunt. Some animals you can hunt in the state are:
Deer
Beavers
Turkey
Dove
Waterfowl
Coyotes
Bear
Alligator
Wild hogs
What Are the Different Types of Hunting Licenses in Georgia?
It isn't enough to buy a Georgia hunting license. You need to make sure that you purchase the right one for you. While children under 16 aren't required to have a hunting license, there does need to be an adult with a hunting license with them at all times. Here are the available hunting licenses.
Resident - If you've lived in the state of Georgia for three months, you qualify for a resident hunting license. This includes active military personnel and out-of-state college students.
Non-Resident - When you visit or vacation in Georgia, and you want to go hunting, you'll need a non-resident hunting license.
Hunting License Costs in Georgia
The cost of an annual Georgia hunting license ranges between $15 and $100. There is also a transaction fee, and the price depends on where you get your license. You can buy a single-day license, but it's a combination license for hunting and fishing. Here's a breakdown of annual hunting license prices:
| | |
| --- | --- |
| Resident | $15 |
| Non-Resident | $100 |
How Much Is the Fine for Hunting Without a License?
It's always better to get a Georgia hunting license than risk the fine. In Georgia, a resident will pay a $125 fine for hunting without a license while a non-resident fine will set you back $200.
How to Get a Georgia Hunting License on Your Own
The Georgia Department of Natural Resources' Wildlife Resources Division is responsible for issuing all hunting licenses. If you have the time and wish to get your own Georgia hunting license, here are some options that you can choose from:
| | |
| --- | --- |
| Online | Visit the website to purchase online. |
| By Phone | You may call 800-366-2661 to apply for a license. |
| Through an authorized agent | Find a duly-appointed staff who can provide a hunting license in person. |
The details are sparse but it's totally up to you if you wish to process your own hunting license. If you want to go the easier route, there's always DoNotPay.
Solve the Challenges of Getting a Georgia Hunting License With the Help of DoNotPay
If you're one of those people in Georgia who love hunting, you look forward to hunting season throughout the year. However, before you can slip into your orange vest and head out, you'll need a Georgia hunting license. You might have bought your license on your own in past years, but it can take time and be a pain. DoNotPay is your easy way out.
Here's how you can use DoNotPay to get your hunting license:
1. Search "hunting license" on DoNotPay and select the state you would like a hunting license for.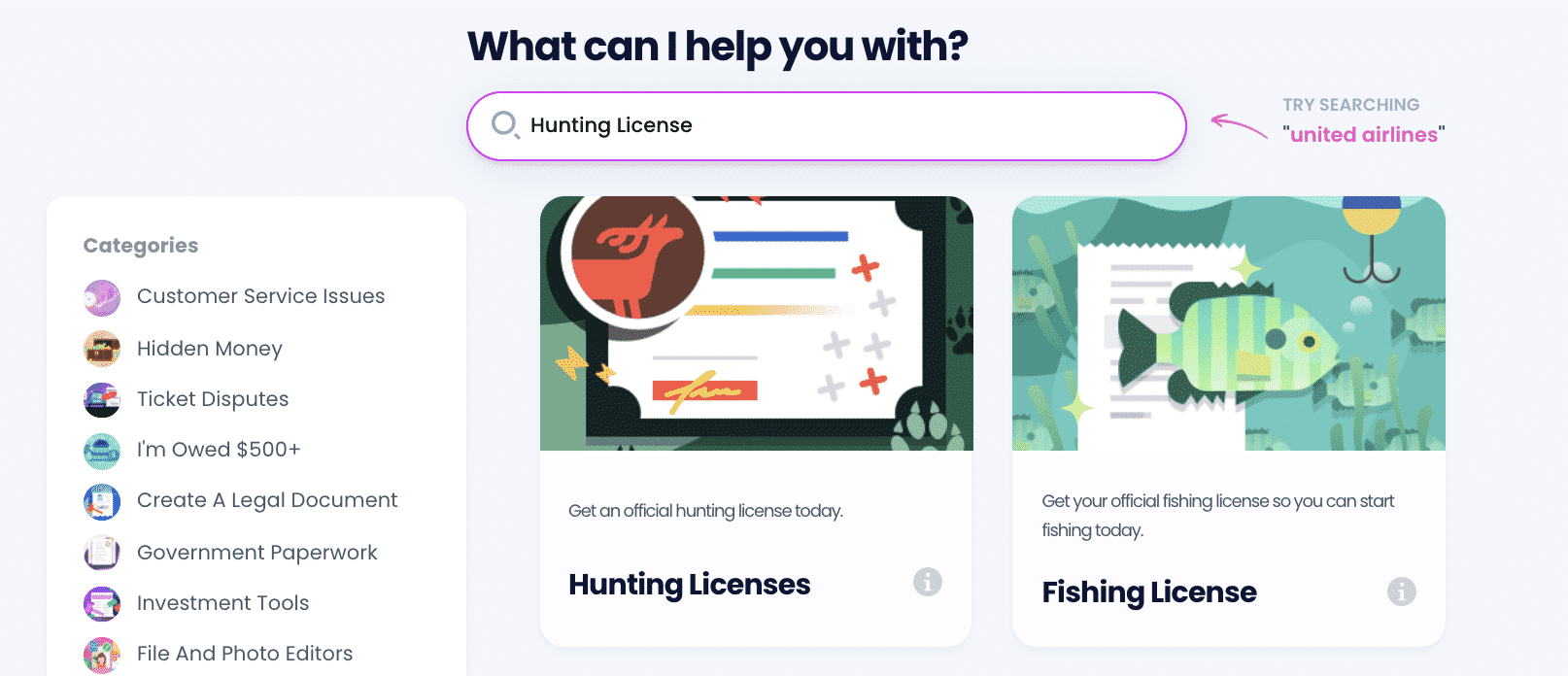 2. Indicate whether you are a resident or non-resident, and choose the type of license you want. For example, an annual or one-time pass, big game or small game license, bear tag, etc.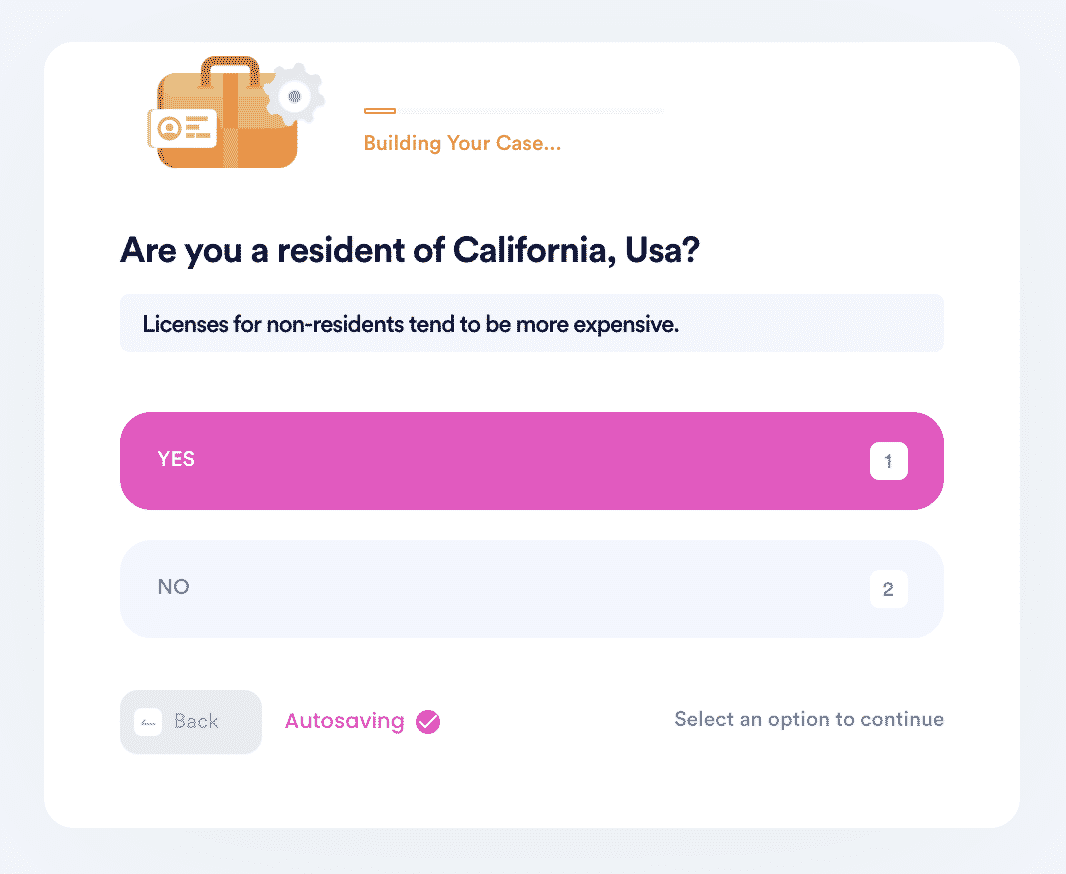 3. Provide your contact information, a copy of your government-issued ID, and pay the fee required by the state.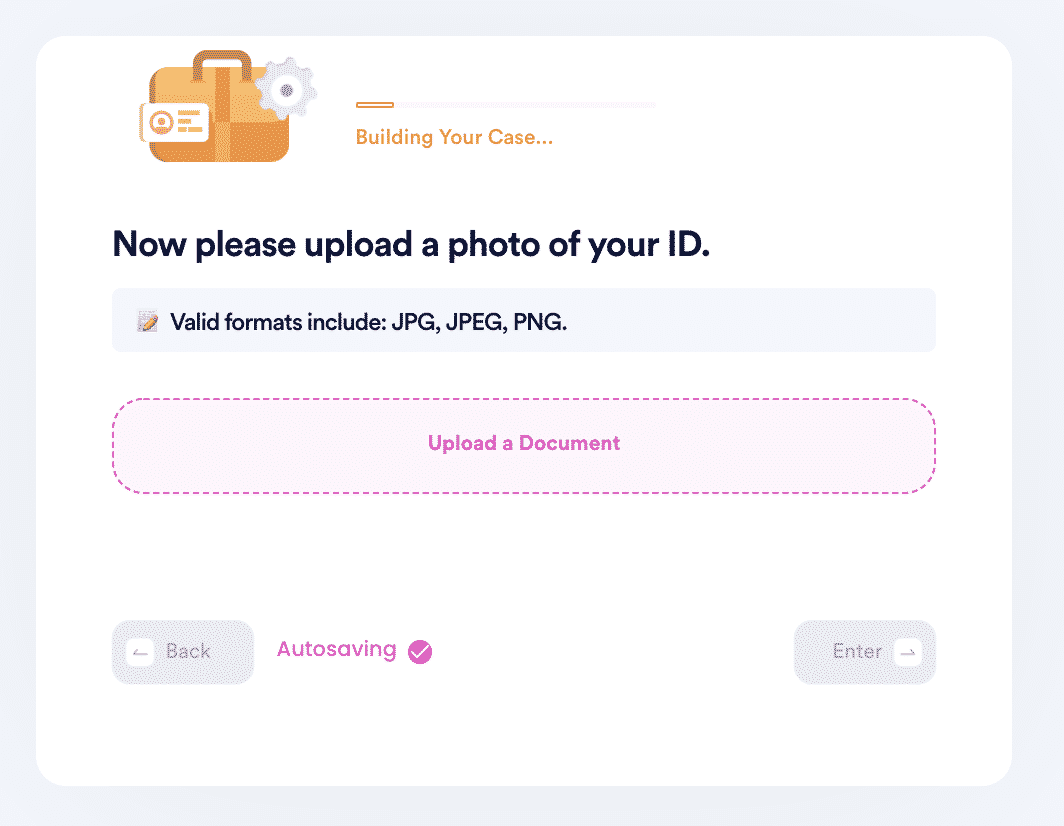 And that's it! DoNotPay will get the hunting license on your behalf, which will be valid immediately. Just download the file and print it as a temporary license, while a physical copy gets processed and sent to you by mail.
​​Why Use DoNotPay to Solve the Challenges of Getting a Georgia Hunting License
When you need to get your Georgia hunting license, the DoNotPay is always your best choice. Here's a look at the three main reasons why people choose to get a license through the DoNotPay app:
DoNotPay is simple. Our user-friendly interface allows you to find what you need when you want it. No confusing steps or requirements. Just straightforward processing and upfront resolution.
We are quick. We removed the redundancy of paperwork and updated all processes so that everything is streamlined, doing away with time-consuming processing times.
We are successful! DoNotPay aims to provide resolutions from the most crucial problems down to the somewhat minuscule tasks that just take up your time and energy.
DoNotPay Works Across All Groups Nationwide With the Click of a Button
Imagine an app that works across companies all over the country, the seamless integration allowing users to have everything they need in a single app. Now, there's no need to imagine because DoNotPay is just that!
Everything you need is right here.
What Else Can DoNotPay Do?
DoNotPay can help you tackle many of your everyday chores and help you in a variety of ways. You can count on DoNotPay when you need to:
Get your Georgia hunting license with DoNotPay now!