Get in Touch with the French Consulate in New York
It does not matter whether you are a New Yorker or a French citizen, the French Consulate in New York is ready to answer your questions, process your requests, and help you with getting a visa or civil registry.
This article will share with you the French Consulate, New York's contact information, consular services, and a faster and easier way to reach the Consulate! 
Where is the French Consulate in New York?
The exact address of the French Consulate in New York is
934 5th Avenue, New York, NY 10021, USA
You can take public transportation to get to the consulate easily. There are three different transportation routes you can choose to pursue, depending on where you are coming from:
If you would like to take a bus, here are the routes that go near the consulate: BXM2, M1, M2, M3, M4, M79-SBS
If you are planning on taking the train, you should take PATH
And for the subway, you can take the following ones: 6, C and get off at 77th street
How to Contact the French Consulate in New York?
Find the detailed contact information of the consulate below:
Address

934 5th Avenue, New York, NY 10021, USA

Email

Consular Section (passports, consular registration, elections, legalizations, military affairs, various acts): chancellerie@consulfrance-newyork.org
Social Services (school scholarships, social allowances, pensions, death, social security, judiciary and family affairs, victims, work training): social.new-york-cslt@diplomatie.gouv.fr

Phone

Consular Section: +1 (332) 217-2032
Social Services: +1 (646) 893-5090

Office Hours

Consular Section: 9:00 AM - 1:00 PM & 2:00 PM - 5:00 PM
Social Services: 9:00 AM - 1:00 PM

(Closed on Public Holidays)

Website
How Can the French Consulate, New York Help You?
Services Provided For French Nationals: 
Civil Registry

Birth
Death
Marriage
Divorce
Paternity & Maternity Recognition

Administrative & Consular Affairs

French Vital Records and Citizenship
Civil Union (PACS)
Loss or Theft of Documents
Criminal Records
Change of Residence Certificate

Social Affairs

School and Scholarship
Social Assistance

French Passports

Who Can Apply
How to Apply
Supplying Evidence for French Nationality
Loss of Passport
Renewal of Passport

Retirement

Application for French Retirement Pension
Useful Documents
Taxes on Your French Retirement Benefits
Proof of Life Certificate

Notary Services

Legalization of Documents

Get Healthcare in the US

Healthcare System in the US
The List of Hospitals in NYC
American Association of French-Speaking Health Professionals

Services Provided For Foreigners:
Visas for France – Apply for Visa at VFS Global

Student Visa
Work Visa
Medical Visa

Get Healthcare in France

Internationally Renowned Healthcare System
List of Hospitals

Tax Refund

Eligibility
How to Get Your Tax Refund and use "PABLO"
When to Apply for Refund

Moving to France

Change of Residence Certificate

Practical Information

Currency
Metric System
Gratuity
Driving in France
Transportation
US Embassy and Consulates in France
Contact the French Consulate New York Easily with DoNotPay!
If you are not sure which email address to write to, or even how to phrase your questions, DoNotPay is here to help. We know it can be frustrating to try to get in touch with the consulate, especially during the COVID-19 pandemic. With the robot lawyer, all you need to do is:
1. Search "Contact Embassy or Consulate" on DoNotPay.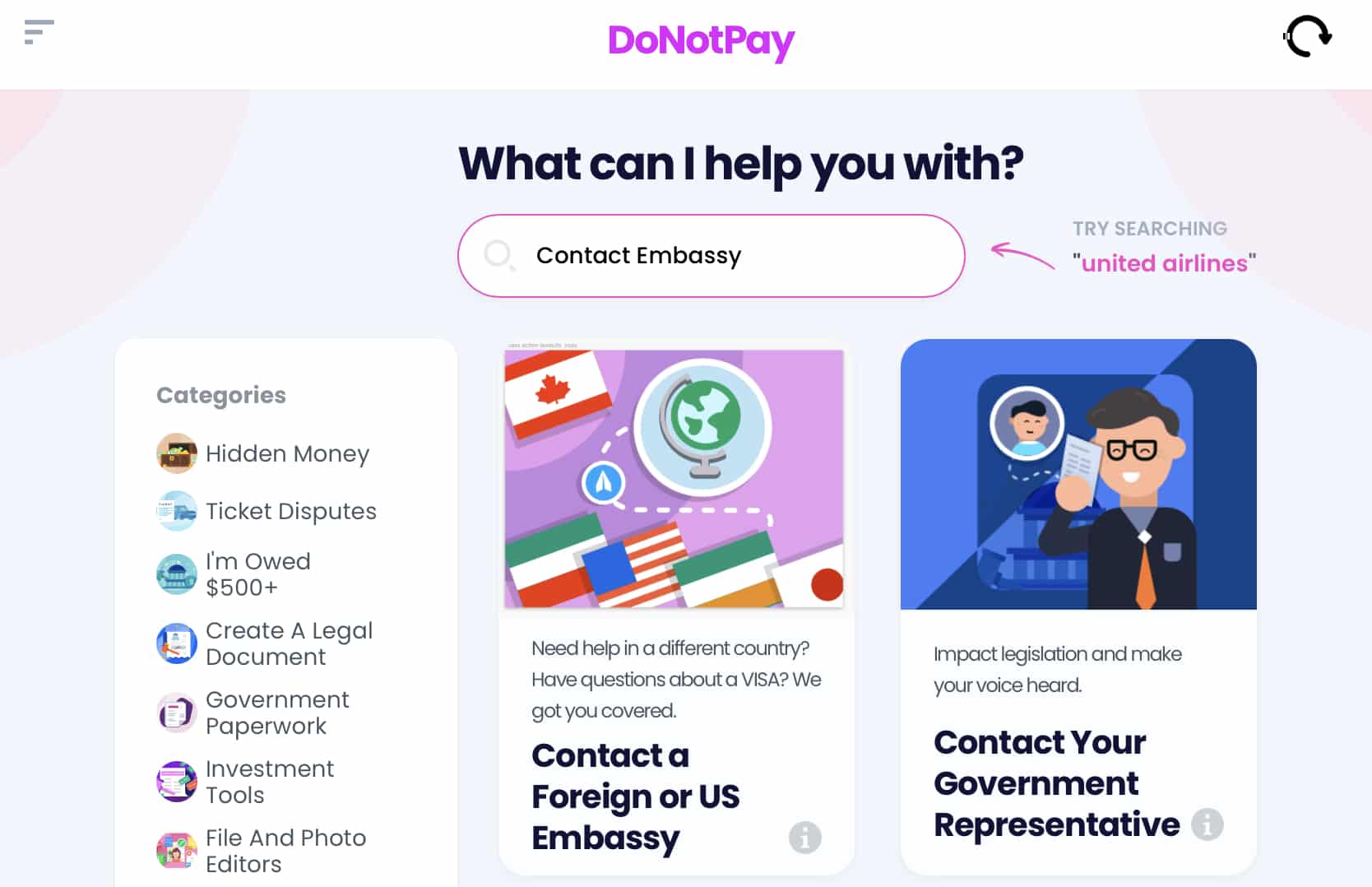 2. Choose to contact a foreign embassy in the US.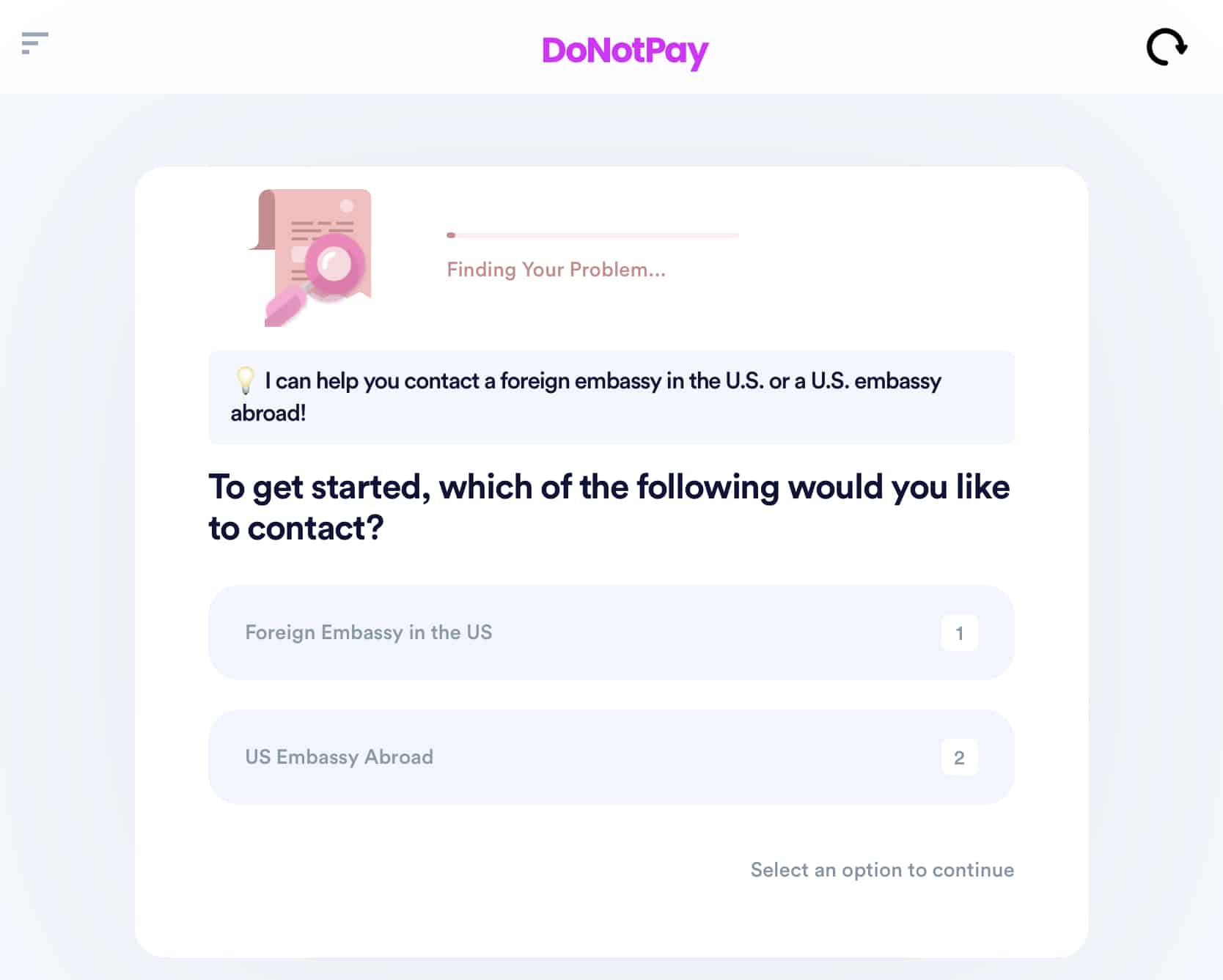 3. Provide us with the information on why you want to contact them and what your questions are.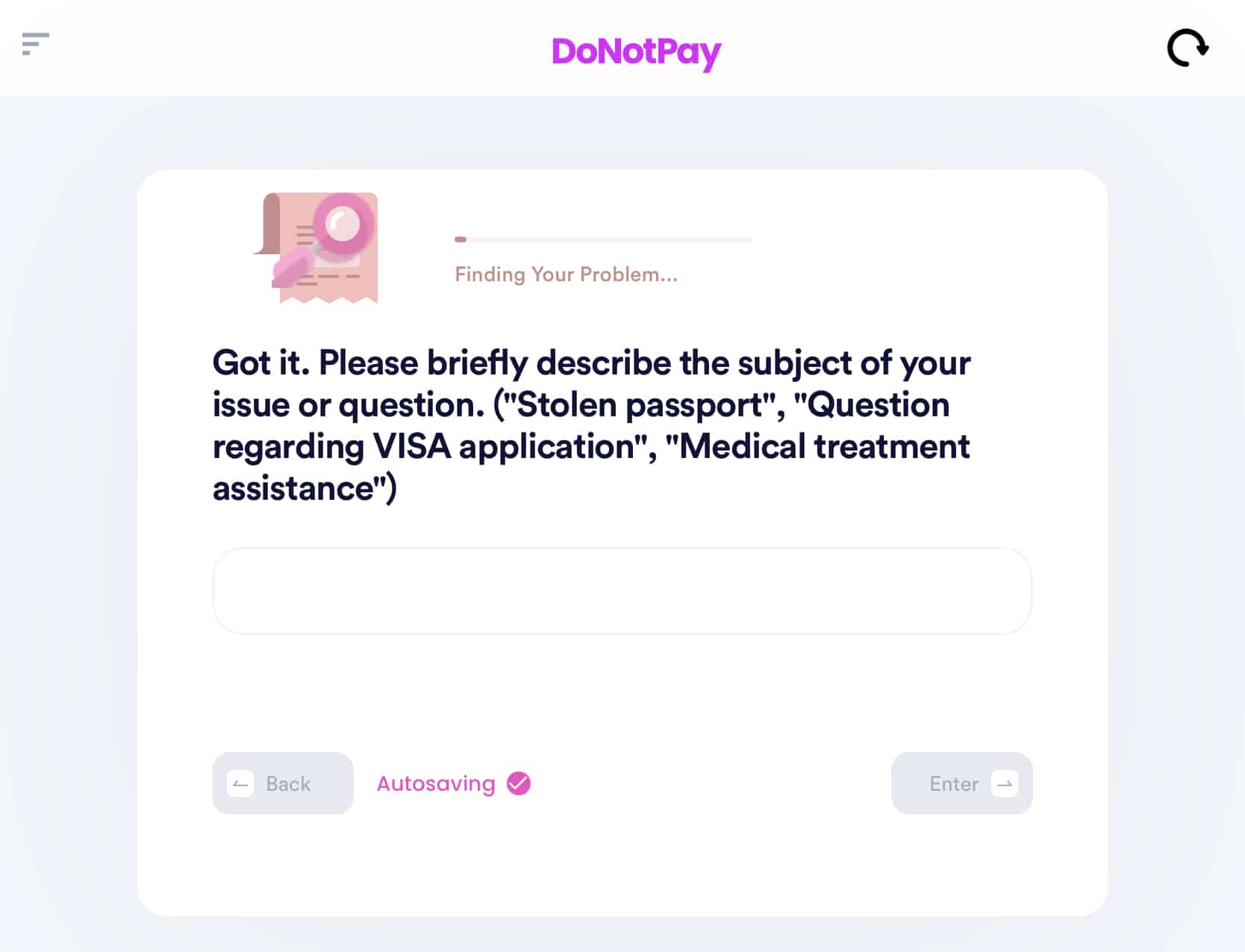 4. Enter the country of the embassy or consulate you hope to reach, and we'll connect you to the closest location!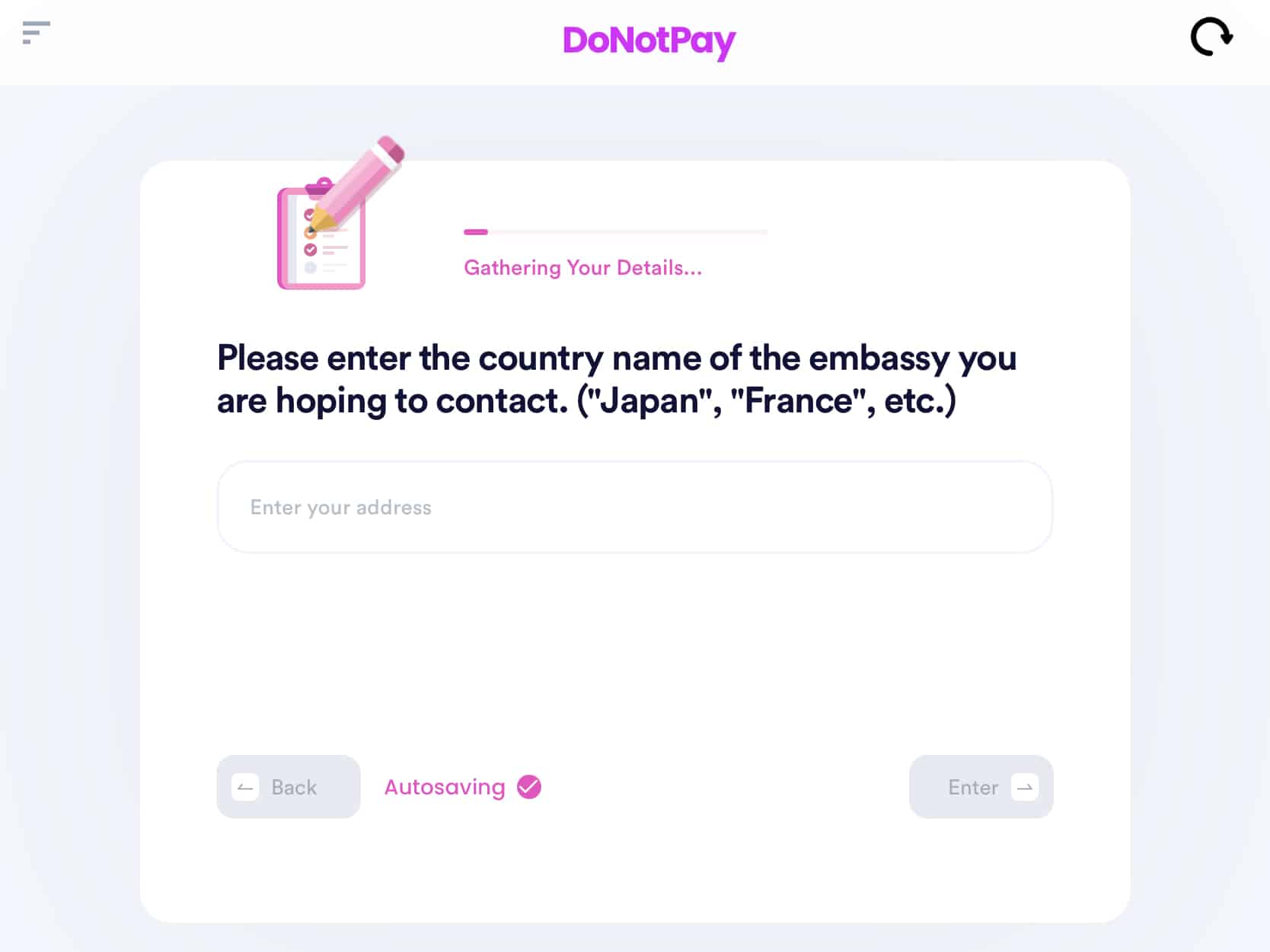 That's it! DoNotPay will generate a customized email specific to your issue, send it to the right address on your behalf and direct the response to your email address! 
What Other Embassies/Consulates DoNotPay Contacts For You?