All About the French Consulate in Los Angeles
Have you been struggling to find the correct way to contact the French Consulate Los Angeles or how to get your citizenship matters resolved? Whatever your needs are, this article will help you get informed about the French Consulate in Los Angeles, the services they provide, and how you can use DoNotPay to contact them for you!
Where is the French Consulate in Los Angeles Located?
The French Consulate Los Angeles is located on the popular highway of Santa Monica Boulevard. The address of the consulate is as follows:
10390 Santa Monica Blvd, Suite 410, Los Angeles, CA 90025, USA
If you wish to take public transportation to reach the consulate, you can only take the bus as there are no nearby train stations or subways. Here are the following metro lines you can take:
Bus No 16
Bus No 17
Bus No 4
Bus No 704
For all of these buses, get off on the Santa Monica/Beverly Glen stop to reach the French consulate.
Contact Information of the French Consulate in Los Angeles
If you want to contact the French Consulate Los Angeles on your own, we've compiled a list of all the necessary contact information for you to use:
If you would like to learn about the latest updates and announcements of the French Consulate Los Angeles, feel free to follow them on social media! Here are their social media accounts:
Services the French Consulate in Los Angeles Provides
The French Consulate in Los Angeles offers basic consular services including visas, passport renewals, and more. The services provided differ based on whether you are a French Citizen or not. Read the list below for more information:
Services Provided For French Nationals
Civil Registristrations

Birth
Death
Marriage
Divorce
Paternity & Maternity Recognition

French Passports

Who Can Apply
How to Apply
Supplying Evidence for French Nationality
Loss of Passport
Renewal of Passport

Retirement

French Retirement Pensions

Certificate of Life/Existence

How to Proceed
Beware of the dates

Notary Services

Legalization of Documents
Services Provided For Foreigners
Visas for France

Apply for Visa at VFS Global
Student Visa
Work Visa
Medical Visa

Discover France

For detailed information about France, visit: https://us.france.fr/en

Tax Refund

Eligibility
How to Get Your Tax Refund and use "PABLO"
When to Apply for Refund

Moving to France

Change of Residence Certificate
For Registered & Unregistered French Nationals
For Other Nationalities

Practical Information

Currency
Metric System
Gratuity
Driving in France
Transportation
US Embassy and Consulates in France
Get in Touch With the French Consulate Los Angeles With DoNotPay!
Sometimes, getting in touch with the consulate can be pretty difficult and time-consuming. Before you make an appointment, you'll need to get information about your matter first. Drafting an email and waiting long hours on the phone can be tiresome.
Instead, let DoNotPay do all the work for you! All you need to do is:
1. Search for "Contact Embassy or Consulate" on DoNotPay's website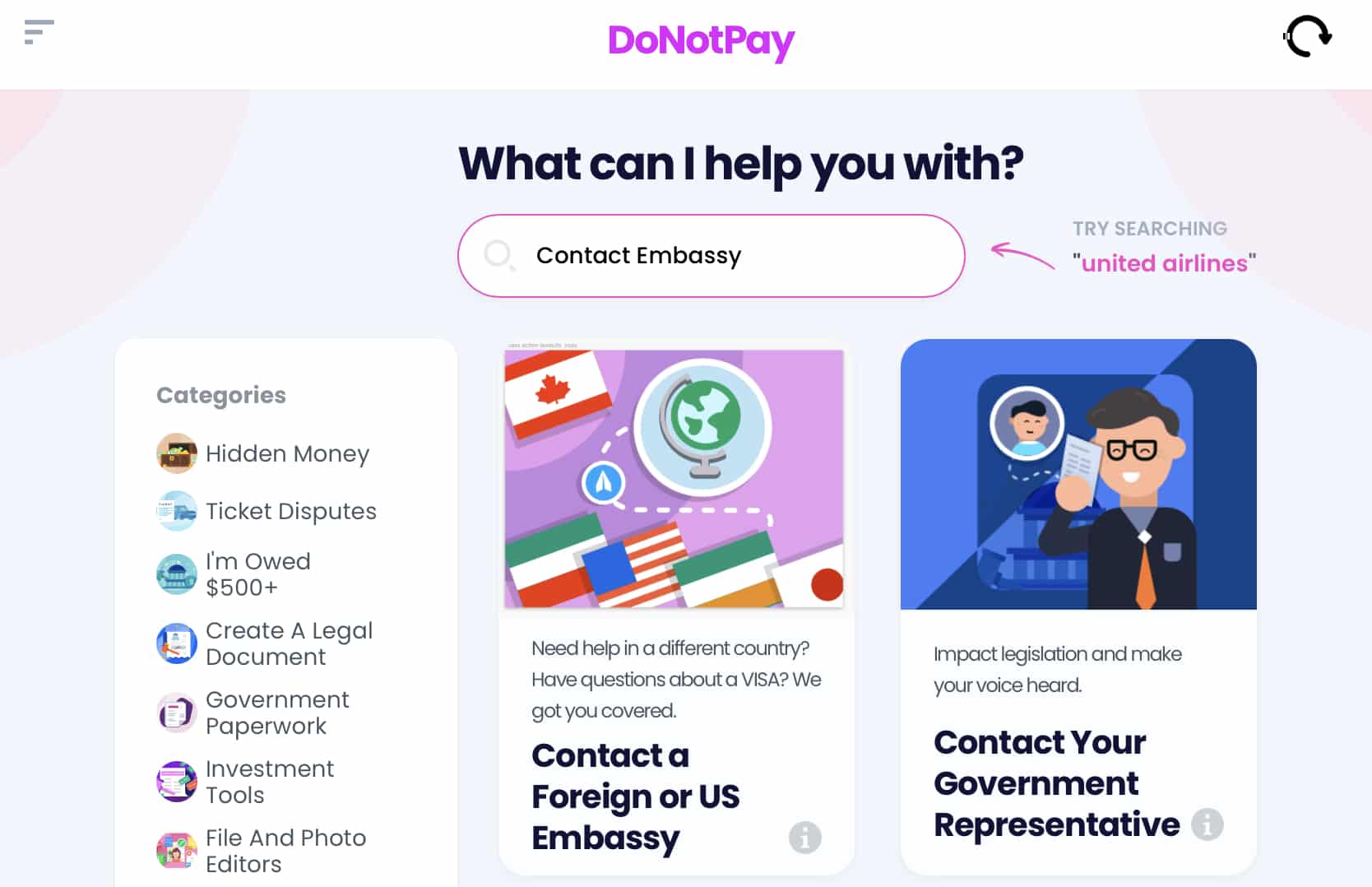 2. Choose between contacting a foreign embassy/consulate in the US or a US embassy/consulate abroad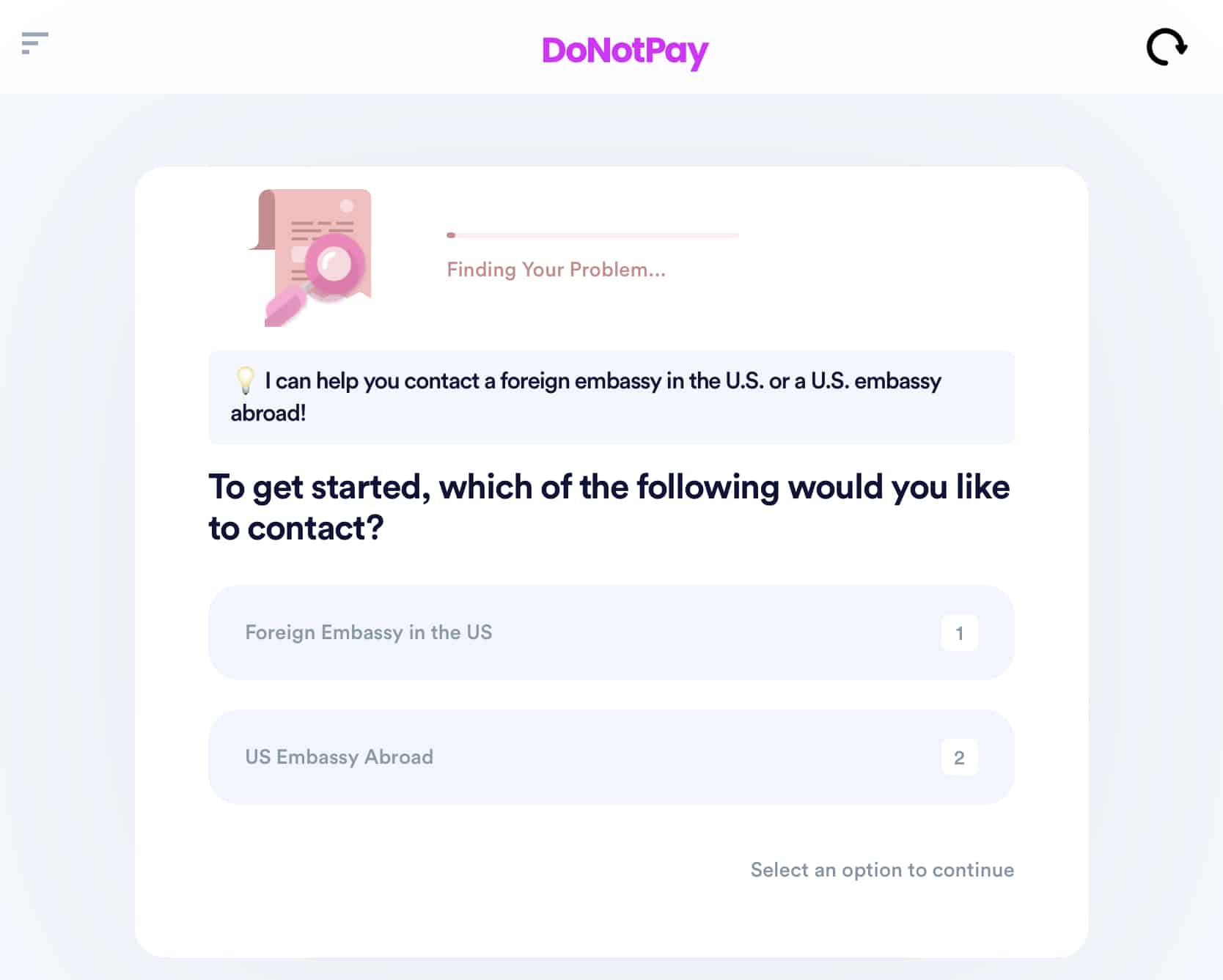 3. Describe your issue, why you need help, and any questions you might want to ask the consulate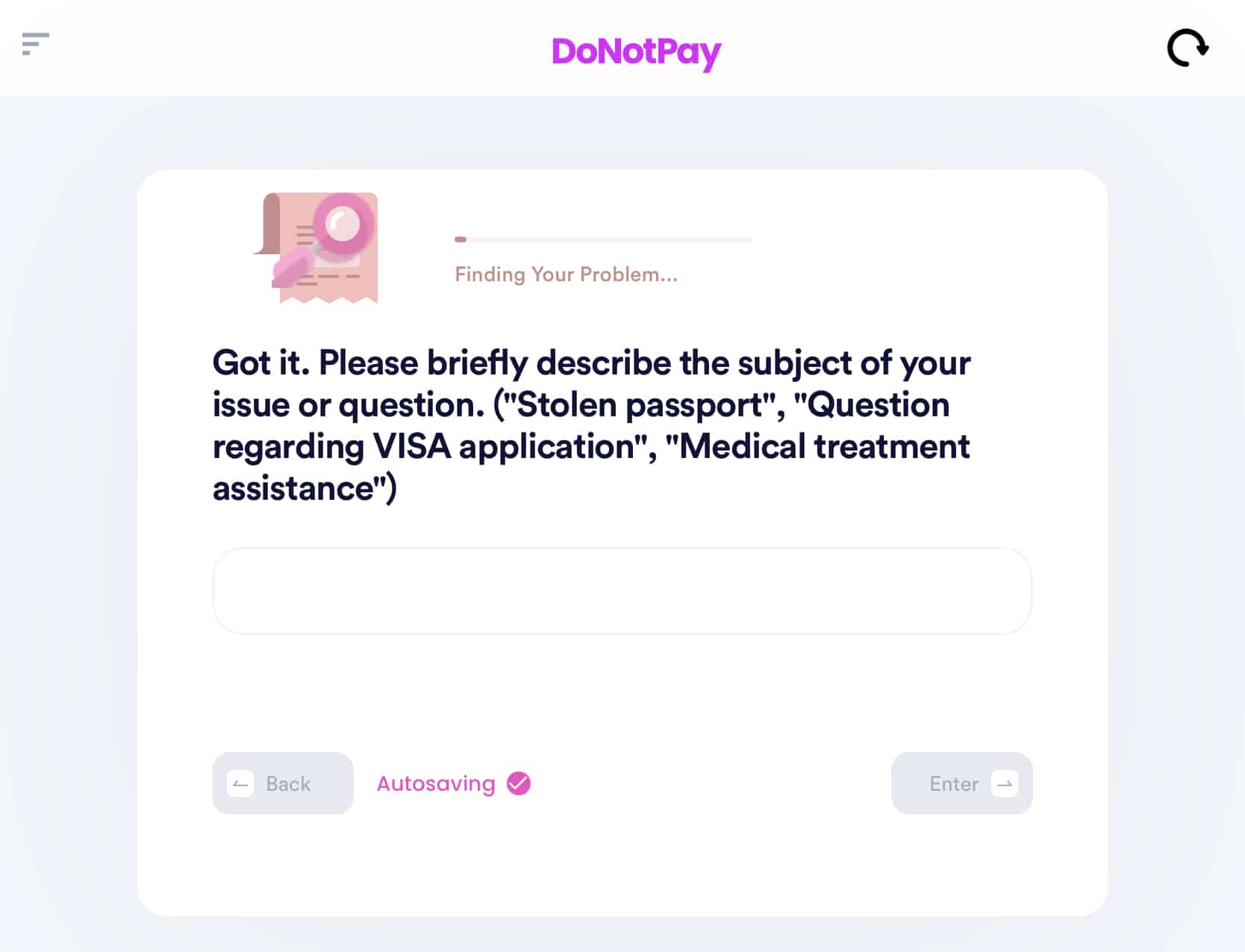 4. Write the country of the embassy or consulate you want to reach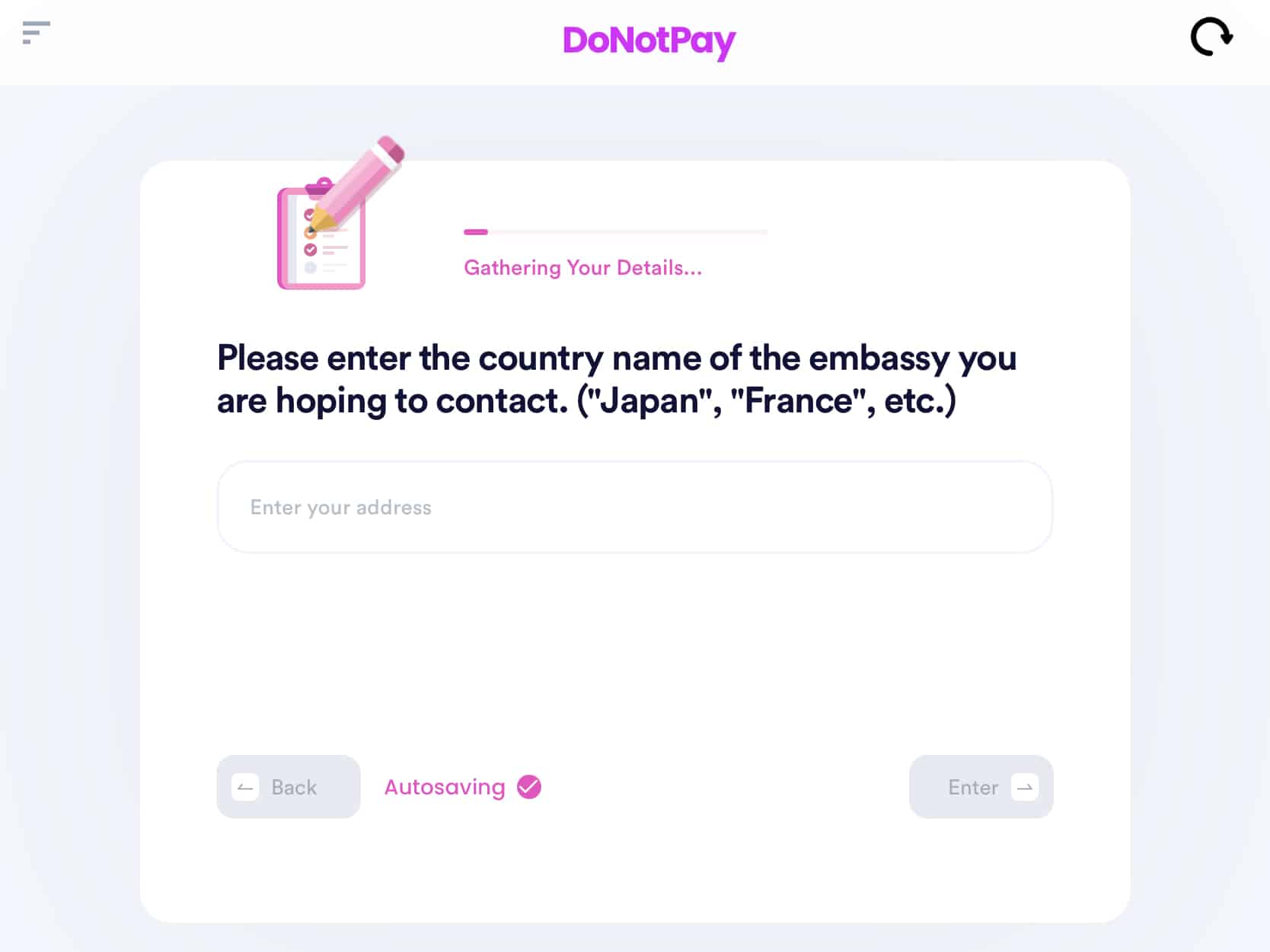 Now it's time for you to just sit back and relax! After you submit your request, DoNotPay will write a professional email expressing your inquiries, send the email to the consulate, and direct the response to your email address!
What Other Embassies/Consulates DoNotPay Get in Touch For You?