What Can You Do About That Bad Purchase? Learn How Free Returns Work!
Few things are more annoying than a product refusing to do what it is supposed to. Everyone has to deal with this sooner or later. That's why you should focus on who you buy goods from and whether the company has a free returns policy.
A free return can save you a lot of trouble if the advertisement outperforms the item. Because it is the 21st century, many businesses offer free shipping and return to keep their customers satisfied. Note that the requirements tend to vary from one merchant to another.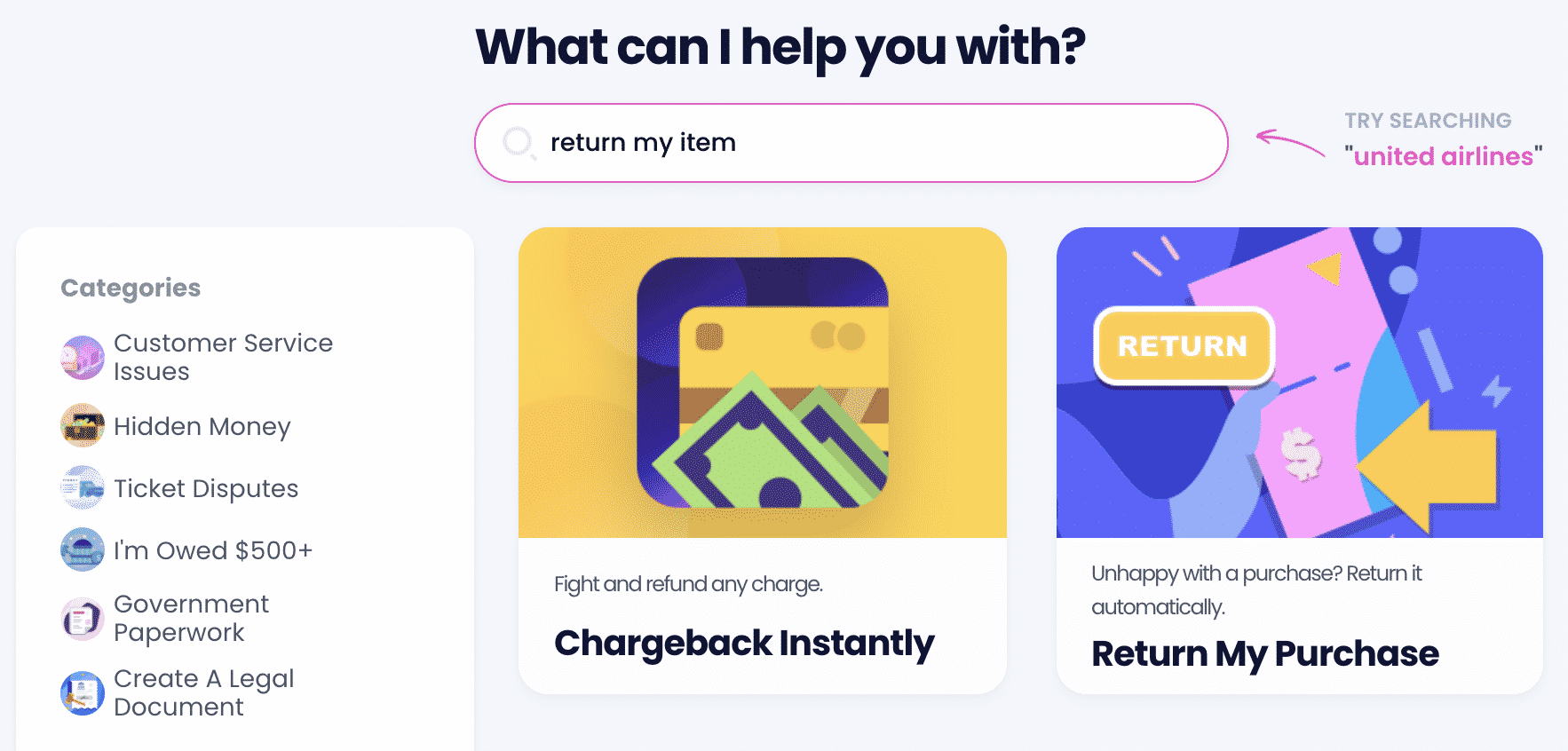 Whether you need to ship back a piece of clothing, a cell phone, a home appliance, or something else, . The world's first robot lawyer can do all the work for you and speed up the return process.
What Are Free Returns? How Do They Work?
There's nothing bad about being choosy. You buy a product that should serve you for some time. Companies implement free shipping and free returns to make sure you don't pay extra in case you aren't happy with your purchase.
That way, you avoid single or double shipping costs—plus a restocking fee. Note that you should meet some criteria to be eligible for a free return:
Some sellers have a minimum order value, which may be from a few dollars to several dozen bucks
You may need to verify the original order with a proof of purchase, such as the receipt or an order number
The product has to be returned within a specified time, and the deadline usually varies between a month and a year
In most cases, you will receive a refund to your original payment method.
What if I Miss the Deadline or Don't Have a Proof of Purchase?
If you can't verify your order or return the product timely, you may:
Need to keep the item
Receive a partial amount stored on a gift card or a store credit
Have to pay several bucks for the returning procedure
Ways To Return an Item for Free
Department and retail stores usually give you two return options:
In-store
Via mail
Pay attention to whether you have to return the product in its original package.
How Does Returning Items to a Store Work?
Take the product to the shop, speak to the authorized person, and they should take it from there.
How Can You Send the Item by Mail?
Take a look at the seller's official website and follow the instructions you find there. You may have to print a USPS, UPS, or any other carrier's label.
Are Online Shopping Free Returns Different From In-Store Ones?
Many providers offer shopping opportunities online, in-store, and by phone. Online shopping free returns tend to follow similar steps as others.
You will likely have the option to return an item purchased online to a store or via mail.
Do Free Shipping and Returns Cover the Entire U.S.?
Most stores that allow free shipping and free returns cover the mainland U.S. states. When applicable, check out whether these options are available for:
The U.S. territories—Puerto Rico, Guam, the U.S. Virgin Islands, the Northern Mariana Islands, and American Samoa
Army Post Office (APO)
Fleet Post Office (FPO)
Free returns are sometimes available for the Canadian market, too.
Companies Offering Free Returns of Clothing and Shoes
Choosing garments and footwear to buy isn't a piece of cake. Knowing whether you can return unwanted apparel is super important!
Refer to the table to find reputable merchants and brands that allow free returns of these goods.
Note that the merchants may have policies that require items to be unworn, unwashed, or meet other criteria.
Free Returns of Dresses
Is fashion your passion? Buying a dress that doesn't fit perfectly feels like a small-scale disaster. Check out what stores will let you return bought dresses hassle-free:
A Company Doesn't Offer Free Returns? DoNotPay Does!
Not paying for shipping is great, but not every company will go out of its way to help you return your item. You are lucky to have DoNotPay to back you up in this matter.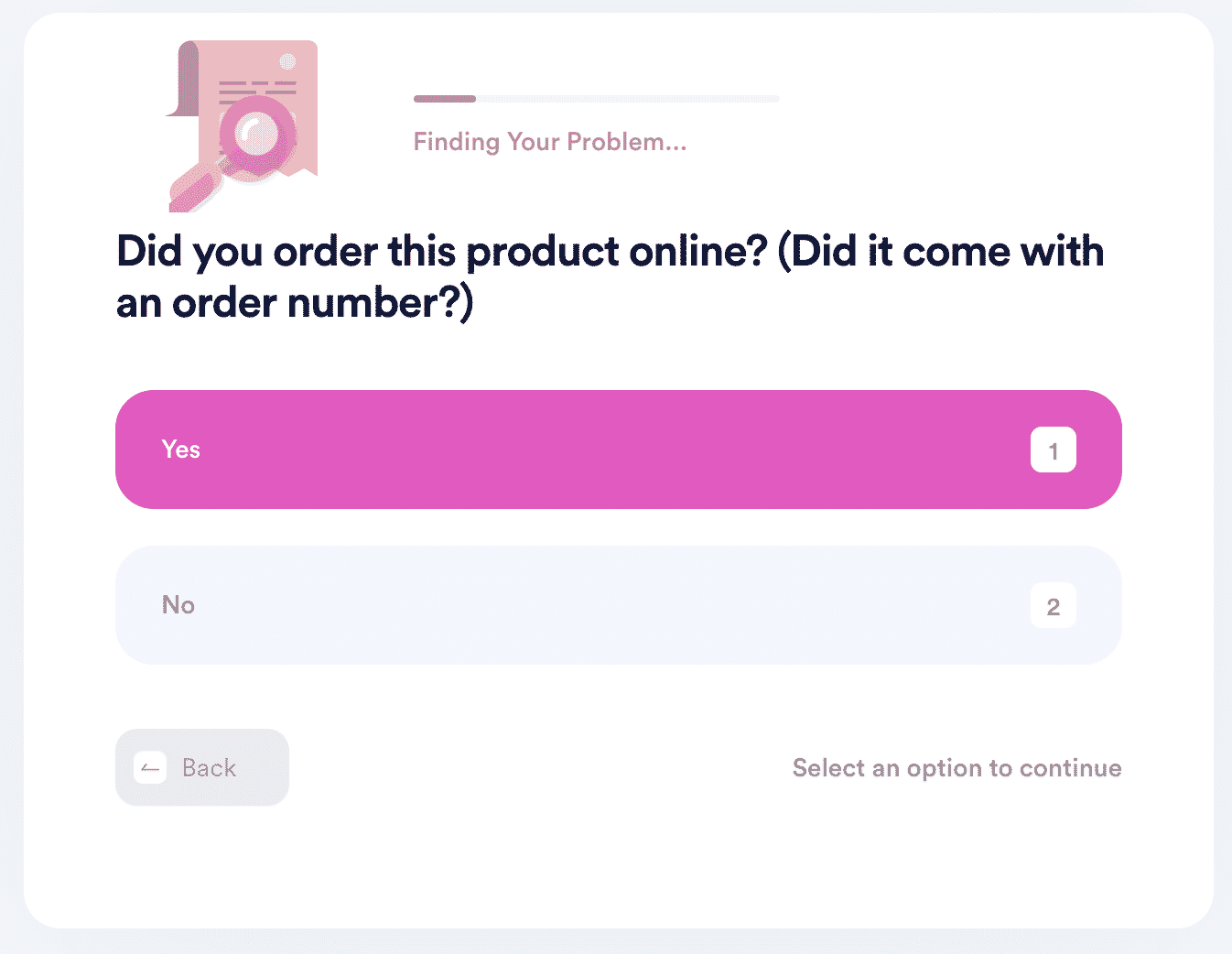 Our user- and customer-friendly app helps you return any item without paying shipping costs. You won't even have to deal with angry customer support agents or worry about everything going as planned. Leave all of this to DoNotPay by completing a few easy steps:
and log in
Select the Item Return Request feature
Answer the questions the bot asks you and, if applicable, add photos
Hit the Submit button
DoNotPay takes it from here and sends the return request to the store. It states why you are dissatisfied with the product and sets the response deadline.
Our app will also generate a return label so that you can ship the return package free of charge.
What Are Other Shops DoNotPay Can Help Me Return Items To?
DoNotPay can assist you in returning purchased products to many flagship stores and retailers. Find some of them in the following table:
Is the Company Refusing To Cooperate? We Can Help You Get Justice
Is whatever company you're dealing with not being a good sport? Don't worry—the world's first robot lawyer is here to help. Our app can prepare all the necessary paperwork and provide guidance if you want to sue the company in small claims court.
We can also help you draw up any legal document you need for the case, have it notarized by an online notary, and fax it to anyone in a matter of minutes.
If you want to get revenge on tiresome robocalls or report a stalker or harasser, you can rely on DoNotPay.
Anything Else We Can Do for You?
Our AI-powered app is versatile—you can complete many tiresome, daunting tasks that you wouldn't want to tackle by yourself. You can use DoNotPay to:
If you want to get access to all of our nifty products, sign up now!