How To Pursue A Ford Lawsuit
The Ford Motor Company is one of the largest family-controlled companies in the world. It comprises two brands: Ford and Lincoln. The company's history is smattered with lawsuits dating back to its humble beginnings. There have been allegations of employment of slave laborers in the 1940s and during the Nazi government's rise to power, repression during the Dirty War, and many others.
In this article, we will bring to light some of the popular Ford lawsuits, what you can do if you have purchased a defective Ford vehicle, and how you can sue the hassle-free way with DoNotPay.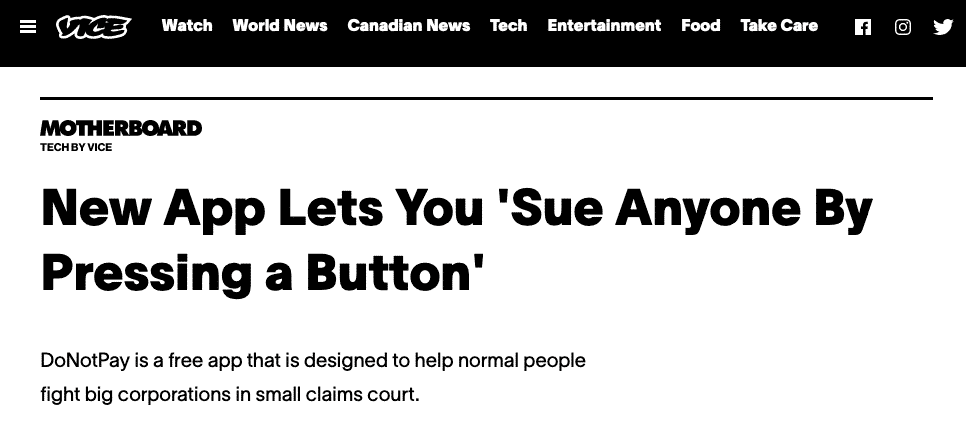 Some of the Lesser-Known Ford Lawsuits
The table below outlines some of the lawsuits filed against Ford.
| | |
| --- | --- |
| Lawsuit | Description |
| Ford Pinto | It was alleged that the Ford Pinto fuel tank was substandard making the car susceptible to fuel tank ruptures in rear-impact collisions. |
| Asbestos Exposure | Ford was accused of using asbestos-containing parts in its vehicles during the 1900s. |
| Sexual Harassment | Complaints of sexual harassment were filed at the U.S. Equal Employment Opportunity Commission (EEOC) from a total of 33 women working in the Chicago Heights and Torrence Avenue Assembly plants. |
Ford Lawsuit on EcoBoost Engine Defect
In November 2020, five plaintiffs filed a class-action lawsuit at the District Court of Delaware. The Ford lawsuit claimed that the defect in the Ford EcoBoost engine resulted in the coolant leaking through. The leak failed to cool the engine which then caused overheating, corrosion, damage to pistols and other internal components, engine seizure, or engine fire. The legal grounds that covered the class action lawsuit involving:
Breach of warranty under the Magnuson Moss Warranty-Federal Trade Commission Improvements Act
Fraud
Unjust enrichment
Negligent misrepresentation
Consumer protection violation under the state laws of Colorado, Michigan, Kansas, and New Jersey
Suing Ford for Defective Transmissions
As many as 2 million owners of Ford Fiesta from 2011 to 2016 and Ford Focus from 2012 to 2016 received cash reimbursement through a class-action lawsuit filed over a defective dual-clutch automatic transmission. The defective transmissions, which are called DPS6, are dual-clutch six-speed transmissions that are prone to rough shifting and require frequent and expensive repairs. The company has proposed two methods of compensation which included settlements and vehicle buyback. The company's settlement offered three types of cash payments as follows:
If you had a transmission repair refused by a Ford dealer, you may receive a one-time payment of $20
If you have had three or more service visits where you received a software flash you may receive:

$50 starting on the third visit
Another $50 per additional visit
Total accumulated amount capped at $600

If you have had three or more service visits to Ford dealers and received the qualifying transmission hardware repair, you may receive

$200 starting on the third visit
$275 for your fourth visit
Total accumulated amount capped at $2,325 for eight visits
Ford Lawsuit on Defective Takata Inflators
In 2018, Ford Motor Co. agreed to pay at least $299.1 million in damages for a class action lawsuit due to its use of defective Takata airbag inflators. The class-action lawsuit claimed a settlement that covered economic issues but didn't resolve personal injury or property damage claims. Owners of the affected vehicles submitted claims for reimbursement and were eligible for costs including towing, storing, or transporting expenses related to the recall. In February 2021, Ford once again issued a recall for 154,000 vehicles related to the defective Takata inflators, which include the following:
Ford Ranger pickup trucks
Ford Mustang and GT coupes
Ford Edge and Lincoln MKX SUVs
Ford Fusion
Mercury Milan
Lincoln MKZ sedans
How to Sue Ford with DoNotPay
If you have been wronged by the Ford Motor Company or have purchased a defective vehicle from Ford, you may file a complaint in small claims court. Suing large companies in small claims puts you on equal footing with a multinational giant since you only need to represent yourself and don't need the services of a lawyer.
DoNotPay, the world's first robot lawyer, streamlines the suing process for you. To file a lawsuit at the comfort of your home, all you have to do is:
Log in to DoNotPay and select the Sue Now product
Enter the dollar amount you are owed
Select whether you want a demand letter or court filing forms
Describe the reason for the lawsuit and submit any applicable evidence
That's it! DoNotPay will then generate a demand letter or court filing forms for you. We'll also mail a copy of your demand letter to Ford on your behalf!
What Other Companies DoNotPay Can Help You Sue?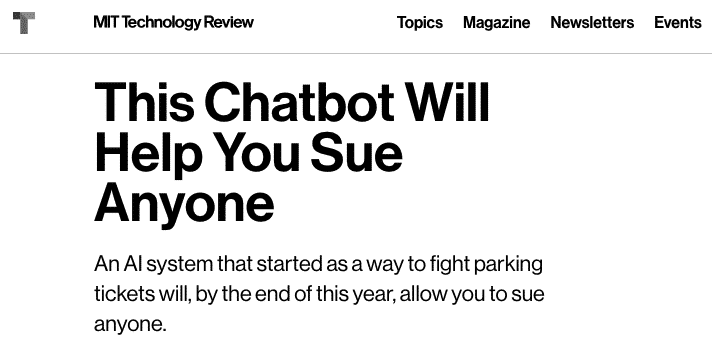 Use the Sue Now product to sue in small claims court and join thousands of users who have done the same. Have another company in mind? DoNotPay can also help you sue: