How to File Flood Insurance Claims Online
A flood is a natural disaster caused by hurricanes, heavy rainfall, melting snow, dam breakages, and more. The logical step after experiencing flooding is filing a flood insurance claim.
You may have various questions about what the insurance covers, how you can file an insurance claim, and what happens after filing one. DoNotPay has all the answers.
What Does Flood Insurance Cover?
Flood insurance claims fall under the category of property and casualty claims. The insurance coverage will depend on the company from which you purchased your insurance policy. In most cases, the National Flood Insurance Program (NFIP) provides flood insurance. The Federal Emergency Management Agency (FEMA) manages NFIP.
NFIP has two types of coverage. Find the details in the table below:
Coverage Type
What It Covers

Building

Furnaces and water heaters

Electrical and plumbing systems

Permanently installed carpeting

Detached garages

Window blinds

Refrigerators, cooking stoves, built-in appliances like dishwashers

Permanently installed cabinets, paneling, bookcases, etc.

Fuel, pumps, well water tanks, and solar energy contraptions

Staircases, foundation walls, and anchorage systems

Contents

Curtains

Microwave ovens

Washers and dryers

Portable and window air conditioners

Carpets not included in building coverage

Valuable items such as original artwork and fur (up to $2,500)

Personal belongings, like clothing, furniture, electronic devices, etc.
The building and contents coverage doesn't include:
Personal property that you keep in a basement

The financial loss caused by the interruption in business operations

Temporary housing and additional living expenses that occurred while the building was vacant

Precious metals, stock certificates, and other valuable papers

Cars and other self-propelled vehicles

Property that's outside the insured building, such as wells, fences, patios, hot tubs, landscaping, septic systems, or swimming pools
What Happens When You File a
Flood Insurance Claim
?
After you file an insurance claim, the company will send an insurance adjuster to assess the damage. The adjuster will also give an estimate of proper coverage. The process of claiming a flood insurance policy will have the following steps:
The adjuster will assess the flood and

water damage

They will give an appraisal of how much the company should pay you

The company will mail you a proof of loss, which is a document that includes the amount of money you're requesting for the flood insurance claim

You'll need to sign a proof of loss document and mail it back to the insurer

The insurance company will process the claim payment request and mail you the payment via U.S. Mail within five to ten business days
How To File
Flooding Insurance Claims
by Yourself?
When you experience a disaster that led to a flood, you'll want to file an insurance claim fast. Here are the steps that you'll need to take to file a flood insurance claim by yourself:
Report your loss to your insurance provider

Schedule an appointment with the adjuster

Clean out the debris and make sure your home is safe for you to return—throw out anything that might be a health risk

Take account of your loss and document it—take photos and videos of the damaged assets

Document and take pictures of the electronic appliances' makes, models, and serial numbers as you'll need them when the adjuster comes

Meet with the adjuster and get their estimation of the damage—the adjuster will never charge a service fee

Get paid—the payment will depend on the documentation you provided and on the assessment of the adjuster
The process is time and energy-consuming, and it's easy to make an error that could lead to your claim being rejected.
DoNotPay Can Help You Through the
Flood Insurance Claims Process
Insurance claims should protect insurance policy owners, but most people won't even consider filing an insurance claim because the process is unnecessarily complicated. The insurance companies try to avoid covering the damage, and they tend to postpone the payout as much as they can.
After you decide you want to file your flood insurance claim with DoNotPay, you only need to open our platform in any web browser and follow these steps:
Enter a keyword into the search field—

Flood Insurance Claim

Provide general information, such as the policy number and your contact information

Give a detailed description of the incident and why you're filing the insurance claim

Enter the total cost of the repairs

Submit your claim
DoNotPay will generate the insurance claim letter and send it on your behalf. The company will contact you directly if they have any follow-up questions about your case.
Since our platform is resourceful, we'll help you with other insurance issues, such as accident or unemployment insurance claims.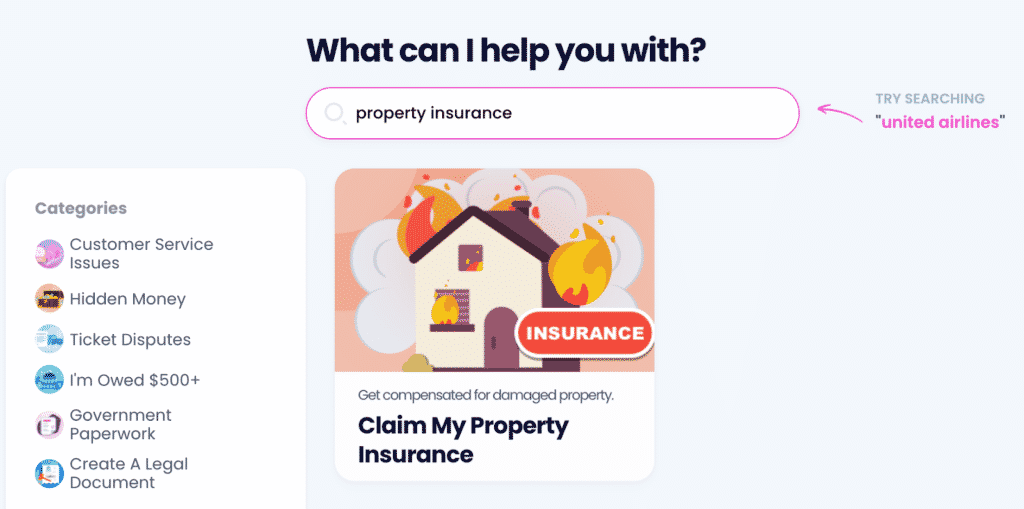 DoNotPay is here to help policyholders file insurance claims easily and get the money that's rightfully theirs. We can help you with:
Home and property insurance

Auto and vehicle insurance
You can use our app for any insurance company.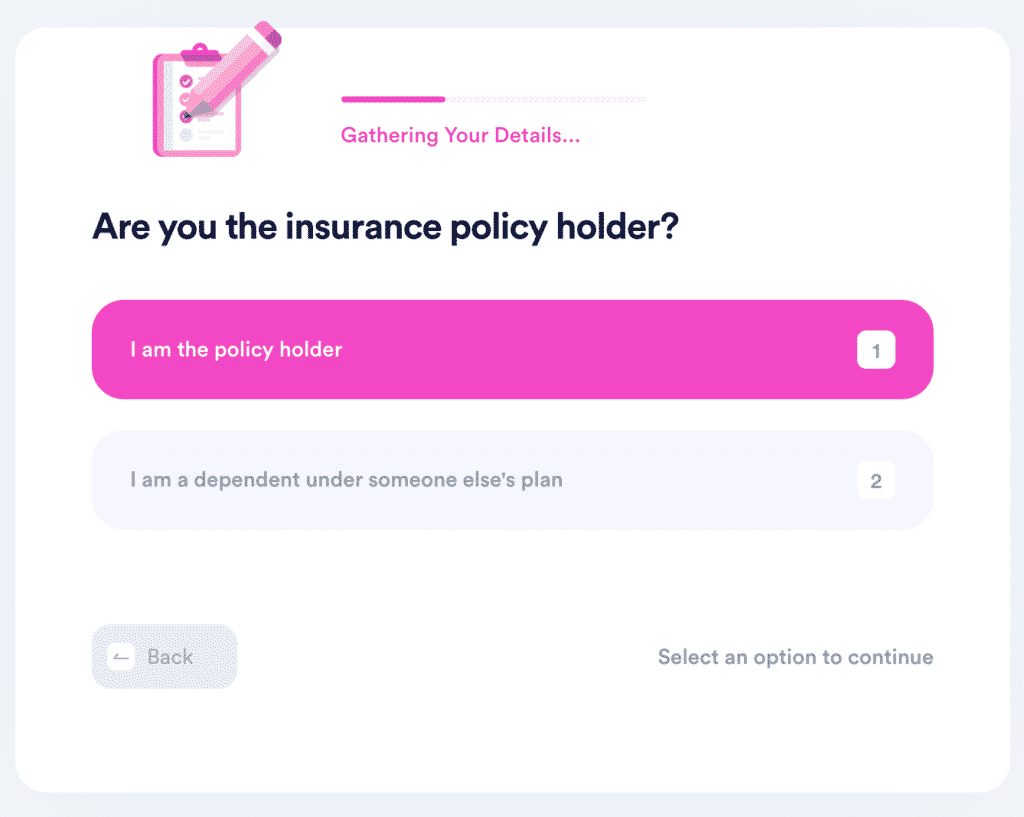 How To Appeal a Denied Insurance Claim With DoNotPay
You can appeal rejected claims with the help of DoNotPay. Our chatbot will ask you questions and generate an appeal letter using the information you provided. 
DoNotPay is especially useful if you lack time. If you file an insurance claim or an appeal with us, you'll be over with it in five minutes tops.
Tired of Bureaucratic Hurdles? Our App Will Step In
As soon as you sign up for the world's first robot lawyer, you won't have to worry about any administrative mess you find yourself in. We can help you resolve anything from reporting stalkers, robocalls, spam emails, and spam text messages to applying for clinical trials in any U.S. city.
With our AI-powered app's assistance, you can even get a refund from any merchant or airline you can think of. We can also help you save money by resolving your problems with high bills, canceling any subscription you no longer need, or assisting you with parking ticket appeals.
DoNotPay Helps You Fight for Your Right 
Do you feel like a company has wronged you? Don't let them win—sue them in small claims court with our assistance! Our app will prepare all of the necessary documentation and help you win the case stress-free!
Apart from helping you sue any firm or individual, DoNotPay also makes it easy for you to set up a DMV appointment, deal with any credit card issue, start a free trial without your credit card info, protect your work from copycats, and much more!
Sign up for our app to take advantage of all its features!