Filing a FedEx Insurance Claim With No Stress
People hope they won't need any insurance when sending parcels, but incidents and slip-ups can happen anytime. Your parcel may arrive at its destination in bad shape due to improper packaging or sudden braking of the postal delivery vehicle.
Accidents occur with FedEx, one of the most prominent US-based courier services, as well. When the claim filing time comes, you need to make sure you understand the company's insurance terms and conditions.
Thanks to this article, you will learn how to quickly and efficiently take advantage of your FedEx insurance with DoNotPay. Our app offers numerous handy perks, such as:
What Does FedEx Insurance Include?
FedEx's standard declared value is $100. Any failed delivery with a value less than or equal to $100 is automatically insured. If you believe the value of your parcel may be bigger, you can purchase additional insurance coverage plans:
Insurance Plan
Rates

FedEx Ground

$3 for parcels worth more than $300

$1 for every additional $100 

FedEx U.S. Express

$3 for parcels worth between $100 and $300

$1 for every additional $100

FedEx International Express

$1 for parcels worth more than $100

FedEx SameDay City

$3 for parcels worth more than $300

$1 for every additional $100 
Are There Any Exclusions or Limitations to FedEx Insurance?
Additional FedEx insurance coverage plans don't cover all types of parcels and have certain exceptions. The limitations or exclusions may apply to:
Photos

Glassware

Plasma screens

Collectible items

Stocks and bonds

Fur and fur clothes

Watches and jewelry

Certain musical instruments

Precious stones and metals

Artwork—statues, paintings, sculptures, tapestries, collector items, etc.
Is There a Limited Time Frame for Reporting the Incident?
Most FedEx insurance claims need to be filed within 60 days after the incident. International packages require reporting the issue within 21 days.
How Does DoNotPay Make My Claiming Procedure Simpler?
Does filing a claim by using regular time-consuming methods seem like too much fuss? Give your trust to DoNotPay, and let us show you the quickest way to get what's yours!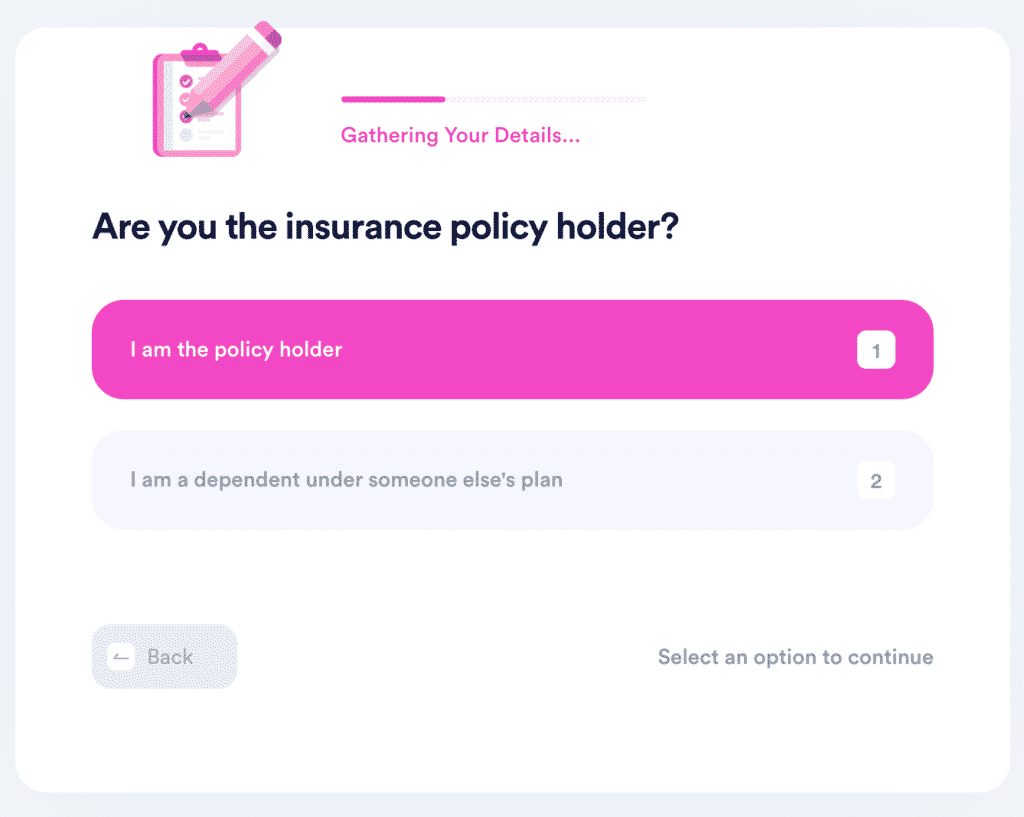 To claim your insurance with our help, follow these steps:
Access DoNotPay from your preferred

web browser

Type

FedEx Insurance

in the search box

Enter the required details, such as your name, contact details, and insurance policy number

Tell us why you are raising a claim and describe what happened
DoNotPay will forward your claim in the form of a letter to the company within minutes, saving you from unnecessary paperwork!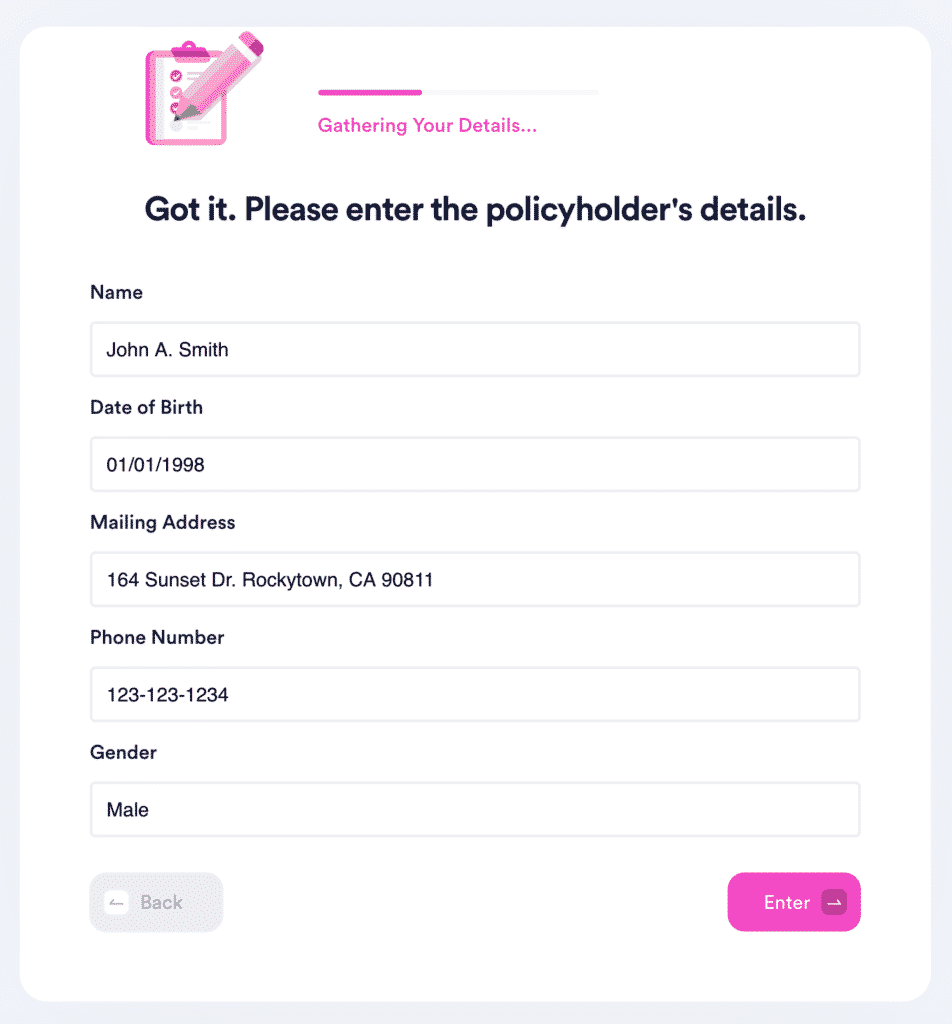 What Do I Need To Do To Raise a FedEx Insurance Claim by Myself?
If the worst scenario turns into reality, and your parcel goes missing or gets damaged, it's time to cash in your insurance. The company provides two claiming options:
Claiming a FedEx Insurance via Phone
To report a claim over the phone, you need to contact customer care at the following phone numbers:
(800) Go-FedEx or (800) 463-3339 for U.S. Customer Service

(800) 247-4747 for U.S. International Customer Service
Claiming a FedEx Insurance by Submitting an Online Form
To file a claim online, you need a stable internet connection and digital copies of the required supporting documents. The list of the necessary information and paperwork may include serial numbers, original invoice copy, retail invoice receipt, proof-of-value documents, etc.
Here are the steps you need to follow to claim your insurance on the official website:
Pick the

Support

tab and choose

File a Claim

from the drop-down menu

Type your PRO or tracking number and pick the claim type

Complete the rest of the required fields

Attach the necessary documentation scans or photos of the damage

Check the information you provided and submit the claim

Print the case number to be able to track your claim
If you want to track your claim, you can do it on the website. Once you log in to your account, enter the case number in the appropriate field and check the status. 
My Claim Got Rejected—Is There Anything DoNotPay Can Do?
The chances are high that FedEx may deny your claim for various reasons. In such cases, the best bet is to take your chance on a claim appeal, and DoNotPay has got your back here! 
Our app has an amazing feature that turns burdensome appeal procedures into a five-minute task. 
Here's what the appeal submission looks like with us:
Access DoNotPay from your

web browser

Look for the specific insurance

Select

Appeal a Denied Insurance Claim

Follow the prompts and submit the appeal form
The company will receive your request and consider changing their decision. Their agents must get in touch with you within several days to inform you about the outcome.
DoNotPay Can Help You Save Money
Have you ever subscribed to a service's free trial you forgot about after a few days? Many Americans have, which is why DoNotPay has a free trial feature that will help you avoid getting charged once the trial is over.
If you want us to scan all your active memberships and help you not pay for the ones you don't use, connect your email address or credit card to DoNotPay. Our cancel feature will ensure that you don't waste your money on subscriptions you don't even remember exist.
If a merchant charges you once the free trial is over, though, you can use our robot lawyer to request a refund and skip the phone queue when doing so.
In case a company refuses to grant you a refund, you can also use our app to sue them in small claims court.
Our Robot Lawyer Gets Rid of All Admin Tasks
What makes DoNotPay so unique is that it helps you get back what is rightfully yours in many different ways. You can appeal parking tickets, find unclaimed money, demand a refund for canceled or delayed flights, get help with bills you cannot pay, or get your college application fees waived with the help of our platform.
If you're sick and tired of annoying robocalls, spam emails, copyright violations, text message spam, or stalkers and harassers, DoNotPay can assist you in getting rid of them once and for all.