Facebook Terms of Service - All You Need To Know About
Facebook has been one of the most popular social networking websites for decades. Since 2004, this app has taken the world by storm. Many users find it a good way to connect with their friends. On the other hand, other people make new friends and enjoy themselves. Users can post videos, music, and photos with their friends. No matter if a person doesn't know another person personally, he can send friend requests. This is a great way to talk to strangers and make friends.
Despite its popularity, Facebook comes with its own terms and conditions. Before a person gets involved in it, it's important to analyze TOC. But the lengthy TOC can make the process cumbersome. If you feel it's hard to check each and every TOC, DoNotPay can make the process easier. It can help you by narrowing Facebook's terms of service agreement. Thus, enabling you to focus on important points.
Facebook Terms of Service
However, the list of Facebook app terms of service is too long. Here we've included a few main points that you should consider. On the website of Facebook, you can read each and every clause on your own. Let's now have a look at certain terms that a user agrees to while using Facebook. 
To use Facebook, the users must be 13 years of age. In case the user is below 13 years, his account can be reported. And the app will take strict action for violation of TOC.
A user can create only a single account. Also, the timeline of the account is used for personal affairs.
You need to register your account with the right name and info. Facebook can reject usernames for any reason.
The rights of the user should not be transferred to a third party.
If you want to create your account and use the services of Facebook, the users must not interfere with the other user's personal data.
Facebook apps use cookies to help them know what is interesting for the users.
However, there is a long list of terms of service. Analyzing them isn't an easy chore. Need help? You can contact DoNotPay and get instant help. It is a platform that will help you to shorten the lengthy TOC so that you can understand better and easier.
What Information Does DoNotPay Collect From The Users? 
When you need to set up your account on Facebook, you need to give it your personal information. Different types of personal data are collected. Sometimes the marketing purposes require your personal information. You can easily opt out of the service whenever you wish to. Here is the information you need to give Facebook while setting up an account. 
Your valid and legal first and last name
Submit your valid email address.
Gender, birth date, and other personal information
If you don't want to give your email address. You need to give the site your working phone number.
What Happens in Case of Terms of Service Violation Facebook?
If the person violates the Facebook app terms of service, Facebook can take strict action. It can lead to either suspension of your account or permanent banning. Meaning, you won't be able to access your personal account any longer.
Here are a few things that can lead to account suspension and TOC violation.
Nudity or other content that leads to sexual harassment
Hate speech
Content with excessive violence
Self-harming content
Fake or impostor Facebook profiles
Spam and credible threats
These are a few things that lead to violations of Facebook live terms of service.
How to Analyze Facebook Terms of Service?
Are you looking to analyze the terms of service of Facebook? If so, you need to check the long TOC on Facebook's website. While going through the TOC, make sure you check the important clauses. Check whether the company will share your personal information with other parties. Don't miss checking the arbitration clauses. Always know the rights that you can use to sue the company in case of violation. Check whether you can delete your account whenever you wish to. These things are pretty important to check. Make sure you analyze each important line to avoid future complications.
Are you feeling difficulty in analyzing Facebook's terms of service agreement? Fret no more; DoNotPay is there to help you out.
How to Analyze Facebook Terms of Service Using DoNotPay?
There is no doubt that analyzing TOC is painful and tedious. Suppose you are looking for a smooth, easy, and stress-free alternative. DoNotPay can assist you in the best way. It will help you to analyze the terms without any inconvenience. 
If you want to analyze terms and services but don't know where to start, DoNotPay has you covered in five easy steps:
1. Go to the Analyze Terms and Services product on DoNotPay.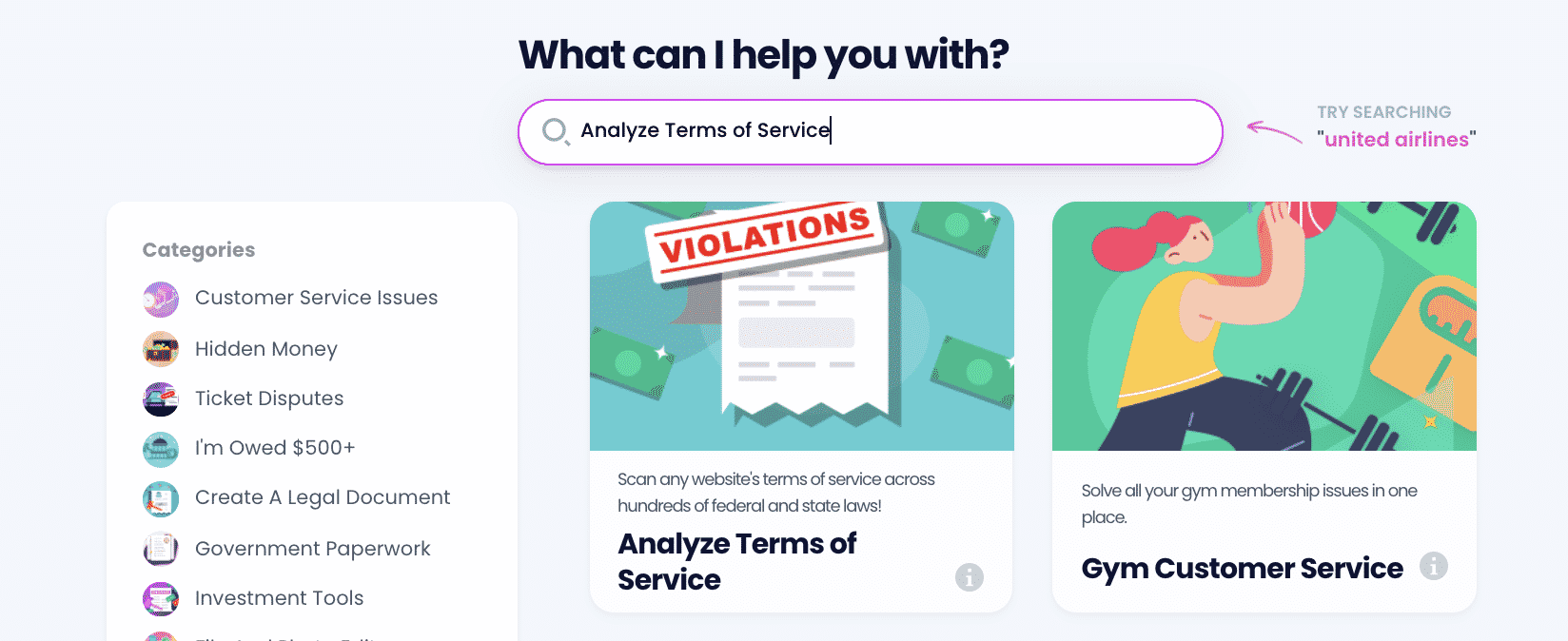 2. Enter the website domain you would like to scan.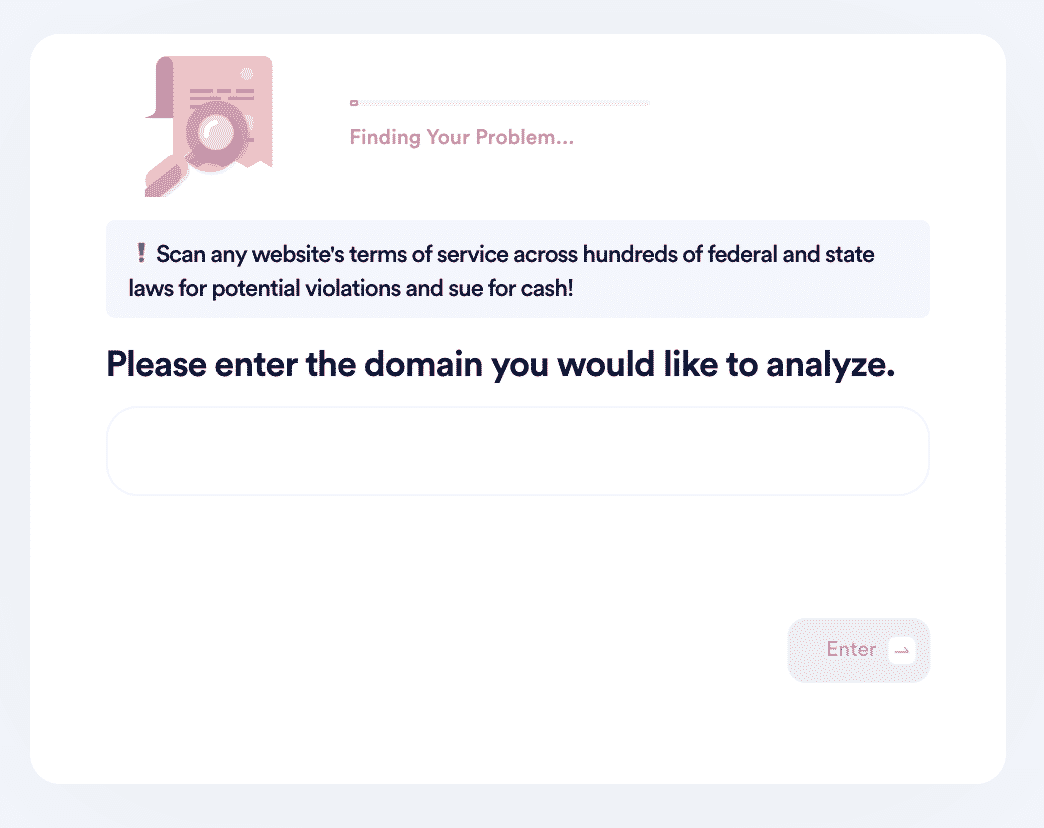 3. Wait for DoNotPay to identify any legal violations on the website (it should only take a few seconds). If there are violations, proceed to draft a demand letter.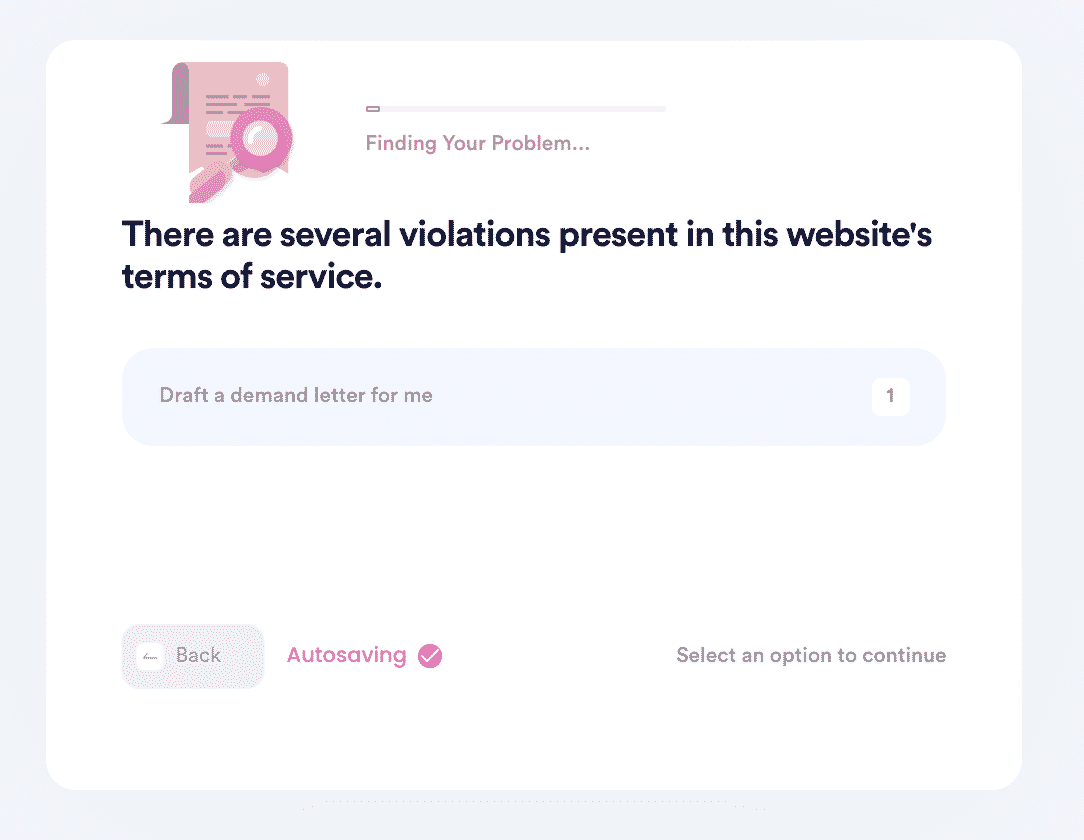 4. Enter how much you want to receive in compensation and the company name.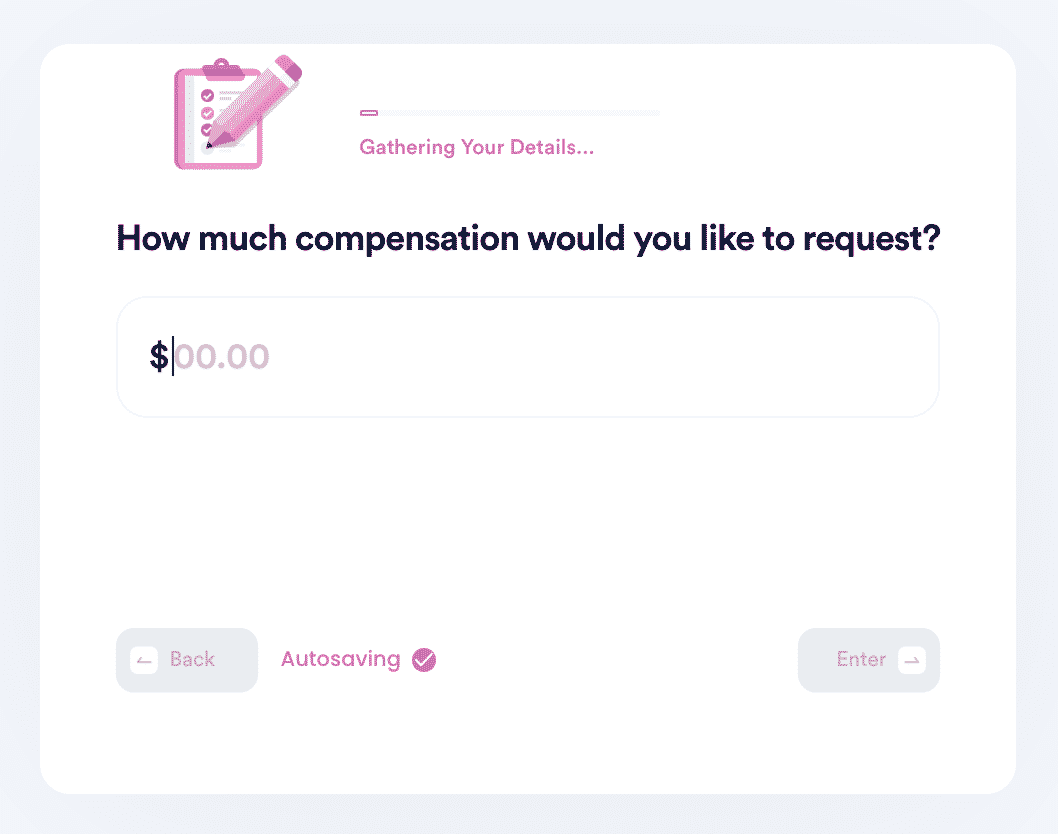 5. Enter your contact information so the company can contact you.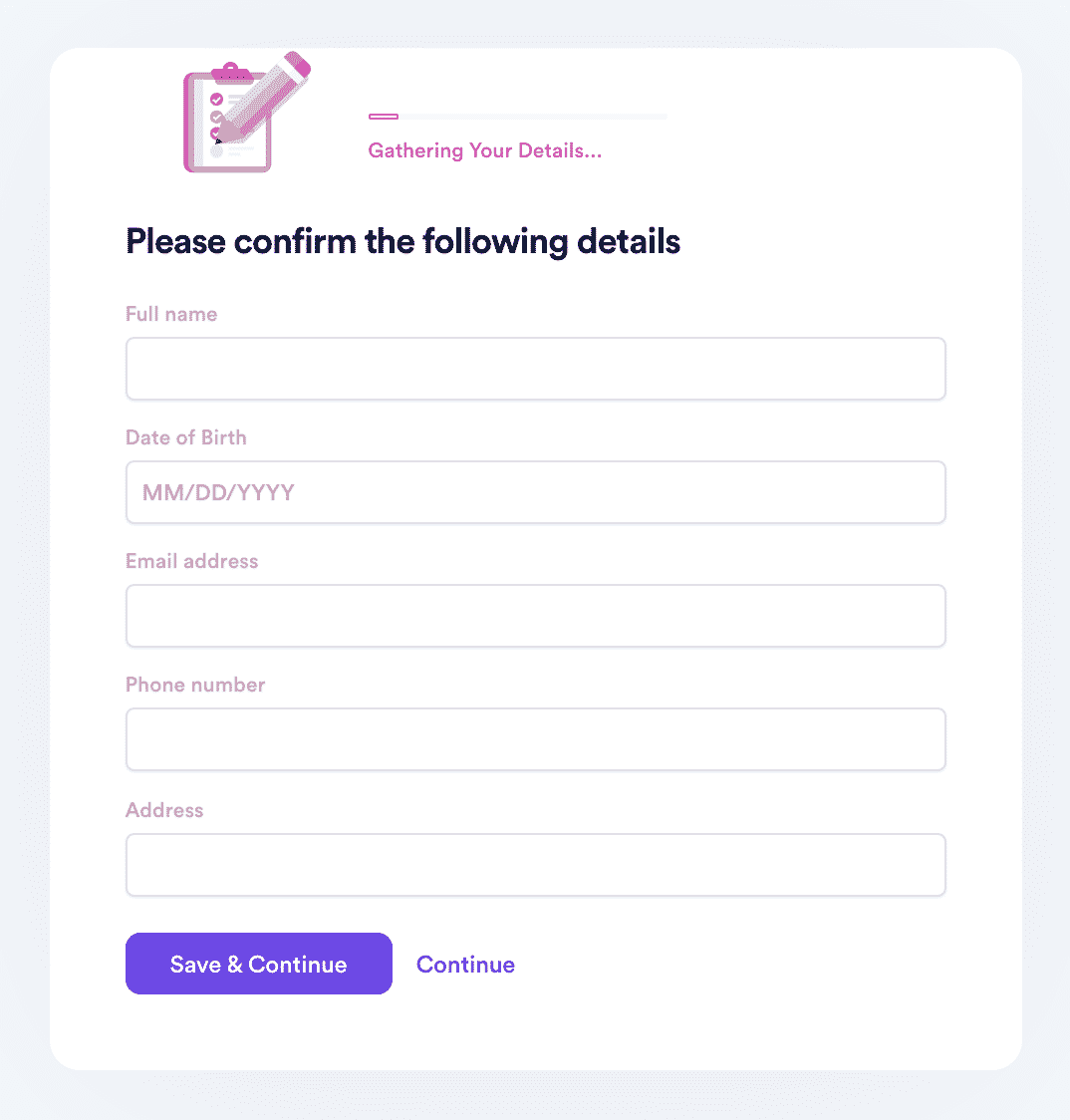 DoNotPay will generate a demand letter on your behalf with every legal violation we identified that you could send to the company.
Why Choose DoNotPay to Analyze Facebook Terms of Service?
There's no need to spend time reading the long Facebook TOC on your own. DoNotPay can help you to save time and effort.
A comprehensive range of services that can provide you with the right help
No worries about missing important information. It is a platform that won't miss any information.
What Else Can DoNotPay Do For You?
Aside from analyzing Facebook terms of service, DoNotPay can help you in other tasks (including cash app!).
Contact the DoNotPay team for additional information. They will ensure that you receive the best assistance possible in no time. What are you still waiting for? Contact us today to receive immediate assistance!