Track and Make NH E-ZPass Bill Payments Online
E-Z Pass NH is a popular tool that allows drivers to make it through toll plazas quickly. With E-Z Pass, New Hampshire drivers can prepay their tolls. When they pass through a toll plaza, the transponder directly deducts the funds from the driver's account.
Sounds simple, right? Sometimes, though, complications can occur. What if you don't have enough money in your E-ZPass account? What if your credit card expires or gets suspended? What if you accidentally drive through an E-ZPass lane without your transponder? Good thing there is a simple way to manage your with DoNotPay.
How Do I Pay My Recurring Bills From E-Z Pass NH Pay?
There are a number of ways to manage your :
Credit or Debit Card
In most cases, to keep your E-Z Pass NH account sufficiently funded, you will need to connect it to a credit card or debit card. It can be set up when you apply for your E-ZPass account.

In order to receive an E-Z Pass NH account, you can apply online or download an application and fax it to 603-226-4700 or mail it to the New Hampshire Customer Service Center, 54 Regional Drive, Concord, NH 03301-8502.

Check or Money Order
You can also submit payments for your account by check or money order. Checks should be made to NHDOT E-ZPass and mailed to the address above.
Walk-In
Another option is to pay in person at any E-ZPass Customer Walk-In Service Center or call 1-877-643-9727 to use the automated system or to speak with a representative. You will need to be prepared with your account information before speaking with an agent about your bill.
Retailer Reload
Finally, you can also add money to your E-ZPass account using a Reload Card at participating retailers.
How Do I Pay an Invoice From E-Z Pass NH Pay?
Occasionally you may receive a separate invoice from E-Z Pass NH Pay. It can happen if you did not have sufficient funds in your account or you accidentally went through a toll plaza without a transponder. In these situations, in addition to paying the toll, you'll also need to pay penalty fees as well. Penalties range from a $1 processing fee for a first violation to $25 if you haven't paid by the third notification.
To pay an E-Z Pass NH Pay invoice, you must pay in person at a Walk-In Center. There are three Walk-In Centers in the state, located at the following addresses:
Concord, NH Walk-in-Center: 54 Regional Drive.
Portsmouth, NH Walk-In Center: 14 Manchester Square.
Nashua, NH Walk-In Center: 110 Broad Street off of the F.E. Everett Turnpike, Exit 6.
Check payments may be mailed to 54 Regional Drive, Concord, NH 03301-8502.
How Can I Keep Track of My Automatic Payments?
It can be hard to keep track of your automatic payments to different billers and from various funding sources. You may also end up forgetting your password or having to track down a phone number to call an automated system. If you're making payments by check, you'll also need to make sure you're keeping your records of when checks went out and when they were cashed.
All of this can be a lot to handle. But the good news is that DoNotPay can help simplify the process and reduce the number of payment systems you have to deal with. With DoNotPay, you can set up automatic payments to many different companies and have all of your transactions listed together in one place.
How to Set Up Recurring Check Payments Using DoNotPay
If you want to set up recurring check payments but don't know where to start, DoNotPay has you covered in 6 easy steps:
1. Go to the Bill Pay product on DoNotPay.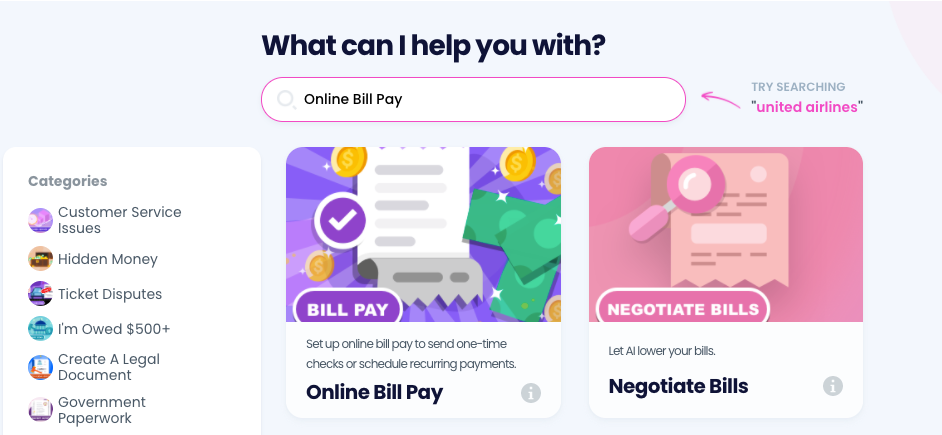 2. Connect a bank account if you haven't already.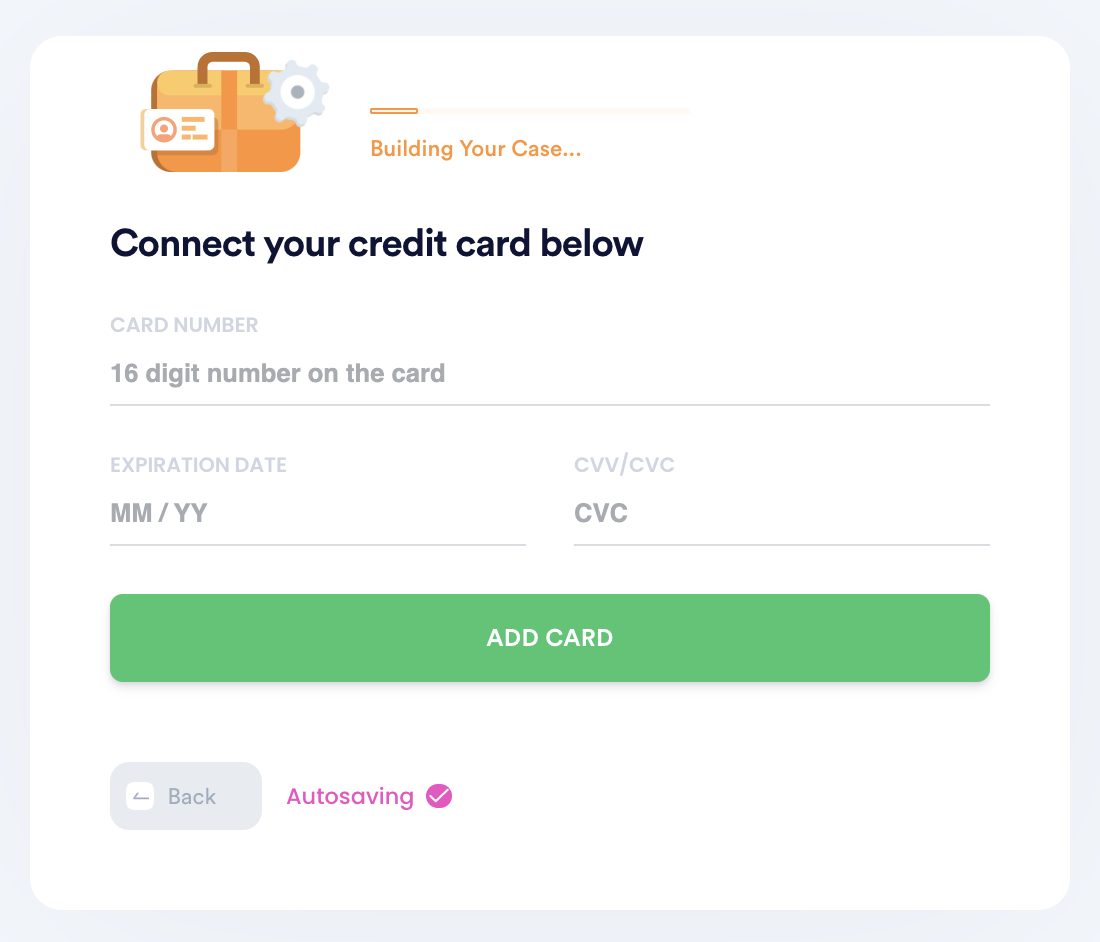 3. Schedule recurring or one-time payments by entering the person you want to address the check to, the payment amount, and their mailing address.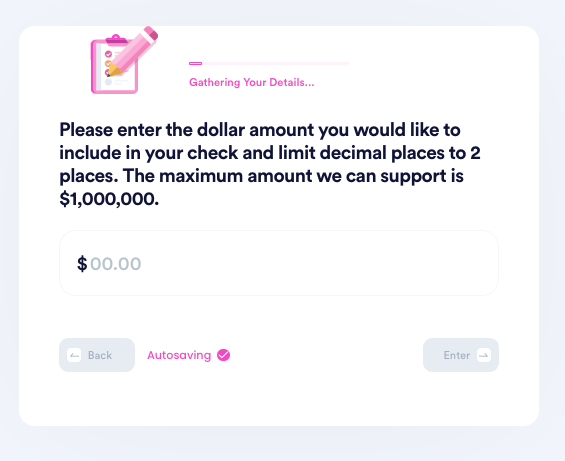 4. Customize the payment with a PDF attachment, image, and memo.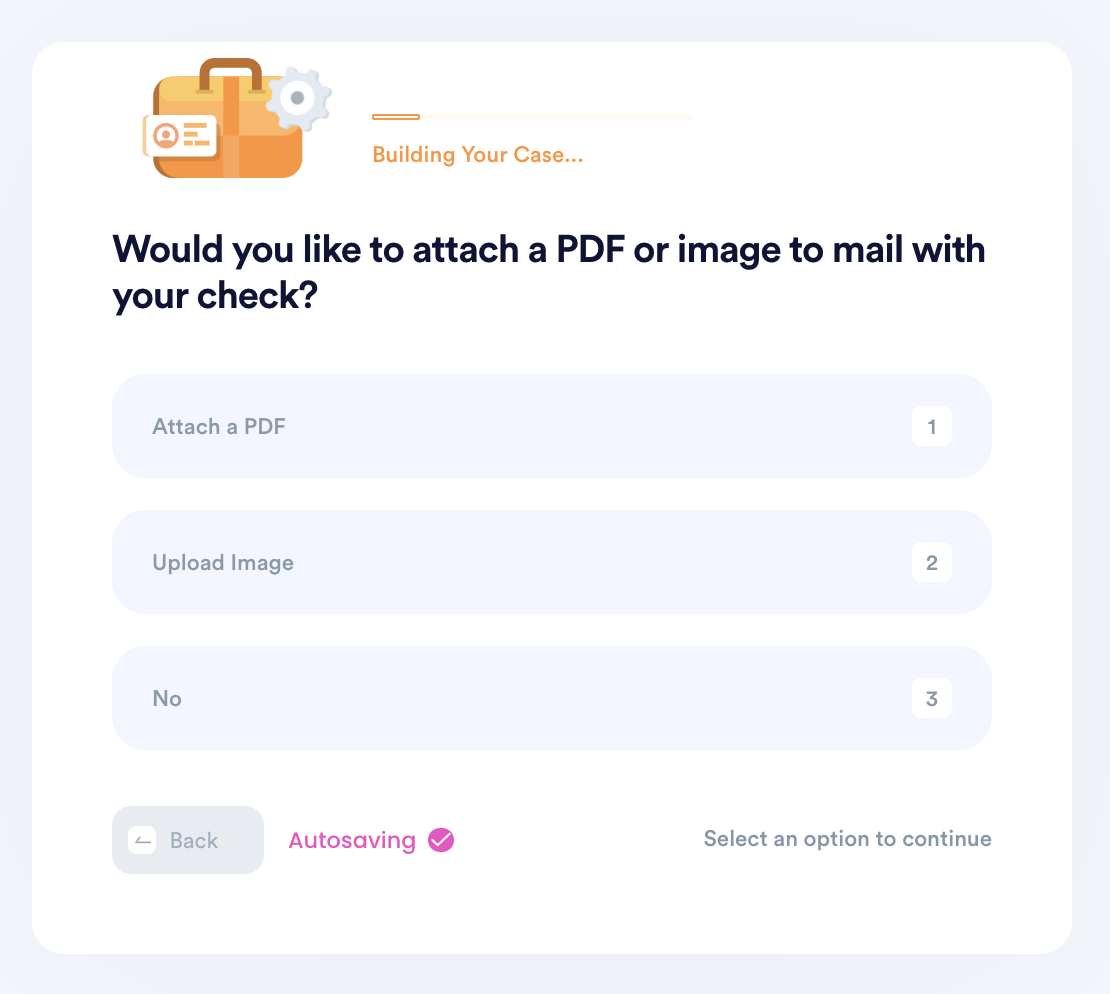 5. Enter your contact information, including email, address, and phone number.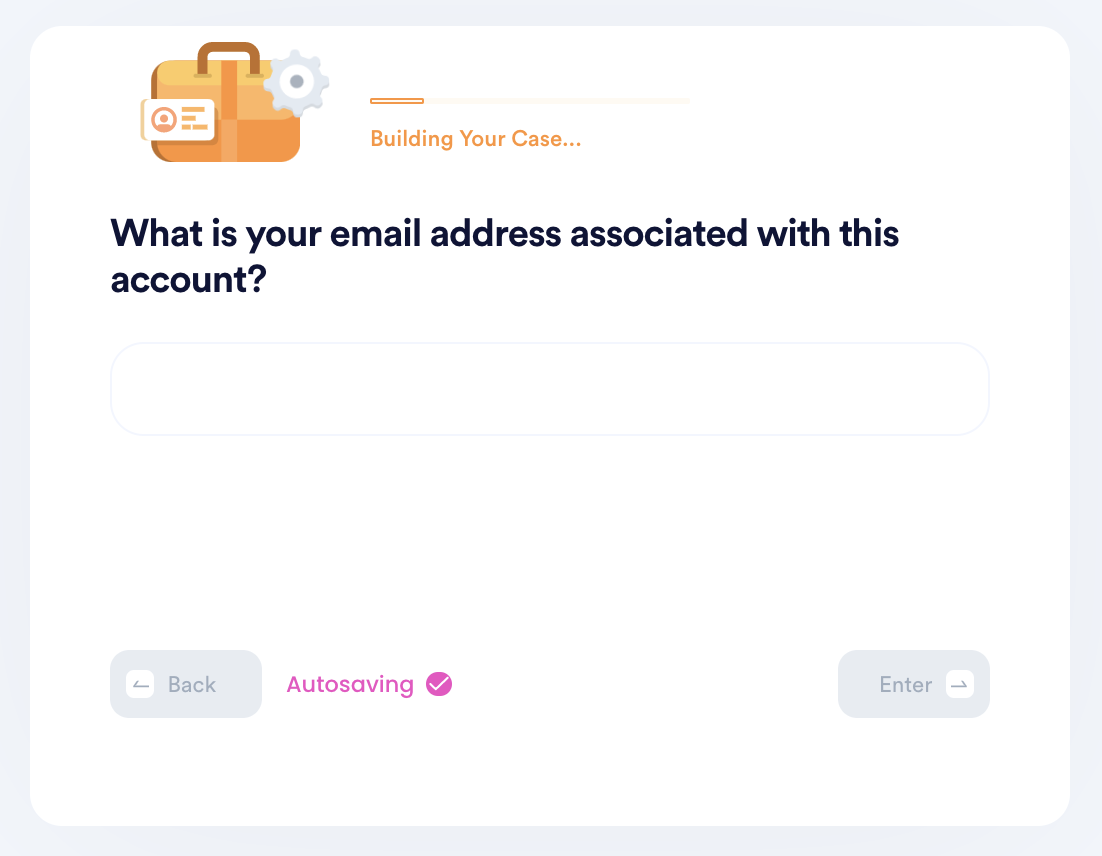 6. Submit your task! DoNotPay will mail the check on your behalf, and make sure it gets sent each recurring period if you set up recurring payments. You can always return to the product to delete or add new payments.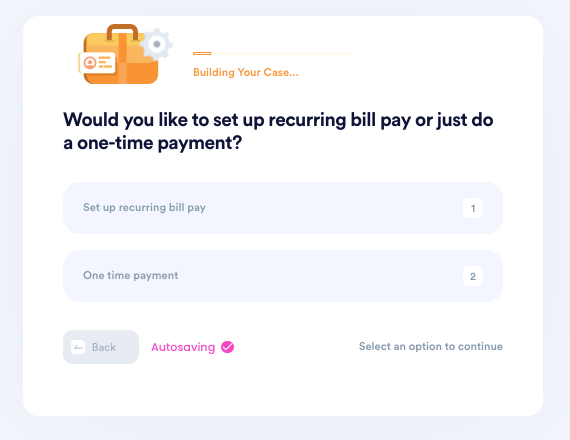 What Other Companies Can I Pay Using DoNotPay?
There's almost no limit to the companies whose bills you can pay using DoNotPay. Not only can it pay E-ZPass bills in many states, but it can also handle payments to utility companies and more. Here are just a few examples of the types of companies you can send checks to using DoNotPay.
EZDrive Massachusetts

Dominion Energy

Washington Gas

National Fuel Gas
DoNotPay can help you in a ton of ways beyond just bill payments. We offer a variety of services you may find useful.