Track and Automate Primerica Life Insurance Bill Payments Online
EZ Pay is one of the current digital payment platforms you can use to pay for services and products, including insurance fees. With EZ Pay, you can set up your automated payment plan for your Primerica insurance policy. Primerica is a leading financial service company that provides Americans with a wide selection of products, such as life-term insurance. As with any insurance policy, monthly payment is a requirement.
However, for most beginners, the insurance payment process tends to be mildly tedious and time-consuming. Fortunately, digital service providers such as DoNotPay help customers set up automatic payments for services, such as the EZ Pay Primerica.
DoNotPay helps customers set up automatic payments or make timely payments for different services, including Charter bill pay, Suddenlink bill pay, Mediacom bill pay, Dominion bill pay, and National Fuel bill payment. Below is a guide to set up your EZ Pay Primerica payment through DoNotPay's fast and easy process.
How Do I Pay My Recurring Primerica Bills With EZ Pay?
In January 2013, KUBRA announced that it has agreed with Primerica to provide e-payment solutions. Since then and over the past few years, Primerica Life Insurance Company has leveraged KUBRA's EZ Pay e-payment tool to manage emergency and past due payments from Canadian and American policyholders.
The payment process is only limited to online. As a Primerica client, you may want to make your payment frequently. Below is the typical EZ Pay Primerica payment process:
To activate access to EZ Pay Primerica, you require:
Personal information
Copy of your recent Primerica bill
Primerica policy number
Internet access.
Below is the process of setting up your EZ Pay Primerica:
Head out to EZ Pay Primerica's payment site.
Select your region or country.
Enter the policy number in the provided spaces.
Key in the letters and numbers appearing in the validation box on your screen.
Click the "Continue" button.
If prompted, provide any other relevant information to make your payment to Primerica.
This process is too long and tiresome compared to what tools such as DoNotPay can do in the same amount of time. You may risk restarting the EZ Pay Primerica payment process again if you miss a single step.
What Happens if I Miss a Primerica Payment?
Primerica does not explicitly stipulate the effects of missing a life insurance payment. If you miss payments, but your policy has built up adequate cash value, you may keep the premium costs active. However, if the cash value is insufficient, your policy will lapse, and the life benefit will end when you do not pay your premiums.
How to Schedule Automatic EZ Pay Primerica Payments
DoNotPay understands the struggle when it comes to setting up automatic payments. Besides canceling your Primerica online subscription, DoNotPay can help you set up your automatic EZ Pay Primerica automatic payment in the shortest time possible.
If you want to set up recurring check payments but don't know where to start, DoNotPay has you covered in 6 easy steps:
1. Go to the Bill Pay product on DoNotPay.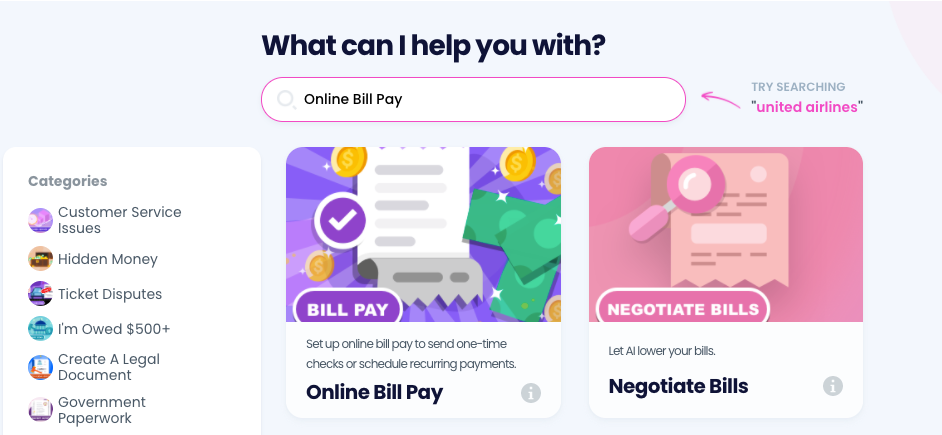 2. Connect a bank account if you haven't already.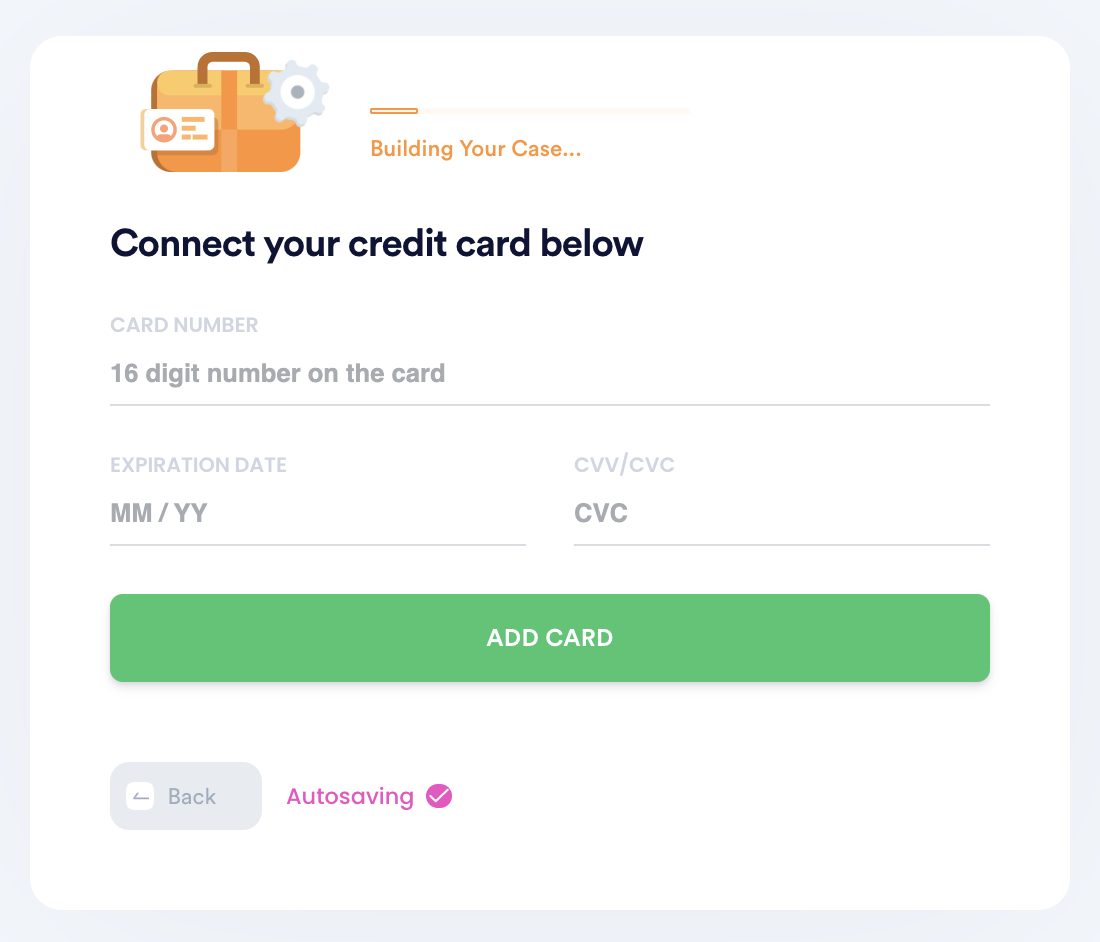 3. Schedule recurring or one-time payments by entering the person you want to address the check to, the payment amount, and their mailing address.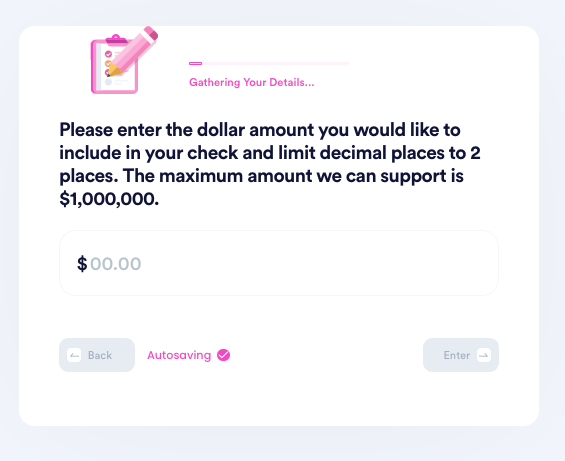 4. Customize the payment with a PDF attachment, image, and memo.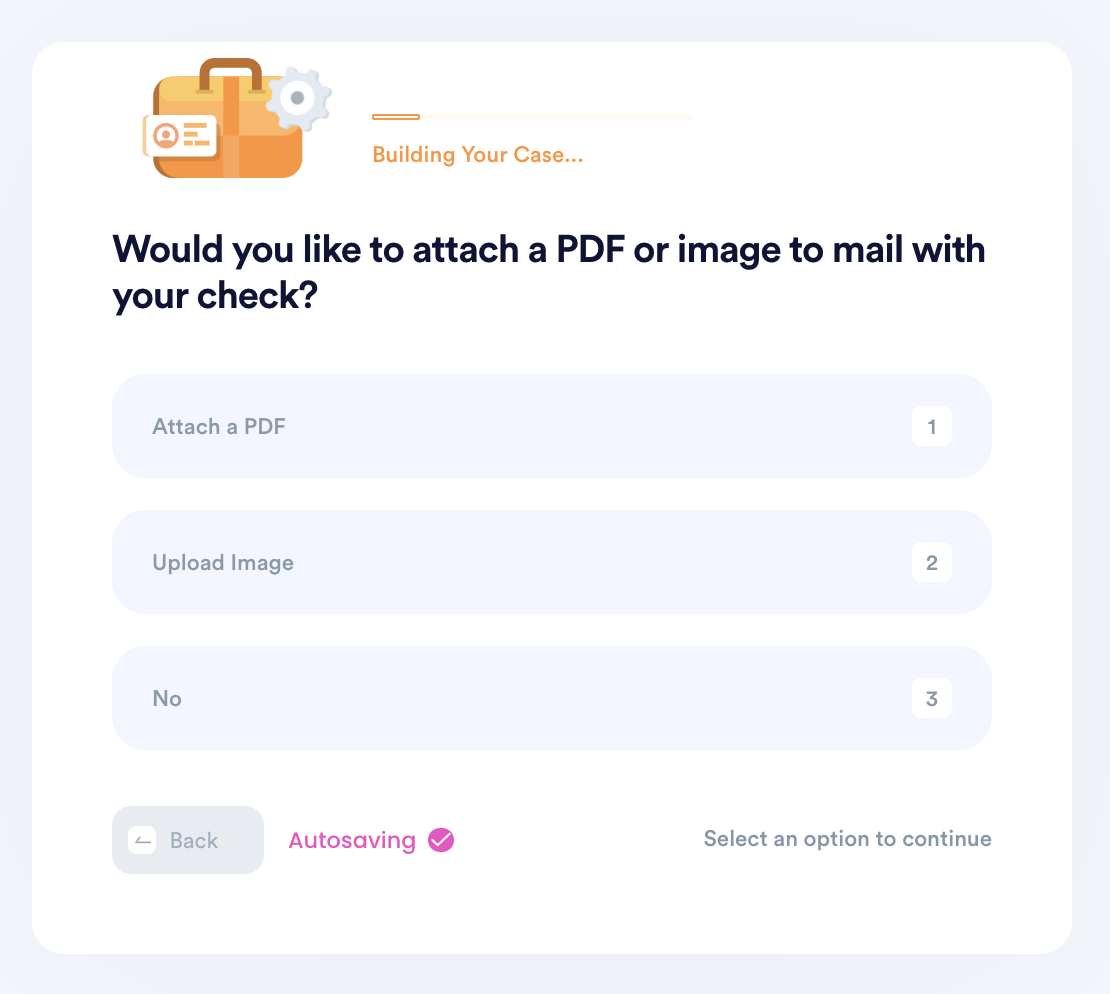 5. Enter your contact information, including email, address, and phone number.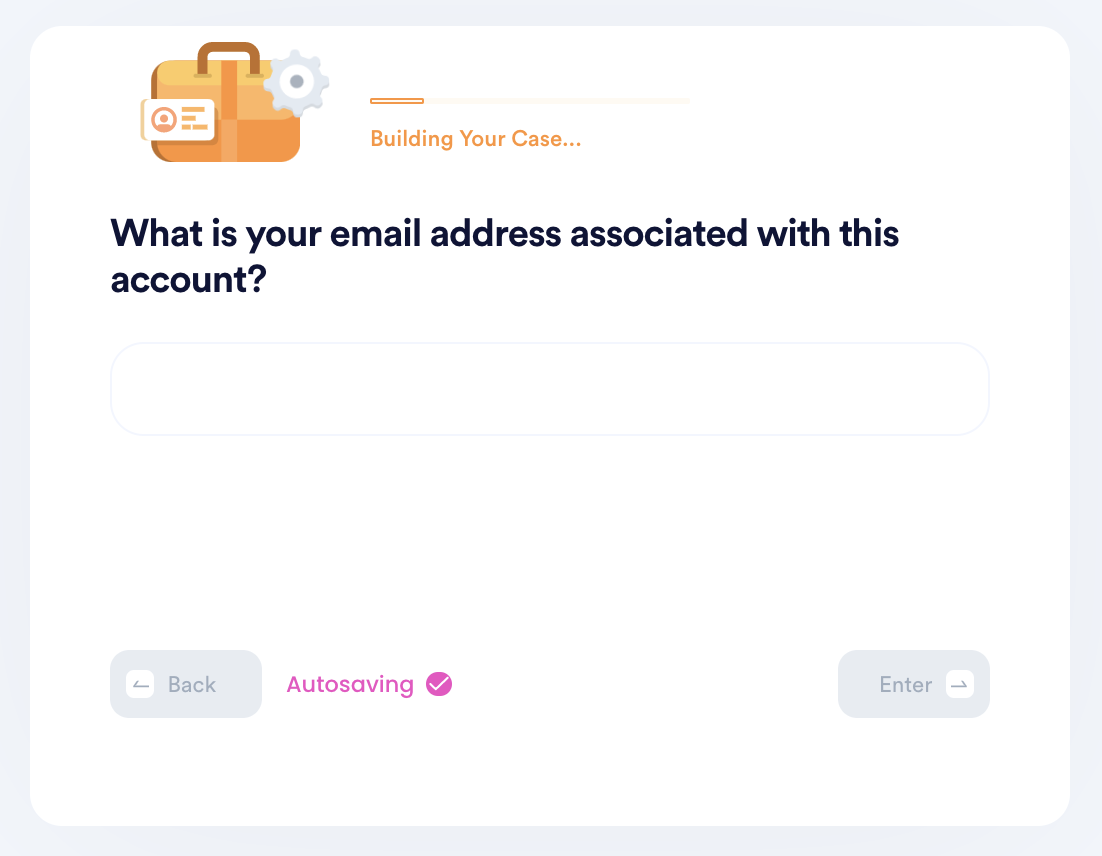 6. Submit your task! DoNotPay will mail the check on your behalf, and make sure it gets sent each recurring period if you set up recurring payments. You can always return to the product to delete or add new payments.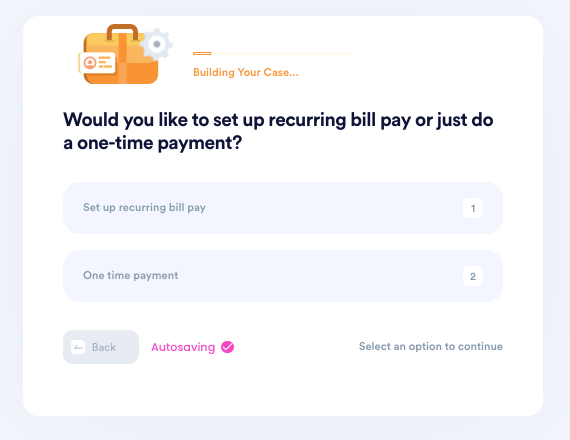 Check out DoNotPay's page to start your process for setting up automatic EZ Pay Primerica payments.
Why Use DoNotPay to Set Up Your EZ Pay Primerica Payments?
Unlike the traditional payment process, DoNotPay offers better features when paying your Primerica fees. Reasons you should consider DoNotPay include:
| | |
| --- | --- |
| Fast | There is no need to spend days waiting for this process to be done or waiting for approval. This can all be done in a single day. |
| Easy | All you need to do is give DoNotPay the information they need, and the rest is up to them. |
| Successful | You can finally stop paying payday loans legally |
Fast. The process is fast and less time-consuming
Easy. Avoid the long, tedious process
Successful. DoNotPay guarantees success when setting up your payment.
DoNotPay Works Across Several Platforms
DoNotPay does not only deal with EZ Pay Primerica payments. On the bright side, DoNotPay can assist resolve several other issues such as:
Canceling your Primera membership

Paying Washington gas bill

Pay By Plate MA
What Else Can DoNotPay Do?
Additionally, DoNOtPay can help you with several other issues with different companies and entities. These services include:
Fighting traffic and speed, and parking tickets
Getting refunds for canceled or missed flights
Bottom Line
Paying your monthly life insurance helps you remain in good standing with your policy provider. However, if using the EZ Pay Primerica payment process, be ready for a mildly tiring and tedious process.
Fortunately, DoNotPay makes the payment process easy. Sign out or access DoNotPay to begin your fast payment process today.