How to File A Lawsuit Against Exxon

Exxon Mobil Corporation is one of the world's largest oil and gas companies that has a history of being sued by cities and states.
For example, Massachusetts Attorney General sued Exxon for breaking the state's consumer and investor protection statute. Specifically, Exxon has misled consumers and investors about the role its fossil fuel products play in creating climate change through deceptive advertising.
Many consumers don't know that it is possible to sue large corporations for claims such as false advertisement and win up to $25,000 in small claims court without an attorney. This article will discuss valid reasons to sue Exxon, the small claims lawsuit procedure, and how you can sue the hassle-free way using .
Why You Should Sue Exxon
If your property has been damaged or you have been injured by fracking, oil spills, drilling fluid leaks, wastewater leaks, inappropriate storage, and disposal of hazardous waste, remember that you are legally entitled to protect your rights. Here are the legal grounds you may use to sue Exxon in small claims court:
Legal Ground
Explanation
Damage to Property's Nature

Water Pollution
Soil Contamination
Air Quality Issues
Excess Resource Depletion
Reduced Water Flow
Impaired Surface Drainage
Brush or Tree Clearance
Increased Erosion
Reduced Agricultural Productivity

Damage to One's Animals

Livestock damage
Damage to pet

Damage to Land's Value

Decreased Land Development Potential
Decreased Real Estate Value

Personal Injury / Sickness

Respiratory problems
Skin problems
Neurological diseases
Cancer
Fertility Issues
Sue Exxon in Small Claims Court By Yourself
If you want to sue Exxon for one of the reasons mentioned above by yourself, you will need to take the following steps:
Make Sure Your Claim Qualifies for Small Claims Court: Every state has its own maximum limit of monetary claims. You can check your state's court website to see what the maximum limit is. The range is generally from 5,000$ to 25,000$ varying from state to state.
Write a Demand Letter: States want you to send a demand letter to the defendant to give them the opportunity to make it right before you file a claim so that the dispute is settled out of court.
Fill Out the Court Forms: Every state has different small claims court forms, which you can find online on your state's court website and download for free. You are gonna have to fill them all out and make sure that you have the required number of copies with you.
Serve Exxon: You should send the documents and court forms to Exxon to inform them that you are suing them. States have varying regulations and instructions on how to serve the defendant, make sure you serve Exxon properly and according to your state's instructions.
Court Date: Show up for your court date and defend yourself in the most striking way possible.
How to Sue ExxonMobil With DoNotPay?
Suing Exxon by yourself can be complicated and daunting, particularly if you are still recovering from injuries. Let handle the work for you! You can file a lawsuit at the comfort of your home by following these simple steps:
Go to DoNotPay on your web browser and select "Sue Now"
Quantify your damages in monetary terms
Choose from a demand letter, court forms, or a script
Describe your grievances in detail and provide any applicable evidence
That's it! DoNotPay will generate a demand letter, serve court forms on your behalf, and provide you with a custom-made script for court!
DoNotPay is Your Personal Lawyer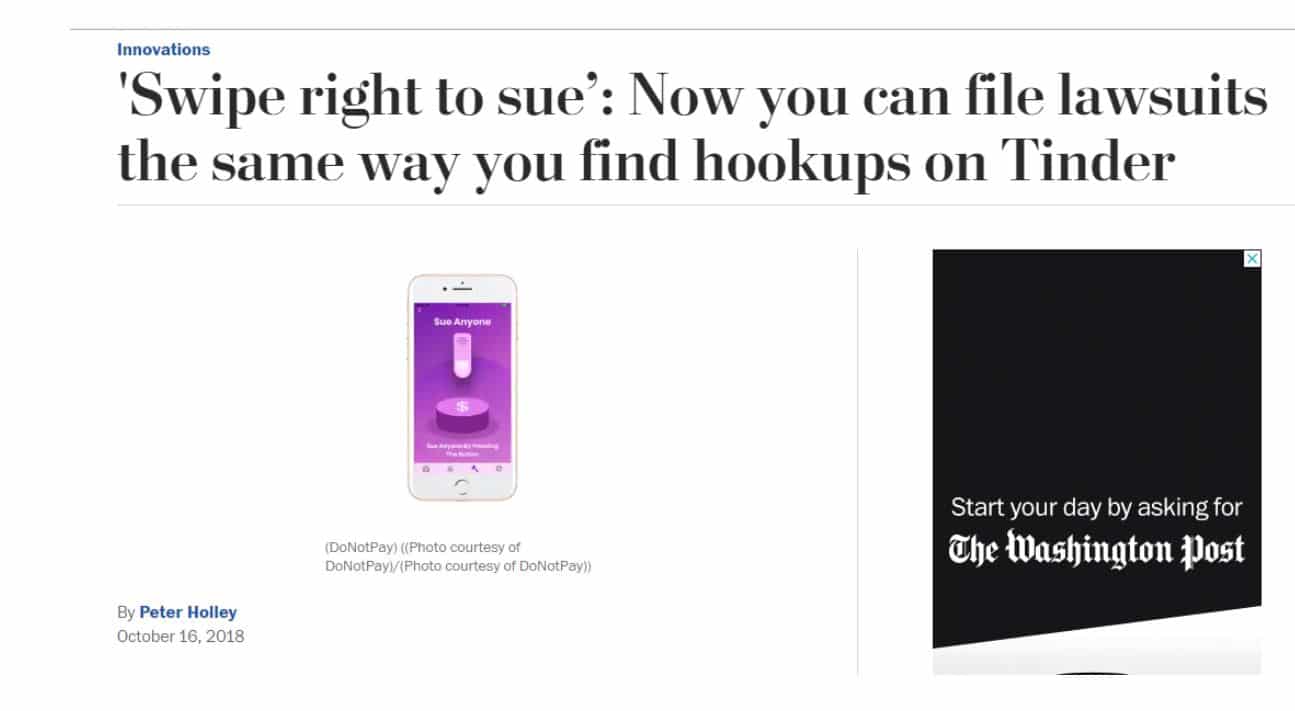 The robot lawyer has been helping thousands of users file small claims lawsuits against anyone, from their nuisance neighbors to large corporations such as: