Ethiopia Tourist Visa—How To Submit a Flawless Application
Is the Ethiopian tourist visa application causing you trouble? Searching for up-to-date information and preparing all of the necessary paperwork can be a tiresome and time-consuming process.
DoNotPay created this guide to explain what steps you need to take and which documents you need to submit to obtain your Ethiopia tourist visa!
Do You Need a Tourist Visa To Enter Ethiopia?
Yes. Depending on your planned stay, you can choose between the following types of Ethiopian tourist visas:
| Duration of Your Stay | Number of Entrances | Price |
| --- | --- | --- |
| 30 days | One | $52 |
| 90 days | One | $72 |
Both types grant you entrance only from the Addis Ababa Bole International Airport. Be cautious not to stay in Ethiopia beyond the allowed duration stated on your tourist visa as you will have to pay $10 for each day you overstay.
Ethiopia Tourist Visa—Requirements and Application Process
The following requirements apply for all types of Ethiopia tourist visa applications:
A passport with at least six months of leftover validity after your planned entry date
A valid residence permit in the U.S.
Accurate completion of the application form
Recent bank statement showing your ability to afford your stay
Proof of travel insurance
Travelers can opt for one of the two types of Ethiopia tourist visa applications:
Online eVisa application
On-arrival application at the Addis Ababa Bole International Airport
Online eVisa Application
To complete the Ethiopia e-tourist visa application form, you need to provide:
Accurate personal information
Credit or debit card information
A digital, color, passport-size photo of yourself
A scanned copy of the page in your passport containing your personal information
After you submit your application, allow 24 hours for the Ethiopian Immigration Services to process your request and send you your Electronic Travel Approval (ETA) by email.
On-Arrival Application at the Addis Ababa Bole International Airport
To apply for a tourist visa for Ethiopia at the airport, you need to prepare:
Two passport photos sized 51 mm x 51 mm
Money for the visa fee
After you arrive, approach one of the visa kiosks at the airport to initiate the Ethiopia tourist visa application process.
Can Minors Travel to Ethiopia?
Minors can enter the country with their own Ethiopia tourist visa.
To request an Ethiopian tourist visa, the minor has to meet all the previously stated requirements and submit the following additional documents:
A birth certificate or citizenship card
Other supporting documents in case of special family-related circumstances:

Divorce papers
Custody court order
Death certificate for a deceased parent
Other Entry Requirements in Ethiopia
The Federal Democratic Republic of Ethiopia requires you to:
Bring less than $3,000 or the equivalent in any other currency to your trip as the government might confiscate it
Show your World Health Organization (WHO) card as proof that you received a yellow fever vaccine if you passed through a country with a high risk of contamination by that disease
Follow the requirements regarding COVID-19 by providing one of the following:

A negative COVID-19 test that's no older than three days at the time of your arrival
Proof that you recovered from the virus
Children under the age of ten are exempt from COVID-19 restrictions and regulations. Since these restrictions are subject to change, you should contact the Embassy of Ethiopia to inquire about the latest information.
How To Contact the Embassy of Ethiopia
You can contact the Embassy of Ethiopia or any other diplomatic mission in the U.S. using the information from the table below:
Diplomatic Mission
Phone Number
Email
Embassy of Ethiopia in Washington DC

202-364-1200
202-587-0195

ethiopia@ethiopianembassy.org
Consulate General of Ethiopia in Los Angeles
213-365-6651
Info@ethioconsulatela.org
Consulate General of Ethiopia in Seattle
206-239-0184
markgantar@arcsoftus.com
Consulate of Ethiopia in New York
212-421-1830
ethiopia@un.int
Consulate of Ethiopia in Houston

713-271-7567
713-271-7628

gezahgen@juno.com
DoNotPay Helps You Submit an Impeccable Ethiopia Tourist Visa Application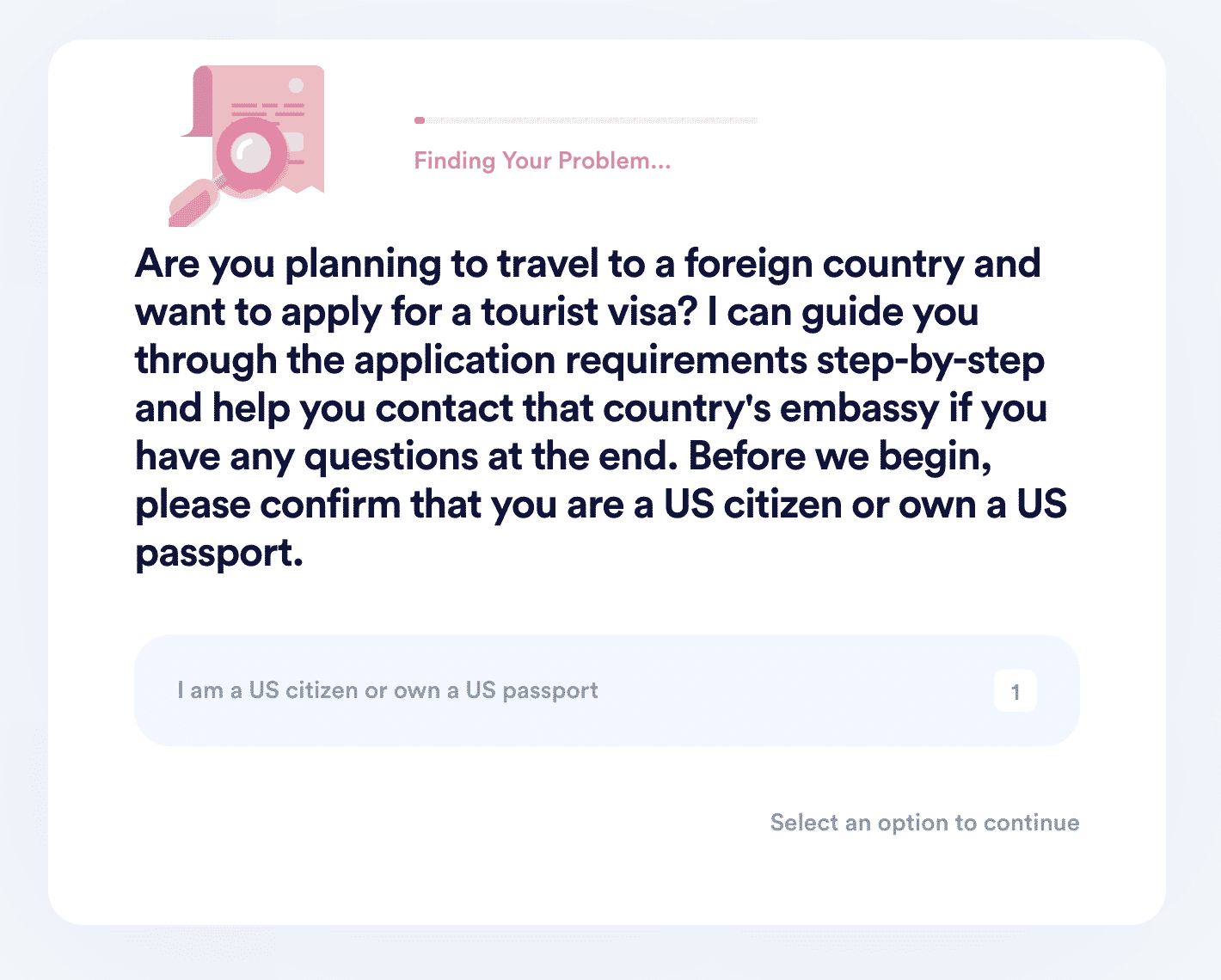 Ethiopia has a lot of requirements you need to keep up with, and because of that, submitting a complete Ethiopian tourist visa application can be challenging.
DoNotPay allows you access to up-to-date information about any tourist visa in the world at any time you need it.
If you don't want to deal with bureaucratic hurdles days before your trip:
Search for our product called Tourist Visa Guide
Confirm that you're a U.S. passport holder and tell us where you want to go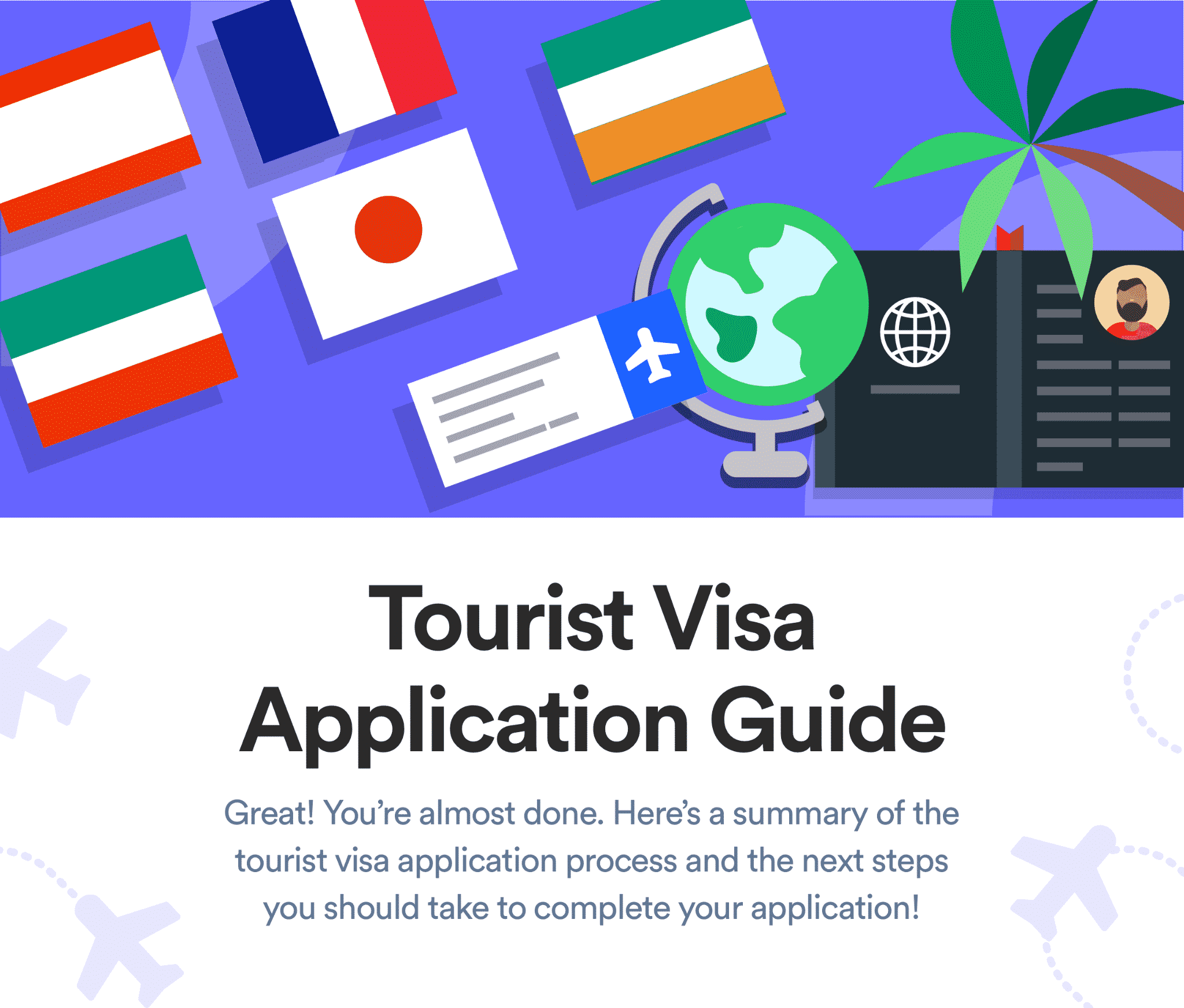 Experience the Beauty of Africa in Person With DoNotPay
The Cradle of Mankind offers vast natural and cultural beauty for tourists to explore. If your next destination is located somewhere in Africa, subscribe to DoNotPay to check whether you need a visa to enter it. Take a look at the following table to find the entry requirements for some African countries: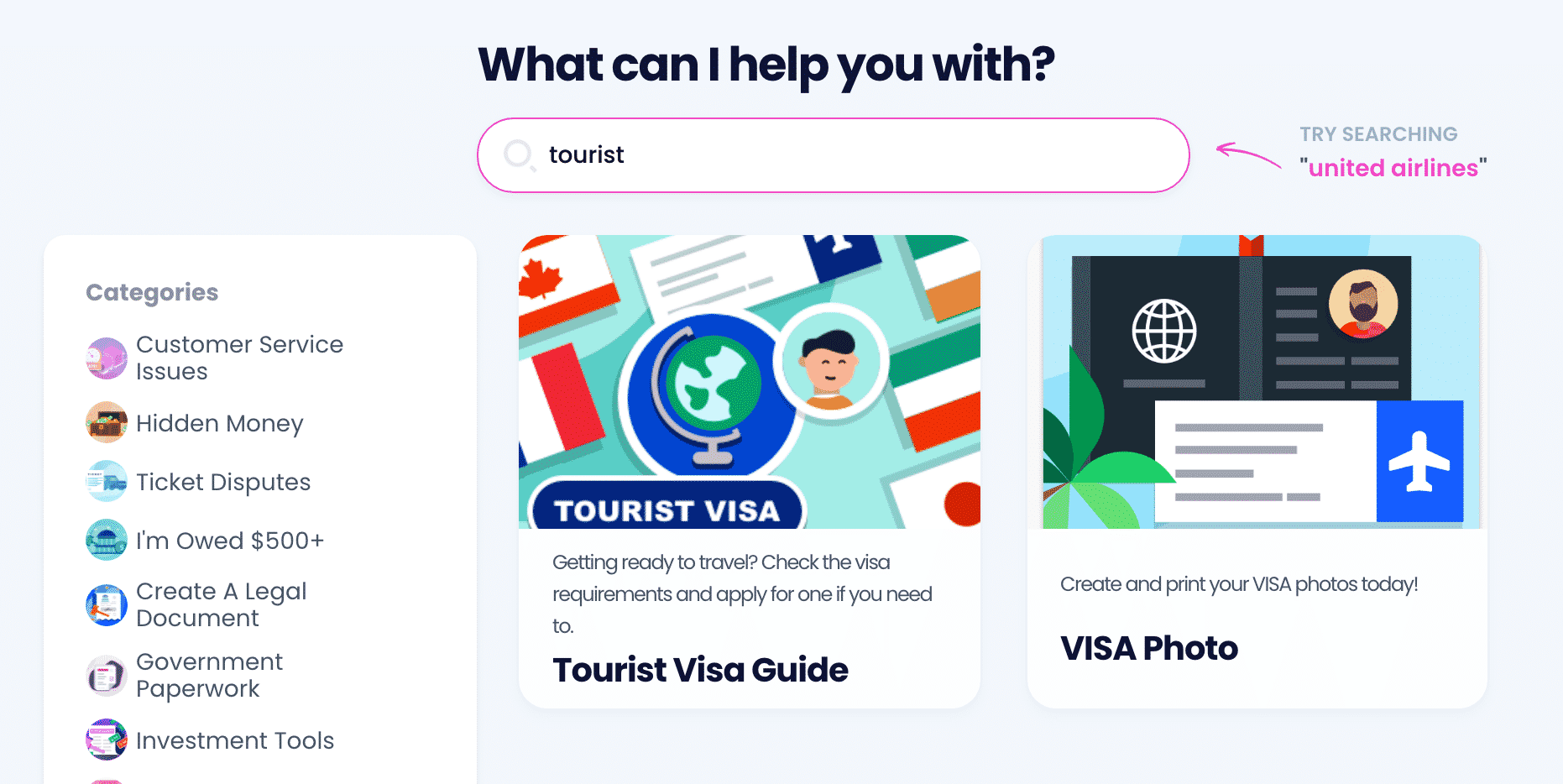 DoNotPay Helps You Tackle All Kinds of Problems From the Comfort of Your Home
Are you too busy to go to Target, Walmart, or photo studios to get your passport photos taken? DoNotPay offers you the possibility of taking them yourself and having them edited without going anywhere!
Thanks to our app, you don't need to visit the post office if you want to initiate a return. You can also skip going to a notary office because we'll help you get your documents notarized.
Here are some other tasks you can complete with ease using DoNotPay:
We Help You Get Fuss-Free Subscriptions to Any Service
Interested in a specific service or platform? Make sure to get the best out of your free trial without getting charged and ending up with an unwanted paid membership. Even if you make a mistake, DoNotPay can end your subscription in a few simple steps!
Our system allows you to generate virtual credit card numbers to prevent platforms from getting your real bank details and using them for unauthorized transactions. We also offer burner phone numbers that will help you go through any subscription or verification procedure without disclosing personal details.