What Do You Need To Know About the Estonia Tourist Visa?
Have you heard about Estonia and got itchy feet? Estonia offers you unique experiences of visiting Tallinn TV Tower, riding a bike along the Narva River Promenade, and listening to the sounds of nature through Pähny Megaphones.
Before you start making a list of the sights you have to see, you should deal with entry documents. In this guide, DoNotPay will help you figure out whether you need an Estonia tourist visa and other details important for your trip.
Are U.S. Citizens Required To Get a Tourist Visa for Estonia?
No, they are not. Estonia is a part of the Schengen zone, which means that you can enter this country and stay for 90 days in any six-month period.
What Are the Estonia Entry Requirements?
If you are a U.S. citizen, here is what you need to enter Estonia:
A valid U.S. passport that is not older than ten years
Proof that you have financial means to support yourself during your entire stay
Documents that show the purpose of your trip
ETIAS Requirements To Enter Estonia
Starting from 2022, U.S. citizens will have to apply for ETIAS (European Travel Information and Authorisation Systems). This system keeps track of all visitors to the Schengen zone who don't need a visa to enter. Note that ETIAS will allow U.S. tourists to stay in Estonia for a 90-day period.
In case you are planning your travel in 2022, you are obliged to apply for ETIAS before the trip. These are the requirements to obtain an ETIAS permit:
Valid U.S. passport
Active email address
Credit or debit card
What Are the COVID-19 Restrictions for U.S. Tourists Entering Estonia?
To enter Estonia, you will need to show either a:
Negative result of the PCR test you took in the last 72 hours
Negative result of the antigen test you took 48 hours before your trip
Vaccination certificate
You will also need a complete declaration of health. If you have already recovered from COVID-19 or have been vaccinated, you can enter Estonia without completing a declaration.
You will also have to present the information about:
Potential contact with a person that shows obvious symptoms of COVID-19
Persons you are traveling with
Your travel itinerary
U.S. citizens can enter Estonia without quarantine. This country allows public events and meetings that gather up to 1,000 people indoors and 5000 people outdoors. All the visitors should wear a mask.
Who To Contact if You Want To Know More About the Estonia Tourist Visa
If you have some questions about Schengen visa, ETAS, or anything else regarding your trip to Estonia, you should contact their embassy or one of the honorary consuls listed below:
Diplomatic Mission
Contact Info
The Embassy of Estonia

Phone—202 588 0101
Email address—Embassy.Washington@mfa.ee

Honorary Consul in Chicago

Phone—+18474467560
Email address—chicago@mfa.ee

Honorary Consul in Seattle

Phone:

+1 206 310 2153
+1 206 284 4061

Email address—paul.raidna@gramorwa.com

Honorary Consul in Nebraska

Phone:

+1 402 430 92 99
+1 402 434 33 90

Email address—larry.ruth@estoniaconsul.org

Honorary Consul in Atlanta

Phone—+1 404 806 7757
Email address—aadu.allpere@mfa.ee

Honorary Consul in St. Petersburg

Phone—+1 727-391-9232
Email address—kaiet@earthlink.ne

Honorary Consul in Boston

Phone—+1 617 543 9234
Email address—Annereet.Annunziata@mfa.ee

Honorary Consul in Miami

Phone

+1 305 7736227
+1 305 3101040
+1 786 3636749

Email address—joviro47@hotmail.com

Honorary Consul in San Diego

Phone—+1 858 717 6379
Email address—michael.chan@mfa.ee

Honorary Consul in Phoenix

Phone—+1 602 373 2777
Email address—steve@chucri.com

Honorary Consul in Los Angeles

Phone—+1 818 340 5766
Email address—jaaktreiman@gmail.com

Honorary Consul in Houston

Phone—+ 1(281) 770 3009
Email address—Eric.Maidla@mfa.ee
DoNotPay Helps You Get a Tourist Visa for Any Country
Looking for accurate info about the visa application process is a time-consuming task. Various websites provide you with different info, and it might take you hours to figure out what is true. Before you waste another second, give DoNotPay a try!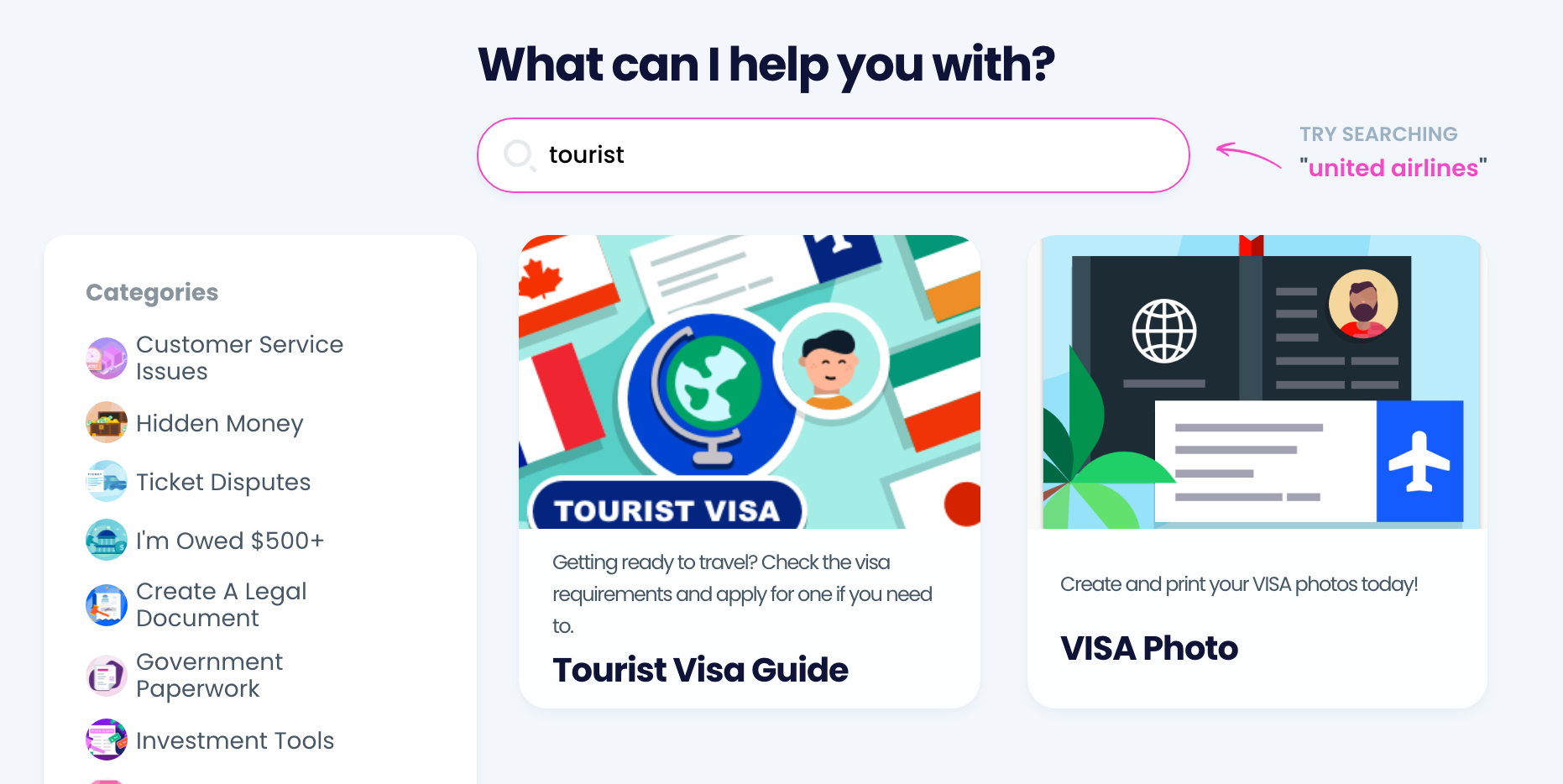 Our app will tell you exactly what you need to know. We will check whether you need a tourist visa, what are the entry requirements for your destination country, and if the embassy accepts applications via email.
Here is what you need to do to receive our help:
Select the Tourist Visa Guide product
Click to confirm you are a U.S. citizen or passport owner
Choose the destination you want to visit
After performing some checks, DoNotPay will send you a complete list of the mandatory paperwork for visa application. If you wish, we can also provide you with a direct link to the online application form (if available) or its printable version.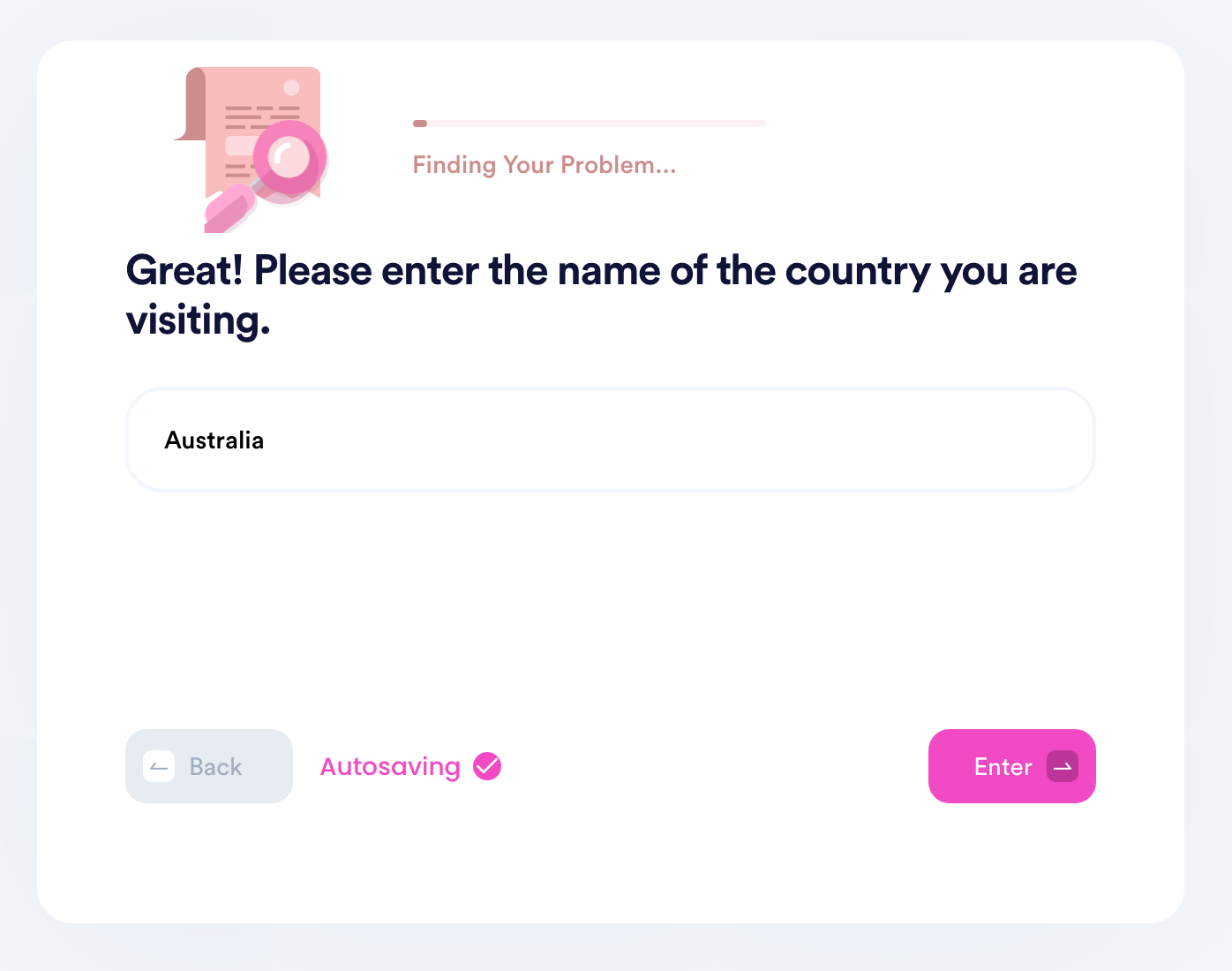 Make Your Trip Through Schengen Zone Easy With DoNotPay
Whether you are traveling to Estonia or any other country in European Union, we are here to help you prepare for your trip stress-free.
With DoNotPay you can also get all of the details about visa applications for any country in Europe, such as:
Is Bureaucracy Getting on Your Nerves? We Have a Solution!
We all know that dealing with bureaucracy isn't pleasant, and it often leads to overwhelming frustration. The good news is that DoNotPay has found a workaround! You can now do the following by using our app:
Let DoNotPay Make Your Legal Troubles Disappear!
Drafting contracts and other legal documents isn't a task you should handle on your own. Don't want to spend a fortune on lawyers? That is why DoNotPay—the world's first robot lawyer—is here to take the lead and help you out! Check out the list below to see some of the legal documents that our app can draft for you:
We don't stop there! Cut through the red tape and let DoNotPay assist you in taking anyone to small claims court, getting your documents notarized, submitting anonymous HR complaints, or requesting crime victims' compensation.