Tie Up All the Loose Ends With
Estate Planning Documents
When you pass away, you want to leave a legacy of happiness. The last thing you want is to be the cause of protracted fights about who owns what used to be yours.
Estate planning documents make sure your financial affairs are tied up before you pass away, so you don't leave a financial mess behind.
It used to be regarded as something only the wealthy needed to do, but in today's world, it makes sense for everyone to formalize their status just in case.
Luckily, the process is simple and achievable without the help of an expensive lawyer. DoNotPay is here to help you leave a legacy that is secure and free from worry for your beneficiaries.
What Is an Estate?
An estate consists of everything you own. This could include your:
Car

House

Collectibles

Investments

Bank account

Family heirlooms
All of these should be distributed fairly and according to your wishes after your death—most importantly, your beneficiaries should avoid any arguments or legal proceedings.
What Types of Estate Documents Do You Need?
An estate plan consists of four essential documents, all of which must be clear, concise, and complementary to avoid any confusion after you pass away.
The essential documents are:
Will

Living will

Healthcare power of attorney

Financial power of attorney
Will
Also known as a Last Will and Testament, this is the bedrock of your estate planning documents and sets out the following:
| | |
| --- | --- |
| Will Element | Explanation |
| Executor | Designates the administrator of your will after you pass away |
| Bequests | Names your beneficiaries and which of your possessions each one should get |
| Guardianships | States who should become the legal guardian of any minor children you are responsible for |
Just as your family circumstances change over time, your will should be updated regularly to make sure recent acquisitions, newly-born children, or changes in relationships are taken into account.
Without a will, you will be declared to have died intestate, and the legal system will take over the administration of all of your legacy. This may not reflect your wishes, but a will is easy to draw up.
Living Will
A living will leaves instructions for your medical care at the end of your life.
It tells your relatives, friends, or medical professionals what to do if you are no longer able to communicate and should include instructions on:
When to use CPR

Whether to use life support

When to invoke a Do Not Resuscitate (DNR) order

Whether your organs should be donated
A living will can be put into effect immediately or can be held over until you are no longer able to communicate, and it can contain pretty much any instruction you wish. This document ensures that your wishes regarding how you will be treated at the end of your life are set out clearly.
Healthcare Power of Attorney
A healthcare power of attorney means that a person you trust can make decisions about your healthcare if you are incapacitated and no longer able to decide for yourself.
It is similar to a living will in that it sets out points such as treatments you wish to refuse or whether you want to donate your organs, but it is unique in specifying a person to make critical decisions for you if you can't make them yourself.
Financial Power of Attorney
Similar to a healthcare power of attorney, a financial power of attorney designates a trusted person to take over your finances if you become incapacitated.
The nominee will be able to make and execute financial decisions on your behalf and will have legal control over your bank account.
This document is not only useful at the end of your life. If you become incapacitated, or even if you are going to be away for a long time, it is well worth having someone in place to make sure your financial obligations are being met.
All these documents are essential for the management and winding-up of your estate when you pass away. DoNotPay can offer you all the advice, support, and information you need to make sure you are covered for all eventualities.
Do You Need a Lawyer To Create Your Estate Planning Documents?
You don't have to engage the services of an expensive lawyer to ensure your estate is legally covered when you die—DoNotPay can help you learn how to write contracts, legal documents, and estate planning essentials.
As always, DoNotPay can help you with professional legal documents and contract templates that suit your exact needs.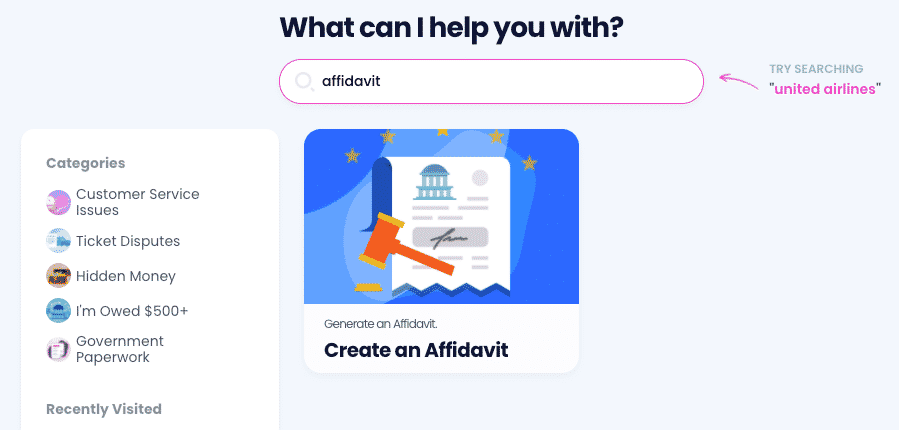 Here's what you need to do:
Navigate to DoNotPay in your

web browser

Fill in your details

DoNotPay will generate the document you are looking for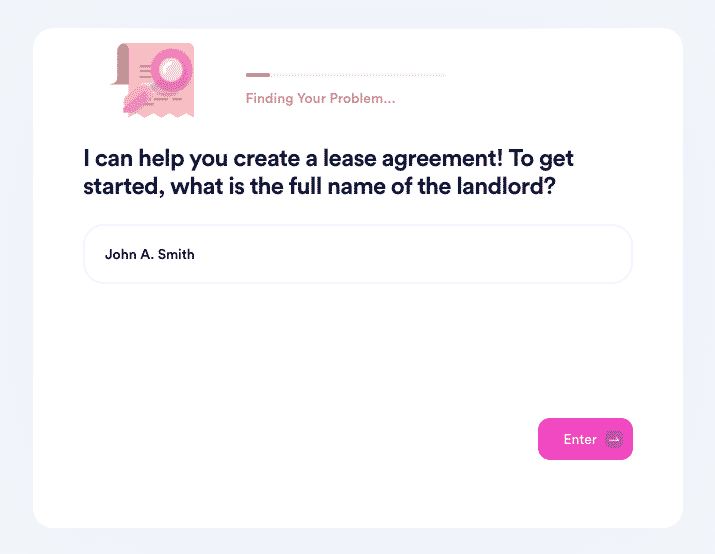 Remember that the documents need to be signed by all the concerned parties before they become legally binding.
As well as estate planning documents, DoNotPay can create:
The list is growing every day, and DoNotPay can help you avoid lawyers' fees for most everyday situations.
Falling for Scams Is Less Likely With DoNotPay
Thanks to AI technology, DoNotPay is a great resource for protecting your privacy and finances from potential scammers. Our bots can help you report robocalls, keep your inbox clean from spam email and shady text messages, or even deal with stalking and harassment, if it comes to that. 
In case the issues escalate, skip the expensive lawyers and sue the offenders in small claims court with ease. 
Another great way to increase your online security is to use our virtual credit cards and sign up for any free trial without risking unwanted charges. You can even avoid sharing your contact info with our Burner Phone feature. 
The Solution to Your Driving Woes
DoNotPay provides invaluable help to future and current drivers. By helping you ace that driver's license test, scheduling a DMV appointment the easy way, or contesting parking tickets, our app saves you money and time. 
If you need to file a car warranty or an insurance claim, we will help you deal with the necessary paperwork within minutes. Trying to get out of a car wash membership? DoNotPay can cancel it in an instant. 
Our platform works above ground as well. You can use DoNotPay to secure refunds from airline companies or compensation for delayed and canceled flights.