How to Get ESO Free Trials Without Incurring Charges

If you are an online gaming fanatic and avid internet user in search of a captivating game, then Elder Scrolls Online (ESO) might just do it for you. However, in your search, you are likely to find counterfeit versions or challenges in signing up for a free trial. The good news is you do not have to worry because DoNotPay can help you sign up for the  option.
Does Elder Scrolls Online Provide a Free Trial?
Yes, ESO plus provides online gamers with a free trial subscription which lasts for a week and is open to all players. You can also try out most of the ESO perks for the course of the trial.
The  is a great way to get a taste of everything the game has to offer if you're new to ESO because the trial comes with features such as:
Limited DLC access.
Unlimited storage craft bag for craft items.
Experience and Gold acquisition and Crafting Inspiration and Trait Research rates have increased by 10%.
A double area for furnishings and collectibles in the player house.
Exclusive ability to dye costumes.
Double Transmute Crystal storage
The good news is that the free trial does not demand your payment information, and you thus do not have to worry about deductions stemming from auto-renewals, as is with some free trials that automatically renew into a paid subscription.
Paid Membership Features
If you are interested in subscribing to ESO after the trial, the paid membership has these additional features:
1650 crowns per month for pets, mounts, and more items
Exclusive access to special Crown Store deals
Rates for gaining experience and gold and Crafting Inspiration and Trait Research increase by 10%.
Full access to DLC
Exclusive ability to dye costumes
Double Transmute Crystal storage
Double bank space for the accounts
How Can I Get an ESO Free Trial?
You can get an ESO free trial by following this procedure:
Login to the Elder Scrolls Online.
Create an account with a profile.
Make your way to the Crown Store.
Select the ESO plus tab.
Select the free trial option.
There is no need for any credit card information. Just visit the crown store and begin your trial.
Does ESO Free Trial Automatically Renew Into a Paid Subscription?
 does not automatically renew the free trial, since you did not include your credit card details when signing up. However, ESO automatically continues all ESO plus memberships from its website when your membership ends. Players will not receive a warning before their membership auto-renews, since memberships are renewed automatically.
If you need a refund from ESO, DoNotPay can help with that as well.
Avoid Automatic Subscription Renewal With DoNotPay's Free Virtual Credit Card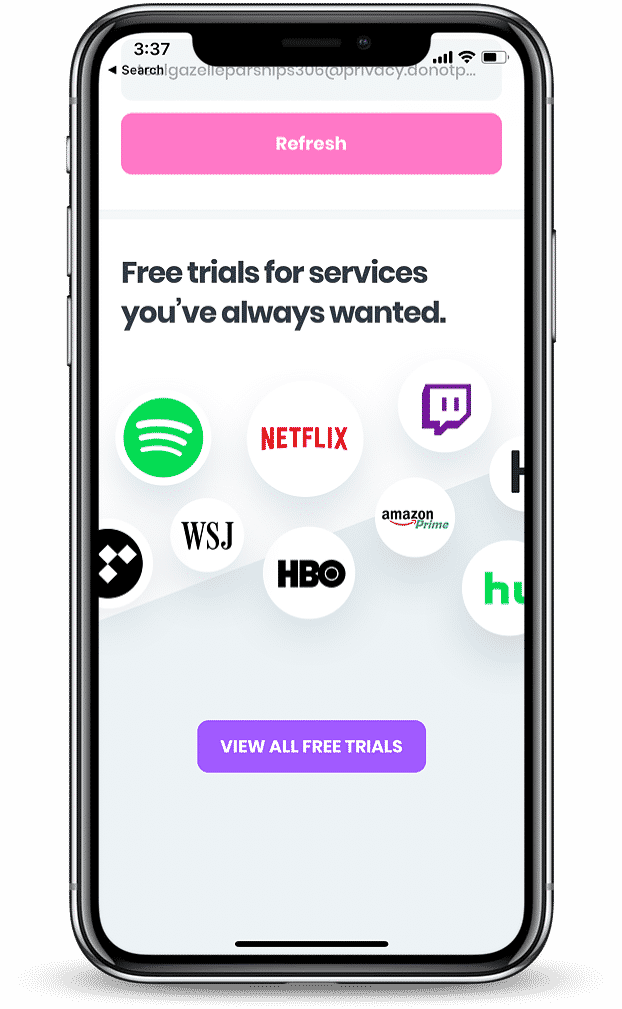 You may be aware of some gaming platforms that offer free trials, such as Boomerang 3 and GameFly. The free trials are the gaming companies' advertising and marketing methods to acquire more clients.
Most membership gamers often forget to turn off automatic subscription renewals, which end up costing them more money. For members, you can use DoNotPay to generate a virtual credit card that you can use to avoid giving out your credit card information and the charges that come with auto-renewal paid subscriptions, especially when you forget to cancel. 
What is DoNotPay's Virtual Credit Card?
Virtual credit cards are temporary credit card numbers generated randomly. They may sign up for free trial services or conduct secure internet transactions utilizing phones. They're linked to your genuine credit card, but they're filled with simulated data.
DoNotPay can offer you a free virtual credit card. You just have to follow these steps:
On DoNotPay's website, look for a free trial card and input the name of the firm you'd want to try for free.
DoNotPay will automatically produce a virtual credit card for you to use with that merchant. Copy the card information that appears on your screen.
Sign up for your membership with the card, then sit back and relax, knowing that you can't get charged for your free trial.
Note that the card can only be used once to prevent automatic renewals on your credit card.
How Much Does ESO's Subscription Cost After the Free Trial?
After the free trial is complete, you can subscribe to Elder Scrolls online membership. The charges are billed as follows:
| | |
| --- | --- |
| EOS Subscription Duration | Cost |
| 1 Month | $15 |
| 3 Months | $42 |
| 6 Months | $78 |
| 12 Months | $140 |
What Are the Popular Alternatives to ESO?
If you're looking for an alternative to Elder Scrolls Online, here are several of the various alternative gaming options, including:
Elder Scrolls Gaming Alternatives
Costs
Features
World of Warcraft
One-time purchase ranging from $15 to $60

Three controller compatibility
New Cosmetic choices
Improved death night races
Soul binding and covenants
Legendary rune carving

Guild Wars
One-time or perpetual license ranging from $20 to $40

Trading post
World transfers
Currency exchange

Black Desert Online
Perpetual license, ranging from $10 to $50

Strong character creation tools
Ocean adventures
Warfare; Massive free for all battles.
Taming and breeding horses.

Sudeki
One-time license payment of $5.99

Robust anime virtual background
Modern soundtracks
Innovative combat system
What Else Can DoNotPay Do for Me?

DoNotPay can help you with the following tasks and much more:
We have a wide range of product offerings to make your life way easier so that you can concentrate on what's important to you.  with us today to enjoy this great experience.