What Is an Employee Incident Report?
An employee incident report documents problems in the workplace like physical accidents, harassment, and more. If you're an employee, it's important that you have a safe space to report your concerns without the fear of backlash from your employer.
We'll guide you through the process of writing a complete employee incident report. If you don't have time to draft one on your own, we'll also offer a way to send an anonymous employee incident report with DoNotPay.
When Should You File a Report? 
Many situations warrant an employee incident report. A workplace or employee incident report may pertain to:
Near misses 

Accidents 

Safety issues 

Property damage 
It is crucial to report and document the source or cause of an incident to ensure that the appropriate steps are taken to prevent a similar occurrence from happening again.
Why File a Workplace Incident Report? 
You should submit a workplace incident report to Human Resources for three principal reasons:
Prevent future occurrences from happening

 

Provide recommendations on taking the correct precautionary measures 

Improve the overall working environment and culture
Steps for Writing a Workplace Incident Report 
Here's a guide you should follow when you're looking to report a workplace incident:
Respond promptly
The first step should be to respond once you have sought medical care for a work-related injury or once you are out of harm's way. Having a quick response to an incident shows greater urgency and will allow you to remember details while they are still fresh in your mind.
Gather the facts and details
A workplace incident report should be based solely on facts. Take the time to sit and jot down key dates, times, and other details that are relevant to your report. By being clear and descriptive, HR will have a better overview of the situation. It will also save time for unnecessary questions later on in the investigation process (if there is one).
Follow-up with HR and your employer
Once you submit your incident report, make sure to be ready for additional screenings and interviews with your HR and Safety department. They may require more information from you to create a preventative plan for the future, which will eliminate or reduce future occurrences of similar incidents.
What Type of Incident Report Should You File?
An incident report sample may be available at your workplace. You can request for one from your boss or HR. Depending on the type of incident, you should use the template that best suits your concern:
Template

Uses

Human resources complaint report

template 

To file a complaint report with the HR department

Workplace harassment incident

letter template 

To report harassment incidents that occurred at the workplace

Employee incident report template 

To report an incident that happened to an employee at the workplace
When an employee sustains an injury or faces any sort of discomfort, some organizations give out worker's compensation. However, incidents are sometimes a result of negligence. This is why when an employee isn't feeling well, it is expected that they notify their superiors and take a break before resuming work. 
File an Employee Incident Report Today with DoNotPay
Imagine filing an employee incident report with just a few clicks! DoNotPay helps employees deal with complex HR issues through a streamlined and efficient process that guarantees fast resolutions and anonymity. 
DoNotPay's Anonymous HR Complaint service provides a way for employees to file complaints without revealing their identity. If you're an employee looking to make a complaint to HR, all you have to do is:
1. Sign in to DoNotPay and click the Anonymous HR Complaint product.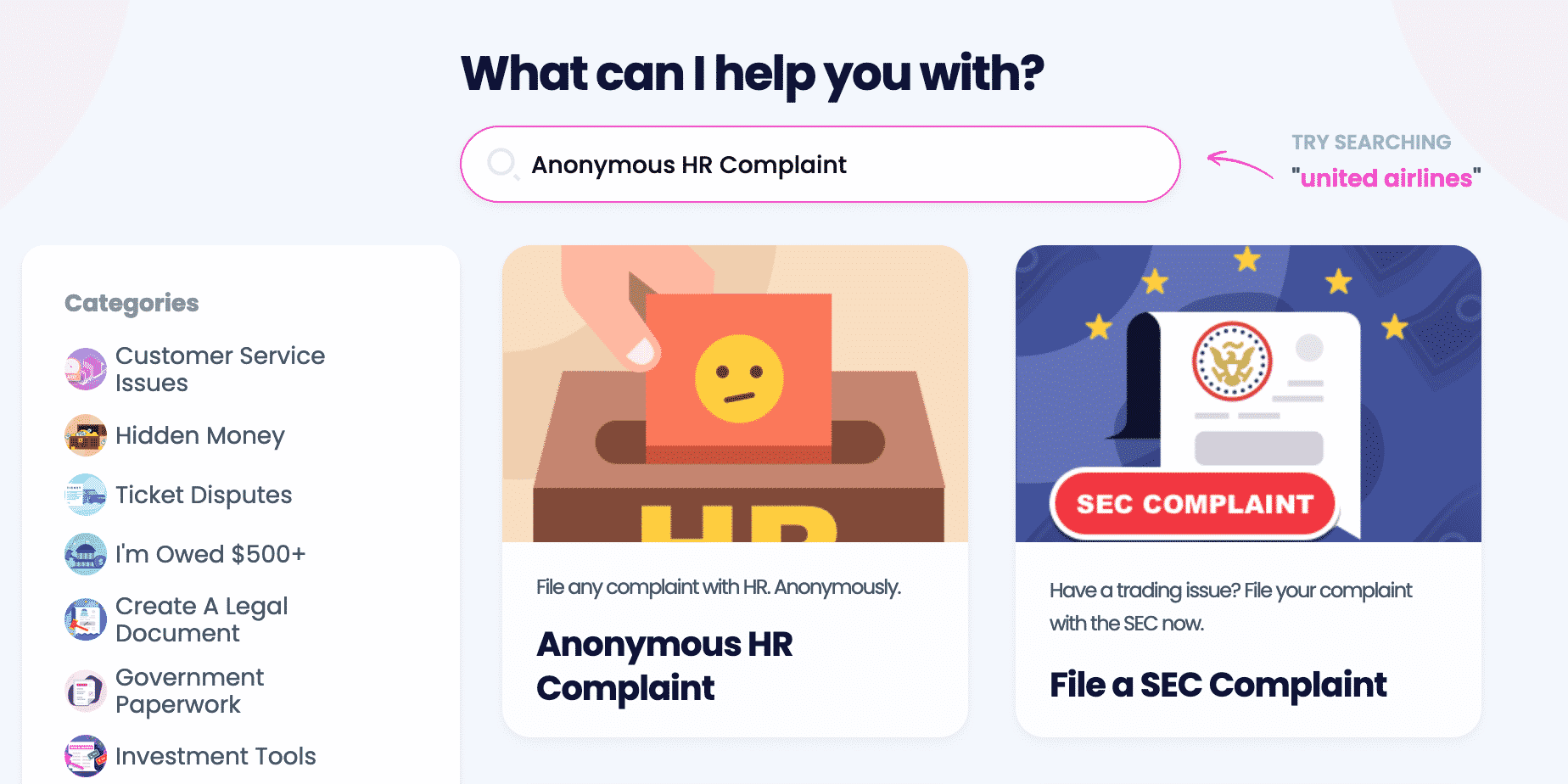 2. Enter your employer's name.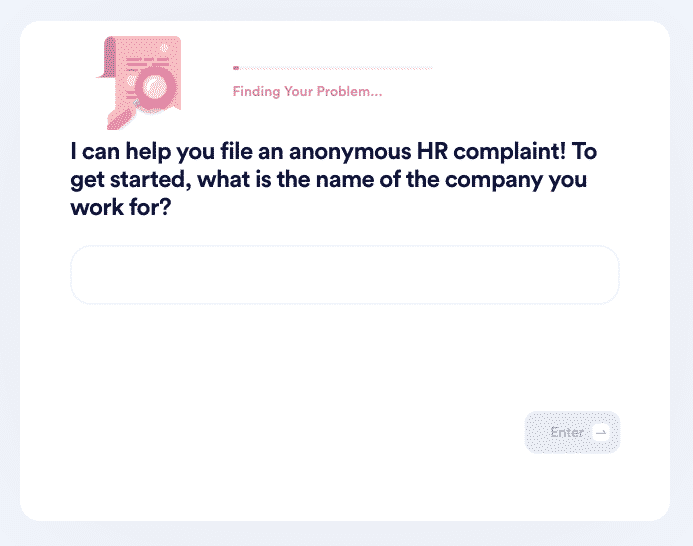 3. Describe your complaint and suggest a solution or action that you would like implemented.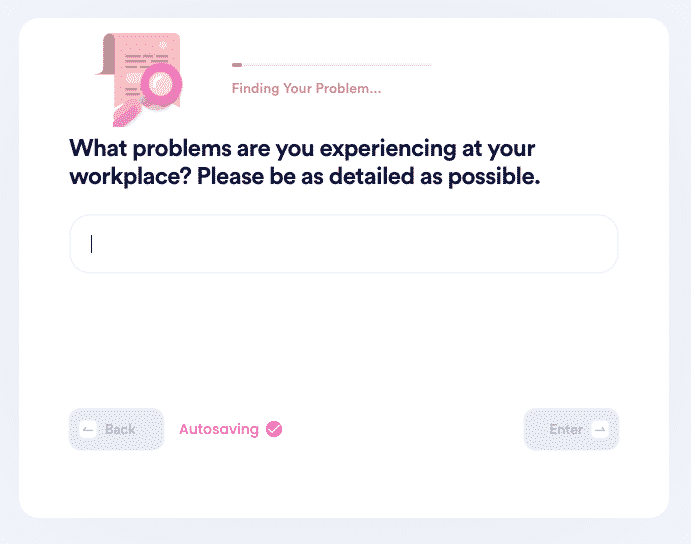 That's it! DoNotPay will automatically mail the report anonymously!
DoNotPay Can Do More!
Aside from filing employee incident reports, DoNotPay can help you with day-to-day issues such as managing subscriptions, creating defamation demand letters, appealing parking tickets, and so much more - all done by our trusty AI lawyer! Take a look at some other things we can take care of: