Employee Complaint Letter Samples
We spend one-third of our lives at our jobs. If we experience a grievance at the office, especially a repeat offense, our lives will suffer.
Companies have Human Resources departments to field employee complaints. But filing an employee complaint to HR can result in unintended negative consequences for yourself. For example, there's a risk of retaliation from your manager or coworker, which can make the workplace environment even more hostile.
In this article, we'll provide you with a sample employee complaint letter that you can submit to HR. We'll also show you an easier and more anonymous way to file a complaint letter using !
What to Include in an Employee Complaint Letter
Deciding to write a complaint letter to HR is easy, doing the work is hard. For your complaint to be taken seriously, you need to make sure your letter has the right information and structure. An employee complaint letter should:
Present information about the employee you're complaining about. This way, HR will have a better understanding of the context of the situation.

Describe the offense in detail and how it negatively affects both you and the company as a whole.
Supply all evidence including but not limited to: message history, timestamps, call logs, witness statements, etc.
Provide your desired outcome. HR is more likely to be proactive with your complaint if you suggest a solution.
Remain professional throughout the letter.
When the Law Has Your Back
Before filing a complaint, it's helpful to research federal and state laws that give legal backing to your complaint. See the table below for laws and agencies that can help you when filing non-payment, discrimination, and harassment complaints.
Employee Complaint Letter Sample
Here's a guideline to help you draft an employee complaint letter:
Sample Letter

Elements

[MM/DD/YYYY]

[Company Name]

ATTN: Human Resources Department

[insert address here]

Address your complaint letter to your company's HR Department and include a date.

Re: Complaint Letter Against [employee name]

Be specific with the subject of your letter to give the recipient a rough idea of what the letter will contain.

To whom it may concern,

Start with a polite salutation and maintain a well-mannered tone throughout the letter.

I am [Name] and I have served as [position] at [company] for [#] of [time frame].

Introduce yourself, your position, and your working history with the company.

I am writing this letter to file a formal complaint against [employee name] in the [name of department] department. He/she [type of misbehavior] is negatively affecting my ability to work and is damaging the professional atmosphere in the office.

Identify the employee by name and their department. Describe the issue that warrants the complaint and its negative effects.

Starting from [starting date] to present, [employee name] has continuously [misconduct]. I have attached screenshots of messages and emails that prove his [misconduct]. Also, I have signed statements from colleagues who have also witnessed his [misconduct].

Provide evidence to support your complaint. Evidence includes specific dates when the misconduct occurred, accounts from colleagues who witnessed the misconduct, and any other objective proof that strengthens your claim.

I would like to request that we meet in person to discuss this issue within the next week so we can find solutions to this pressing matter.

State your desired solution.

Thank you for your time.

Yours sincerely,

[Your Name]

[Position]

[Department]

Add a cordial signoff.
Send an Anonymous Complaint Letter With DoNotPay Today
More often than not, your coworker or employer will retaliate against you for reporting an offense. This may create an even more hostile work environment for you. DoNotPay's Anonymous HR Complaint product can file an anonymous employee complaint letter on your behalf. All you need to do is:
1. Go to on your browser and search for the Anonymous HR Complaint product.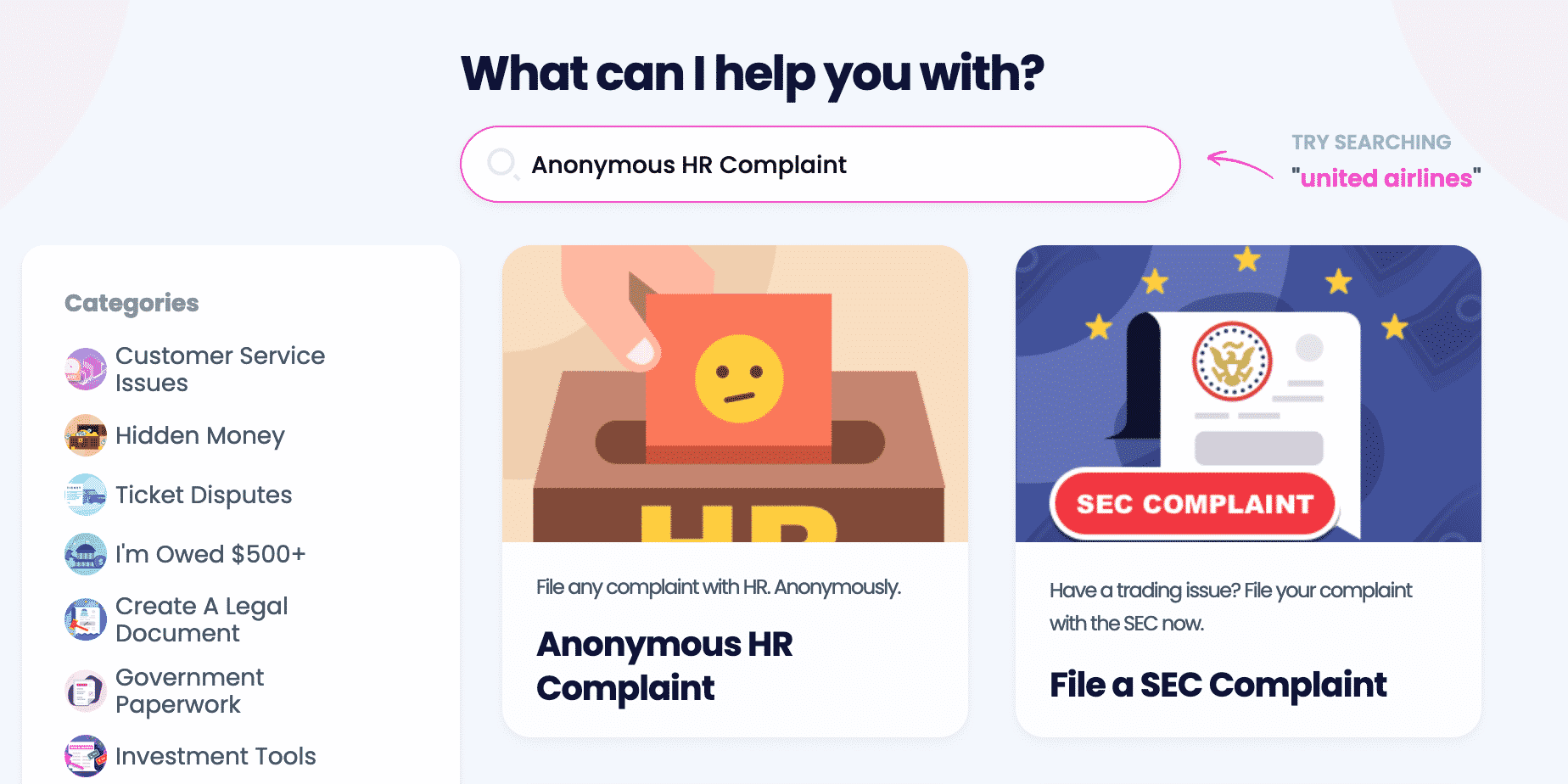 2. Enter the name of your employer and the HR department's mailing address.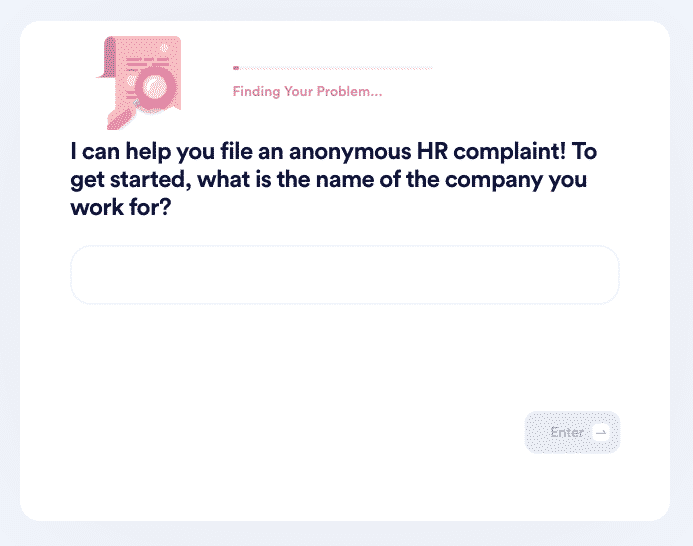 3. Describe the problems you are facing and explain how you want the problems addressed.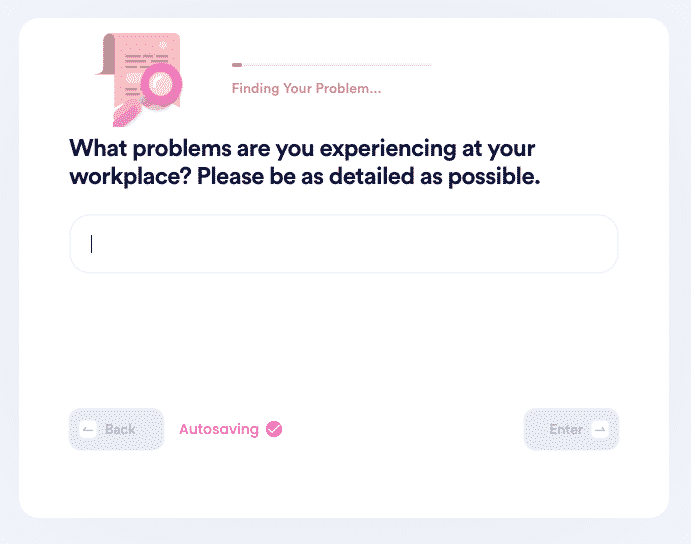 Your work is done! DoNotPay will compile the information you entered and send the complaint letter to your HR department.
Unleash the Power of DoNotPay
DoNotPay's services are not restricted to the workplace. Though originally created to fight parking tickets, now offers features that can help you in nearly any situation. If you find yourself in a bind, call on DoNotPay's robot lawyer for assistance with the following: