Employee Complaints Against Another Employee
Employees complain about their coworkers for a variety of reasons. Some may only want to vent about a harmless but annoying aspect of their coworker, while others may voice a major accusation against a colleague.
While all complaints should be taken seriously when they are first brought forward, the following warrant a formal complaint.
Harassment

— unwelcome behavior that is hostile, abusive, intimidating, or offensive

Discrimination

—

unfair treatment because of age, gender, sexual orientation, religion, nationality, etc. 

Theft

—

stealing another employee's belongings or company assets

Violence

—

threats, verbal abuse, and physical assaults

Bullying

—

harmful, targeted behavior that is mocking, spiteful, offensive, or intimidating
These complaints require swift action. In the section below we will show you how to handle these complaints, no matter your role within your company.
For Managers: How to Handle Employees Complaining About Other Employees
Managers are often the first people to field employee complaints. To do so effectively, they should keep these guidelines in mind.
| | |
| --- | --- |
| Do | Don't |
| Show genuine concern and give full attention | Jump to conclusions or take sides |
| Seek to understand and gather all the facts | Dismiss or make light of the complaint |
| Encourage them to put their complaint in writing | Threaten retribution for complaining |
| Ensure them that you will look into it | Assume the problem will go away |
By following these guidelines, managers can determine if they can handle the complaint themselves or if they need to escalate the issue to HR.
For HR: How to Handle Employee Complaints
Handling complaints is a critical responsibility for any HR department. To ascertain who's lying and who's telling the truth in an employee complaint oftentimes requires an investigation. Below are the key elements of an effective HR investigation.
Investigation Elements
Description

Collect information

Review documents related to the facts of the complaint, which may include timesheets, computer logs, security tapes, witness statements, etc. 

Gather information about the parties involved. Check if they have a history of misbehavior or any prior complaints.

Interview those involved

Talk to both the employee who complained and the accused. 

Speak to those who witnessed the alleged misbehavior.

It's important during this step to remain impartial.

Keep records

Document your investigation so other members of HR may review the facts of the case.

Keep the facts straight if one party tries to change their account of what happened.

Make a decision

Review the evidence and determine if the complaint is valid or baseless.

Reference company policy to help determine the appropriate course of action.
For Employees: How to Handle a Coworker Complaining About You
It's natural to get defensive when an employee complains about you. After all, your career and standing in the company may be under attack. But overacting won't serve you as you go about clearing your name. When interacting with HR, try to:
Remain calm.

Getting flustered, exhibiting defensive body language, and lashing out will damage your credibility.

Listen carefully

to the complaint brought against you to ascertain if the complaint is a false allegation, a misunderstanding, or valid.

Communicate your side of the story.

Stick to the facts and provide evidence—emails, time and dates, witness accounts—that clears you of any wrongdoing. Open communication shows your commitment to resolving this complaint as fast as possible.
Employees do make mistakes. If you are guilty of the complaint, don't lie to cover it up. That will only exacerbate the issue. Instead, accept any punishment and take the experience as a learning moment.
How to File an Anonymous HR Complaint With DoNotPay
DoNotPay's HR complaint product can help you file a complaint against another employee easily and anonymously. This tool gets rid of the hassle of drafting a complaint yourself and quells any fear of retribution. All you have to do is: 
1. Visit DoNotPay and search for the Anonymous HR Complaint tool.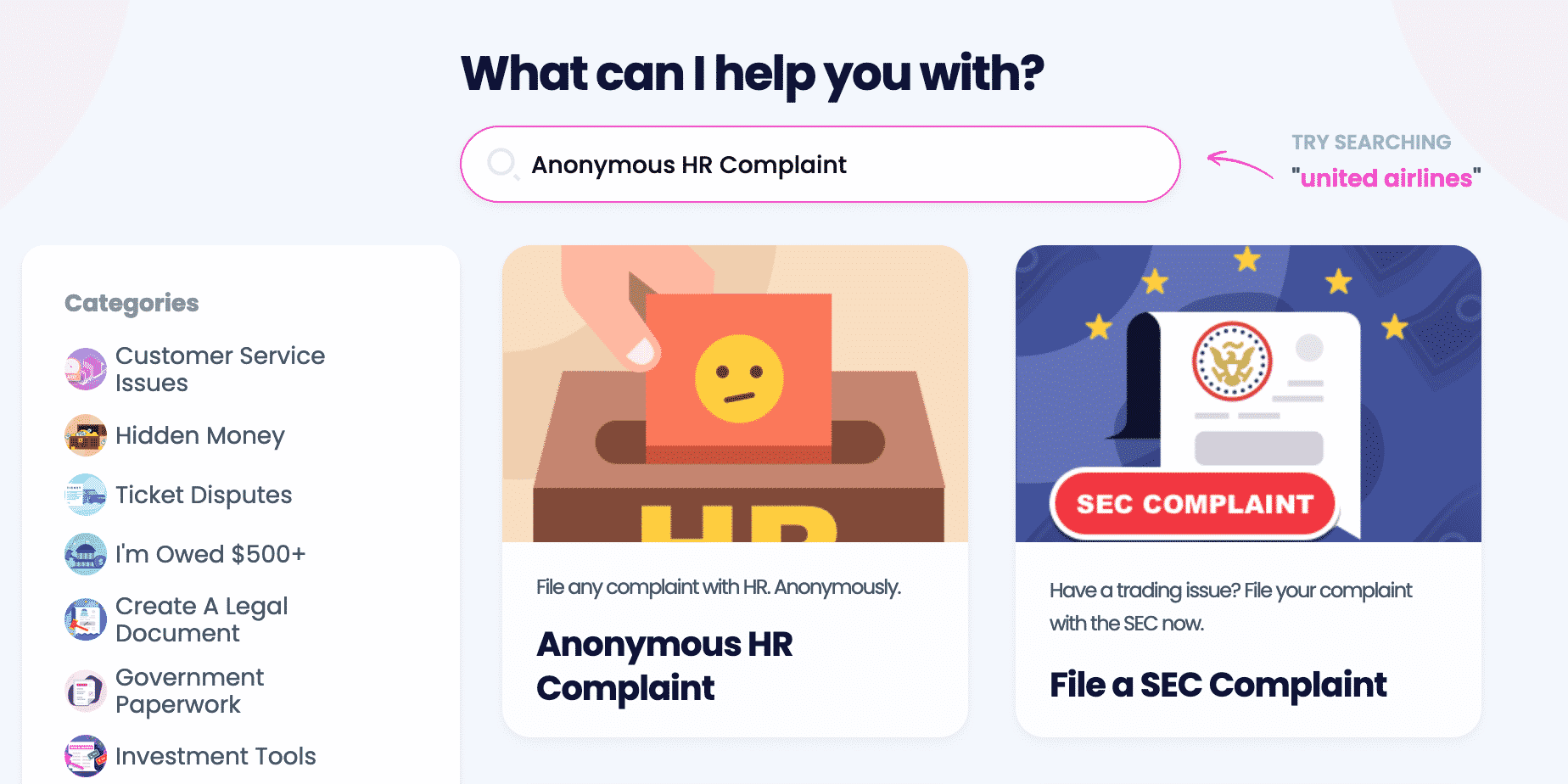 2. Enter your name of your employer and the HR department's mailing address.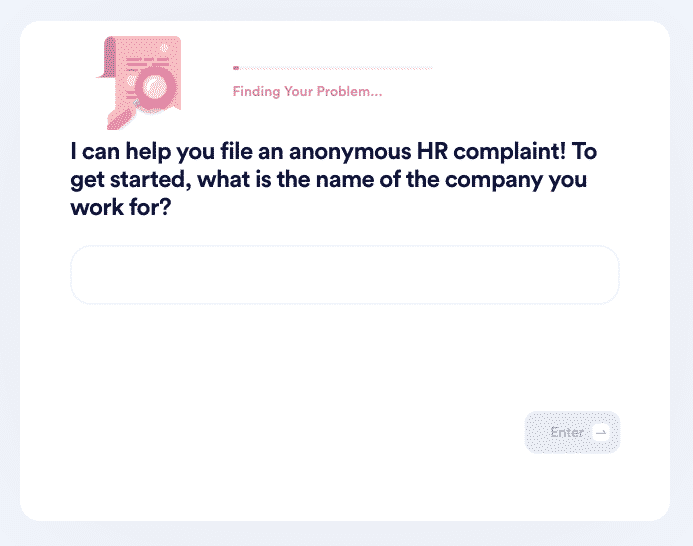 3. Write out the problems you're facing and how you want them to be solved.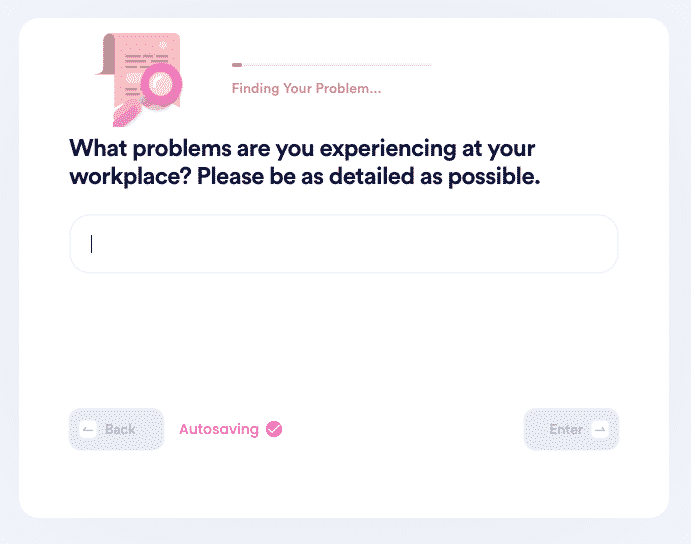 DoNotPay takes it from here! It will send your anonymous complaint to the HR department mailing address.
Let DoNotPay Work for You
Filing an anonymous HR complaint is only one of the many services that DoNotPay offers. DoNotPay can help you sue robo callers, avoid customer service, and cancel subscriptions. Unleash the power of the world's first robot lawyer and start using DoNotPay to accomplish the following: