El Paso, Texas, Jury Duty—Rules, Penalties, Payments
Being on jury duty can be a major inconvenience in your life. You'll have to prepare for it by postponing engagements and requesting time off. Still, you have to do it as jury duty is an integral part of the U.S. judicial system.
If you don't care about the justice system, it may motivate you to know that jury duty is obligatory—you'll receive punishment if you don't turn up.
In Texas, some elements of jury duty differ depending on the county or city you're in. The rules won't be the same for residents of, say, Harris and Montgomery Counties. In this article, we'll explain how El Paso, Texas, jury duty works.
We'll also show you how much you get paid for your service and how you can to obtain jury duty leave with ease.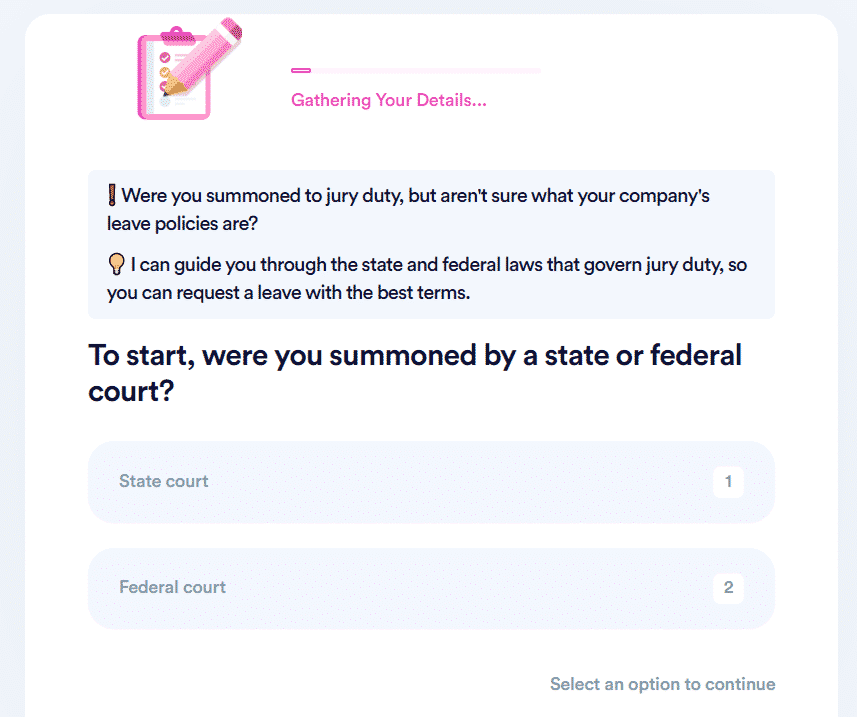 How Does El Paso, Texas, Jury Duty Work?
Every year, the bailiff in charge of jury selection in El Paso County creates a pool of potential jurors derived from:
Texas driver's license holders
Registered voters
ID card holders issued by the Department of Public Safety
Everyone must appear in court, although the law provides a list of valid exemptions for which citizens can request to be relieved of their civic duty. Check out the following table to see who's eligible for and who can be exempt from jury duty:
Eligibility Requirements
Reasons for Exemption

Be at least 18 years old
Have a U.S. citizenship
Reside in El Paso County
Be able to read and write in English
Have the ability to vote
Be of sound mind and good character
Have no felony, misdemeanor, or theft convictions

Be 70 years old or older
Be a member of the U.S. military on active duty
Work as an elected official
Be a student
Have a physical disability or mental impairment
Be a caregiver or have an unsupervised child under 12
Receive too many summonses
If you receive a summons, that doesn't necessarily mean you'll be on a jury. You need to go through a selection process to prove you're of sound mind and have no conflict of interest.
Overall, the whole jury duty consists of the following steps:
Show up in court adequately dressed on the date specified in the summons
Answer attorneys' questions
Appear every time the court is in session
Reach a verdict
What Happens if You Don't Show Up for Jury Duty in El Paso, Texas?
If you decide not to go to your jury duty, you can receive a $100–$1,000 fine, and if you file a false exemption claim, the fine goes from $100 to $500.
El Paso, Texas, Jury Duty Pay
Everyone receives pay for jury duty in Texas. In El Paso, the amount you receive depends on whether you go to a state or federal court for jury duty. Check out this table to see the difference between state and federal payments:
| Type of Court | Pay per Day |
| --- | --- |
| State courts | $6 |
| The U.S. District Court for the Western District of Texas | $50 ($60 if it lasts longer) |
DoNotPay Can Help You Obtain Jury Duty Leave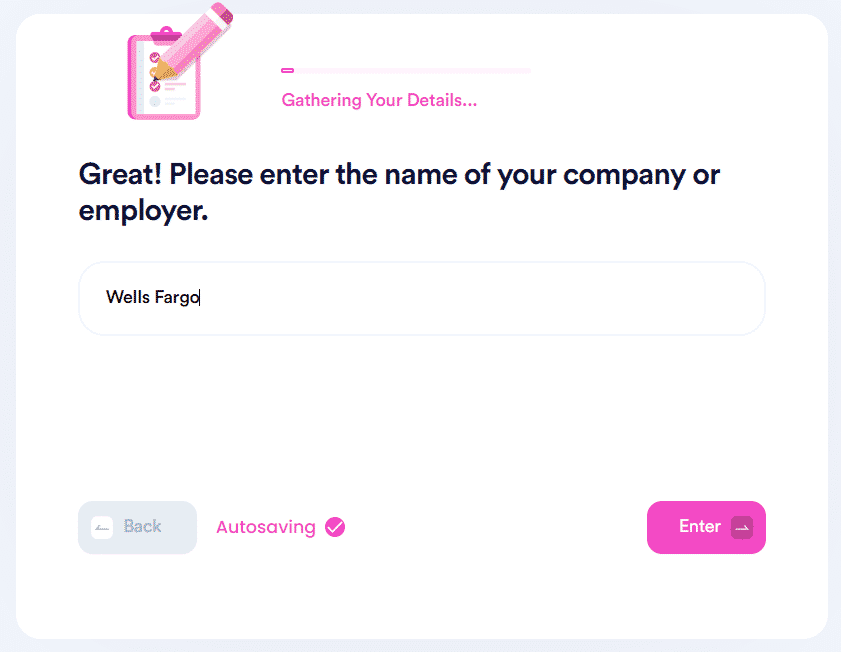 In El Paso, the employer has no right to punish you in any way for going on jury duty leave. If they demote or fire you, you can sue them. The judge may force them to reinstate you, cover attorney fees, and pay one to five years' worth of wages.
If you request jury duty leave, and your employer can verify your request is truthful, they have to accept it, regardless of how many times you've been summoned.
The easiest way to submit a request letter for a jury duty leave is via DoNotPay—our app will generate a professional letter based on the information you provide. You only need to:
Select the Request Jury Duty Leave product
Answer a few questions
Upload a photo of your jury summons
Choose From a Vast Variety of DoNotPay's Handy Services
DoNotPay boasts an enviable collection of various tools that help you cope with administrative matters more efficiently. Here is a small portion of the services we generously offer:
| We Can Help You File | We Can Create |
| --- | --- |
| Tourist visa applications | |
Be Safe Online With the Help of Our App
Keeping your details confident when using the internet is simpler with DoNotPay! Check out virtual credit cards our app can generate for you, and have fun with the free trials no one can charge you for! If you need a quick solution for phone authorization but don't want to use your actual phone number, we can create burner ones and keep your info private.
DoNotPay assists you in reporting defamation and stalking and harassment, prevents copyright violation, and helps you eliminate spammers and their annoying texts, emails, and robocalls.