Egypt Tourist Visa—An Extensive Guide
Egypt boasts some of the most popular tourist sites in the world—from the famous Pyramids in Giza to the Nile River and its surrounding wildlife. You should also not forget about the coral reefs and gorgeous beaches on the Red Sea.
If you are an adventurous spirit, a trip to this Northern African country will be a treat. Do you need to obtain an Egypt tourist visa to enjoy its wonders? Use DoNotPay to find out!
What Are the Egypt Tourist Visa Requirements?
All U.S. nationals must get a tourist visa to enter Egypt, and you can choose between single- and multiple-entry permits. To get the document, you will need the following:
Passport valid for at least six months
At least one blank page in the passport
e-Visa printout
Travel itinerary
Hotel booking and details about places you want to visit
Invitation letter for family visits
How To Obtain a Tourist Visa for Egypt
You can get a tourist visa for Egypt in one of the following ways:
On arrival
Via online application
What You Should Know About Getting an Egypt Tourist Visa on Arrival
U.S. citizens can get a tourist visa at any of the following airports in the country:
Cairo International Airport, Cairo
Hurghada International Airport, Hurghada
Luxor International Airport
Borg El Arab International Airport, Alexandria
Sharm El Sheikh International Airport
St. Catherine International Airport, St. Katherine
You should find a visa desk at the airport before moving on to the immigration office. Border officers will grant the entry permit and add a visa sticker to a blank page of your passport. You will have to pay $30 for a single-entry or $60 for a multiple-entry permit.
How To Apply for a Tourist Visa for Egypt Online
You can also apply for a tourist visa for Egypt before your trip. To do so, follow these steps:
Visit the official e-visa application page
Create an account
Confirm your account registration
Click on Apply Now
Choose the type of visa you want
Complete the application form
Pay the visa fee using a Visa or MasterCard
Check the email for visa approval
Download and print the e-visa from your account
Bring your printed e-visa to show it to the immigration officer at the port of entry.
Traveling to Egypt During the COVID-19 Pandemic
Due to the current extraordinary circumstances caused by the ongoing COVID-19 pandemic, requirements for entering Egypt are more demanding. Here is what you should know:
You will need to present a negative COVID-19 test taken not more than 96 hours before departure
You must bring a paper copy of the test result since digital copies are not accepted
Children under the age of six do not need to take a test
There is no curfew in Egypt at the moment
COVID-19 restrictions and measures are susceptible to change, so make sure to check for any updates before your trip.
Who Should You Contact for More Info Regarding Visas?
If you have any questions or problems with the visa application process, you should get in touch with the Egyptian embassy or Consulates in the U.S. Check out the table below for the contact details:
Institution
Address
Phone Number
Email Address
Embassy of the Arab Republic of Egypt in Washington, DC.

Embassy of the Arab Republic of Egypt

3521 International Court, NW, Washington, DC 20008

202-895-5400
202-895-5408

consulate@egyptembassy.net

Egyptian Consulate in New York

866 United Nations Plaza, Suite 586

New York, NY 10017

egyptnyc@gmail.com

Egyptian Consulate in Chicago

Suite 1150

180 N. Michigan Ave.

Chicago, IL 60601

312-332-7210
312-332-7214
312-332-7216
312-332-7217

consulateofegyptchicago@gmail.com

Egyptian Consulate in Los Angeles

6300 Wilshire Blvd., Suite # 1890

Los Angeles, CA 90048

egyconsulatela@egyconsulatela.com

Egyptian Consulate in Houston

5718 Westheimer St., Suite # 1350

Suite 2180 Houston, TX 77057

consulateofegypthouston@gmail.com
DoNotPay Is Your Source of Information for Tourist Visas
Do you want to get all the tourist visa info fast and without trouble? Turn to DoNotPay for help, and you won't have to go through the ordeal of the visa application process alone. You only need to complete these steps:
Choose the Tourist Visa Guide product
Tell us if you are a U.S. passport holder and where you plan to travel
Our app can send a:
Link to the online visa application
PDF guide with detailed instructions on how to apply for a tourist visa (if no direct link to the application is available)
DoNotPay will also let you know about all the necessary paperwork you need for a tourist visa. If the country you are about to visit doesn't require a visa, we will inform you what restrictions apply to the duration of your stay.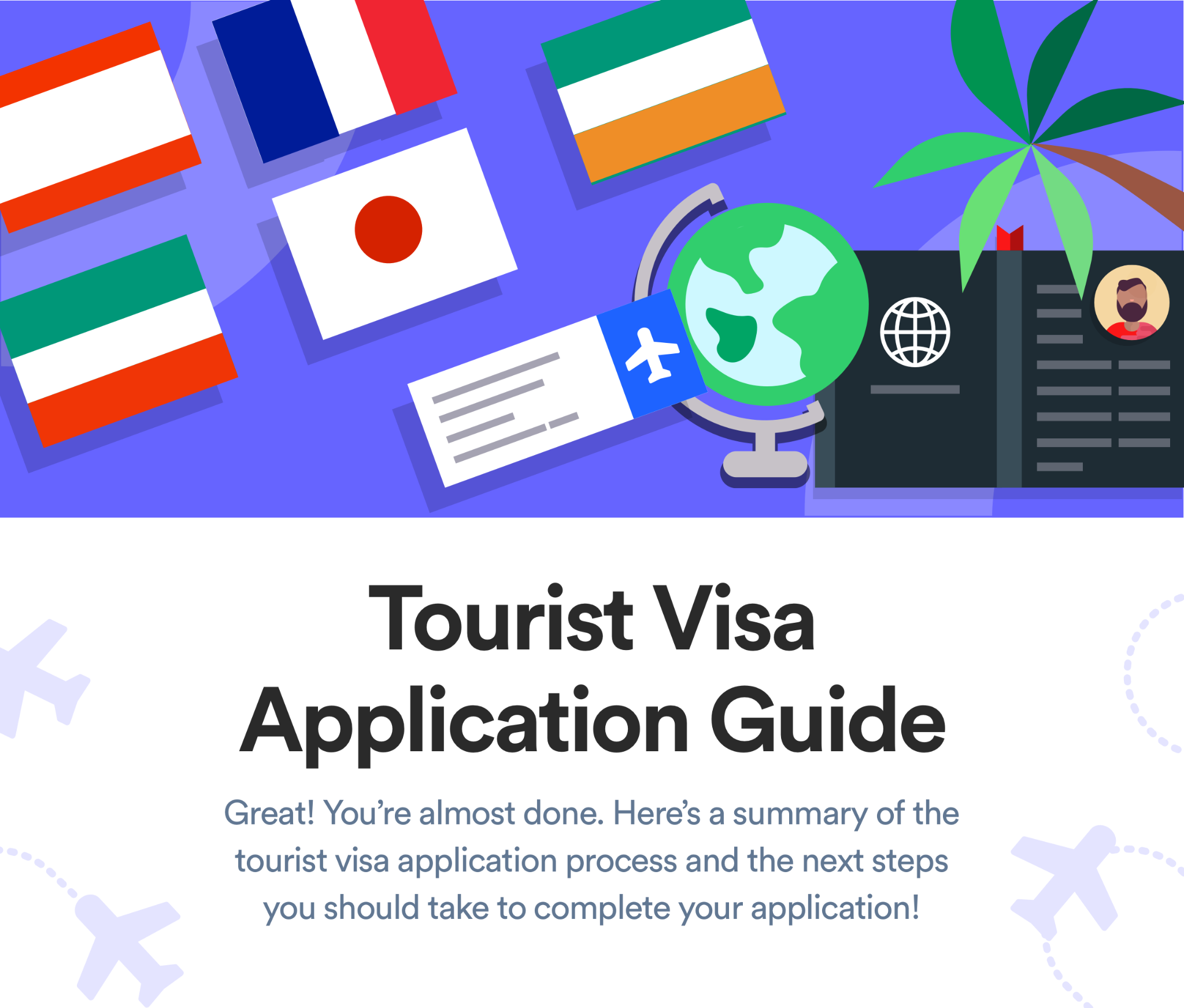 Other African Countries You Should Visit
While you are on the African continent, you should not miss a chance to explore the beauties of other countries. Whether you want to stay in the North or embark on safari adventures further South, you can count on DoNotPay for reliable info on travel requirements. Here are our detailed guides:
DoNotPay Offers Quick Solutions to Tedious Problems
Are you overwhelmed by your never-ending to-do list? We're happy to jump in with a perfect solution to deal with everyday tasks the easy way!
Once you subscribe to DoNotPay, you'll be able to schedule DMV appointments, lower your monthly bills, and contest parking tickets without breaking a sweat!
If you are looking for further assistance, our app will show you how to deal with the following tasks effortlessly:
Rely on DoNotPay's Legal Assistance Any Time!
If a company refuses to cooperate, use DoNotPay—the world's first robot lawyer—to sue it in small claims court! Getting the justice you deserve is only a few clicks away!
You can also use our app's various features to do the following: