How to Pay Your Eastpointe Water Bill the Secure Way
Paying your Eastpointe water bill should be easy. But navigating through the municipal site, finding your records, and managing the payment is tedious. Manually paying your bill each month can also be risky: a single late payment results in a 5% penalty, and your water can be shut off if you wait to pay. A combination of faulty water meters, late payments, and years of billing disputes even left one Macomb County property owner with a $49,000 water bill!
If you're worried about staying on top of your Eastpointe water bill payments, DoNotPay is here to help. We'll discuss different avenues for paying your water bills, some of the consequences of missed or delayed payments, and how you can completely automate the process for hands-off bill payment.
How Can I Pay My Recurring Eastpointe Water Bills on My Own?
Manually paying your water bill each month is tedious. You can miss the due date, accidentally skip a month until you receive the late notice, and even get a home visit from the city for failure to pay. If you want to handle the task each month, make a reminder on your phone or your calendar for pay, and try out these different methods:
How Do I Pay Online?
You can use the city's online bill pay portal to pay your water bill each month before the due date. Follow these steps:
Navigate to The Utility Billing Online Payment Service site: https://bsaonline.com/OnlinePayment/OnlinePaymentSearch/?PaymentApplicationType=10&uid=255
Search by your account number, name, or address
Select the pending bill
Pay the bill by entering your debit card number, checking account details, or another payment method. The online portal charges convenience fees for credit card payments and E-check payments.
How Do I Pay via Mail?
You can also pay by check each month. Follow these steps:
Fill out the check

with your details and the amount of the water bill.
Make the check payable to the City of Eastpoint, but include your specific water account number on the check. This will minimize the risk that your check will be allocated to someone else's water bill.
Mail the check to City of Eastpointe, 23200 Gratiot Ave., Eastpointe, MI 48021, Attn: Finance Department, by the due date.
How Do I Pay in Person?
There are options on how you can pay your Eastpointe water bill in person, such as:
visiting the Treasurer's Office
going to the First State Bank
dropping off your check in the after-hours drop box in City Hall
What Happens If I Miss a Bill Payment?
Missing a water bill payment can have drastic consequences. Eastpointe requires every water bill to be paid by the 21st of each month. The city must have received the payment by that date; even if your check is in the mail, it will be considered late.
If your payment is late, you'll be required to pay an additional 5% fee on your next water bill. Late payments can accrue and cost you an additional 1% in interest each month. City or county officials of the water and sewer department can even serve you a notice of service termination and turn off your water.
Once the payment is six months late, it is considered delinquent. Over time, the unpaid water bill can turn into a lien on your property.
How to Set Up Recurring Check Payments Using DoNotPay
If you want to set up recurring check payments but don't know where to start, DoNotPay has you covered in 6 easy steps:
1. Go to the Bill Pay product on DoNotPay.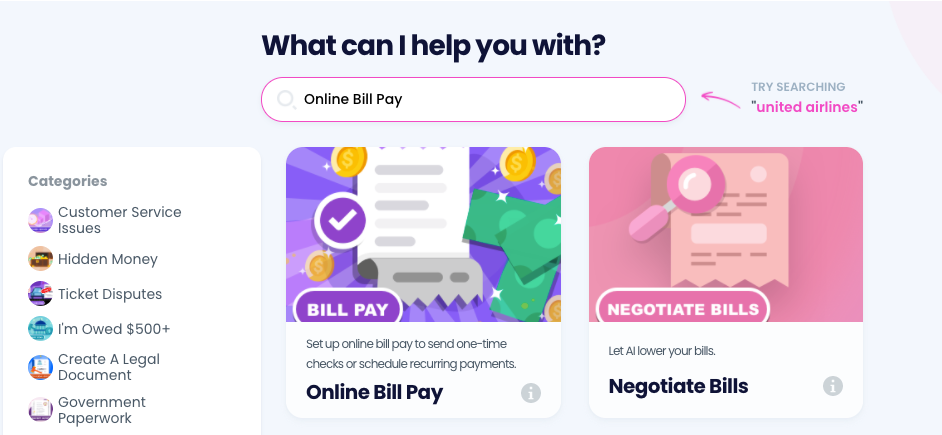 2. Connect a bank account if you haven't already.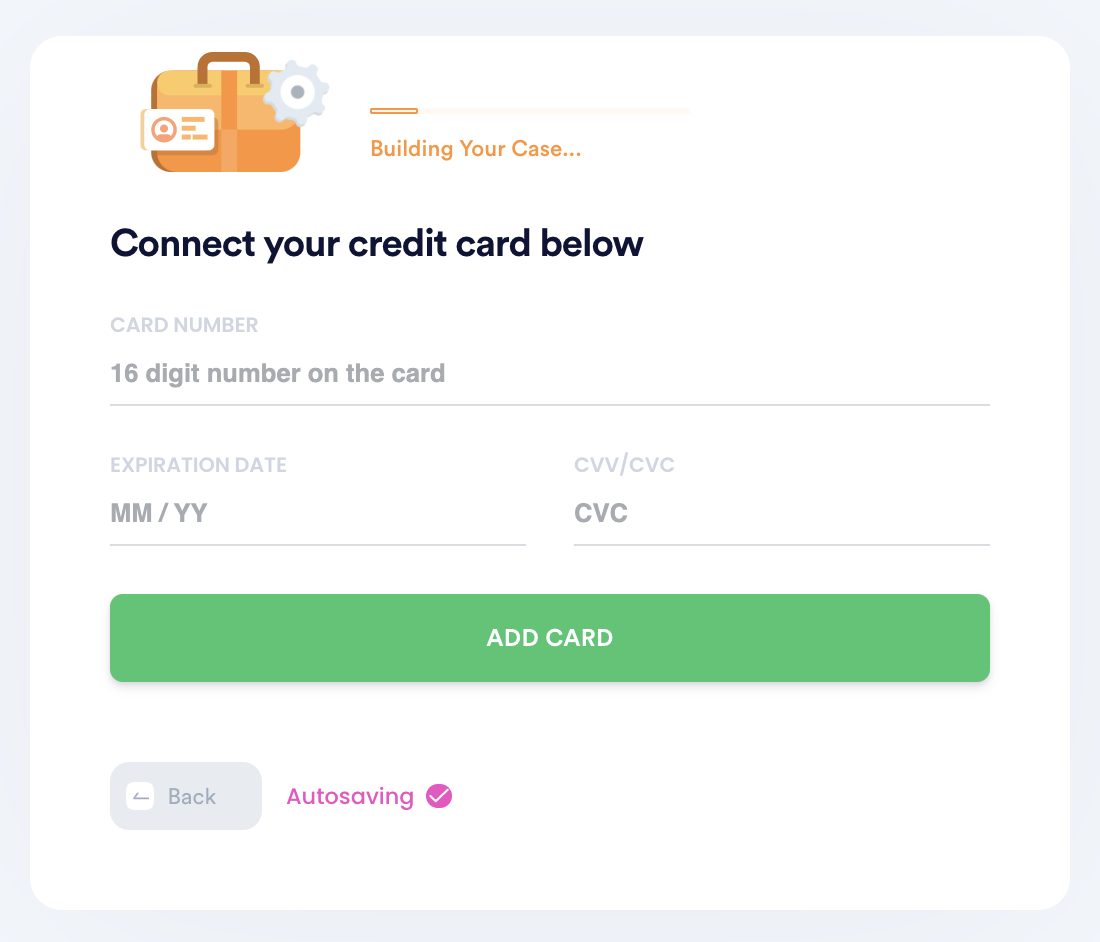 3. Schedule recurring or one-time payments by entering the person you want to address the check to, the payment amount, and their mailing address.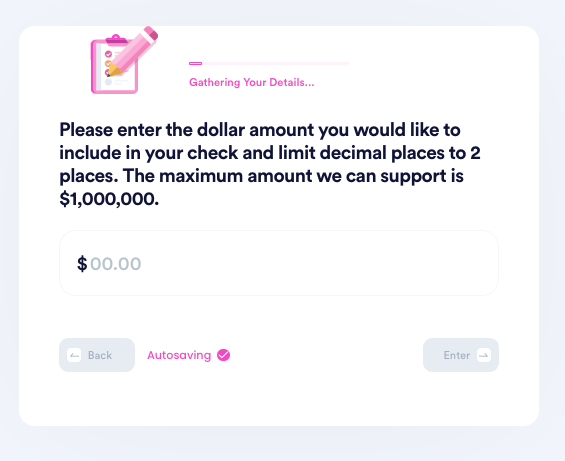 4. Customize the payment with a PDF attachment, image, and memo.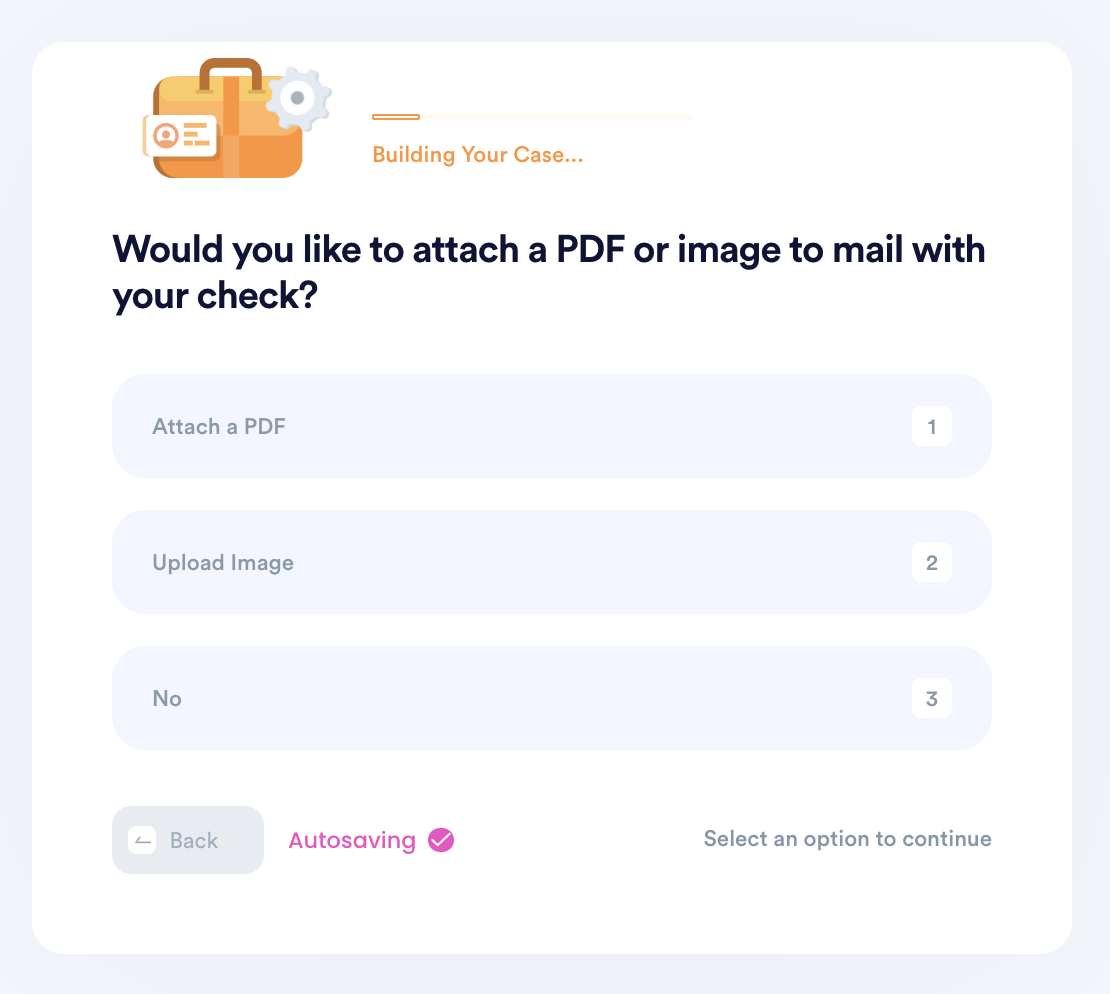 5. Enter your contact information, including email, address, and phone number.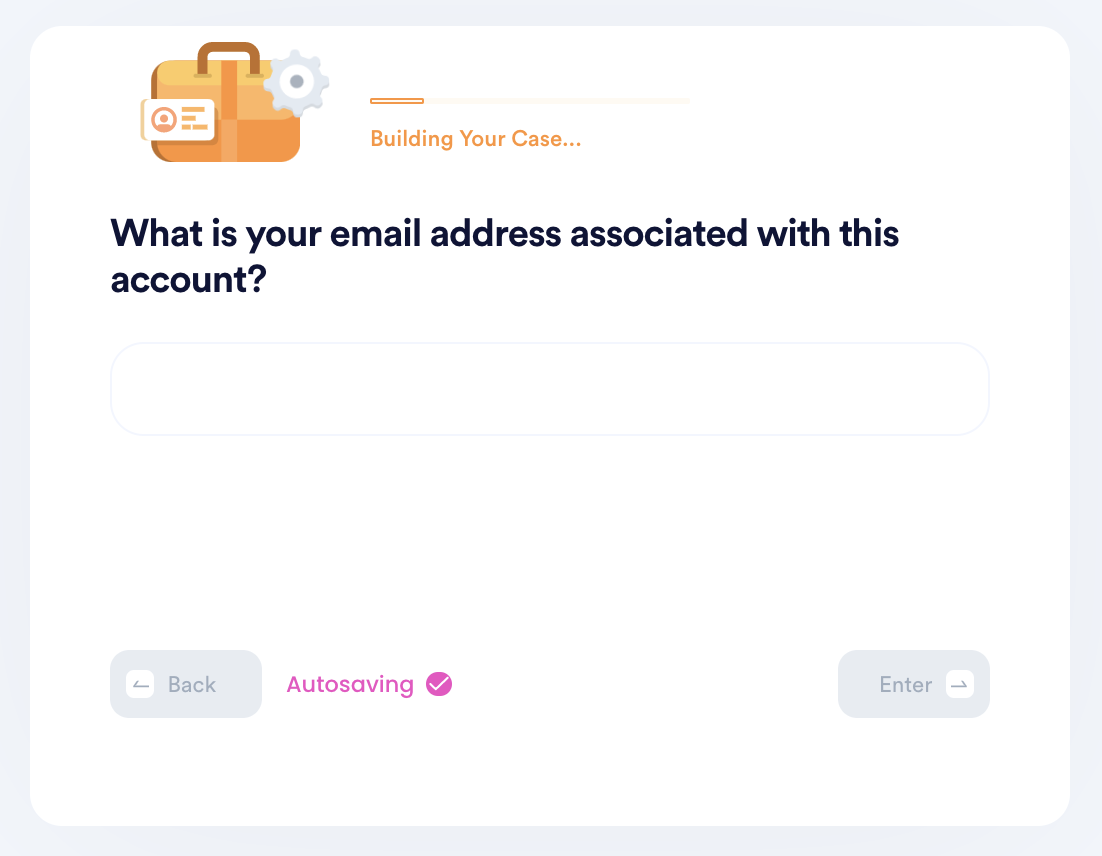 6. Submit your task! DoNotPay will mail the check on your behalf, and make sure it gets sent each recurring period if you set up recurring payments. You can always return to the product to delete or add new payments.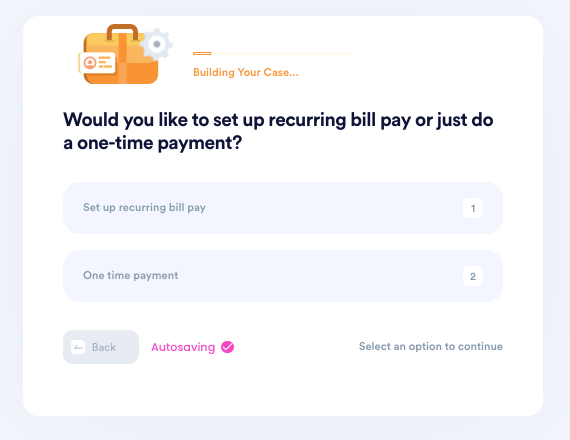 Why You Should Use DoNotPay to Manage Your Eastpointe Water Bills
Manually paying your water bill is tedious and, ultimately, it's risky to both your finances and your access to water. When you automate your with DoNotPay, you don't have to worry about missing the 21st of each month and accidentally incurring a late fee or having your water turned off. Even better, DoNotPay is:
| | |
| --- | --- |
| Fast | Once you set up your payment details, DoNotPay manages your water bill payment without taking any time out of your day. |
| Easy | Our dashboard is built for simplicity. |
| Successful | You don't have to worry about finding Eastpointe's bill pay portal, forgetting to stop by City Hall, or wondering if your payment will arrive on time. |
How Else Can DoNotPay Help?
At DoNotPay, we can help you manage all of your monthly bills so you know they're handled on time. Log into your dashboard and look for other companies that send you monthly or recurring bills, such as: