How to Track and Pay Your DWP Bills Online
The Los Angeles Department of Water & Power (LADWP) provides both power and water to the Greater Los Angeles Area residents. They are committed to working with customers to ensure that their utilities are affordable and work out payment plans or methods depending on their customer's unique and personal needs. They offer a "Going Green" option if you wish to help shrink your environmental imprint.
If you believe your is too high or need to cancel services, then DoNotPay is here to help. We are the easiest way to ensure that you are getting the best rates for your utilities. We also want to save you the headache of endless emails and phone calls to make your utility rates right for you. Let us do all of the hard work while you enjoy saving the money you are entitled to.
Aside from DWP, you may also set up automatic payments on the following utility services:
National Fuel

Washington Gas

Dominion

Pay By Plate MA
How Do I Pay My Recurring DWP Bills?
There are several ways you can manage your each month. You are free to choose whichever option is the most convenient for you. Logging into your account to pay your bill on time helps you maintain good standing with DWP. Your other options include the following:
| | |
| --- | --- |
| Pay by Phone | You can pay by phone by simply calling DWP on 1 - (877) - 697 - 2939 and make a payment on the bills you owe. |
| Pay by Mail | You can pay your bill by writing a check and mailing it to LADWP PO Box 30808 to cover your payments. |
| In-Person Payment | Currently, DWP is not accepting payments in-person as they are trying to limit person-to-person contact due to the COVID-19 pandemic. There are mailboxes for stubs outside where you can deposit them. |
What Happens if I Miss a Bill Payment?
If you think you will be delinquent on payments, please reach out to LADWP ahead of time so they can make arrangements to help you come up with a payment plan before they have to discontinue any water or power services to your home. They help you reach a payment plan that fits your budget and meets your needs. Give them a call on 1 (800) - 342 - 3397 during business hours for assistance. Their offices are open every Monday to Friday from 9:00 am to 4:00 pm.
How Do I Lower My DWP Bills?
is here to help ensure that you are only paying what you owe for your bills. If you believe that there are problems with what you are paying for, DoNotPay is here to help. Take the following steps to provide your payment information to DoNotPay, and we will take care of the rest:
Log in via the web browser.
Tell us what DWP bills you are struggling with paying.
Explain why you need help with these bills (low income, disability, etc.).
Leave the required information (i.e., full name, email, phone number. etc.).
DoNotPay will analyze your information and help you save money anywhere you can. It could take up to 48 hours to process your request, and then we will send you further information on how to lower your payments.
How Do I Lower/Cancel My DWP Bills on My Own?
If you want to cancel your DWP utility bills on your own, it will likely be a hassle and require you to spend time on the phone during business hours and answer many questions to do it. You will need to call the customer service hotline between 9 am and 4-5 pm (depending on the location) Monday through Friday to speak with customer service. You can reach the DWP utility department at 1 - (800) - 342 - 3397 during our business hours to get assistance.
How Can I Keep Track of My Automatic Payments?
DoNotPay can help you track your monthly expenses and payments through our app, which is free to our users. Our app will help you know what you are paying each month for your bills. To access our app and keep track of your monthly payments, all you have to do is follow these 6 simple steps:
1. Go to the Bill Pay product on DoNotPay.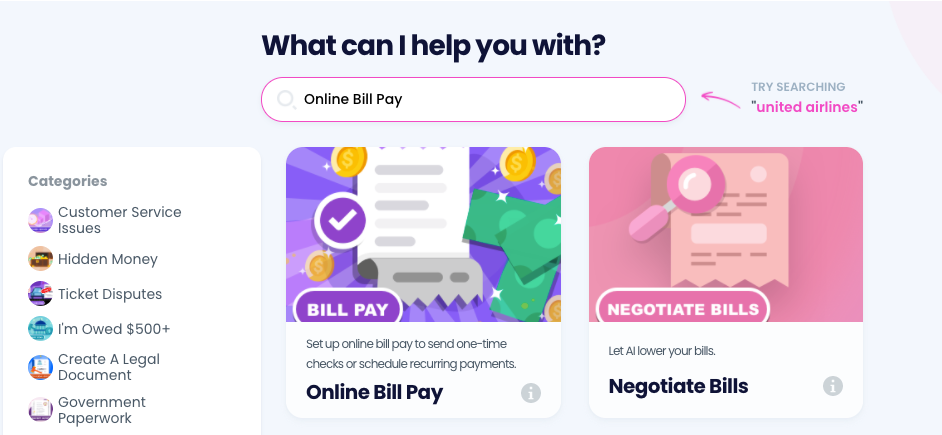 2. Connect a bank account if you haven't already.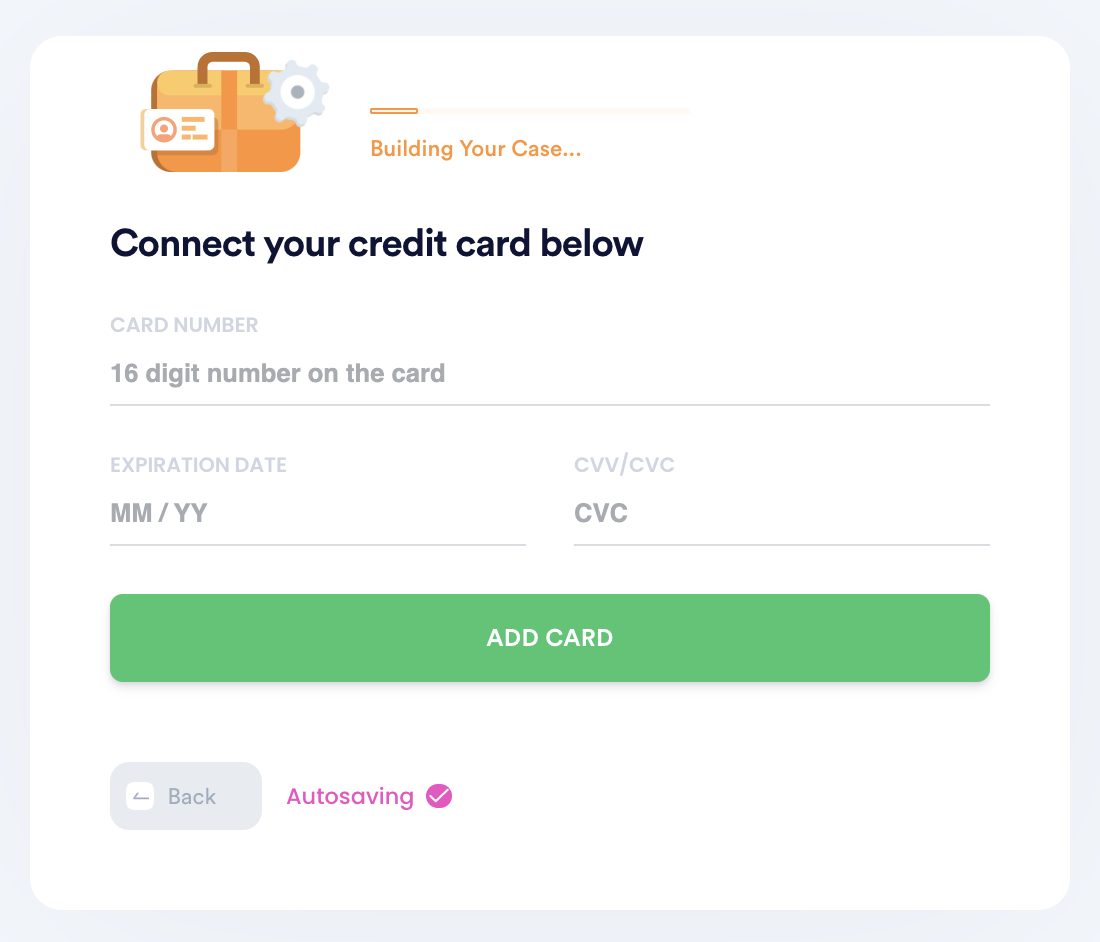 3. Schedule recurring or one-time payments by entering the person you want to address the check to, the payment amount, and their mailing address.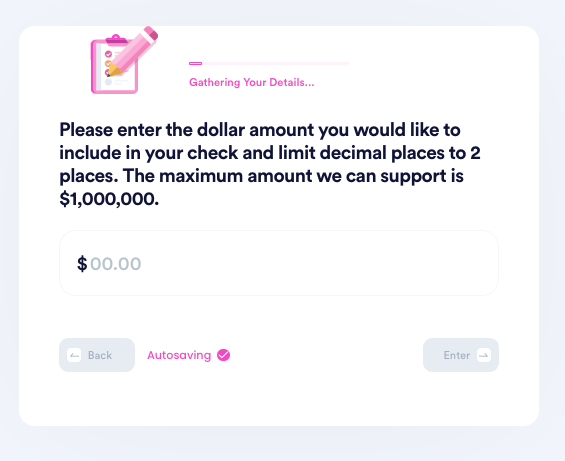 4. Customize the payment with a PDF attachment, image, and memo.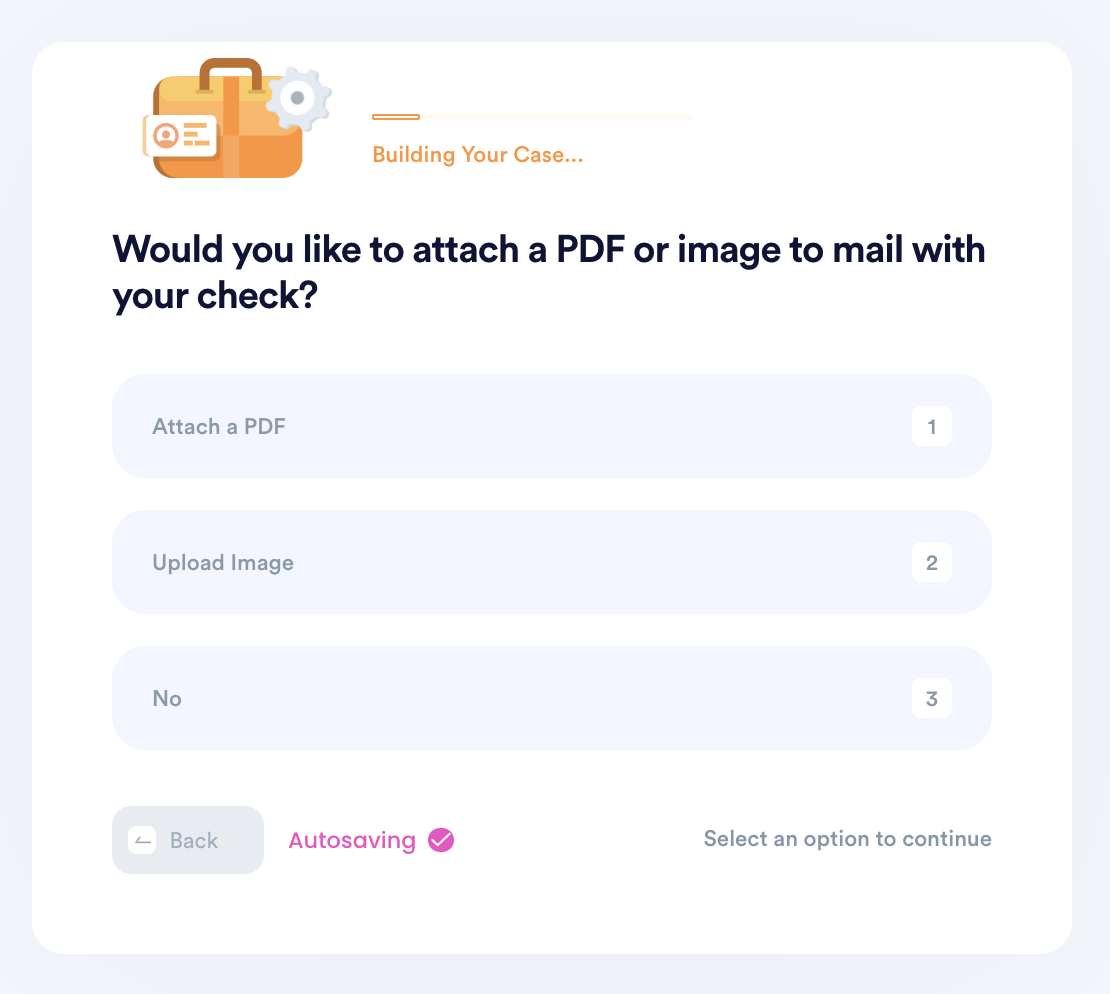 5. Enter your contact information, including email, address, and phone number.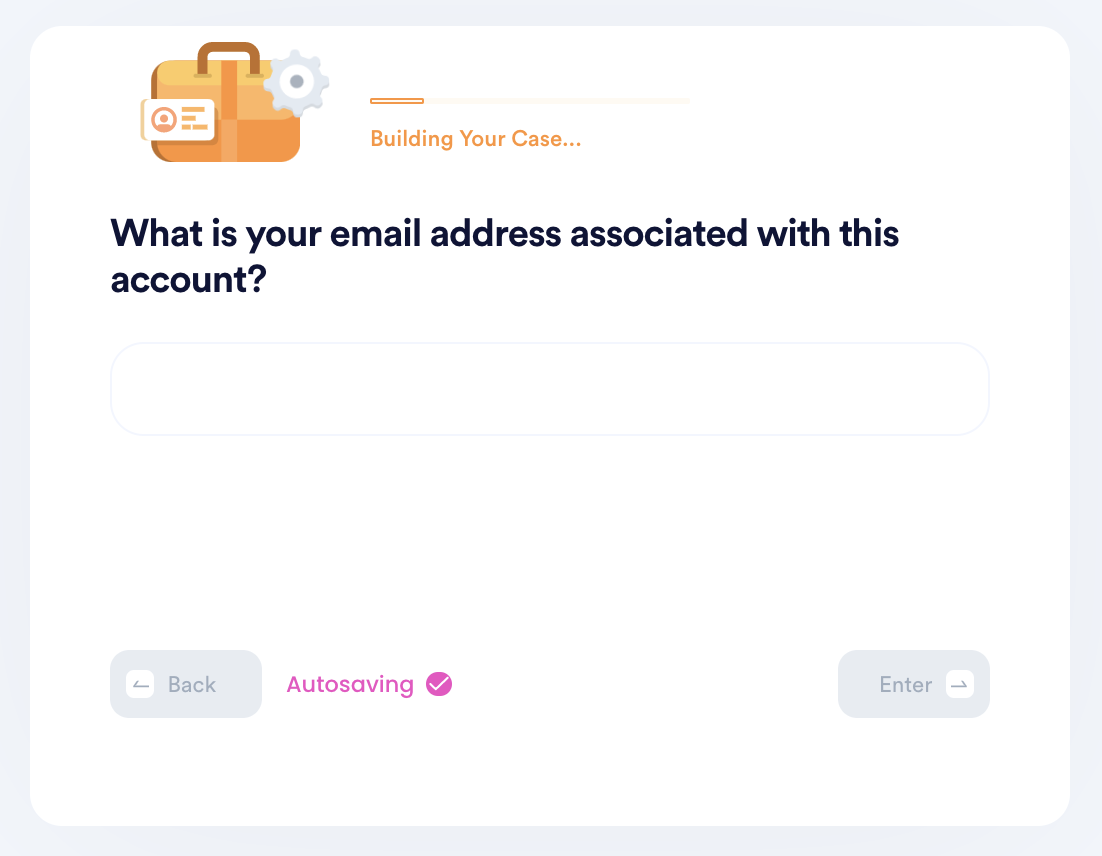 6. Submit your task! DoNotPay will mail the check on your behalf, and make sure it gets sent each recurring period if you set up recurring payments. You can always return to the product to delete or add new payments.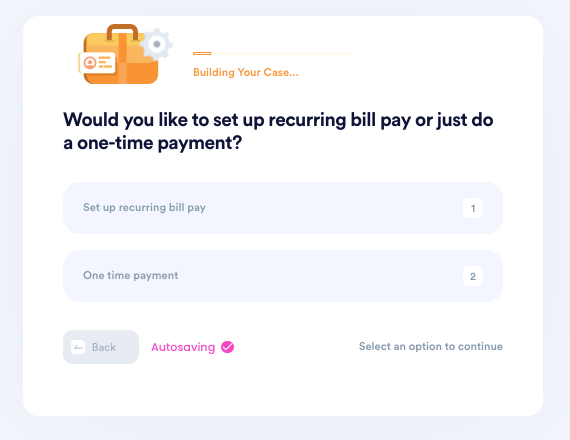 Using this tool will help you understand how much you are spending each month. Doing so will help you know how much money you have spent and how much you have left to live for the rest of the month while still paying off your bills and staying on budget. DoNotPay offers this free tool to allow our customers to take care of their finances.
What Else Can DoNotPay Do for Me?
DoNotPay can help you with a lot of your expenses, including reducing payments or canceling unneeded services. We can also help you with other costs that you want to control, such as:
Payday loans
Banking fees
Credit card payments
Other utilities
If you have any other financial needs, we help you meet those needs and save you money whenever possible.