Easily Pay Your Dominion Bill Online In 6 Steps
Every month that stack of bills piles up. And every month, you spend two hours going through all your accounts, writing those checks, logging onto websites, and calling your utility companies. There is a better way. The bill pay portion of the DoNotPay App makes it easy to pay all your regular bills, including bills from Dominion.
This article explores how to use the DoNotPay App to manage your Dominion bill payment.
We'll also cover:
Dominion Bill Pay options and ways to pay Dominion by yourself.
Dominion's reputation for shoddy customer service.
Reasons why people prefer to pay utility bills using the DoNotPay App.
All the other accounts you can pay with DoNotPay.
If you're worried that Dominion is about to shut off your power, you're in a hurry to pay that bill. Let's not waste any more time.
Dominion Bill Pay With the DoNotPay App
It's so easy and efficient to control your Dominion bill pay with the DoNotPay App. Just follow these simple steps:
1. Go to the Bill Pay product on DoNotPay.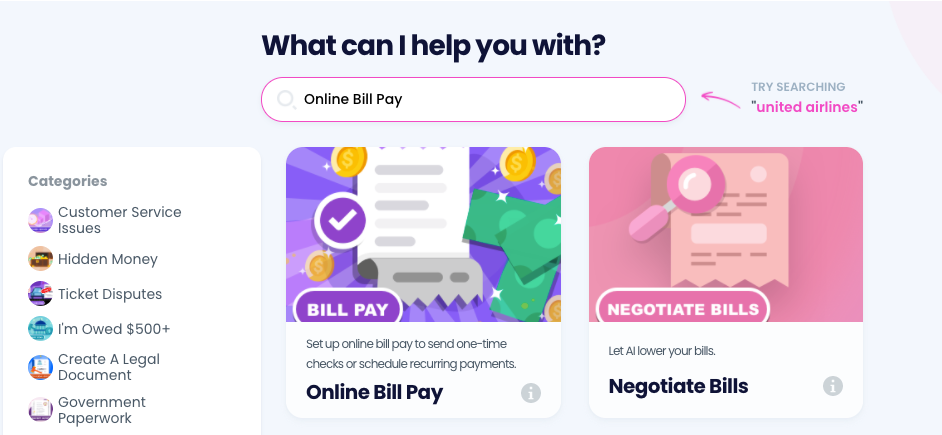 2. Connect a bank account if you haven't already.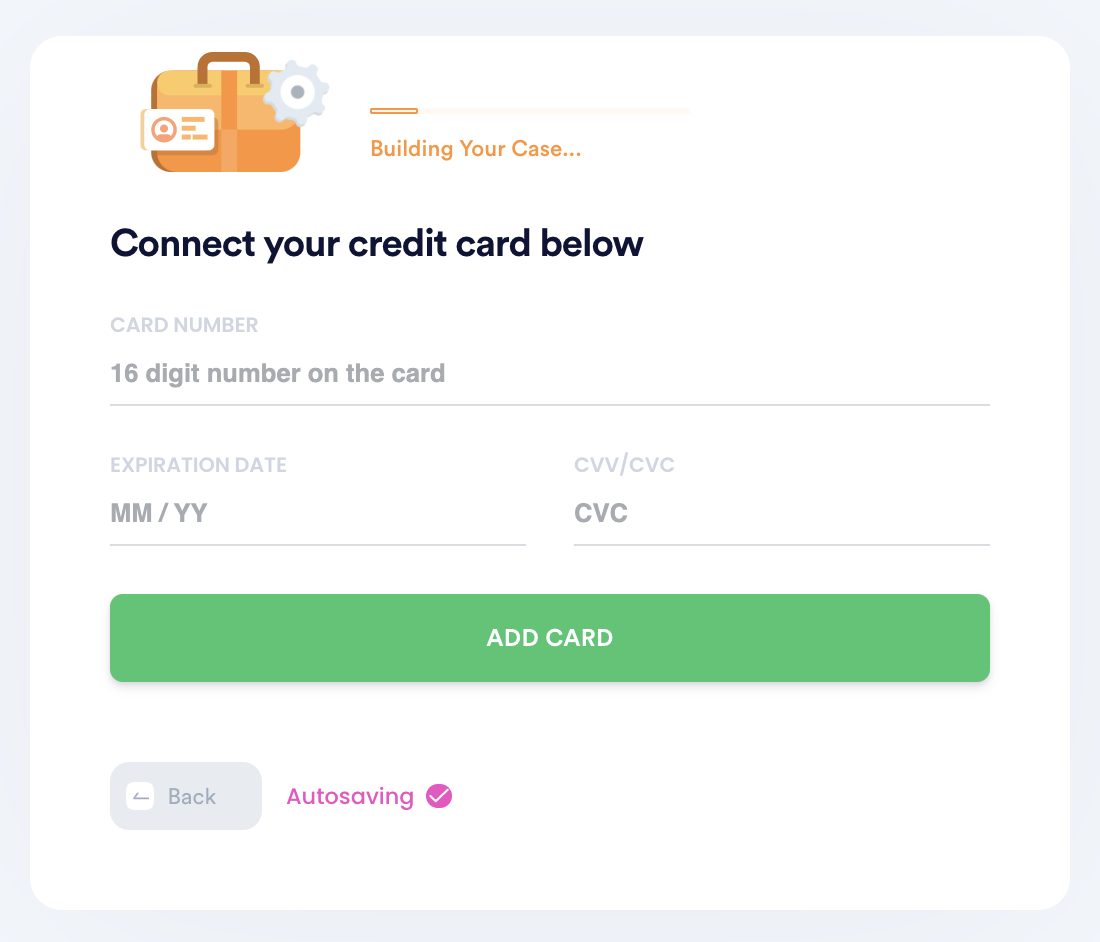 3. Schedule recurring or one-time payments by entering the person you want to address the check to, the payment amount, and their mailing address.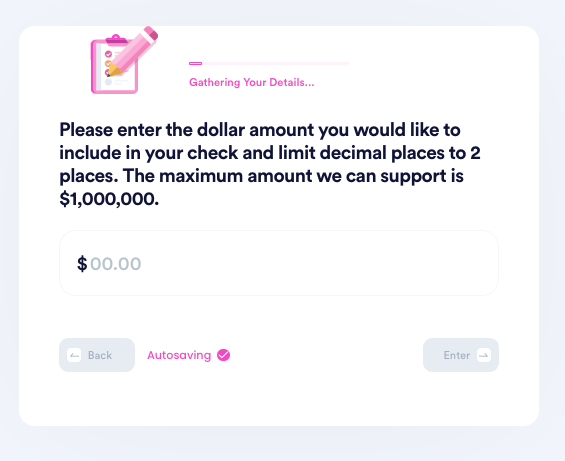 4. Customize the payment with a PDF attachment, image, and memo.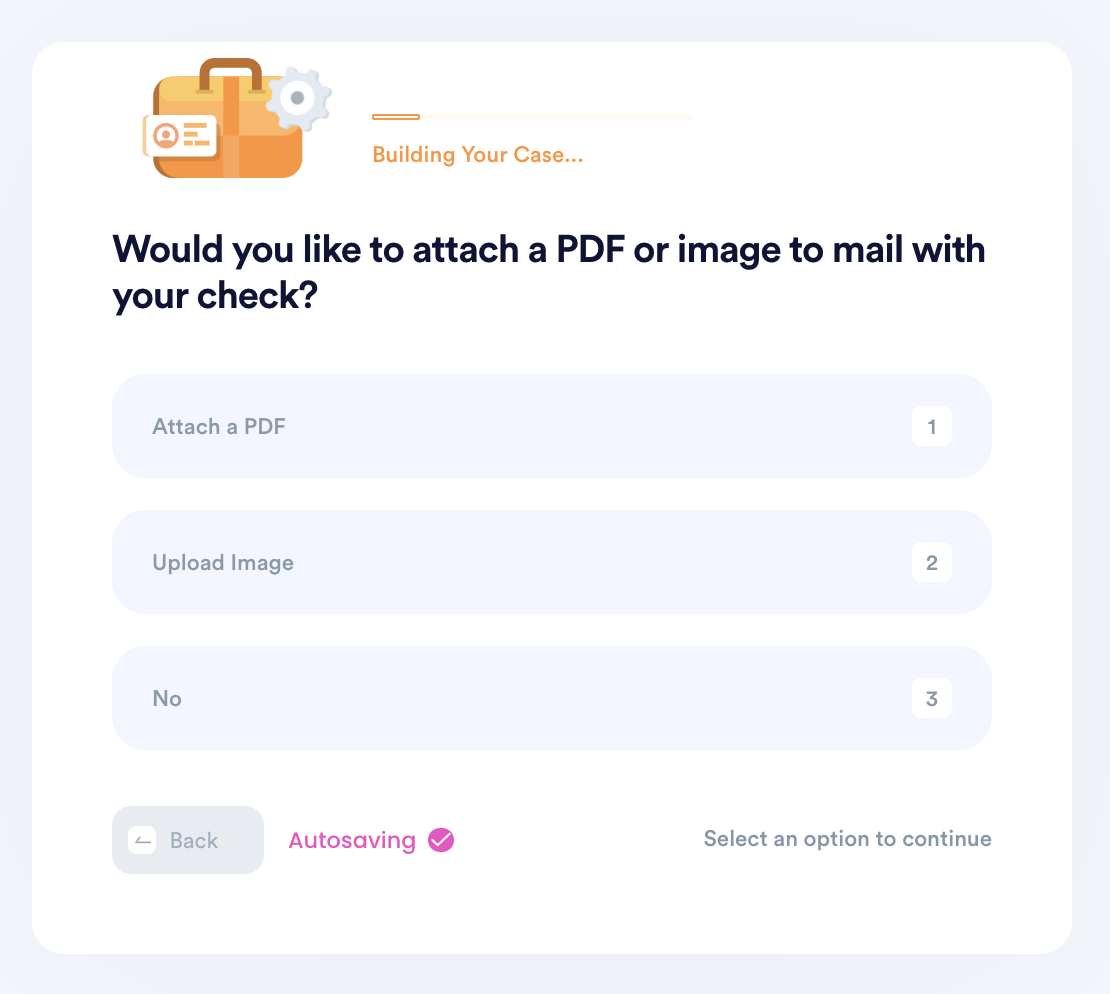 5. Enter your contact information, including email, address, and phone number.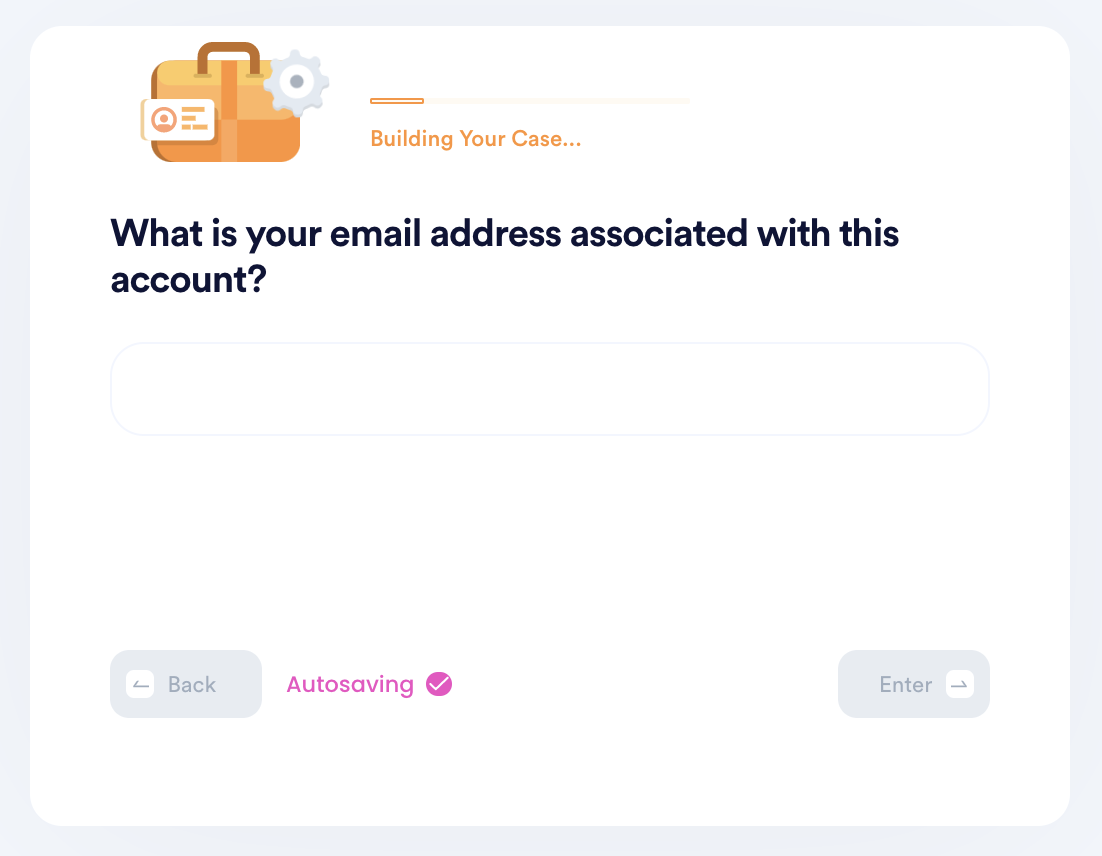 6. Submit your task! DoNotPay will mail the check on your behalf, and make sure it gets sent each recurring period if you set up recurring payments. You can always return to the product to delete or add new payments.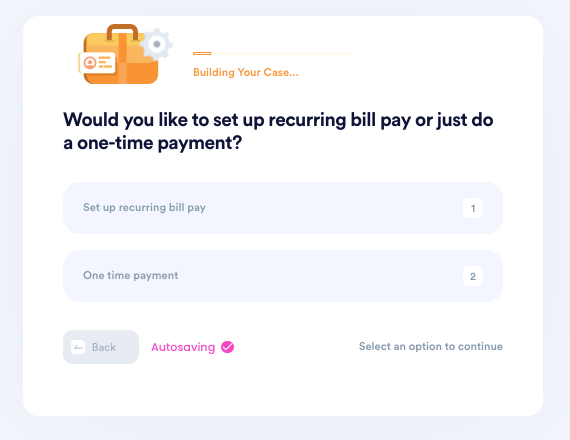 See how easy that is? The DoNotPay App takes all the hassle out of your monthly bills. You can pay all of your usual bills with the DoNotPay App. Pay National Fuel, Mediacom, Washington Gas — even your medical bills and life insurance premiums.
There are a few other ways to manage your Dominion bill pay. Let's talk about those.
Dominion Bill Pay Methods
Since Dominion Energy is a large company in many states, customers get confused about where to send their payments. You can use their online portal to select your state and pay that way.
Dominion Bill Pay: Online
Here's how to do it:
Visit the Dominion Energy website.
On the top navigation, click "Billing."
Select your state.
Click "Pay My Bill."
Register for an account. You'll need the account information, service address, and a payment method handy.
Fill in all that information.
Enter your payment amount and the payment date.
Submit it.
Now, keep a close eye on your bank account for the deduction. It should only take a few business days, but you want to know your payment processes. Otherwise, you'll be on the hook to pay a late fee. Dominion suggests that you email their customer service department at customercare@dominionenergy.com to follow up.
You Can Pay Dominion Energy by Snail Mail, Too
Do people still pay their bills the old-fashioned way? Yes, some prefer this method, because it's what you've been doing your whole life. It's not the easiest way, nor the fastest. And there's always a chance your payment will get lost in the mail.
To pay your Dominion bill by mail:
Grab the invoice and your checkbook.
Write the check.
Put your account number in the memo section on the check.
Put it all in an envelope, and address the envelope.
Place a postage stamp on it.
Drop it in the mail.
Now you must wait. Depending on the day of the week, weather conditions, and holidays, it can take up to ten days for Dominion to receive your check. Then it will be a few more days to process the payment. Don't forget that you mailed that check, or you might overdraft your bank account.
Dominion Energy's Reputation With the Better Business Bureau (BBB)
Dominion Energy serves residential and commercial accounts in 14 states. So this company's pricing, rates, and performance vary a lot from one state to the next.
Overall, Dominion seems like one of the better energy companies when it comes to customer service. Their complaints revolve around service connection and disconnection, unwanted late fees, and funky billing issues. You can avoid most of those using the DoNotPay App.
The bill pay portion of the DoNotPay App helps people stay on top of their bills. 
Who Can Benefit From Using DoNotPay to Pay Dominion Bills?
Anyone who wants to pay all their bills on time every month without worrying about sharing their personal information can benefit from the DoNotPay App.
It's perfect for:
Small business owners.
Senior citizens, or anyone living on a fixed budget.
Estate attorneys, administrators, and executors who maintain meticulous records.
Anyone who wants to skip the time and headaches of dealing with a pile of utility bills every month.
Imagine if you didn't have to open bills, write checks, or contact customer service departments every month. You'd save hours of bookwork, not to mention postage. But we think the efficacy of DoNotPay boils down to three things:
| | |
| --- | --- |
| It's Fast. | A few clicks of your mouse and your bill tracking days are behind you. |
| It's Easy. | Not only is the process easy, but once you set up a bill to be paid, you can schedule recurring payments. |
| It's Successful. | DoNotPay has a proven record of successfully streamlining and automating a wide variety of tasks, and the list continues to grow. |
Remember, you can use the bill pay portion of DoNotPay for all of your monthly bills. 
What Else Can You Pay With the App?
You can pay all of your usual monthly bills using DoNotPay.
Try it for:
Those are just a few of the most popular utilities people pay with the app. You can pay your life insurance premiums, medical bills, and phone bills, too. Join us today!