Answered—Do You Get Paid for Jury Duty in Texas?
Jury trials are the essential part of the U.S. legal system, and as a prospective juror, you are obligated to report for duty if you're summoned and don't want to be penalized. When you receive the summons and questionnaire, you need to prepare for your jury service and inform your employer that you need time off—this is why jury duty is a nuisance for many. Another downside of jury duty is that most employers don't pay their employees during their service, so you naturally pose the question: "Do you get paid for jury duty in Texas?" DoNotPay will answer this question for you and also tell you how to:
Notify your employer of your absence
Create a leave request letter by
Texas Jury Duty Law
To be considered a prospective juror, you must meet the Texas jury duty qualifications—you have to be:
A resident of Texas and the summoning county
Citizen of the U.S.
At least 18 years old
Qualified to vote (under the Constitution and voting laws)
Able to read and write in English
Of sound mind and good moral character
You will not qualify if you:
Have served as a juror for six days during the preceding three months in the summoning county or during the preceding six months in the district court
Have been convicted of a felony or misdemeanor
How Much Does Jury Duty Pay in Texas?
The answer of how much you'll be paid for jury duty in Texas depends on your county and the length of the trial. Check out the following table to see the usual compensation for jury duty in TX:
| Who | Compensation |
| --- | --- |
| Prospective jurors on their first day | $6 |
| Jurors who are selected to be on a jury | $28 a day |
| Petit jurors in federal courts | $50 a day |
| Petit federal jurors after ten days of service | $60 per day |
The court will also pay for your travel expenses that will be reimbursed at the current federal government mileage rate.
You should receive your compensation within 30 days of service.
Is Your Employer Obligated To Pay You During Your Service?
Even though jury duty leaves are protected under the Texas Civil Practices and Remedies Code, your employer isn't required by law to pay you for the time off. What this law mandates is that your employer cannot fire, demote, or penalize you in any way for serving on a jury, no matter how many times you're called.
If you are an exempt employee, and you worked any part of the week during your jury duty, your employer might be obligated to pay you your full weekly salary, though. Sometimes employers will decide to pay their employees for jury duty, and some of them will require you to turn down the compensation you got from the government. They are entitled to do so if they are paying you for your time off.
Draft a Formal Jury Duty Leave Letter in a Few Minutes With DoNotPay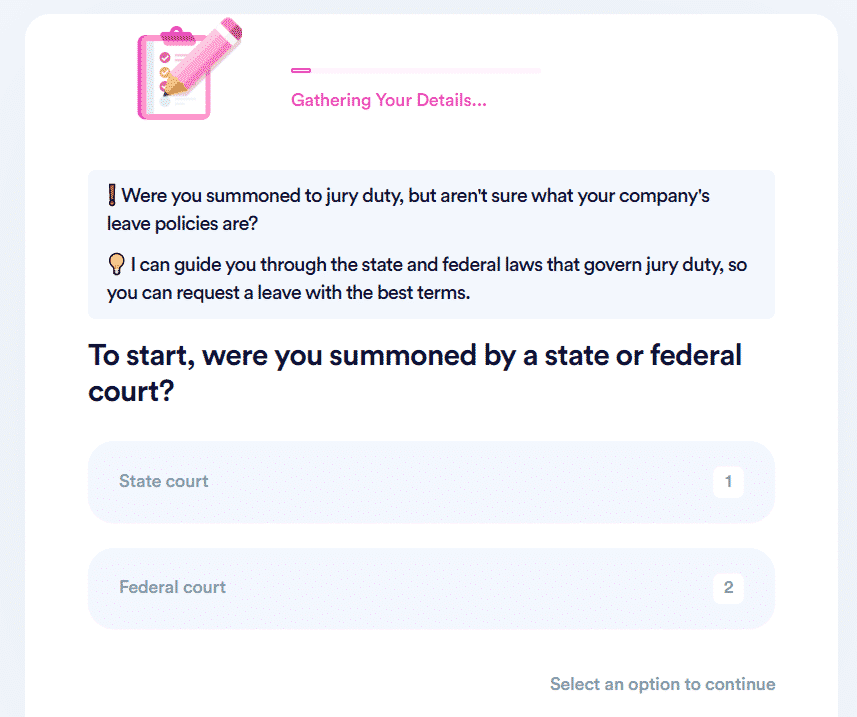 To get time off for jury duty, you'll need to tell your employer in advance about being summoned. If you don't want to tell them in person, you can write a leave request letter using DoNotPay.
Create your letter following these steps after you :
Select the Request Jury Duty Leave tool
Provide required information about:

Summoning court
Summoning state
Your company
Dates you're expected to serve

Add a picture of your summons
This isn't all we can do—DoNotPay has answers to the following questions: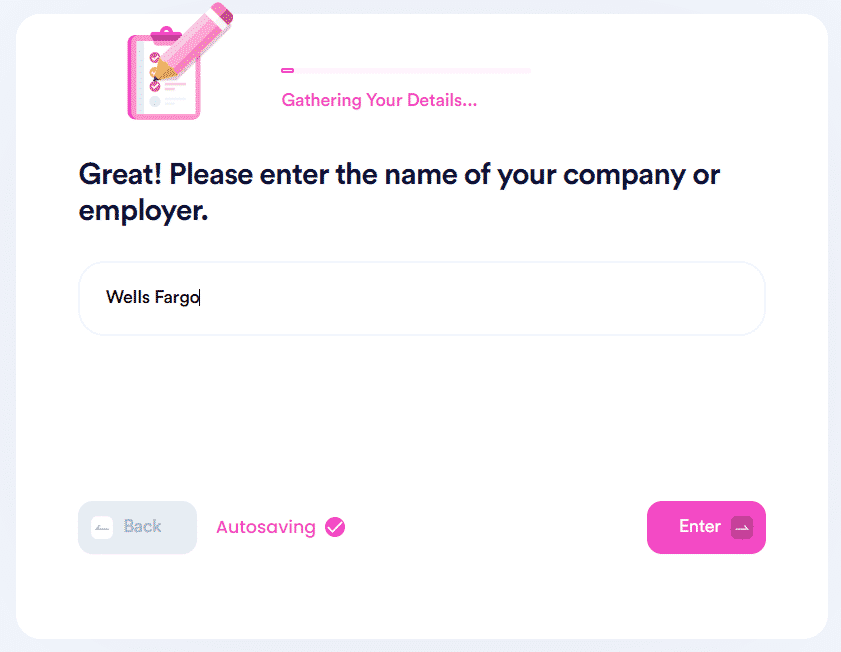 Get the Best Solutions for Everyday Tasks With Our App
DoNotPay has come up with multiple handy products whose purpose is to make your life simpler and more enjoyable! Don't hesitate to check out the features that will help you:
Complaints and Appeal Letters Have Never Been Easier To Draft With DoNotPay
Dissatisfied with a delivery? Use DoNotPay to file an item return request and get a refund from the merchant if the product didn't meet your expectations! We can also help you apply for a late delivery refund or help you claim your warranty or insurance if the product you purchased gets damaged or breaks down. Our multi-functional app also allows you to appeal potentially inaccurate property tax assessments, banned accounts, and seatbelt or parking tickets.
If you subscribe to our platform, you will have a chance to file anonymous HR complaints and prevent discrimination at work more effectively.