All You Need To Know About Divorce Mediation in Georgia
Besides being emotionally devastating, the whole divorce process can also be complicated, especially if you need to resolve matters in court and involve lawyers.
If you and your partner decide to get an uncontested divorce in Georgia to avoid court hearings, but you can't agree on every divorce-related issue, consider getting a divorce mediation in Georgia.
In this article, you'll find out:
You'll also learn how to draw up a divorce settlement agreement in a few clicks with DoNotPay and file for an uncontested divorce without wasting ages attending court trials.
What Is Divorce Mediation? Discover All the Details
Divorce mediation can help spouses agree on the terms of a divorce, which can make the divorce in GA as quick and painless as possible. The process entails negotiation between a divorcing couple that should result in a clear and fair divorce settlement.
In Georgia, courts generally require divorcing couples to try mediation before they proceed to litigation.
In most cases, mediation is the least stressful and complicated way to get divorced if spouses can't reach an agreement by themselves.
How Does Mediation in Georgia Work?
There are two types of mediation in Georgia:
Private mediation
Court-referred mediation
What Is Private Mediation in Georgia?
If you and your spouse opt for an uncontested divorce, you should hire a private mediator who will help you resolve divorce-related issues before you file for divorce in court. The agreement reached during private mediation becomes legally binding after you and your spouse sign a document called a divorce settlement agreement. This document is something you both create to specify the terms of your divorce. It should include details about:
The division of marital property
Child custody
Child support
Name change
Any other aspect that you find necessary
What Is Court-Referred Mediation?
In Georgia, court-referred mediation is a process that starts once you file for divorce in court. The judge will refer you and your spouse to mediation. You can engage a lawyer even if the two of you agree on everything, but getting one is not required.
If one of you breaches the agreement achieved during mediation, the court will decide on every divorce-related aspect in your stead.
What Is the Role of a Mediator?
The role of a mediator is to ease the communication between you and your partner. They might suggest various solutions and help you and your spouse define your positions. Mediators can't offer legal advice.
A mediator can help you and your spouse:
Discuss divorce matters
Resolve all your disputes
Negotiate important issues
Reach a compromise
What Are the Main Benefits of Mediation?
Mediation has many advantages for spouses who can't reach a compromise on their own but would still like to avoid court hearings. Check out the table below to find out more about the benefits of mediation:
| | |
| --- | --- |
| Benefits | Description |
| Affordability | Mediation is much less expensive than litigation. Instead of wasting money on court hearings and lawyer fees, you will pay for a few sessions and be over with your divorce in a matter of a few weeks |
| Fair compromise | You will work with your mediator to find the best solution for your divorce. The compromise will be fair as you and your partner will talk about your issues and concerns, and the mediator will help you reach the ideal resolution |
| Confidentiality | Everything you, your spouse, and the mediator discuss will remain confidential. Even if your case reaches court, your spouse won't be able to use anything from the mediation sessions against you |
| Control | You and your partner will remain in control through the whole process instead of giving control over to a judge |
| Preserving the relationship | Mediation is a good choice if you want to stay on good terms with your partner. This is especially important if you have kids together. You will make the situation easier for everyone by remaining civil and having a friendly divorce |
When Should You Get Mediation in Georgia?
Mediation is the right option for you if you:
Want your personal information to stay private
Wish to achieve an out-of-court settlement
Are willing to compromise to some extent
Can work with your spouse and mediator to reach the best possible solution
Are open to negotiation
Want to preserve a good relationship with your soon-to-be ex-partner
Would like to keep control over your divorce settlement
Is Mediation a Costly Option?
Even though mediation is the right choice for people who would like to avoid spending a small fortune on litigation, sessions aren't cheap. The cost of mediation usually depends on:
The hourly fee of your mediator
The duration of mediation
You and your partner can avoid paying too much money for mediation if you work through your differences without fighting. Once you reach an agreement, you should use DoNotPay to draft a divorce settlement agreement in a few steps without paying an arm and a leg.
How To Save Money and Time During a Divorce in GA With DoNotPay
The world's first robot lawyer—DoNotPay—is your ticket to an easy, affordable, and quick process of creating a divorce settlement agreement. We can help you get a low-cost divorce by enabling you to get one of the most important divorce documents without engaging expensive lawyers.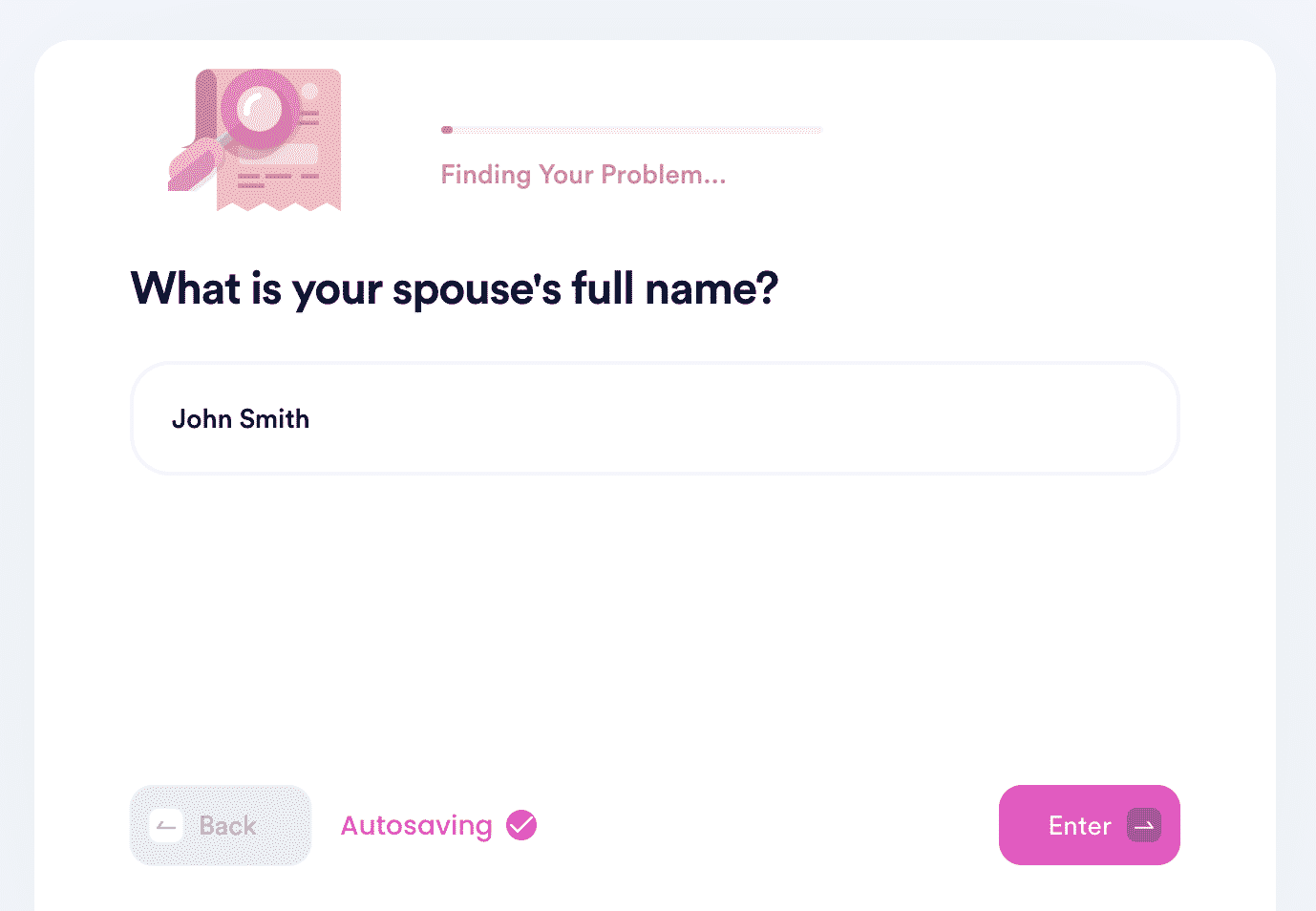 All you need to do is sign up for DoNotPay and follow the instructions below:
Open our Divorce Settlement Agreement product
Add all the necessary information, such as your spouse's name, the date of the wedding, and similar
Provide information about your income and financial assets, and choose how you wish to divide them
You'll get a professional divorce settlement agreement that you can download and sign with your spouse. DoNotPay can also help you get your settlement agreement notarized hassle-free.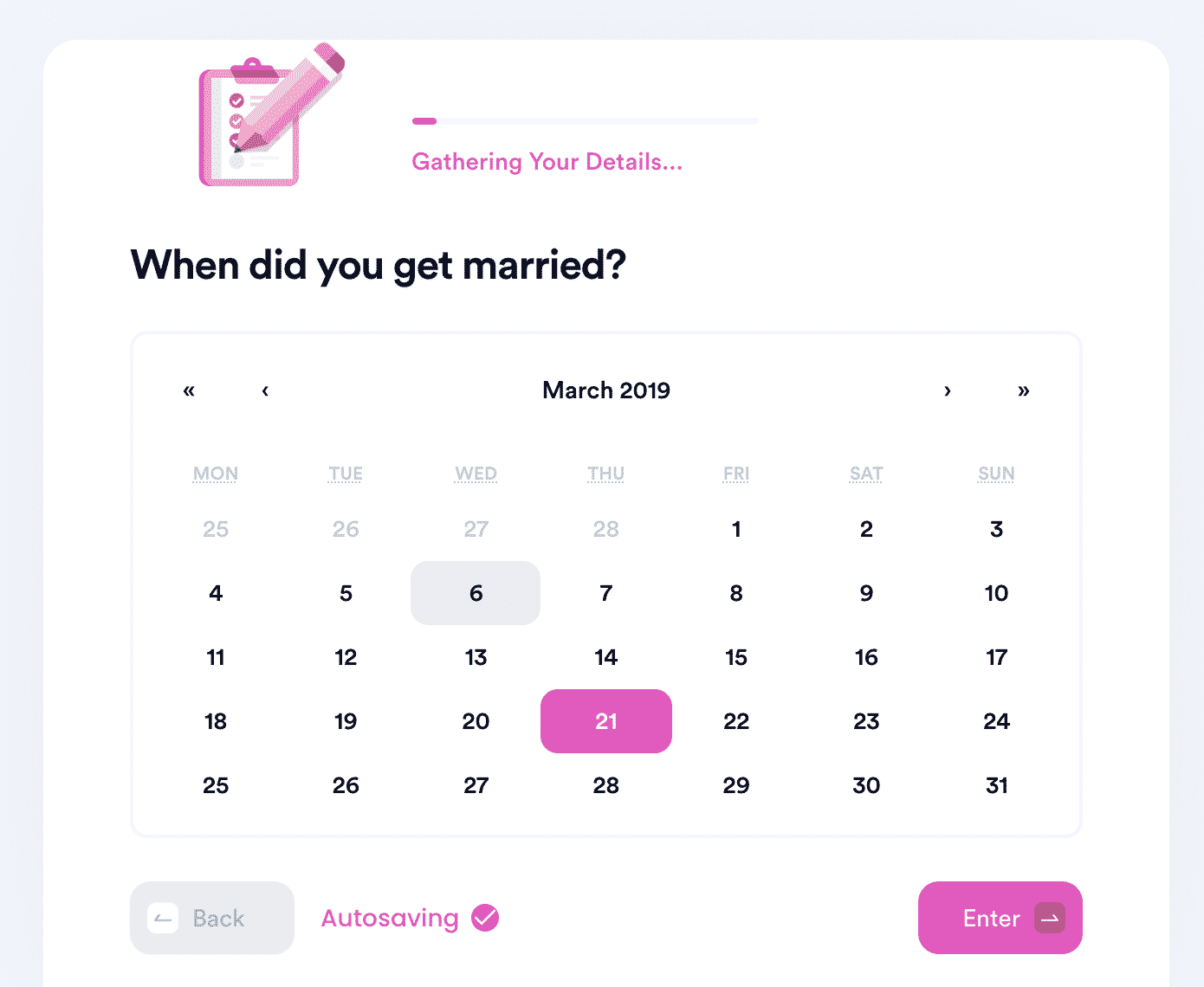 You can also use DoNotPay's learning center to find out more about divorce-related topics. We will provide answers to the following questions:
DoNotPay Can Help You With Almost Anything
DoNotPay's goal is to have a multitude of features that can be useful to you with handling various issues. Whether you want to apply for clinical trials, prepare for government tests, or even get in touch with your locked-up friends or family—DoNotPay has got you covered!
For a small yearly fee, our AI-based app will help you:
Want To Save and Earn Money at Once? Subscribe to DoNotPay
DoNotPay can help you earn and save a buck or two. We'll assist you in reducing your property taxes, canceling any unused subscriptions, and signing up for free trials with our virtual credit card.
As if that wasn't enough, we'll save you money and spare you from a headache if you receive any faulty deliveries by filing a refund or an item return request in your stead! This is just the tip of the iceberg of features that DoNotPay has in store for you.