How To Get a Divorce in Oregon With Children—Explained
Going through a divorce can be stressful, expensive, and emotionally draining—especially when children are involved. There are many issues to think about, including how to tell your children you're getting a divorce and how to decide who gets custody.
If you're filing for divorce in Oregon with children, you're in the right place. In this article, DoNotPay will explain Oregon divorce laws regarding child custody. We will also include instructions on how to get an uncontested divorce and help you create a divorce settlement agreement—one of the most important uncontested divorce papers!
Divorce in Oregon With Child—Custody Types
In Oregon, you'll find two basic types of custody. They are:
Legal—The parent who has legal custody has the authority and legal responsibility to make decisions for the child—most notably those related to religion, education, and health care
Physical—Physical custody orders with whom the child will live. It can be awarded to one parent or both
Both legal and physical types of custody can be either joint or sole. Check out the table below for more details:
| Type of Custody | Description |
| --- | --- |
| Joint | One parent has physical custody, while both parents make decisions on behalf of the child |
| Sole | Sole custody implies that one parent can make decisions for the child without consulting the other parent. It typically occurs when one parent is deemed unfit to make decisions regarding the child's wellbeing |
Which Factors Will the Court Consider When Awarding Child Custody?
A judge will have the child's best interest in mind when deciding how to award custody. They will consider the following factors:
Emotional ties between the child and the parents, as well as other family members
The willingness of the parents to continue the existing relationship with the child
Potential history of abuse or neglect
Preference for the child's primary caregiver
Willingness and ability of each parent to facilitate the relationship between the child and the other parent
Each parent's marital status, income, social environment, and lifestyle—if it influences the child's emotional and physical wellbeing
The judge won't consider the parents' genders when assigning custody, which means that both have an equal chance of getting custody. In most cases, the judge won't separate siblings.
Does Your Child Have a Say in Awarding Custody?
The court may take the child's wishes into account when assigning custody, but it isn't the primary factor in the decision-making process. The wishes of older children typically carry more weight.
Filing for Divorce in Oregon—The Requirements and Grounds
If you want to avoid unpleasant and stressful custody battles, you and your spouse will have to agree on all terms of your divorce—including the custody and parenting schedule.
An uncontested divorce in Oregon will save you a lot of money and help you avoid lawyers and courts, but you need to make sure that you qualify for this type of marriage dissolution before you file for it.
The key aspects of uncontested divorce with children in Oregon include:
Fulfilling residency requirements—You or your spouse must have been a resident of Oregon for at least six months before filing for divorce
Cite the appropriate grounds for divorce—Oregon recognizes no-fault divorces exclusively, meaning that you don't have to prove that your partner caused the breakdown of the marriage. You only need to state irreconcilable differences to get divorced in Oregon
Complete the mandatory parent education course—In Oregon, couples who have underage children must complete a parent education course that teaches them how divorce affects children. Parents need to attend this course after they file for divorce
How To File for an Uncontested Divorce in Oregon With Children
If you want to file for a friendly and uncontested divorce in Oregon, you need to follow these steps:
You can subscribe to DoNotPay and create a marital settlement agreement with zero effort.
How To Obtain a Divorce Settlement Agreement With DoNotPay
You can appoint a lawyer or use an online divorce service to draw up your divorce settlement agreement, but both options have downsides—lawyers charge a lot, and online services offer generic templates. You won't have this problem with DoNotPay—we know all about state-specific divorce laws and will generate a legally formatted and fully personalized document in a jiffy.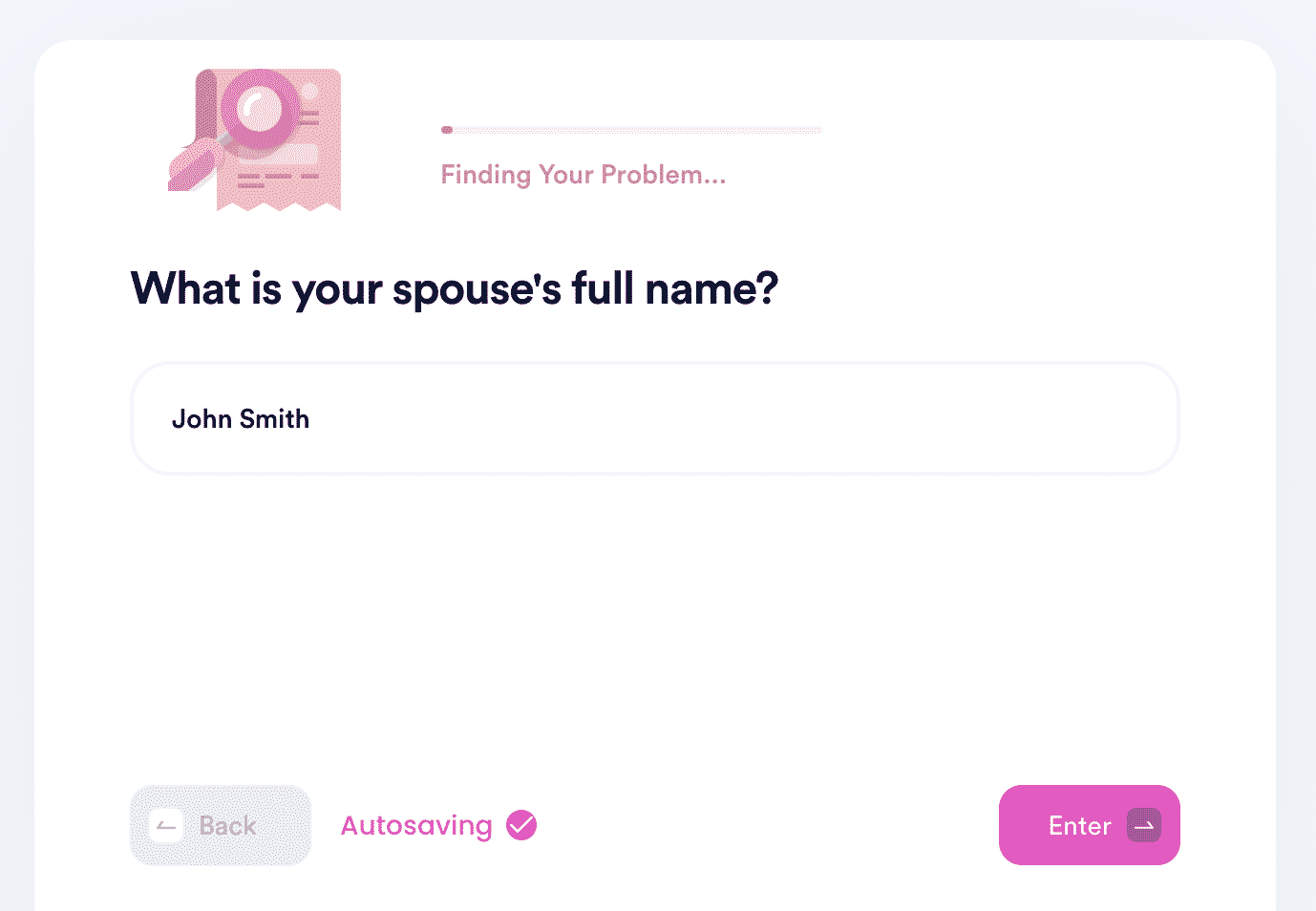 Register for DoNotPay and follow the instructions below to create your marital settlement agreement:
Select our Divorce Settlement Agreement product
Provide relevant details about you, your marriage, and your spouse
Indicate whether you want DoNotPay to schedule an online meeting with a notary
After you complete the steps, we will create a fully personalized document and send it to you.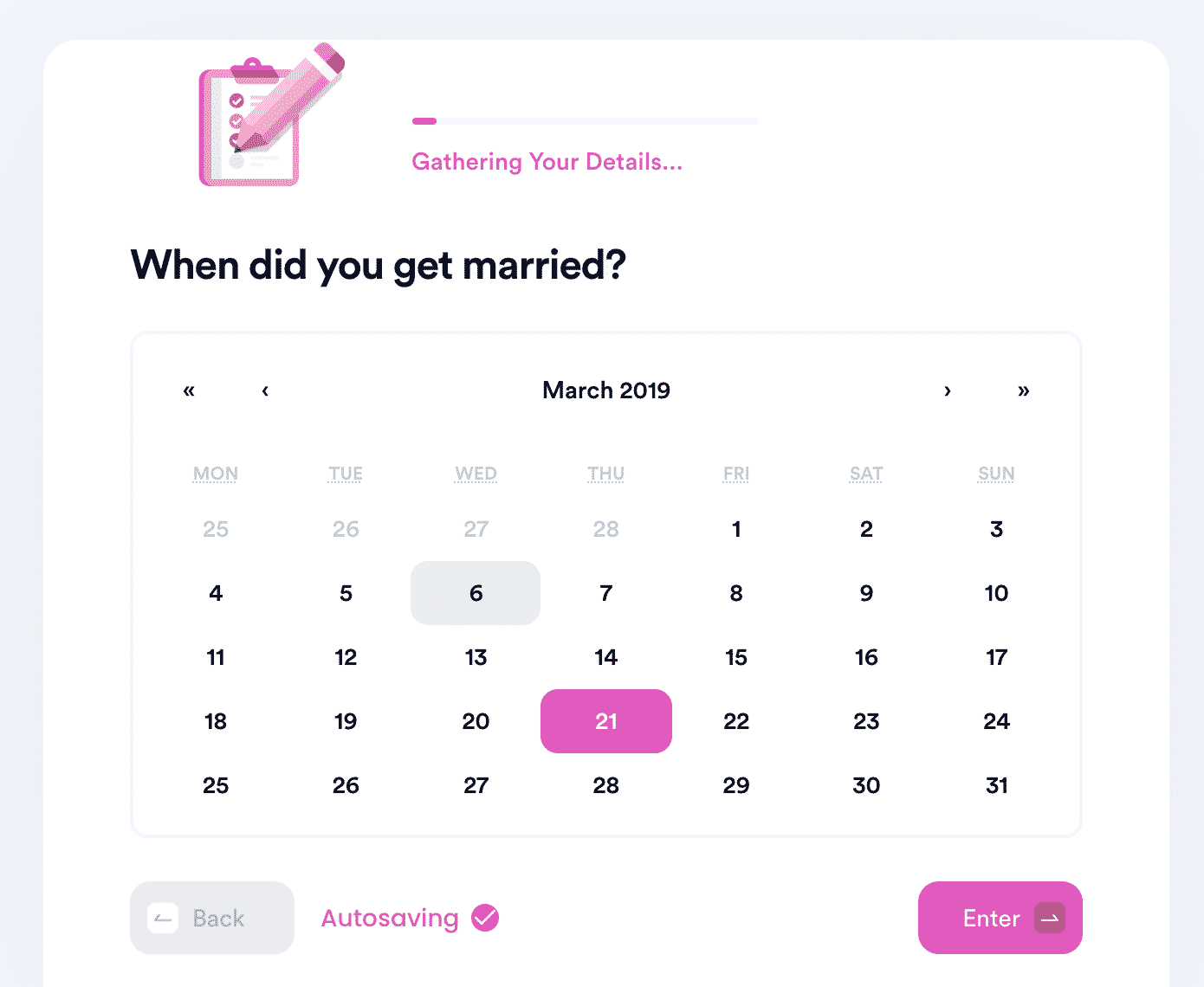 Do you have more divorce-related questions? Consult our helpful learning center and get answers to some of them—including:
Use DoNotPay To Deal With a Plethora of Bureaucratic Tasks!
Tired of dealing with bureaucracy? We understand the struggle, and that is why our app makes handling administrative tasks a breeze!
Regardless of whether you need to compose a legal document, such as a power of attorney or a child travel consent form, appeal property taxes or your parking tickets, file a financial aid appeal and a FOIA request, or get a document notarized, DoNotPay has got you covered!
In case you also need to submit anonymous HR complaints, our app will provide you with the easiest way to do so!
Go on a Stress-Free Shopping Spree With DoNotPay
Do you like to shop until you drop? With DoNotPay, you won't have to worry about dropping! We'll make sure you can:
If you need more money to continue your shopping spree, let our app help you find any unclaimed funds under your name and enter numerous giveaways and sweepstakes!