What Are the Disadvantages of Renting From a Private Landlord in the UK?
Most tenants find themselves in the dilemma of deciding whether to rent from private landlords, opt for social housing and deal with the local council or go through a letting agent. Well, every type of renting has its pros and cons, and it all goes down to your choice and preference. However, you might find dealing with a letting agent better than private renting and vice versa.
If you are torn between the three renting options, DoNotPay might just make things a little bit easier for you. This article looks at the .
What's a Private Landlord?
A private landlord is an individual who owns and rents out their property themselves without involving letting agents or property management companies. Private landlords manage their rental property directly.
You may deal with professional private landlords or accidental landlords in private renting.
| | |
| --- | --- |
| Professional landlords | This type of landlord usually has multiple rental properties and takes being a landlord as seriously as running a business. |
| Accidental landlords | On the other hand, take landlords somehow casually and have 1 or a few rental properties that they might have inherited or invested in a one-off purchase. |
While both accidental and professional landlords can decide on private renting, the former tend to favour being private landlords more.
What Are My Rights When I Rent From a Private Landlord?
Your rental agreement should explicitly define your rights and responsibilities as a tenant to avoid unnecessary friction with your private landlord and/or other tenants. You should know your rights regarding things such as
Paying rent
Handling rent increase
Repairs
Tenancy termination
Ending your rental agreement
Safety
Getting your security deposit back
Your home's energy efficiency
Are There Any Advantages of Renting From a Private Landlord in the UK?
Well, every type of renting has its pros and cons. Some advantages of renting from a private landlord include:
Dealing directly with the landlord, especially when dealing with things like rent increases, repairs, and even payment plans.
Reduced pressure on your credit score.
Lower rental prices.
Having the chance to build a meaningful relationship with the landlord, meaning they can rent you their property for a long time or allow you a comfortable and flexible payment plan.
Unlike dealing with property managers and renting agents, you have the chance to meet the landlord personally and judge if they're a right fit for you.
Avoid unnecessary admin fees by letting agents.
Flexible security deposit arrangements.
What Are the Disadvantages of Renting From a Private Landlord in the UK?
While you might enjoy flexible deposit arrangements and payment plans, cut out middlemen, or lower rental prices, .
Not everyone is trustworthy. You put yourself at the risk of meeting a stranger in an unknown location, especially if you're doing so alone. It's always a good idea to tag a friend or relative. You can also do some research before visiting the place.
Ignorant and Unresponsive Landlords
Most private landlords aren't familiar with landlord and tenancy law – they might end up neglecting their legal responsibilities and make your tenancy unbearable. Additionally, private landlords can be difficult to contact, especially when they don't feel like renting out their property. Dealing with unresponsive individuals can be frustrating.
Private Landlords Are Unregulated
While letting agents and property management companies are regulated, private landlords aren't. There's no requirement, law, or regulation for private landlords to be registered with professional bodies or trade associations in the UK. Therefore, you risk dealing with rogue landlords and scammers. However, you can contact your local council to ensure you're dealing with an accredited landlord.
Private Landlords Are Limited
Most landlords in the UK prefer using letting agents or professional property management companies manage their rental properties, making it difficult to find one.
Informal Agreements and Contracts
Some landlords won't require you to sign a written contract. All you have is an informal arrangement and terms, risking your tenant rights and interests. It's always advisable to ask for and sign a written tenancy agreement.
How Can Donotpay Help Handle Me Handle Issues With My Landlord in the UK?
Here's how DoNotPay can help you handle some of the disadvantages that come with renting from a private landlord in the UK:
1. Search for and open the Landlord Protection product on DoNotPay.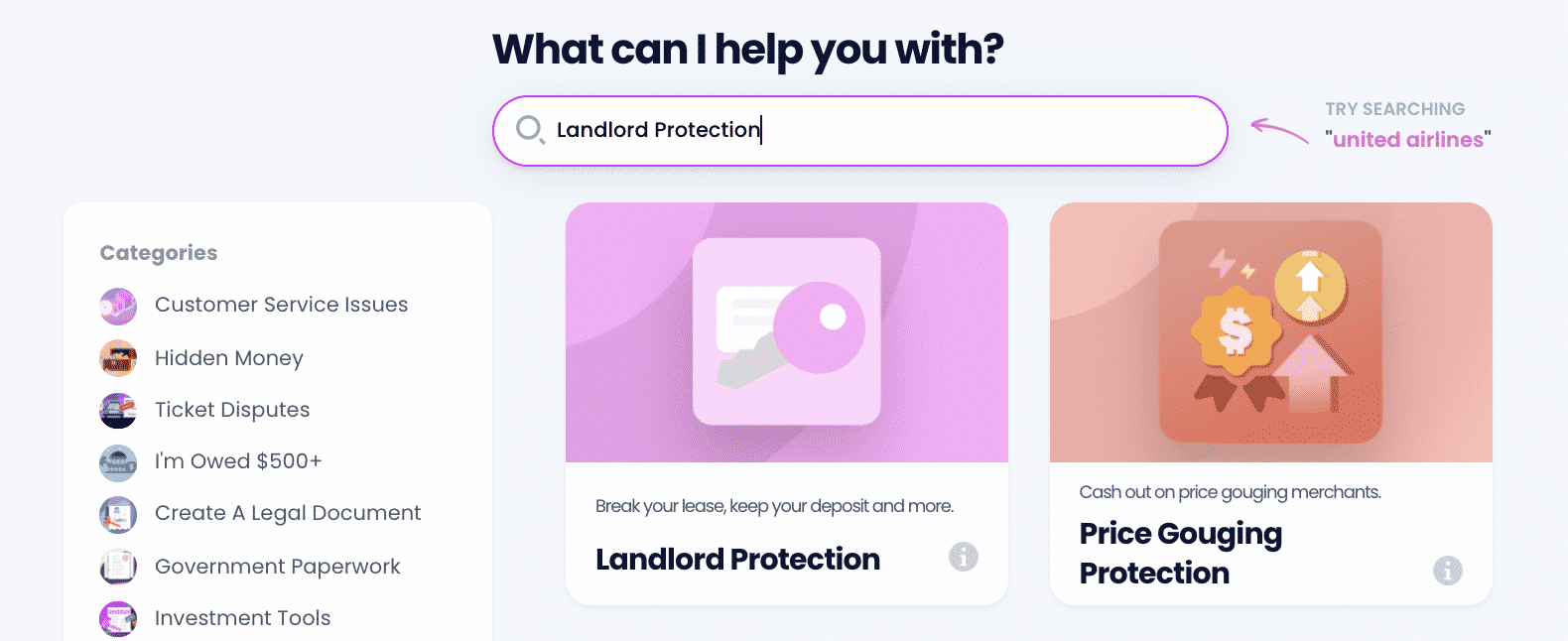 2. Select which issue applies to you.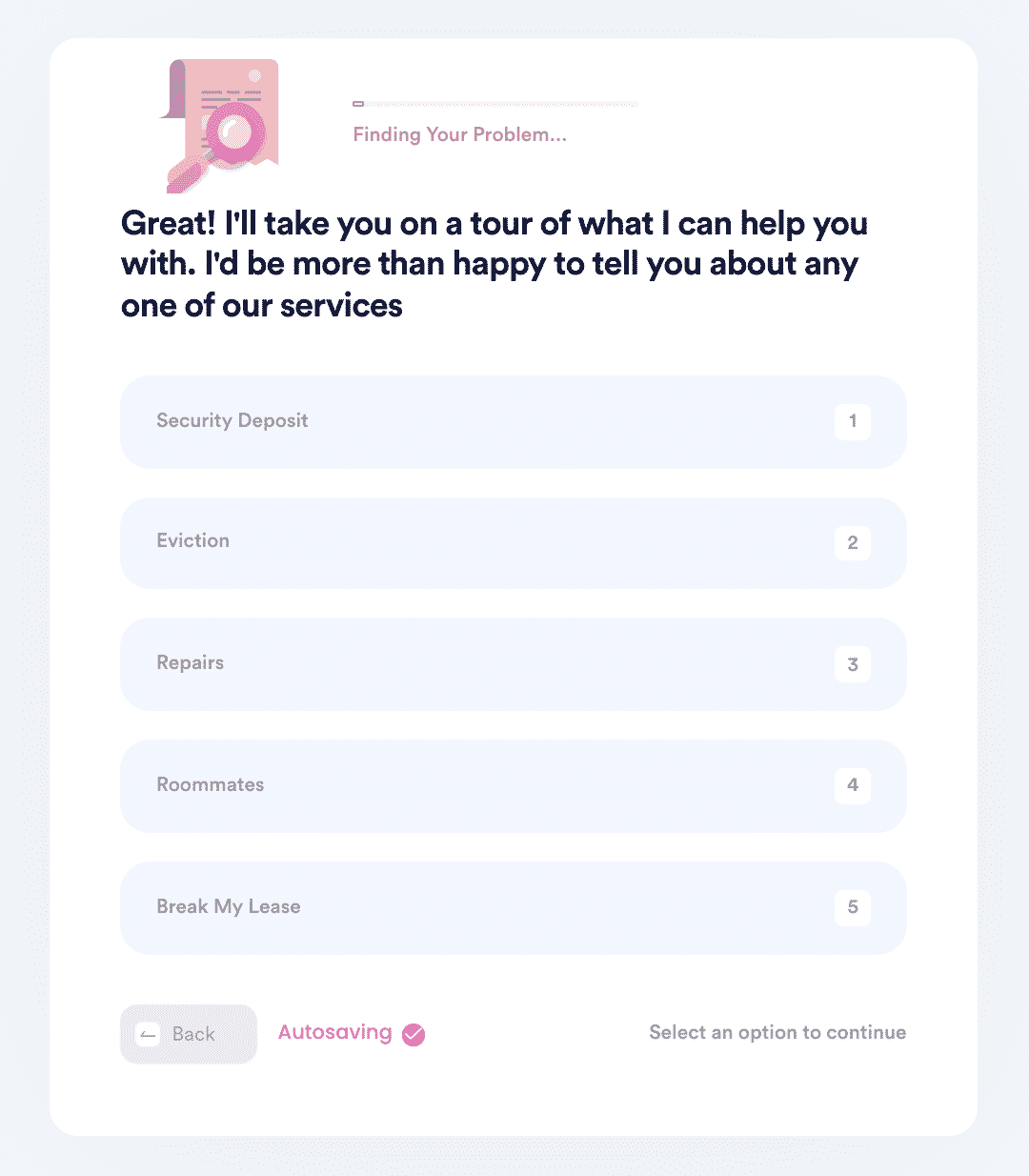 3. Answer a simple set of questions so our chatbot can collect the necessary information to create your demand letter.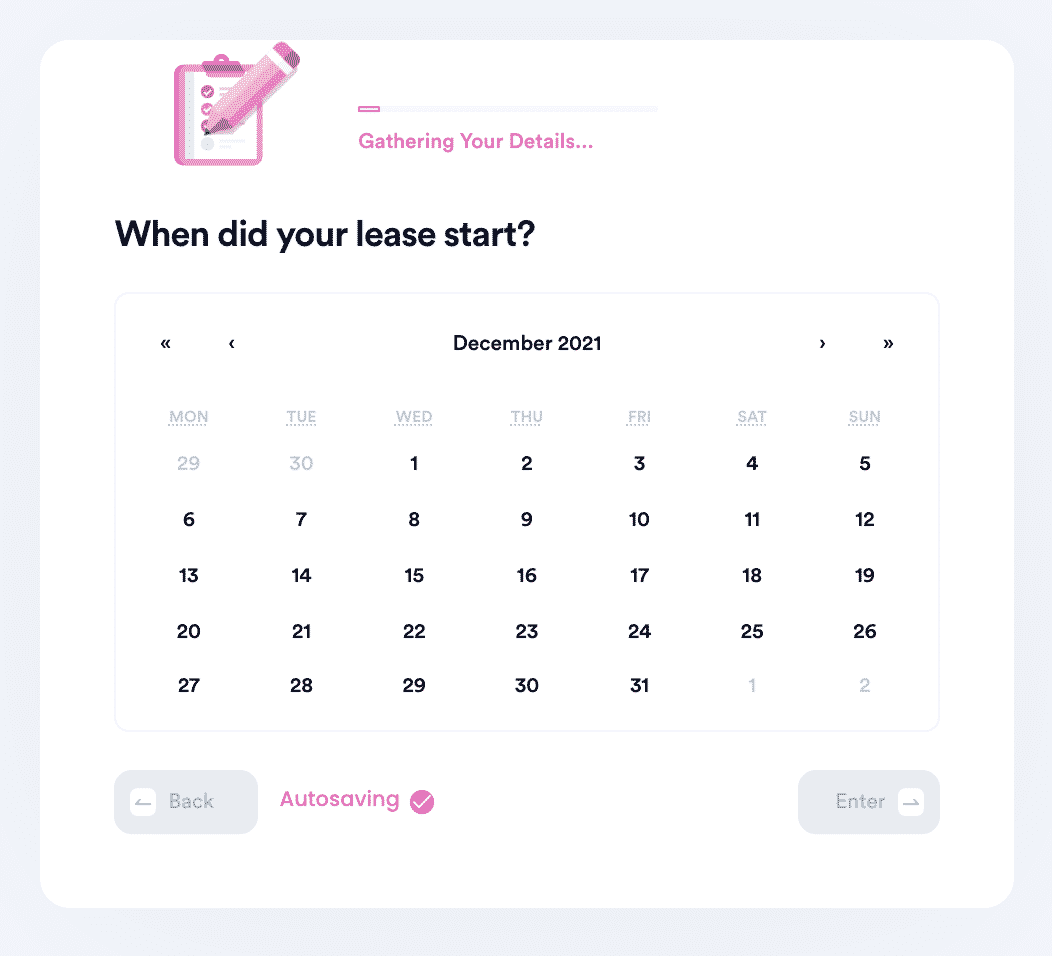 4. Choose whether you want DoNotPay to send the demand letter to your landlord or roommate on your behalf. If you already tried sending a demand letter and it didn't work, we can help you start the small claims court process.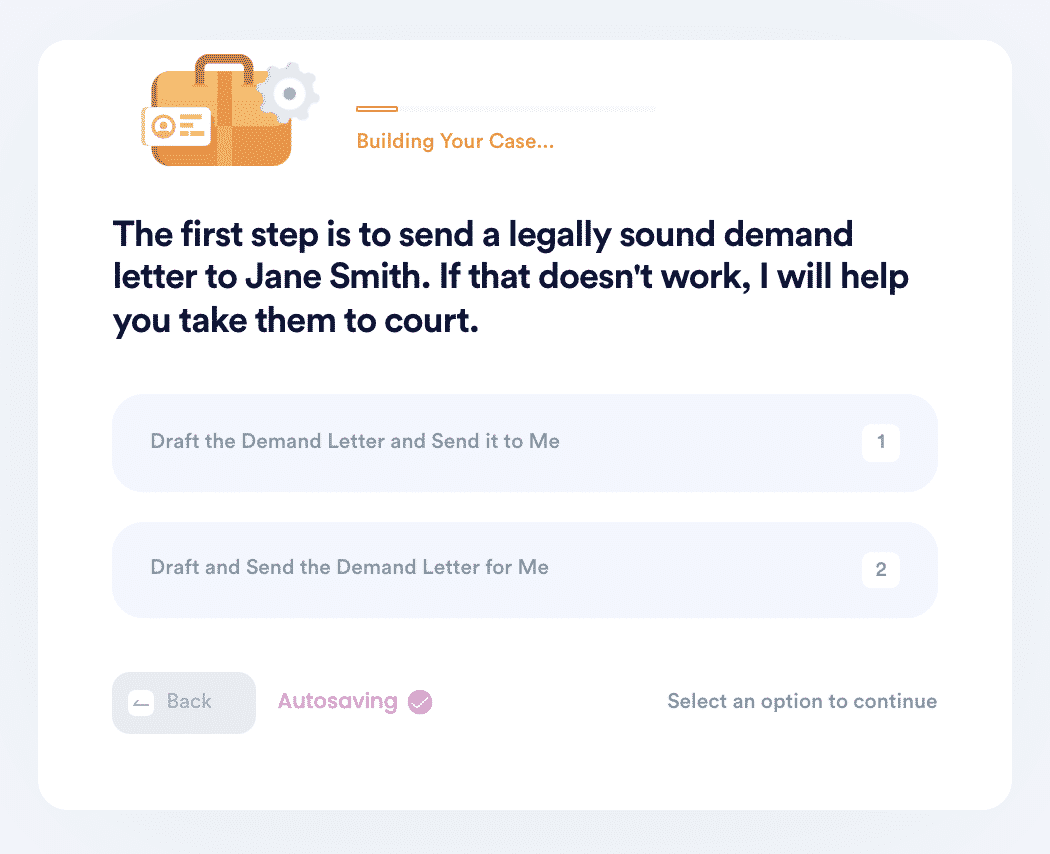 And that's it! You should hear back from your landlord directly once your demands are sent.
What Else Can I Do With DoNotPay?

And that's it! You should hear back from your landlord directly once your demands are sent.
What Else Can I Do With DoNotPay?
With DoNotPay, you can also learn about:
Please don't hesitate to sign up today and enjoy the fantastic world of DoNotPay.