Dispute Denver Parking Tickets
The BBC reports DoNotPay's robot lawyer has helped hundreds of thousands of people contest their tickets successfully.

Here are the quick and easy steps to follow when appealing your ticket with DoNotPay:
Y

ou can use the DoNotPay app directly in your

web browser

. 

The chatbot will then ask a few questions to get the information needed. You will have to tell it where you got the ticket, and why you want to appeal it. You will also discuss other details of the situation.

It will then ask you to provide a picture of the actual parking ticket. 

Once it has all the necessary data, DoNotPay will provide you with a detailed script you can use when disputing your citation. 
Watch how to dispute parking tickets in any city:
Check out how to dispute your parking ticket in two minutes!
Should I appeal my parking ticket in Denver? Can I beat it?

With the help of DoNotPay, fighting a parking ticket is worth your time and effort. Whether you are guilty or not, you should appeal your citation because you might end up with a lowered fine or have nothing to pay at all. The app offers different suggestions on what your reason for disputing might be, such as:
The street signs and markers were faded 

The officer issued the citation after the individual sold the vehicle

Some details on the ticket are incorrect or missing

The owner did not have the car at the time of issuance
It is even better if you can provide evidence to prove your innocence. Proof may include the following:
The ticket you received is illegible

Street regulations are not easily understood

Incorrect information on the parking slip

Vital data was omitted from the ticket
I'm really busy. How much time can DoNotPay save when contesting citations in Denver?

As the DoNotPay app gives you the advice you need in under two minutes, you can get things done quickly. You can save yourself half a day's worth of work. If you do it on your own, you have to collect all the evidence and then go to the relevant offices or departments to dispute your ticket. 
If you are working full time, it would be best to take the fastest option possible. It is not wise to miss a day from work to dispute your ticket because you will probably end up losing money doing so.
Access DoNotPay through any web browser .
Will DoNotPay help me fight parking infractions from private companies in Denver?

DoNotPay helps you fight not only government tickets, but also tickets that the following private companies issue:
Lanier Parking

Ace Parking

Laz Parking

Towne Park

Douglas Parking

Imperial Parking, aka Impark

SP+, aka Standard Parking

ABM Parking Services
Access DoNotPay through any web browser to dispute tickets from private companies.
Do I need a lawyer to dispute a parking citation in Denver?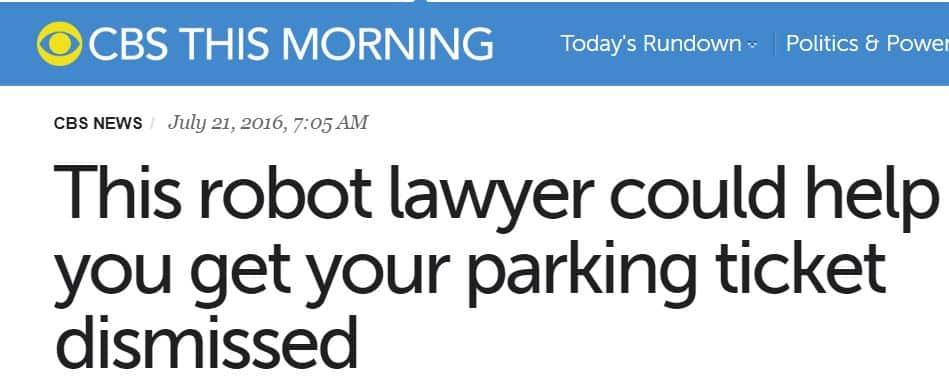 Luckily, the government does not require you to have a lawyer to fight your parking ticket. This is excellent news for everyone because hiring a legal representative is not cheap. 
A perfect alternative is using the services that the DoNotPay app offers. It is the world's first robot lawyer that can help you find a solution when dealing with a parking ticket. The only thing you have to do is answer all of its questions.
However, the choice is entirely up to you. There are some things that you need to do when hiring a lawyer, though, like:
Do your research thoroughly

- You should learn as much as possible about your potential lawyers to see if they are capable of handling your case. You can also get recommendations from your friends or family because nothing works better than word of mouth. 

Check credentials

- You need to know what cases they have handled before to see if they have what it takes to help you win. 

Steer clear of red flags

- Many issues have emerged throughout the years regarding scams. You need to research the lawyers you are considering thoroughly before hiring them. Do not become a victim of fraud.

Consider how much it will cost you

- Always remind yourself of the amount you have to pay for the fine because you may end up paying more for your lawyer than the ticket itself. Never go beyond the cost of the citation. 

Conduct interviews

- The best way to learn what you need to know about a person is by talking to them one-on-one. This way, you can ask them all the questions you are curious about regarding the dispute process. 
Access DoNotPay through any web browser and dispute your tickets without a lawyer!
How much do parking fine lawyers in Denver charge? Is it worth getting one?

The amount you have to pay for a lawyer to dispute your parking ticket is not the same in every firm. It all depends on where you got the ticket, what violation you made, and what you need them to do. Clients that require their lawyers to represent them at court may have to pay a lot more than those that only need them to process the papers. Typically, costs for a lawyer go from $100 up to $1000. If the quote they give you is too low, then be careful. Throughout the process, they may charge additional fees for the services they said were not included in the first agreement. 
There is no need for you to spend money to get advice on this matter. DoNotPay can already provide you with the exact template of the argument that you can use when disputing your citation, all for free and in under two minutes. Choosing this option can save you both time and money.
Access DoNotPay through any web browser.
How to pay parking fines in Denver, CO if I don't win my dispute?

Before deciding to pay your citation, you should consider appealing first. By contesting your ticket, you could get your fine reduced or dismissed. The process of disputation can be complicated and confusing, but with the help of DoNotPay, you can receive a step-by-step solution in two minutes. 
However, if you don't want to deal with the legal battles or if your appeal was rejected, you have no choice but to pay the citation. 
The city of Denver offers different payment options for you to choose from, such as:
Online - Go to

https://www.denvergov.org/content/denvergov/en/home-page/tickets-and-towing/pay-a-parking-ticket.html

, and pay by credit card, specifically Visa, Mastercard, or Discover. 

By phone - You can also call 1-866-280-9988 to pay using either Visa, Mastercard, or Discover card. 

By mail - If you prefer to mail in your payment, you can send a check or a cashier's check. However, you should never send cash through the mail. On your check, you should write the ticket number. 

In-person - Another option is to visit the Wellington Webb Building in downtown Denver to pay at the Parking Cashier's Office. This option allows you to pay by cash, check, Visa, or Mastercard. However, you cannot pay with checks for boot payments. 
Dispute or Pay?
Ease
Time it takes
Cost
Benefits
Dispute

Most easily done with DoNotPay

You can get a solution in two minutes

The app is free, and your fine could be eliminated

Avoid spending on parking tickets

Pay

Paying online is the most convenient way

In-person - immediate, but with a long wait

Online - 2 days

Via mail - 2 weeks

 

The  parking fine, cost of transportation, missing work, plus any fees

Not having to deal with disputes
Will Denver parking officials reduce my fine?
If you push through with your dispute, the city may reduce your fine whether you are guilty or not. However, if it is difficult for you to pay the citation, you can contact city hall to request info on the different payment plans they offer. Although enrolling in these programs will not reduce the overall payment, you will be able to pay them off in regular installments. 
What happens if I don't pay my parking ticket in Denver?
In Denver, the government gives you 20 days from the date of issuance to pay the ticket. If they do not receive the payment by the due date, they will consider your ticket delinquent. At this point, they will charge you late fees on top of the outstanding citations. 
The city will send you a letter notifying you of your ticket, but if you continue to ignore it, they will refer your case to a collection agency. If it comes to this point, your credit rating will be affected, making it difficult for you to get a loan in the future. 
If you receive three citations and you fail to pay any of them, the city will issue a seizure warning notice. Afterwhich, they will put a boot on your vehicle, and it won't be removed until you pay all of the fines. If you don't pay within 72 hours of booting, they will consider the car abandoned, and it will be impounded.  
Read through this discussion thread to learn about other people's experiences. 
Will parking infractions go on my record?
Fortunately, parking violations do not go on your record. Only traffic tickets or moving violations are included in your driving record. However, if you do not pay your parking fines, the city will notify the DMV about your case. They are then allowed to suspend your driver's license and vehicle registration if they deem it fitting to do so. 
If you think that the officer ticketed you unfairly, instead of ignoring the payments, you can dispute your citation using DoNotPay. You will not lose anything by trying. You may even enjoy a reduction or complete elimination of your fines. 
What if I got a parking ticket in Denver and someone took it off my car?
It is possible that a passerby takes a parking ticket off your windshield as a prank or to place it on their vehicle to trick the parking officers. However, that does not change the fact that you received a citation. You will still be in the system and will be held accountable. 
You may get confused when you receive a letter from the city to notify you of your ticket. Instead of ignoring the notice, you should call the city hall to clarify the situation. If you think that they may have made a mistake and then ignore the fine or fail to contact them, you will incur additional charges. 
Here is a post that could help you with your situation.
Can my auto insurance go up if I get a parking citation in Denver?
Many people worry that receiving a parking ticket will affect their auto insurance. However, there is no need to worry because insurance companies, like Progressive, do not increase your premium because of parking violations. Only moving violations can impact your insurance payments. 
It is an entirely different situation when you ignore the fines. If your insurer knows about your unpaid parking tickets, they may increase your premium, or advise you to get a different policy. You need to read through your policy thoroughly to know the details and implications. 
Access DoNotPay through any web browser to dispute all your tickets!
Do I need to pay a parking ticket in the city of Denver if I'm from another state?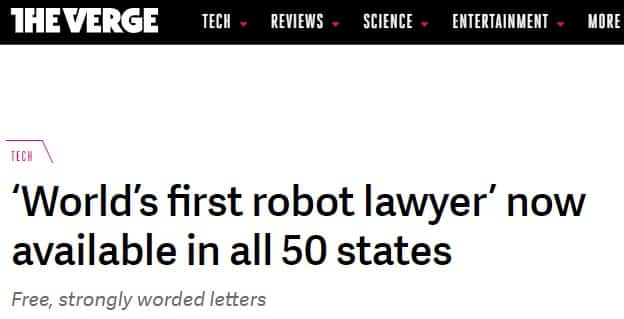 The answer is quite simple. Yes, you are obliged to pay the parking tickets that you receive anywhere in the world. Because you have a driver's license, it is assumed that you are a responsible driver and that you are aware of the different driving and parking regulations. If you happen to drive a vehicle in a different state from where you are living, you need to educate yourself about their parking rules. 
Don't worry, though, because you can still fight your ticket. It may be even more difficult, time-consuming, and inconvenient since you do not live in that city. Fortunately, Denver offers you the option to dispute or pay your parking ticket online. This allows you to save time and the effort of going to the relevant office in person. You can also get the help of DoNotPay to appeal your citation.
Here is a list of things that could happen if you do not pay out-of-state parking citations.
Access DoNotPay through any web browser to dispute your Denver parking tickets even if you're not from Colorado!
Can I get a parking infraction while sitting in my car in Denver?
You can receive a parking ticket whether you are sitting behind the wheel or standing beside your vehicle. As long as you are parked in a space where you aren't supposed to be, officers have every right to issue you a citation. Make sure that you know the parking regulations around the area before you stop to receive a call or respond to a text.
Though it isn't common to get a parking ticket while you are in the car, it is still possible. You can appeal the citation. All you have to do is download the DoNotPay app and follow the steps it provides. Access DoNotPay through any web browser.
Learn more about this issue in this article.
I was in a rental car in Denver when I got the citation? Do I still need to pay it off?
Again, you are responsible for every choice you make while you drive, no matter what vehicle you drive. Most likely, the city will send a notice to the car rental company, but the company will charge you an administrative fee on top of the fine itself. The policies are different from one car rental company to another. Sixt will immediately charge your credit card once it pays off a parking ticket that you incurred. The payment will consist of the administrative fee, VAT, and the parking fine. 
How much does Denver make from parking tickets?
According to this article, Denver parking fines range from $25 to $50, depending on the violation that you commit. Each year, the city issues hundreds of thousands of parking tickets, bringing in around $30 million annually from parking citations alone. The Denver Post reports that your chances of getting a slip differ from one place to another. If you park near the Denver International Airport, in lower downtown, or around the 16th Street Mall, there is a higher chance for an officer to issue you a ticket. Also, there is a higher frequency of issuance in warmer months. Forgetting to move a vehicle during the street-sweeping schedule is the most common violation made by Denver residents. 
DoNotPay helps users fight and beat tickets in any city
DoNotPay helps users fight parking tickets in every city in the US and UK. Here are a few cities we've helped users dispute the most tickets in:
What else can DoNotPay do?
Other than assisting you with fighting your parking ticket, DoNotPay can also help you:
Dispute your speeding tickets
Contest traffic tickets

Help you get compensation for delayed and canceled flights
To Summarize
| | |
| --- | --- |
| It is quick and easy to dispute a parking ticket. | DoNotPay can give you the exact template to use in your hearing in as little as two minutes. |
| DoNotPay can help you fight both government and private company-issued parking tickets. | You can look at the complete list of private companies above.  |
| The city of Denver provides several payment options for you. | You can pay online, by phone, by mail, or in-person. |
| You need to pay the parking ticket even if someone took it off your windshield. | The city will send you a letter notifying you of your violation. |
| Receiving a parking ticket does not increase your auto insurance premium. | If you have unpaid tickets, the insurer may increase it or advise you to get a new policy. |
| You are obliged to pay all the tickets issued to you. | It does not matter if you live in a different state or if you are driving a rental car.  |
| Officers have every right to give you a ticket even if you are behind the wheel. | Be conscious of the parking regulations before stopping to answer a call or respond to a text. |
| DoNotPay offers other services.  | Other than parking tickets, DoNotPay can also help you beat speeding tickets.  |