The Easy Way to Pay Your Recurring Deltona Water Bills
The latest statistics from the United States census bureau reveal the population of Deltona city, Florida, stood at 92,757 as of 2020. Experts reveal one person uses 80 to 100 gallons of water daily, meaning Deltona residents consume over 9.2 million gallons of water each day. The city's Water Utility Services Department sends recurring Deltona water bills to customers to raise enough revenue for building and maintaining critical infrastructure to ensure a constant flow of water in Deltona homes, businesses, institutions, and public amenities.
Unfortunately, when the due date for a arrives, most customers go through many frustrations and pitfalls doing manual utility bill data entry. Manually entered utility data is prone to human errors and is often incomplete, poor, and inaccurate. You can overcome these issues with the help of DoNotPay's Bill Pay product that allows you to set up a countless number of recurring cheque payments to cover anything from rent, utilities to HOA dues, and more.
How Do I Pay My Recurring Deltona Water Bills?
Recurring payments occur when Deltona Water Utility Services Department charges a customer for the amount of water consumed on a prearranged schedule. Deltona Water (Water Dept.) offers several payment methods to help customers save time. These include:
Pay Online
You can pay your bills online using either your Visa or MasterCard. Online payments are not only convenient, but they are also fast, secure, and free. Take the steps outlined below to pay your Deltona water bills online using Visa/MasterCard:

Access your Deltona Water account to make the online payment.
Click Utility bill payments from the online services menu on the right corner of your screen.
Follow the prompts provided to confirm your payment.

Ideally, Deltona Water posts payments they receive through their website periodically to expedite your online payment process.

Pay by Phone
Another option is to pay your bills by phone using Visa or MasterCard. This is also a fast, secure and free option. Deltona Water provides a 24/7 Automated System that helps customers make their payments by phone. Follow the few steps outlined below to pay your Deltona water bill by phone:

Contact Deltona Water customer service on (386) 575-6800. Remember, you can only speak to a customer service agent during regular working hours.
Provide your credit card number and your account information.
Once you have provided your details, wait for the company's Automated System to automatically locate your account. The system will try to match the phone number you are calling from with the one in your account. If the system cannot locate your account, you will be required to enter your customer number.

If you want this process to be as smooth as possible, ensure your current phone number is on file.

In-Person Payment
You can also opt to pay your water bills in person:

Visit Deltona Water offices on 255 Enterprise Road, Deltona. The office is open Mon-Fri, 8:00 a.m to 4:30 p.m. However, it is open from 8:00 a.m. to 3:30 p.m. on the third Friday of each month.
Present your payments using the accepted method. These include cash, cheque, Visa or MasterCard, or money orders payable to the City of Deltona.

Pay by Mail
You can also mail your cheques to Deltona water. Follow the steps below:

Make cheques or money orders payable to the CITY OF DELTONA.
Include your payment stub and note the customer number on the cheque.
Mail the payments to Deltona Water, P.O. Box 8501, Deltona, FL 32728-8501.

Pay via Deltona Water Dropbox
If you are tired of waiting in line at the office when paying your Deltona water bill, you can drop your payments on provided drop boxes. Deltona Water provides a drop box at their Deltona Water offices located at 255 Enterprise Road, Deltona, FL. The Dropbox is accessible all day, including after hours and during weekends.

Make your cheque or money order payable to the CITY OF DELTONA. Include your customer number on the cheque, and drop the payments on Dropbox. Deltona Water picks Dropbox payments once daily at the end of business hours.
What Happens if You Miss a Bill Payment?
Failing to pay your monthly bill on time attracts severe consequences. Utility companies generally impose several penalties after missing a due date. These include:
Late fees charges
Higher interest rates
Garnishment of wages
Other penalties
Additionally, if you neglect your bill for too long, it may reflect on your credit report, ultimately hurting your credit score.
How Do I Lower Frustration When Paying Deltona Water Bills?
The existing methods to pay your Deltona water bills can be frustrating and time-consuming. If you cannot use the DIY methods mentioned above, you can leverage Deltona Water's Automatic Bill Pay. Follow the tips outlined below:
Begin the process by completing the Automatic Bill Pay Sign-up Form on the department's website.
Deltona Water will process your request and give a confirmation message.
Your account will be automatically debited with your monthly water bills henceforth.
However, these automatic payments are also prone to several issues. Most customers leveraging this method have issues trying to reset their passwords. It may also be quite tricky to cancel auto-billing in the future.
Fortunately, you can turn to DoNotPay's Bill Pay product to overcome these problems. DoNotPay's Bill Pay product is designed to take the stress out of your bill management by allowing you to make fast, convenient, and secure payments anytime and anywhere. With this product, you can also reset your password or cancel auto-billing easily at the comfort of your couch.
How Can I Keep Track of My Automatic Payments?
If you are leveraging automatic payments platforms to pay your water bills, you must keep track of all transactions. Tracking a payment plays a vital role in billing reconciliation while helping your business stay more organized and efficient. You can use the following techniques to monitor and track your automatic payments:
Use a payment reminder or set up a bill payment calendar
Set up banking alerts to notify you when a payment is debited
Create alerts for your credit cards to alert you when a payment is charged on your card
Log in to your mobile banking platform once a week to review your account and check suspicious payments
How to Pay Deltona Water Bill With the Help of DoNotPay
Paying bills can be a tedious and time-consuming process. DoNotPay's Bill Pay product can make this process less of a headache. If you want to set up recurring cheque payments but don't know where to start, DoNotPay has you covered in 6 easy steps:
1. Go to the Bill Pay product on DoNotPay.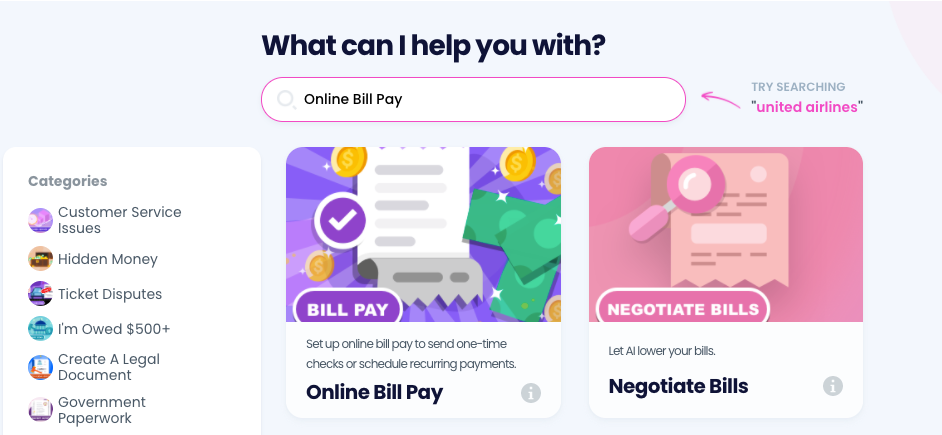 2. Connect a bank account if you haven't already.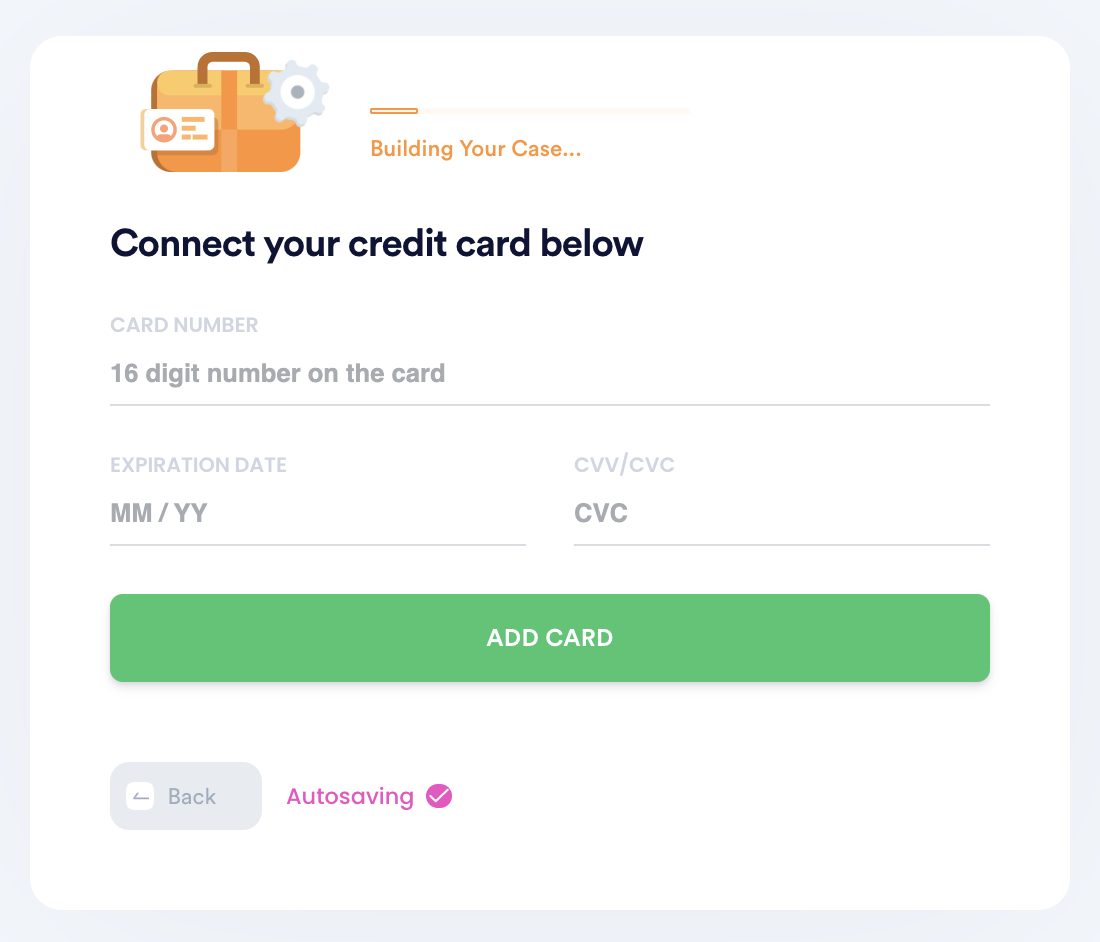 3. Schedule recurring or one-time payments by entering the person you want to address the check to, the payment amount, and their mailing address.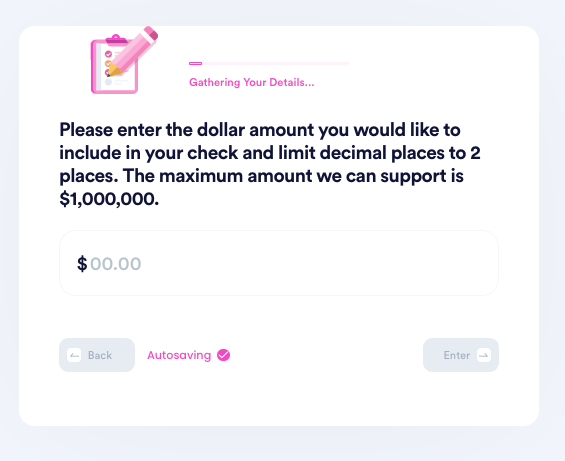 4. Customize the payment with a PDF attachment, image, and memo.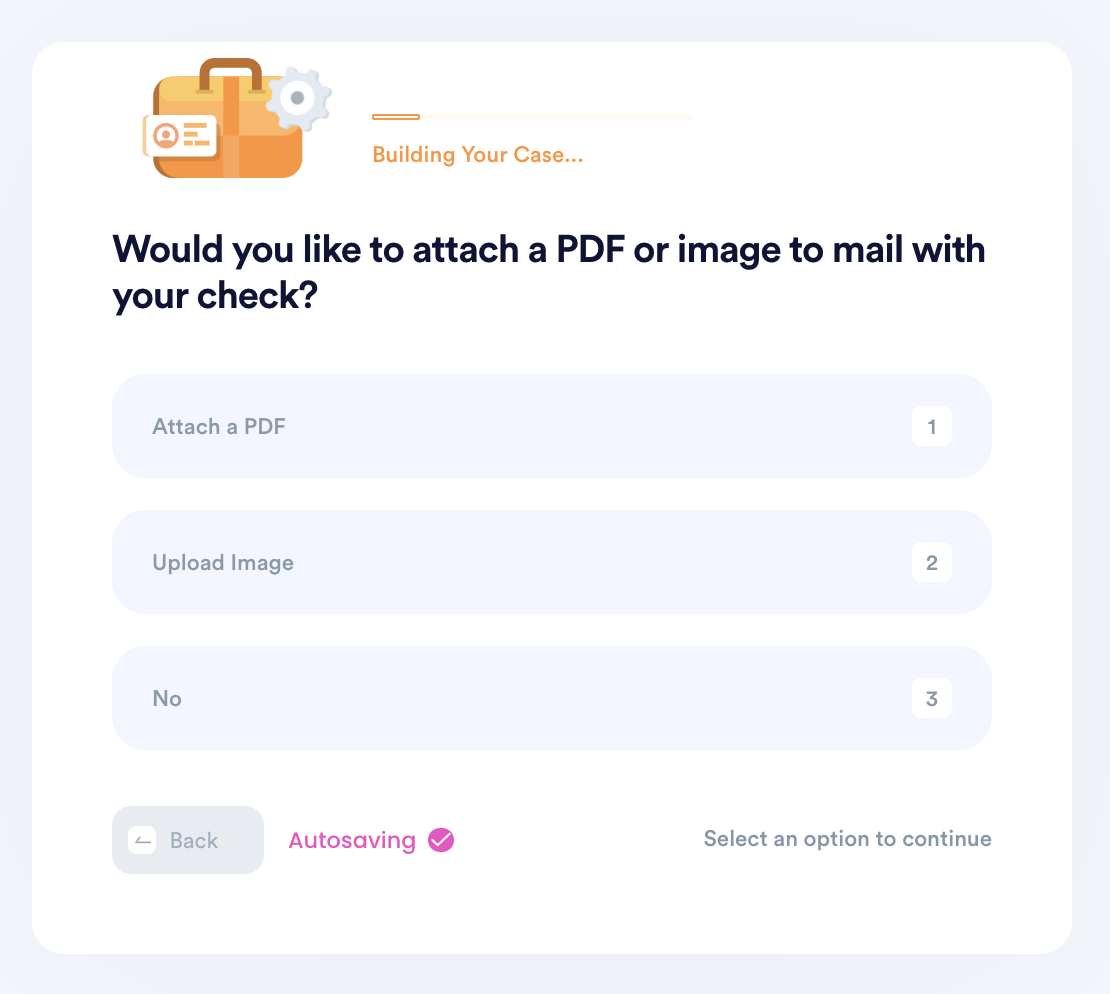 5. Enter your contact information, including email, address, and phone number.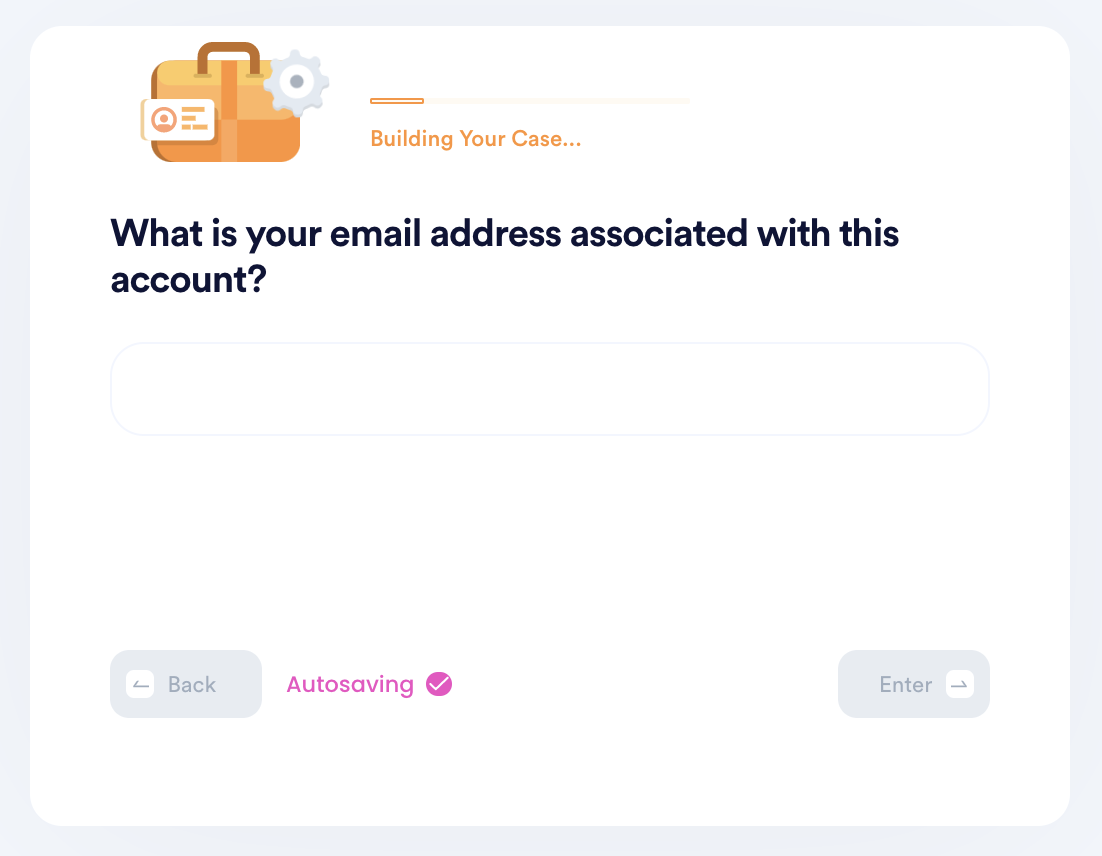 6. Submit your task! DoNotPay will mail the check on your behalf, and make sure it gets sent each recurring period if you set up recurring payments. You can always return to the product to delete or add new payments.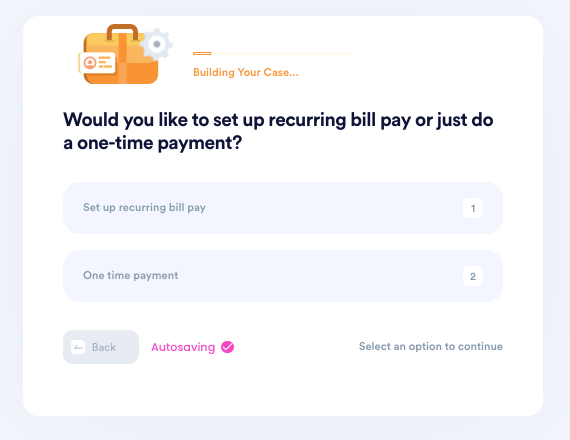 DoNotPay will mail the cheque on your behalf and make sure it gets sent each recurring period if you set up recurring payments. You can always return to the product to delete or add new payments.
What Else Can DoNotPay Do?
DoNotPay is the only dashboard you need to manage your gas bills, electricity, and media bills in a single place. We offer automated payment services for:
National Fuel

Washington Gas

Dominion

Pay By Plate MA
Pay Your Bills Promptly With the Help of DoNotPay
DoNotPay's new Bill Pay product can ease the utility management pain and ensure you are paying your bills on time, so you avoid hefty penalties. The Bill Pay product is designed to simplify the bill management process and help free up time so you can focus more on other, more valuable aspects of your financial life. Get in touch with us today to learn more and request a demo.