How to File a Complaint Against Debenhams Quickly and Easily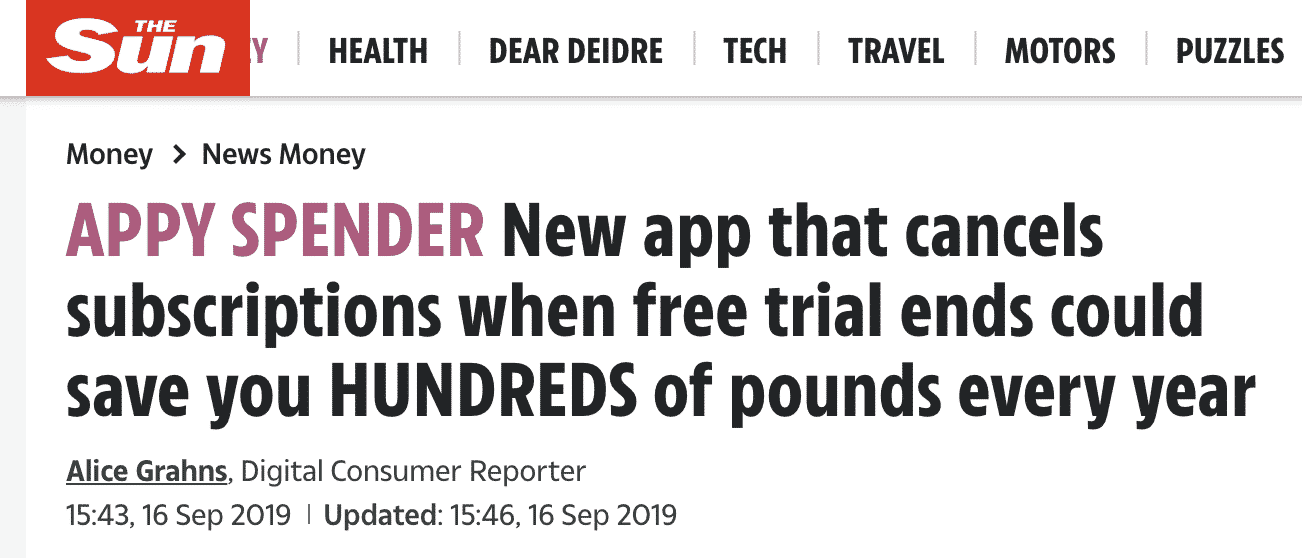 Debenhams is a leading department store in the UK. The store offers a wide array of goods and services, from beauty services and fashion merchandising to made-to-measure tailoring and individualized fitting.
You may be a huge fan of Debenhams, but sometimes you may face the occasional hurdle relating to your goods, billing, or customer service. Enquiring may force you to send an email or call the company, but some companies don't return customer emails due to backlog or negligence.
If you've ever been aggrieved and none of your Debenhams complaints have been taken seriously, you should consider DoNotPay. DoNotPay will fast-track your complaints with Debenhams and ensure your concerns are addressed in full and on time.
How to Contact Debenhams' Customer Support to Make a Complaint
Debenhams has a functional customer support department that receives all customer complaints. You can register your Debenhams complaints using any of the following methods:
Email: Debenhams encourages clients to get in touch with them through email. You can contact the company by sending them an email at customerservice@debenhams.co.uk.
Social media: Like many other companies today, Debenhams has social media accounts that you can use to get in touch with them. You can tag them on your page or send them a direct message with your issue for them to resolve.
Debenhams doesn't have a direct phone number that you can call. The company promises to get back to you within 10 hours if you contact them via social media and within 48 hours if you reach them via email. When sending out your complaints, remember to include all the details about your grievance, including the order number.
Here is a table that summarizes how you can get in touch with Debenhams:
Alternative Ways to File a Complaint Against Debenhams
Debenhams discourages chasing your complaint as it will go to the back of the queue. However, if, after registering your Debenham complaints, you still feel as though the company didn't satisfactorily address it or did nothing about it, you can approach the issue using other alternative methods.
Alternative Dispute Resolution (ADR) Schemes
Alternative Dispute Resolution (ADR) schemes provide an informal, affordable and quicker way for consumers to resolve Debenhams complaints. ADR ensures an independent body goes over the facts of the case and presents various ways to resolve the dispute without needing to escalate the matter to court.
The decision made by the arbitrator is usually binding for both parties. However, if you still feel you're not satisfied with the award, you can file an appeal challenging the decision before 28 days, after which an appeal won't be admitted in court.
However, you'll need sufficient proof that the arbitrator erred. You can submit your dispute online for a resolution to the European Commission Online Dispute Resolution platform.
Financial Ombudsman Service
The Financial Ombudsman  Service is a free and independent party a consumer can go to if they're unhappy with how their Debenhams complaints were handled. Before contacting an ombudsman, it's important that you first try to resolve the issue with the company using its formal channels.
You must also have tried the Alternative Dispute Resolution channels. An ombudsman will then review your case and assess whether Debenhams handled your complaints effectively even after reaching out.
Sue Debenhams in a Small Claims Court with DoNotPay if They Don't Handle Your Complaint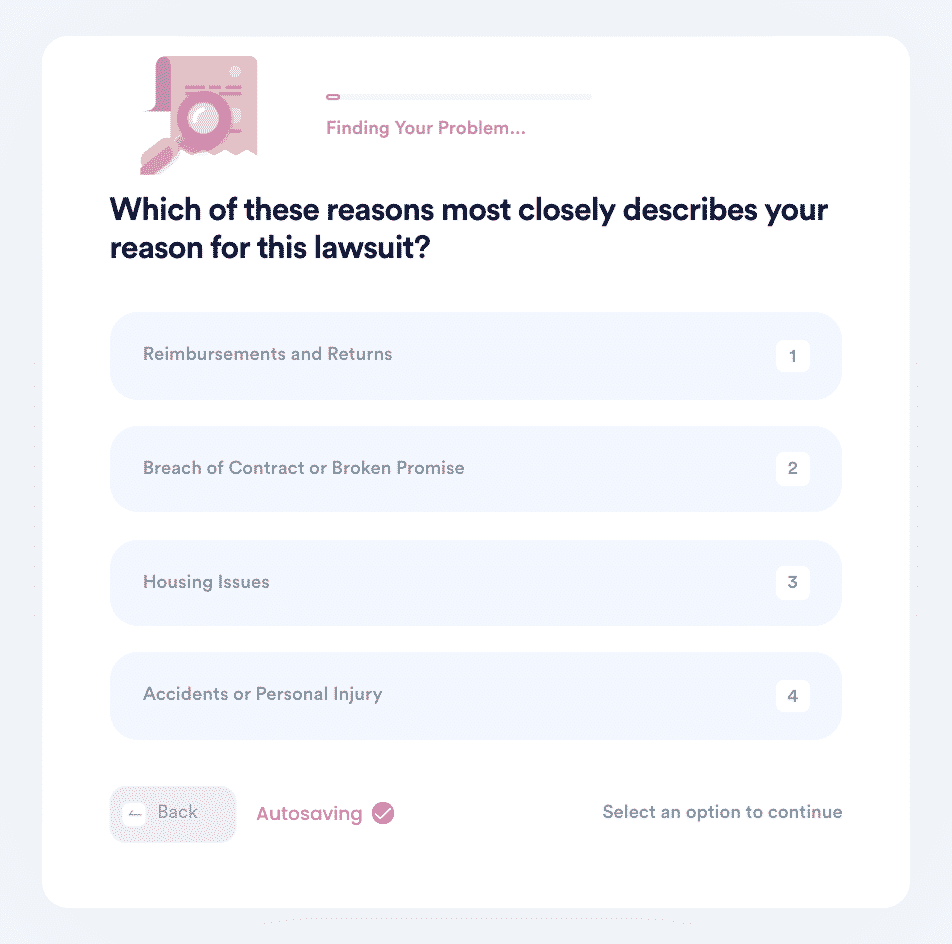 While most customer complaints are resolved successfully, it's not always the case, and some consumers are left aggrieved even after due process. There's also the price of mental strain and time lost following complaints.
If you submitted your Debenhams complaints and no changes have gone into effect since you can fast-track your complaint again severally or take legal action. However, some people don't see the need to get a lawyer involved as they underestimate just how much their case is worth.
Others don't think getting a lawyer is worth the hassle and expense, as lawyers can be very expensive. DoNotPay is here to assure you that your complaint is worth it. DoNotPay will ensure the process is seamless and effortless through our Sue Now product. Here's how the feature works:
Sign in to DoNotPay
Tell us the amount Debenhams owes you if any
Tell us why you want to sue Debenhams and include any relevant information, including photographic evidence, if available
DoNotPay will draft a demand letter and assist you in filing the court forms. It's essential to understand that before you file a legal claim, you must first ascertain how much your claim is worth. Depending on where you live in the UK, there is a cap on the amount of money a party can claim in a small claims court.
In England and Wales, the amount is £10,000. In Scotland, the amount is £5,000, and in North Ireland, the amount is £3,000.
Solve Customer Service Issues in Other Companies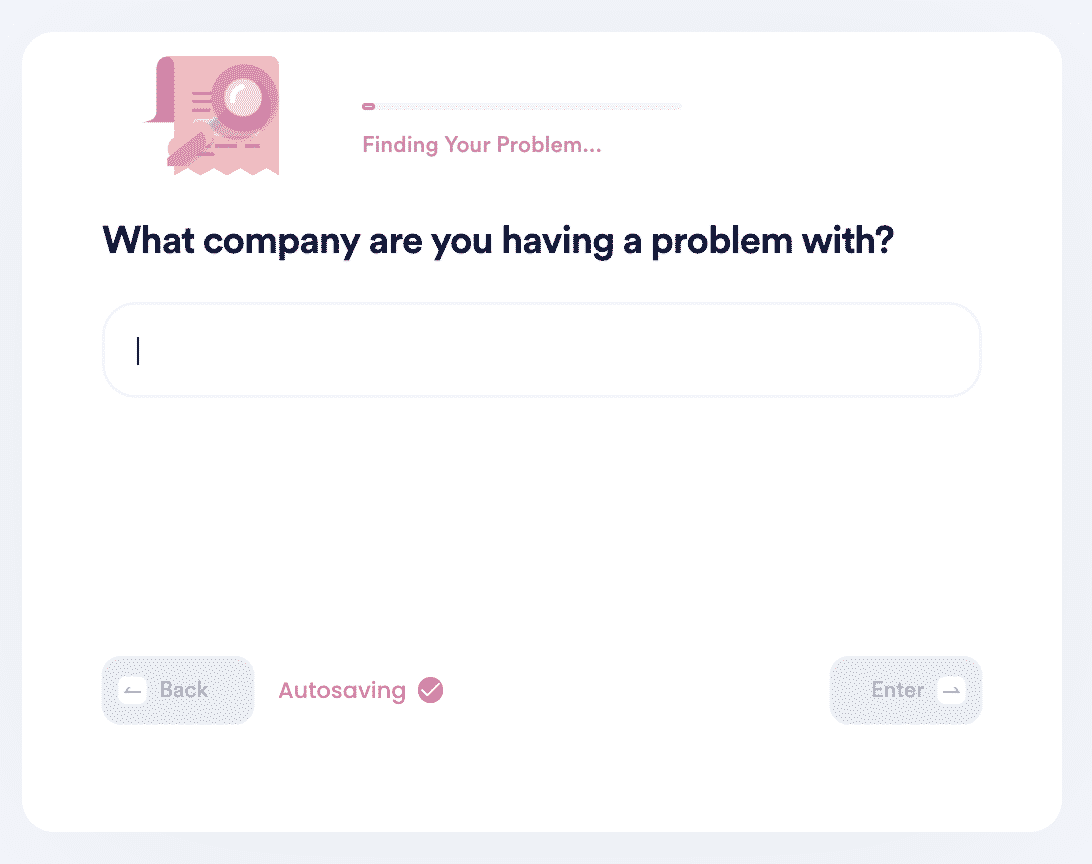 If you're experiencing customer service issues with other companies, DoNotPay will help you solve the matter as soon as possible. Aside from getting your Debenhams complaints addressed, we will help you contact customer service at:
What Else Can DoNotPay Do?

DoNotPay has several offerings aside from handling your Debenhams complaints. We can help you:
Join DoNotPay today to fight corporations that wronged you fast and easily!