How to Dispute Your Darlington PCN In 4 Simple Steps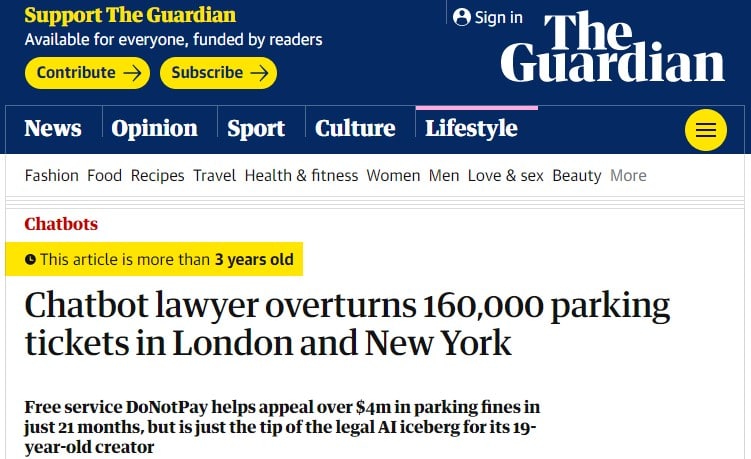 Parking is something that has become a luxury and privilege across the world. Whether you are in the UK or the US, you could be cited for a parking charge for several reasons. These could be parking in a "no parking" area, parking your car in the wrong car park without a permit, or charging you by how your car is parked.
If you are in the UK, councils such as Islington, Birmingham, and even Darlington are having council workers issue parking charge notices (PCN) for vehicles that are not parked correctly or in the right place, or you have been issued TFL PCNs. Similar actions are happening across the world in cities like New York, Seattle, San Jose, Los Angeles, and Chicago.
If you recently received a Darlington Council PCN, DoNotPay can help you appeal that offence. 
Did You Receive a Parking Charge Notice in Darlington Council?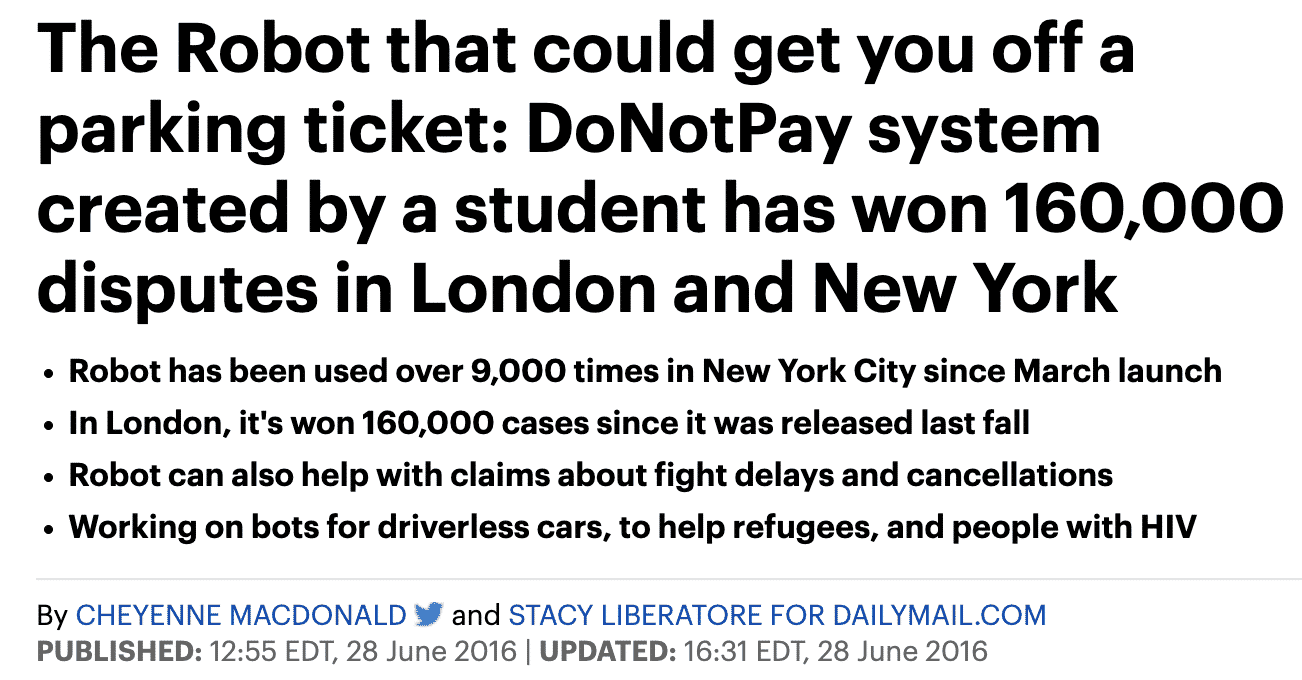 Maybe you opened your post to find a PCN from the Darlington Council regarding your parking practices. If so, then you have officially been cited for this offence and need to move forward with either paying the charge or appealing it. You will want to do this as soon as possible to prevent any delays, especially if your appeal is eventually denied and you are still required to make the payment.
Am I Able to Challenge or Appeal the PCN in Darlington? 
Just like you can pay your Darlington Council PCN, you can make an appeal. There are reasons that citizens appeal their parking charges regularly. This process must be initiated before your due date for payment or you may lose your right to appeal the charge. 
How Long Do They Have to Charge You For the Offence? 
If you are not ticketed right away by a council worker for the offence, then by camera evidence, they have 28 days to issue the PCN to you in the post. If you do not receive the notice within 28 days of the dated offence, then you may be able to have it dismissed.
Why Should I Appeal the Darlington PCN? 
While you can just pay the penalty charge notice, you do have a few reasons to consider challenging the notice and have it dismissed.
Evidence that you were not parked illegally in the car park or the highway is the first reason that you should make the appeal.
If you were not notified in the posted time frame for the offence, then you have grounds to challenge.
The information on the notice is not correct. If the notice is not correct then it can be dismissed.
You were experiencing car trouble and were unable to move it. Make sure you have documentation from the car shop to back up this claim.
These reasons are enough to at least appeal your Darlington penalty charge notice. It can save pounds and prevent unnecessary stress. 
How Can I Pay the Notice? 
When you go to the Darlington Council website, you are met with the following options to pay
By phone
In person by visiting Town Hall.
Mailing a cheque by post
Pay online
There are several options so that you can get your PCN paid on time. If you decide to pay online or by phone, you will need to use a major credit card. If you go to Town Hall, you can bring cash pounds, a cheque, or a card. If you decide to send through the post, do not send cash but send a cheque through postal mail.
You can reach Darlington Borough Council to pay your fine or dispute a PCN
Website
Contact Us
Phone Number
0300 456 2671
Post
Xentrall Shared Services

Transactional Finance

PO Box 877

STOCKTON-ON-TEES

TS19 1 JA

email
customerservices@darlington.gov.uk
Twitter
@darlingtonbc
Facebook
Darlington Borough Council
Instagram
darlingtonbc
What Happens If I Do Not Pay The Notice? 
If you do not pay the Darlington PCN or appeal it by the due date, you could face one or more of the following consequences. 
If you do not pay the fine by the original date, you could be summoned to court and have to face a larger fine.
If another parking notice is issued by a Council Worker, then you may have your vehicle towed. This is only for parking in public places and not private car parks.
You will have an additional fine for the notice being late.
Is There A Difference Between Public and Private Parking Notices? 
If you receive a Parking Charge Notice from a council worker, then it is considered public and should be paid to the council. If you are parking in a private car park, they can also write PCNs, but the consequences are not as severe. They are not legally able to tow your vehicle or put a boot on the tyre. 
DoNotPay Can Help With the Appeal Process in Darlington

Trust Wired to feature the innovative DoNotPay app that has helped more than 200,000 people save millions of dollars by making the timed dispute or appeal against their parking tickets. In just a matter of 120 seconds, you can provide the details and documentation and have your appeal ready for you to send through the post. You can also use the same letter to argue your case.
If you are not sure how to start that appeal process, here's how to get started
Log-in to DoNotPay and go to the Ticket Disputes category. Select the Parking Ticket product.

 

Upload a photo of your citation.

 

Provide us with some details on why you believe the citation issued is a mistake.

 

That's it! You'll receive an appeal letter that contains the best argument to win your case.

 
It's that simple! You can use the carefully crafted appeal letter to serve as your argument when you challenge your ticket. Just don't forget to mail the letter within the proper period for appeal.
They Can Help With Other Appeals Too!

If you received a Darlington PCN and let DoNotPay help you with the appeal process, you can see how easy that was and why they are chosen regularly. Below are some of the tasks that you can get help with.
These tasks are usually time-consuming, but with DoNotPay, they are quick, easy and can be done in minutes.