The Czech Republic Tourist Visa Explained
Before you start exploring some of over 2,000 castles or treating yourself to the best beers in the world, find out whether you need a Czech Republic tourist visa to enter the country. DoNotPay explains the entry requirements and provides answers to all of your questions!
Do U.S. Citizens Need a Tourist Visa To Enter the Czech Republic?
The Czech Republic is a part of the Schengen Agreement, which means it allows U.S. citizens to stay in the Schengen area for 90 days within a 180-day period without a tourist visa.
To successfully enter the Schengen area, U.S. citizens should bring the following paperwork:
A valid U.S. passport not older than ten years
Proof that they have enough financial means to afford their stay in the Schengen area
Documents providing the reason for their entry
Besides the Czech Republic, other parties of the Schengen Agreement include:
Austria
Hungary
Estonia
Liechtenstein
Lithuania
Luxembourg
Does the Czech Republic Impose COVID-19 Restrictions?
The Czech Republic declares the United States as low-risk for COVID-19 transmission, which means that U.S. citizens only need to take one of the following:
A PCR test 72 hours before or five days after arrival
An antigen test 48 hours before arrival
Who Can You Contact if You Have Any Questions?
If you're not sure about the travel restrictions that will be in place during the planned time of your vacation, use the table below to find your nearest diplomatic mission:
Diplomatic Mission
Location
Embassy
Honorary consulate

Seattle
Salt Lake City
Portland
Pittsburgh
Phoenix
Philadelphia
Orlando
Minneapolis
Miami
Livingston
Lincoln
Las Vegas
Kansas City
Charlotte
Houston
Honolulu
Atlanta
Boulder
San Juan
San Francisco
Boston
Anchorage

General consulate

New York
Los Angeles
Chicago

Czech center
New York
After you locate your nearest diplomatic mission, you can express your concerns and ask for further guidance.
If you're not sure which diplomatic mission's jurisdiction you fall under, reach the Embassy of the Czech Republic by:
Calling +1-202-274-9100
Sending an email to con.washington@mzv.cz
Visiting it at the following address: 3900 Spring of Freedom St., NW, Washington, D.C.
Do's and Don'ts in the Czech Republic
Check the table below for do's and don'ts you should keep in mind during your trip to Czechia:
Do's
Don'ts

Try to learn common Czech phrases such as "dobrý den" or "dobrý večer"
Use formal greetings until someone insists you call them by their first name
Give up your seat on public transportation to children and the elderly
Respect the agreed time regardless of whether you're invited to a formal or casual gathering
Explore Czechia beyond Prague
Gift a box of chocolates or flowers to the hostess and a bottle of fine liquor to the host if you're invited to someone's home

Wear shoes in someone's home
Ask "How are you?" as the Czech consider it intrusive
Talk about your job in a casual setting
Expect personal space. Public transportation is often crowded, and if someone accidentally hits you while walking past you, they won't bat an eye
Use cabs—you'll likely get scammed into paying a ridiculously high fare
Gift 13 or an even number of flowers, as it is considered bad luck
Rely on DoNotPay To Provide You With Up-to-Date Tourist Visa Information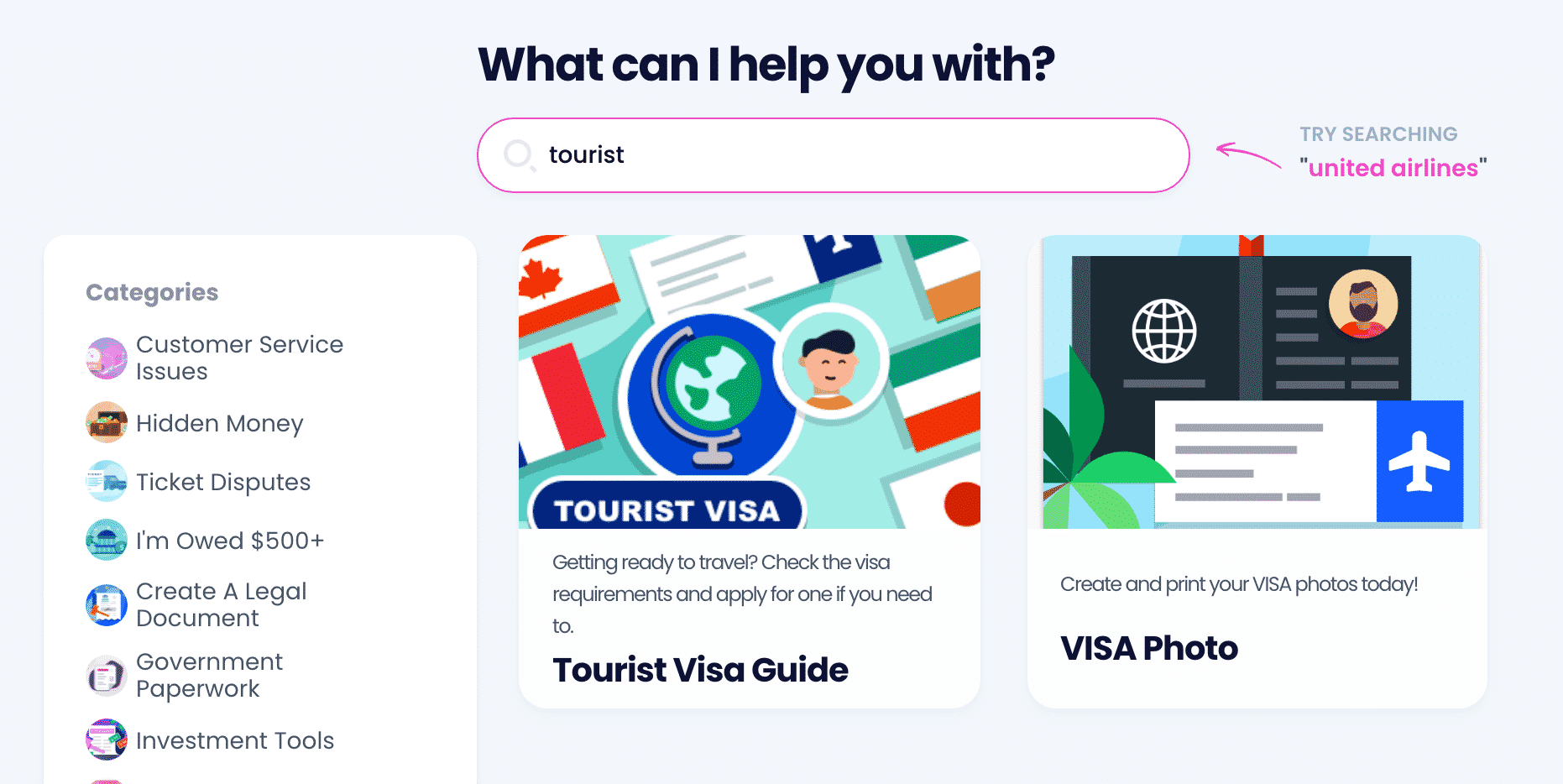 Are you tired of stumbling upon unreliable and outdated information about tourist visas? Finding out whether you need a tourist visa and how to apply for it should not be complicated as it usually is. That's why DoNotPay created a product that will have your back on all of your future trips by:
Checking if a tourist visa is necessary to enter your destination country
Notifying you about your allowed stay time if a visa is not required
Going through the required paperwork with you to ensure you have all you need
Leading you directly to the online application form if the country offers one so that you can request a tourist visa from the comfort of your home
Creating a PDF guide for you if you have to submit your application the traditional way
You will never have to worry about incorrect tourist visa information again if you:
Enter the name of the product in the search bar, which is Tourist Visa Guide
Confirm you have a U.S. passport
Tell us where you want to go next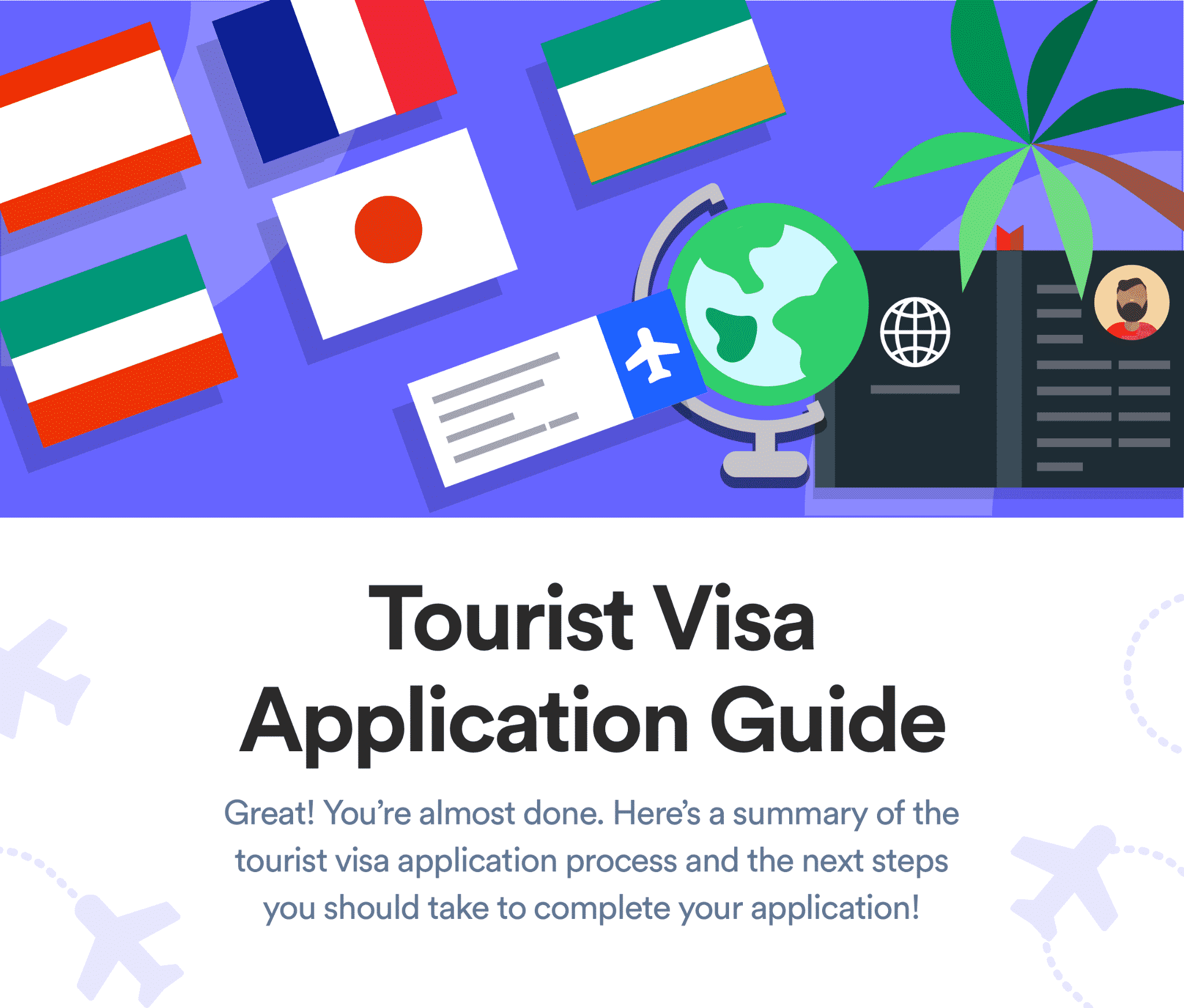 Check Out More of What Europe Has To Offer With DoNotPay by Your Side
You're not done with exploring the vibrant and diverse European culture? Sign up for DoNotPay to find out more about European countries that may require you to apply for a tourist visa because they are not part of the Schengen Zone:

DoNotPay Helps You Tackle All Kinds of Problems From the Comfort of Your Home
Are you too busy to go to Target, Walmart, or photo studios to get your passport photos taken? DoNotPay offers you the possibility of taking them yourself and having them edited without going anywhere!
Thanks to our app, you don't need to visit the post office if you want to initiate a return. You can also skip going to a notary office because we'll help you get your documents notarized.
Here are some other tasks you can complete with ease using DoNotPay:
We Help You Get Fuss-Free Subscriptions to Any Service
Interested in a specific service or platform? Make sure to get the best out of your free trial without getting charged and ending up with an unwanted paid membership. Even if you make a mistake, DoNotPay can end your subscription in a few simple steps!
Our system allows you to generate virtual credit card numbers to prevent platforms from getting your real bank details and using them for unauthorized transactions. We also offer burner phone numbers that will help you go through any subscription or verification procedure without disclosing personal details.