What Is Cyberstalking and How Can You Protect Yourself From It?
The Internet has undergone exponential growth in the last few decades, and it is accessible in every part of the world. Despite its contribution to education and worldwide communication, the Internet has opened new doors for criminal opportunities, as well.
Cyberstalking requires time and planning. The Internet provides a safe haven for offenders, who can hide behind false names and profiles and pretend to be someone else.
According to the report from Ipsos from 2018, 75% of people in the U.S. are aware of cyberstalking. Although the percentage appears to be high, one-quarter of adults have never heard of it.
Cyberstalking Definition
Cyberstalking is a form of harassment that involves the use of the Internet and digital technology to frighten and intimidate someone. Stalkers tend to continually invade the victim's privacy.
Cyberstalking is one of the most dangerous forms of cybercrimes, given that the offender demonstrates advanced knowledge of their victim's life and movements.
In the table below, you will find three most common types of cyberstalking:
| | |
| --- | --- |
| Type of Cyberstalking | When Is It Considered a Crime |
| Email Stalking | Sending threatening emails, spam, and viruses in a repetitive manner |
| Computer Stalking | Hacking the target's computer, taking control of it, and stealing personal information and documents from it |
| Internet Stalking | Tracking the target's movements on online platforms and spreading rumors to slander the victim |
Stalking on Social Media
We use social media to chat with our friends, share photos, and life events, but stalkers can use online platforms to make someone's life miserable. Social media had a significant role in the increase of cyberstalking.
Users have become more open in sharing information on their social media profiles, such as Facebook, Twitter, or Instagram, which has led to the rise of online criminal activity.
If you feel you are being subjected to some sort of stalking on social media, you need to share it with someone you trust. Sometimes, speaking up can feel frightening, but that is the first step in stopping the stalker.
Social media can provide access to your photos, location, or dating history. It is essential to keep your personal information private and not post them on your profiles.
Around 66% of cyberstalking occurred on social media. Some offenders also use online gambling sites, discussion sites, and email to stalk their victims.
Who Is Behind
Cyber Stalking
?
Even though stalkers can be complete strangers, they are sometimes people from our closest surroundings. According to the Bureau of Justice Statistics, approximately 3 out of 4 stalking victims know their offender in some capacity. In many cases, internet stalking is followed by stalking in real life.
What you need to remember is that annoying or distracting messages that you receive from your colleagues or friends are not considered cyberstalking. If your actions are monitored by someone, and you receive intrusive messages that invade your privacy—you might be dealing with cyberstalking.
There's a thin line between acceptable behavior and harassment, but if the communication is unwanted, it is considered to be harassment. Most people who seek to make a connection with you will stop doing so if you ask them to.
Cyberstalkers cross the line and keep sending messages, even when you ask them to stop. These people usually have a criminal record or some mental disorder. They have a great desire to control and influence the victim.
Difference Between
Stalking Online
and Stalking in Real Life
Cyberstalking is the extension of traditional offline stalking. They are similar in some respects—both online stalkers and traditional offline stalkers harass and threaten their victims. If rejected, these offenders can act aggressively. In some cases, they suffer from some form of personality disorder, which makes them believe that they are not doing anything wrong, let alone committing a crime.
These two forms of stalking also have some noteworthy differences.
Geographic proximity

Concealing the identity

Physical contact
Geographic Proximity
In the case of traditional offline stalking, the offender and the victim are in the immediate vicinity. They usually live in the same city or even in the same neighborhood.
With cyberstalking, the offender can be in another part of the world and still harass their victim. Some stalkers find cyberstalking more appealing because they can easily pursue their victims from distant locations. They know that jurisdictional issues are more complex if the victim is not in the same state as the stalker.
Concealing the Identity
Traditional stalkers follow their victims, and they usually make face-to-face contact. Cyberstalkers typically have a high level of computer proficiency, which they use to conceal their identity. They can use several providers to hide their location and IP address.
Physical Contact
While a traditional stalker usually makes physical contact with their victim at some point, cyberstalkers rarely find their victims in the real world. Police tend to underestimate the seriousness of cyberstalking, mostly due to the lack of physical contact, which is wrong. Internet stalking can have traumatic consequences, and therefore should not be taken lightly.
The Motivation Behind
Online Stalking
Cyberstalkers can have different motives for harassment. They can target one person or a group of people. Offenders can be:
Trying to reconcile with an ex-partner

Taking revenge on an ex-partner

Seeking a romantic relationship

Searching for some sort of intimate connection

Manifesting hatred towards the victim
What Does
Internet Stalking
Include?
Before learning how to protect yourself from internet stalkers, you need to understand what it is. Widely speaking, cyberstalking refers to the use of the Internet with the purpose of harassing, attacking, and embarrassing an individual. Here are some typical examples of cyberstalking:
Sending unwanted, threatening, and intrusive messages, and emails (through social media, online forums, etc.)

Publishing humiliating or abusive online content about the victim (content of sexual nature, which overlaps with

sexual harassment

)

Monitoring the victim's movements by using GPS technology

Taking over the victim's identity on online platforms

Sending offensive material to the victim

Accessing the victim's social media or email accounts to extract personal information, change their password, or follow them

Infecting the victim's computers with viruses

Making threats to the victim
Read more about what it means when the offender is harassing you.
What Doesn't Count as
Cyberstalking
If somebody causes you harm unintentionally, they are not considered a cyberstalker. A person who sends a computer virus without knowing it, isn't committing a crime. Friends who send too many messages do not qualify as harassers either.
Federal Stalking and Harassment Statutes
The legal definition of cyberstalking varies across jurisdictions. Some states will qualify internet stalking offenses as misdemeanors, but if the stalkers are persistent, they can end up being convicted as felons.
Online stalking requires proof of "specific intent" for the stalker to be charged with a crime. This means that the victim needs to prove that the stalker had malicious intent to cause harm to them. If the prosecutor has no evidence of the "attack," no charges can be raised.
In the United States, cyberstalking is a criminal offense. The first anti-cyberstalking law was passed in California in 1999. Lots of other states have followed this example, but it wasn't until the 2010s that cyberstalking has received adequate attention from the lawmakers.
Although there is no legal act dedicated to cyber harassment in the U.S, some federal laws govern online stalking to a degree. In the table below, you will find which laws tackle internet harassment.
Federal Law

How It Tackles Cyber Harassment

According to this Act,

victims that had their intimate photos or videos published without permission can

"bring a civil suit for copyright infringement if the victim is the person who originally took the picture, and is thus the copyright owner."

The cybersecurity bill specifies criminal liability for those who "obtain information from any internet-connected computer without authorization."

If a stalker threatens to publish the victim's photo or a video, they "may be charged with extortion if the perpetrator communicated with the victim via interstate commerce channels (

over the phones

, computers, internet, etc.)"
How to Protect Yourself From
Internet Stalkers
Cyberstalking is one of the fastest-growing areas of cybercrime. Online harassment can happen to anyone, and the anonymity makes it hard to track down and prosecute the stalker.
It is essential to protect yourself from online stalkers and minimize the chances of falling prey to online harassers. Using social networks and online platforms is beneficial if carried out with caution. Here's what you can do to protect yourself:
Set strong passwords for every online platform you use

Do not connect with strangers on social media

Never share personal information on your profiles (phone number, address, credit card number, etc.)

Do not turn on location sharing

Set your accounts to private

Use a VPN whenever you're online, especially if you use public Wi-Fi

Do not open attachments that you receive from people you don't know

Google yourself to check what details of yours are available online. If you find any sensitive data, take steps to hide it
Following these tips can help you stay safe to some extent while browsing online.
Stalking People Online
—Who Are the Victims?
Around 41% of Americans were victims of internet stalking at least once in their life. Although most of these people were subjected to milder forms of online abuse, as many as 18% have suffered from severe forms of cyberstalking, such as physical threats or harassment.
Popular targets of cyberstalking are adolescents and teenagers. According to Pew's 2017 study, more than 50% of teens have been subjected to cyberstalking, and most of them did not tell their parents about it.
Women experience cyberstalking more than men. Around one million women and 370,000 men are stalked in the United States annually.
Cyberstalking is one of the ways to instill fear into a partner, and in this case, it constitutes domestic violence. The offenders use online stalking to maintain control over their partner, even when the relationship is over.
What Can You Do if You Believe You Are a Victim of
Cyberstalking
?
If you start receiving unwanted messages or threats online, do not panic. There are several ways to defend yourself. If you are subjected to harassment on social media sites such as Facebook, Instagram, or Twitter, take a look at the guidelines that these platforms offer to help you deal with it.
You can also follow our instructions on what to do if you believe you are a victim of cyberstalking.
Do not engage in conversation with a stalker.

Responding to the stalker's messages can only lead to more stalking and harassment. Do not talk to a stalker or agree to meet with them. If you ignore five messages you receive from them and respond to the sixth one, you send a wrong signal that persistence pays off

Keep all evidence of harassment.

Do not delete messages from stalkers. Either print or screenshot them. Keep a record of what happened, with times and locations. The more info you gather, the better. Even social media sites will ask you to provide some evidence of abuse

Report cyberstalking to the police.

Even though police haven't dealt with cybercrimes well in the past few years, an increasing number of departments have started taking cyberstalking seriously. Reporting harassment to relevant organizations is essential as cyberstalkers usually cease their activities once they are exposed

Change your passwords.

Immediately change passwords on your accounts and enable two-step authentication for extra protection

Check your state's particular laws regarding cyberstalking.
Types of
Cyber Stalkers
In 2005, McFarlane and Bocij (2005) conducted a study, which defined four distinct types of internet stalkers:
Vindictive cyberstalkers

Composed cyberstalkers

Intimate cyberstalkers

Collective cyberstalkers
Vindictive Cyber Stalkers
The study showed that these cyberstalkers were most likely to expand their activities offline. They were more malicious than the other three groups, and most of these offenders had previous criminal records.
This group of stalkers was the only one to use Trojans to attack the victim's computer, and they possessed medium to high-level computer literacy.
Composed Cyber Stalkers
According to the study, the main goal of composed cyber stalkers was to cause stress and discomfort, rather than to develop a relationship with their victims. Their stalking was based on threats, and most of them didn't have a criminal record.
Intimate Cyber Stalkers
As the name suggests, this group of stalkers aimed to establish a relationship with their victims. In most cases, they felt infatuated or obsessed with their victims. Intimate cyber stalkers often use electronic dating sites for stalking.
Collective Cyber Stalkers
Collective cyber stalkers consisted of two or more stalkers that targeted the same victim. Compared to the previous three groups, this one had the most advanced computer skills. They tried to gain information on their targets, such as phone numbers and home addresses.
Use DoNotPay to Protect Yourself From an
Online Stalker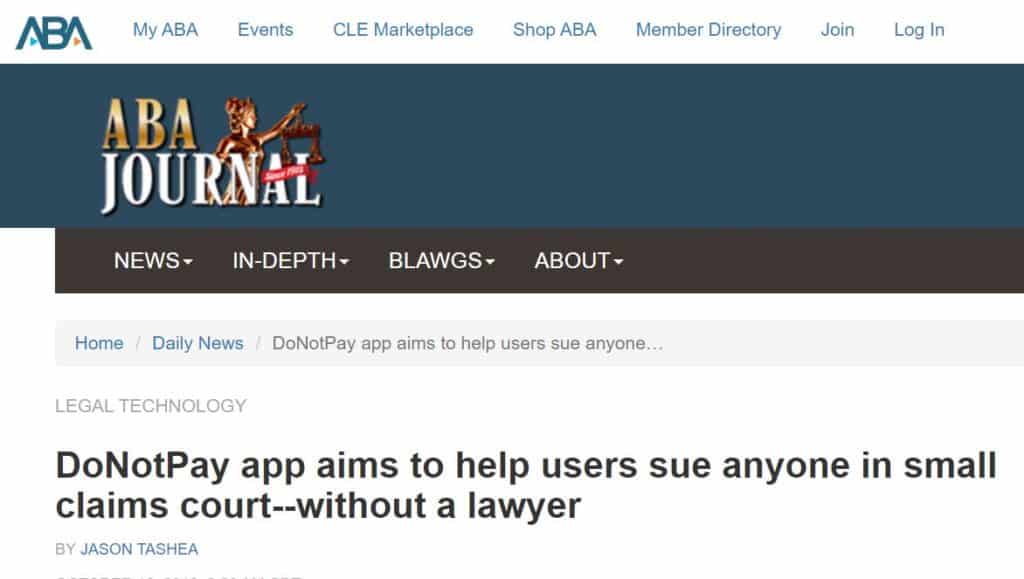 Online stalking can cause fear and anxiety, but putting up resistance and taking action against the aggressor can be your road to recovery. DoNotPay is here to help you fight back. Here's how you can use our app:
Log on DoNotPay via your

Click on the

Relationship Protection

section to start the conversation with our chatbot

Tap on the

Explore Relationship Services

Choose

Safety and Stalking

and then click on

Let's Do It

Opt for

Stalking

Answer chatbot's questions to allow DoNotPay to correctly assess the situation
Once you provide our chatbot with all information, we will get in touch with online platforms where you were subjected to cyberstalking. Here's what DoNotPay will do on your behalf:
Report the cyber stalker so that their account goes under investigation

Try to get a social media platform to block the stalker so that they can't reach out to you anymore
What Else Can DoNotPay Do for You?

With DoNotPay you can have your personal virtual assistant to help you with mundane tasks. DoNotPay offers an array of services that you can use. Log on in a . DoNotPay boasts plenty of great features that you can use to:
Appeal traffic tickets

Challenge speeding tickets
Cyber Stalking and Harassment — Frequently Asked Questions
What's the difference between cyberbullying and cyberstalking?
Cyberbullying refers to bullying behavior online. It's more direct and can cause more harm. Examples of cyberbullying include the offender spreading false, negative, or insulting information about the victim.
How can you prevent cyberstalking?
You can prevent cyberstalking by maintaining a low profile, hiding your IP address, erasing your digital footprint, and keeping your software updated. You can use DoNotPay to take down your personal information from data brokers.
What are examples of cyberstalking?
Cyberstalking refers to persistent and unsolicited contact from someone online. It can involve:
Threats
Abusive, threatening, or demeaning comments
Libel
Defamation
Sexual harassment
Spamming
How to report cyberstalking?
If you are a victim, you should document all the evidence and report it to the police. You may use DoNotPay to file a police report on your behalf. If you feel an immediate threat, dial 999.