What Is Cyber Harassment and How to Stay Safe From It
Working, paying bills, hanging out, watching movies, listening to music, and booking plane tickets and hotel stays—countless aspects of our lives have moved to the Internet. Unfortunately, all the bad, unpleasant, dangerous things from the offline world have migrated online, too.
Harassment or bullying is no longer happening solely in person or over the phone. The rise of social media, smartphones, and widely available Internet services led to a proliferation of bullying in the virtual space.
Cyber harassment, also known as online bullying, cyberbullying, electronic harassment, and Internet harassment, is the use of digital technology to send, post, or publish content with the purpose of harming another person or a group.
It's a modern-day issue that seems to be on a continuous rise. Based on a nation-wide study conducted in 2017, Pew Research Center reported that four out of ten Americans personally experienced online harassment, and 66% have witnessed these damaging and often repeating behaviors directed at other people. The effects on the victim can be wide-ranging, from purely annoying to deeply traumatic.
Cyber Harassment Laws
in the U.S.
There is no single legal act dedicated to cyber harassment in the U.S., although there have been several attempts to legislate it on a federal level. In response to shortcomings in federal law, some state legislatures have developed statutes to address digital harassment adequately. Refer to your state's relevant legal acts to find out more about how to protect yourself or your children from online harassment.
Even though there are currently no unified acts that tackle online harassment in America, some federal laws partly cover the issues pertaining to the matter. Find out which in the table below.
Federal Law

Relevance to Cyber Harassment

Computer Fraud and Abuse Act

Stipulates civil and criminal liability for individuals who

"obtain information from any internet-connected computer without authorization."

Copyright Act

Defines that victims of nonconsensual publishing of intimate material (revenge porn) can "bring a civil suit for copyright infringement if the victim is the person who originally took the picture, and is thus the copyright owner."

Federal Extortion Blackmail and Travel Act

States that a person who publishes private photo or video content of their victim (or threatens to do so) to force them to do something they otherwise wouldn't "may be charged with extortion if the perpetrator communicated with the victim via interstate commerce channels (phones, computers, internet, etc.)"
What Is Considered Harassment Online
Widely speaking, online harassment refers to the use of the Internet to attack, threaten, or intentionally embarrass other individuals or groups of individuals. This type of behavior is often repeated and combined with offline harassment. A typical example involves teenagers abusing their victims in school, then continuing the bullying on social media after they come home.
Cyberbullying can be any one, or a combination of, the following:
Sending threatening or insulting messages directly to the victim (through social media, messaging platforms, online forums, live chat, etc.)

Sending threatening or insulting e-mails or encouraging others to do the same

Intentionally sending viruses by e-mail

Spreading false rumors or publishing online content that intentionally denigrates the victim

Posting defamatory remarks about the victim

Impersonating the victim online in such a way that solicits an adverse reaction towards them in other people

Sending the victim pornography or other explicit and offensive material
Read more about what it means when someone is harassing you.
Is Online Harassment Illegal?
Yes, online harassment is illegal. Exactly what passes as a misdemeanor or felony will depend on the U.S. state—some states will qualify first-time cyberbullying offenses as misdemeanors, but if the harasser persists in their activities, they will be convicted as felons.
There is another catch. Some offenses, including online harassment, require proof of "specific intent" for the perpetrator to be charged with a crime. In other words, the prosecutor has to prove that the perpetrator intended to hurt their victim. If this can't be proved, then technically no crime has been committed.
Types of
Internet Harassment
Even though it primarily affects teens, cyber harassment is an issue that negatively influences the lives of younger children and adults of all age groups. All genders, races, ethnicities, and social backgrounds can be afflicted, too.
Online harassment or bullying is an umbrella term that refers to different kinds of abuse:
Cyberstalking

Trolling

Doxxing

Catfishing

Online impersonation

Swatting

Online revenge pornography
Cyberstalking
Cyberstalking refers to systematic and repeated harassment and intimidation of the victim in an online setting. Online stalkers employ the same patterns of behavior that occur in real life—they tend to creep on their victim's social media accounts, inundating them with manic messages, continuously and obsessively posting about the victim, etc. Cyberstalking is defined as a crime under the law.
Note that in the U.S., there is little difference in legislation between cyberbullying and cyberstalking. If adults are involved, the act is usually referred to as cyberstalking, while cyberbullying is used when the perpetrators are underage. Still, in the eyes of the law, cyberbullying and cyberstalking are treated as the same issue.
Trolling
Perhaps the least dangerous type of online harassment, trolling is nonetheless extremely annoying and creates a toxic Internet environment. Trolls leave inflammatory, provoking, and controversial comments in order to provoke a reaction with their audience. Trolling is not a criminal offense. Best line of defense? Don't feed the trolls—they suffer the most when they're ignored.
Doxxing
When the bully publishes the victim's personal information online and invites others to join in the abuse, that is called doxxing or doxing (short for "dropping docs"). Doxxing is only recognized as a criminal offense if the victim hasn't shared his or her private data, i.e., if their information wasn't public before the abuse occurred.
Catfishing
The term catfishing refers to the fabrication of a made-up person with the intention of luring the victim into a romantic relationship. The individual behind catfishing will create this fictitious character and try to make another person fall in love with them, but will typically avoid meeting up in person. They do so to get something in exchange from the gullible victim. Most often, it's the other person's money that they're after. Catfishing is still not recognized as a criminal offense, but if a victim suffers a financial loss due to the "catfish," the perpetrator could be prosecuted for fraud.
Online impersonation
You know you're the victim of online impersonation if somebody has taken on your name or identity without your consent and with malicious intentions. They're presenting themselves as you on the Internet, and are doing so to harass, scam, or intimidate other people under the guise of someone else's identity.
Swatting
Swatting is a type of criminal prank that often starts online. The perpetrator will find your residential address either through your IP address or through publicly available information about your location. Then they will call 911 or the police and send them to your address by reporting a fake emergency. You should take legal action against the individuals behind the swatting crime.
Online revenge pornography
Distributing the victim's private and explicit content of sexual nature online without their permission—often as a form of retaliation—is called revenge porn. This type of sexual harassment is a criminal offense. If you're a victim of revenge porn, you should get in touch with the authorities to track down the offender. You also ought to contact the platforms that host this content and get them to take it down as soon as possible.
What To Do if You Are the Victim of Social Media Harassment
If you've been targeted by cyberbullies on social media sites such as Instagram, Twitter, Facebook, Tik Tok, and the like, you should first refer to the guidelines published by these platforms that address social media harassment. You can find this information by looking up the site's Terms and Conditions or their Community Standards. Most social media sites will also have a feature that will allow you to report the harassment case. When you file a complaint, make sure to include proof of the abuse, such as screenshots of the offensive comments or messages.
We've compiled a list of things you should and should not do if you become the object of social media bullying.
| | |
| --- | --- |
| Do's | Don'ts |
| Use default privacy settings recommended by the social media platform, or tighten them further if you feel the need to | Don't retaliate against the harasser |
| Unfriend, hide, block, or mute the bully | Don't respond to bullying with more bullying |
| Keep your sensitive personal information (such as your phone number and home address) hidden | Don't interact with the bully after you've asked them to stop at the beginning |
| Contact the police if you feel like you're in imminent danger | Don't let the harassment go unreported and unpunished |
How to Protect Your Child From
Online Harassment
According to a study conducted by Pew Research Center in 2018, 59% of U.S. teens have been bullied or harassed online, with offensive name-calling as the most common form of digital harassment. Cyberbullying has also been repeatedly linked to mental health issues in victims, including anxiety and depression, drug abuse, and even suicide.
There can be serious legal consequences for the offenders, too. The attorney and founder of Carter Law Firm, Ruth Carter, explained it for the Rasmussen College website: "Depending on the rules of your state and the circumstances involved, discipline can include expulsion from school, criminal charges for harassment and civil lawsuits for defamation and other harms. The last thing anyone wants is a suicide or school shooting because of cyberbullying."
Tips to Protect Your Child on the Internet
If your child is going through cyberbullying, they may be ashamed, confused, or even afraid to talk to you or anyone else about it. That's why it's crucial to stay alert and be on the lookout for any suspicious changes in behavior. Still, be careful not to make your little one feel like you're invading their privacy or blaming them for anything that may be going on.
Here are some key things to remember:
Monitor your kid's behavior for any changes

Keep track of how much time your child spends online—

if there's been a recent uptick in their amount of Internet usage lately, it could be cause for concern

Create healthy daily routines together that don't involve online time. Provide the opportunity for a break and reset

Nurture a positive environment that encourages open communication and fosters meaningful conversations

Work together with your child to come up with a solution. Help them feel empowered

Talk to a school counselor or the police if matters get out of hand
What Doesn't Count as
Harassment Online
Actions that unintentionally cause harm and damage are not legally seen as harassment. For example, somebody who sent you an e-mail attachment that contained a computer virus but they didn't know about it, or didn't intend to compromise your digital safety, is not a harasser.
At times, it can be hard to tell if someone is just trying to have fun or is intentionally aiming to hurt you. The line between a joke and harassing behavior can be a thin one, especially when children and teenagers are involved. Nobody can tell you how to feel—things can be hurtful even if you're not sure what you're experiencing qualifies as harassment. If you're uncomfortable with the way someone is treating you on the Internet, tell them that and ask them to stop their behavior at once. If that person or group continues with their unkind conduct, you're dealing with a bully.
Let DoNotPay Help You Protect Yourself From
Digital Harassment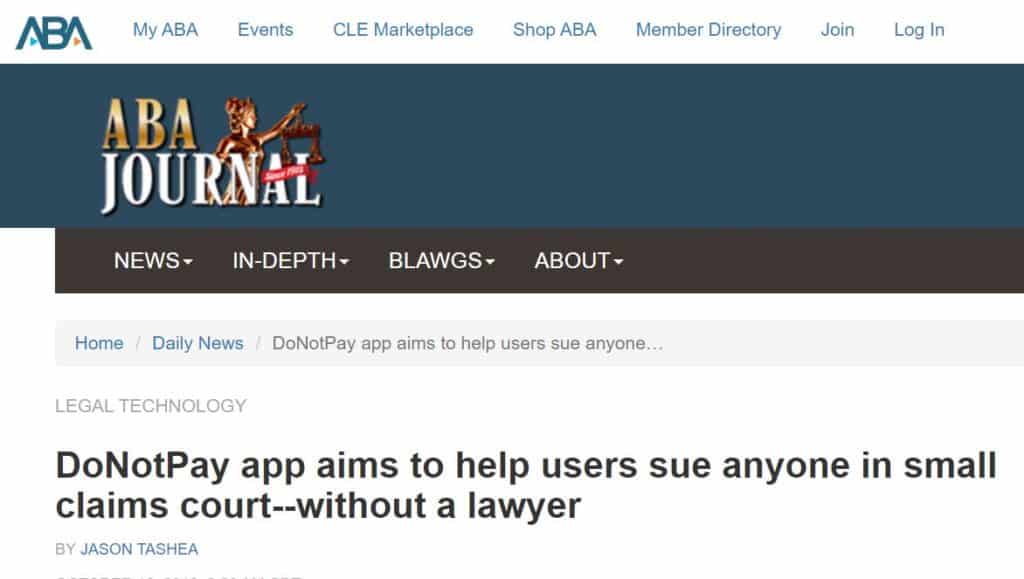 Being a victim of cyber harassment can take a serious toll on your physical, emotional, and mental well-being. To start the road to recovery, it's quintessential you take action against the person or group who bullied you. DoNotPay can take this load off your shoulders.
All you need to do is the following:
Open the DoNotPay app in your

Select the

Relationship Protection

button to start talking to our chatbot

Click on the

Explore Relationship Services

Select

Safety and Stalking

, then click on

Let's Do It

Choose

Cyberbullying

from the provided options

Answer the chatbot's questions to the best of your ability
Once we get all the necessary details from you, we will get in touch with the digital or social media team of the Internet platform where the abuse happened. On your behalf, we will:
Report the offender for online harassment and cyberbullying so that their account goes under investigation

Ask the social or digital media platform to block the perpetrator and prevent them from contacting you again
What Else Can You Do to Get Rid Of the Bully or Stalker in Your Life?
If you're the victim of repeated bullying or stalking online, it may seem like there's no light at the end of the tunnel. We can assure you that this is not the case—there are plenty of things you can do to stop the stalker or harasser and make them pay for what they did. Try to find every morsel of your inner strength you have left, and take firm action against the bully.
In addition to reporting the case through DoNotPay, you have the following tools at your disposal:
If the harassment happened on social media, report this case to the platform's representatives or customer service

Block the user so they can no longer reach out to you

Gather evidence (in the form of screenshots, e-mails, message trails) that you can use against the perpetrator

Report the abuse to the authorities

If everything else fails, file a lawsuit against the offender

Remember, it's not your fault that you are being bullied
It's also a good idea to check your state's particular laws related to online harassment.
DoNotPay Is Your Ticket to a Smoother Everyday

Many of us lead complicated and busy lives, with most of our days peppered with countless errands and matters that require our urgent attention. What if you could automate some of these tasks by delegating them to a genius virtual assistant? DoNotPay can do so many things for you, including:
Appealing traffic tickets

Challenging speeding tickets
You can access the DoNotPay app in any .