How to File A Lawsuit Against CVS Pharmacy

CVS Pharmacy is the largest pharmaceutical chain in the United States, with the highest total prescription revenue. CVS sells prescription drugs, general over-the-counter drugs, and merchandise that relates to drug-store sales. It also provides medical services through more than 1,000 MinuteClinic medical clinics, in addition to Dialysis Care Centers.
In recent years, CVS has grown substantially but has encountered a fair share of controversies. Primarily, it was accused of violating HIPAA (ensuring patient privacy) as it did not dispose of sensitive patient information or train employees in the necessary way to dispose of information.
Also, CVS has been accused of bribery, dumping records illegally, stopping cigarette sales, making million-dollar prescription errors, and even facilitating drug production and addiction.
Through these cases, it is evident that CVS is not as scott-free as it appears to be. In most cases, a claim is filed through Small Claims Court, a special division of the judicial branch that allows individuals to file small claims suits without legal representation. If you've incurred any damages through interaction with CVS, you may be entitled to compensation. Find out more on how to do this and DoNotPay's accessible resources, below.
Can You Sue CVS?
Yes, CVS has been sued for the following reasons:
Breaching HIPAA

By breaching HIPAA, CVS exposed your private records and/or did not dispose of your medical records properly, causing harm.
CVS leaks that a patient is HIV+, causing significant harm to the patient's privacy and safety.

Customer Data Security

CVS has been accused of storing Photo Centre pictures of people and then selling them to private companies.
Selling Homeopathic Remedies

Selling homeopathic remedies besides medicines, elucidating that the homeopathic remedies are of the same sustenance as medication.
Refusal to Serve

Refusing to serve customers as a result of protected characteristics.
Most recently, CVS came under fire for refusing to serve a transgender woman in Arizona.

Joint Opioid-Narcan Sales

If you are purchasing an opioid and are forced to purchase Narcan, incurring financial damage, you may be entitled to compensation.

Improper Dispense of Painkillers And/Or Other Medication

CVS wrongfully disposes of drugs that are known opioids (that can lead to addiction) and/or wrongfully dispenses medication, compromising personal and public safety.
What to Consider Before You Sue CVS
Most CVS claims are processed in small claims courts. Before you file a suit in small claims court, you must ensure that your claim qualifies and is fit to file in this particular court system. Below, find out how you can guarantee that your claim is eligible to file:
How Much Money Do You Want? In most states, the maximum is either $5000 or $10,000 but can be as low as $2,500 in some states.
Type of Settlement. This is all dependent on the type of relief you want — there are two types:
Monetary: This is a dollar value payment that is either gradual or lump sue
Equitable: This is a non-monetary request
Keep in mind that most small claims courts only grant monetary compensation. If your claim doesn't fall within these categories, you'll likely have to arbitrate instead of sue.
Suing CVS in Small Claims Court
Below, find the steps on how to sue CVS in Small Claims Court. Keep in mind that every Small Claims Court varies from state to state and that local regulations are most important when considering the validity and legitimacy of your case.
Send a Demand Letter
First, send a letter detailing the following:

Who you are (name, phone number, address, and account number if applicable)
What you encountered (state the issue)
What you want from CVS (for instance, how much money)

When this is completed, mail it to:

CVS Health

One CVS Drive

Woonsocket, Rhode Island

02895

Fill Out Court Forms
Fill out your state-specific paperwork and any additional forms that might be requested by the county in which the incident took place. Most court forms are free of charge on the court's website;

Keep these forms
Maintain copies
Have excess at your disposal in the event that the court clerk requires multiple

File A Complaint With The Court

Depending on state and county regulations, you might need to mail, fax, or file in-person
You will likely need to pay a small filing fee before you're allowed to sue, but this CAN be waived if you are of a low-income background
Then, you'll receive the finalized forms that have been notarized

"Serve" CVS

Deliver a copy of the filed paperwork to CVS
Check your state and county regulations and follow them to a tee, as many states invalidate small-claims suits if they are not "served" properly

Go To Court
Show up to relevant court dates, keep track of filed forms and maintain records of evidence to support your claim
How to Sue CVS Pharmacy With DoNotPay?
It is important to keep in mind that often, suing is a long and expensive process. It can be difficult for the average civilian to interpret, regurgitate and defend the law. As an easy solution to this, DoNotPay streamlines the lawsuit filing process. All you need to do is:
Go to DoNotPay on any web browser and select "Sue Now"
Quantify your damages in monetary terms
Select whether you'd like to receive a demand letter or court filing forms
Describe your reason for filing the lawsuit and submit any applicable evidence
That's all! DoNotPay will generate a demand letter or court filing forms for you, and a copy of your demand letter will be mailed to CVS on your behalf!
What Else Can DoNotPay Do?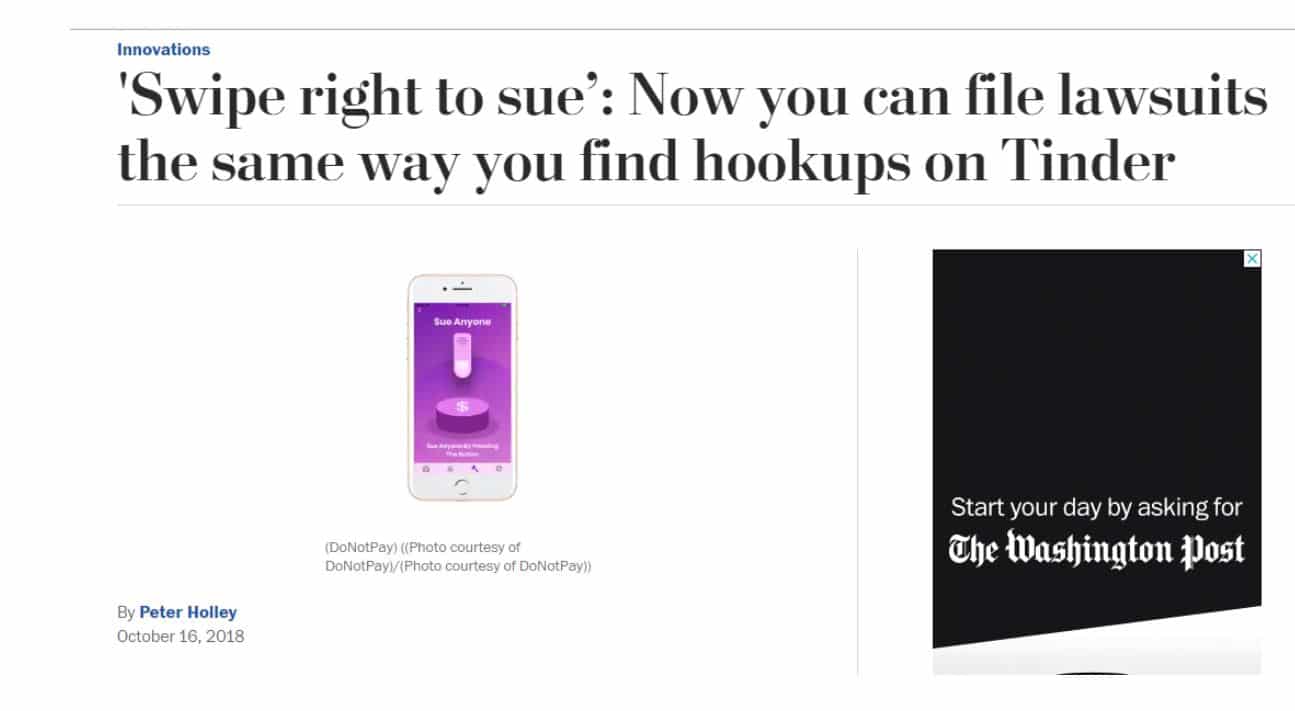 DoNotPay has a track record of helping people sue anyone and win! Check out some of the big corporations we have helped sue: