How to Get a Hunting License in Connecticut 
Connecticut is one of the significant sport-hunting destinations in the United States. However, you will need to get a hunting license to hunt in the region. Hunting license violations attract hefty fines and consequences in Connecticut. It is also highly advisable that you read the Connecticut General Statutes and Regulations the Department of Energy and Environmental Protection stipulated to avoid any violations that risk your license being revoked.
Getting a hunting license in Connecticut is a tedious and time-consuming process. DoNotPay has introduced the Hunting license product that helps get a hunting license in Connecticut. DoNotPay saves you the trouble you have to undergo to acquire a hunting license in Connecticut. You just follow simple steps on the DoNotPay platform to get your hunting license in Connecticut easily and quickly.
Persons Eligible for Getting a Hunting License in Connecticut  
You must meet certain conditions to qualify for a hunting license in Connecticut. The conditions include:
Having a Conservation ID. You should have a conservation ID to get a hunting license. Your conservation ID number is used as your license number.
Hunter education requirements. You must have undergone the Connecticut Conservation Education/Firearms Safety course (CE/FS).
You must be 12 years old or above to qualify for a hunting license in Connecticut.
Persons with disabilities are issued hunting licenses for free in Connecticut.
Types of Hunting Licenses and Their Costs in Connecticut  
Licenses are issued based on type, age, and whether one is a resident on non-resident. The costs vary based on the different types and status of the applicants.
| | | |
| --- | --- | --- |
| Type of License | Resident | Non-Resident |
| Hunting | $19.00 | $91.00 |
| Junior Firearms Hunting (Ages 12 to 15) | $11.00 | $11.00 |
| Firearms Hunting and Inland Fishing | $38.00 | $110.00 |
| Age 65+ Annual Firearms Hunting License | Free | Free |
How to Get a Hunting by Yourself in Connecticut 
You can get a hunting license by yourself in Connecticut so long as you meet all the conditions needed. You can apply for a hunting license through:
State's online system
County offices
DEEP offices
Some sporting goods stores.
The process of obtaining a hunting license in person in Connecticut is cumbersome, as you have to undergo various lengthy procedures that are tiring. The online system is long and sometimes unsuccessful, considering the large number of people applying for hunting licenses in the state.
How to Get a Hunting License in Connecticut Using DoNotPay
DoNotPay saves you the trouble you undergo while applying for a hunting license in Connecticut. The process is fast as all you need is to respond to a few questions and provide the necessary documents. You are guaranteed 100% success while using DoNotPay compared to doing it yourself or using other third parties.  
Here's how you can use DoNotPay to get your hunting license:
1. Search "hunting license" on DoNotPay and select the state you would like a hunting license for.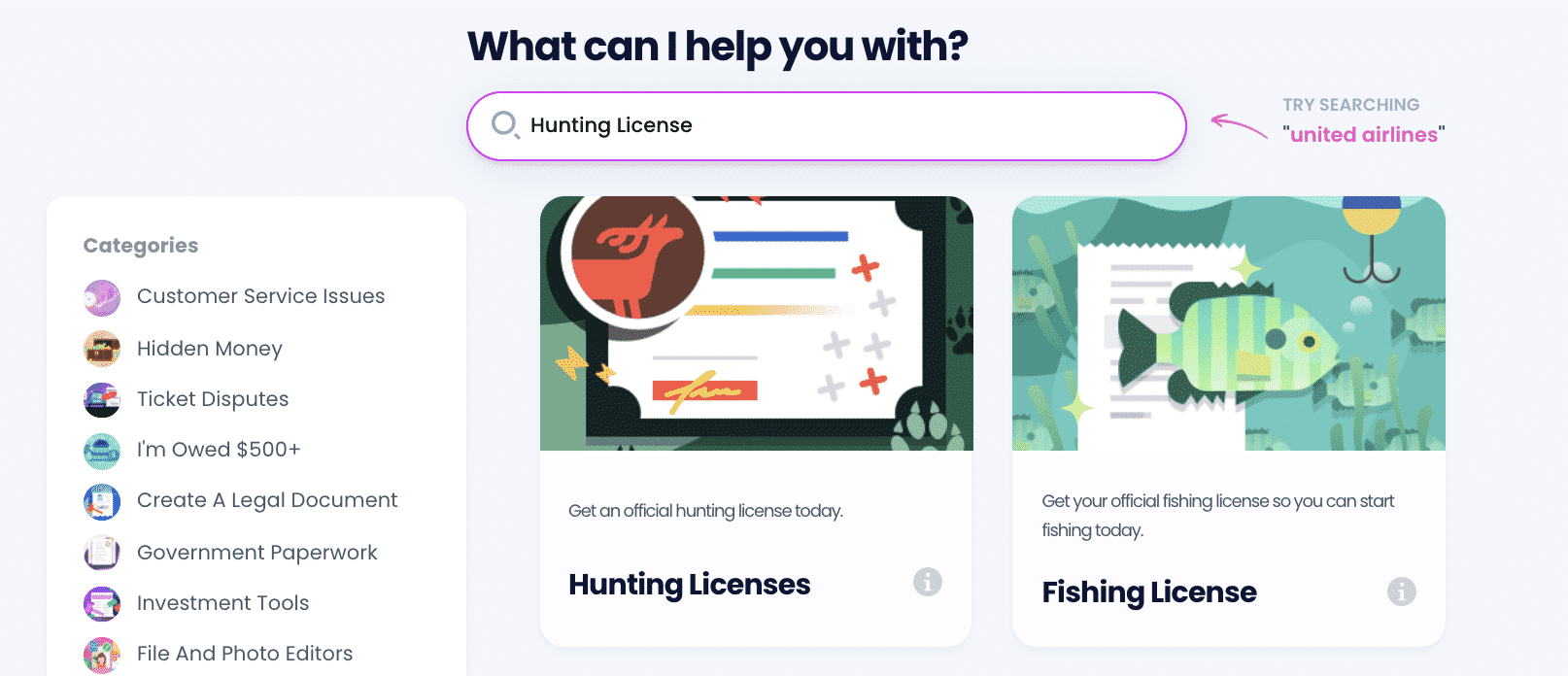 2. Indicate whether you are a resident or non-resident, and choose the type of license you want. For example, an annual or one-time pass, big game or small game license, bear tag, etc.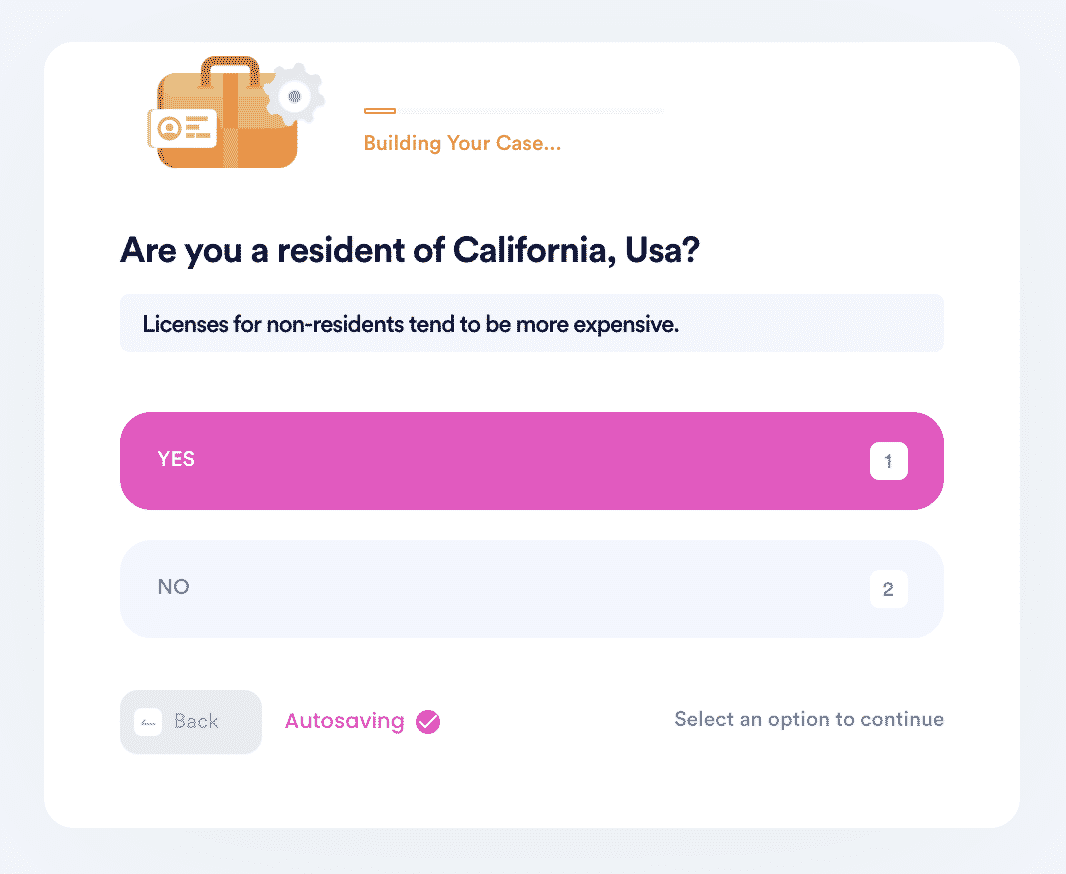 3. Provide your contact information, a copy of your government-issued ID, and pay the fee required by the state.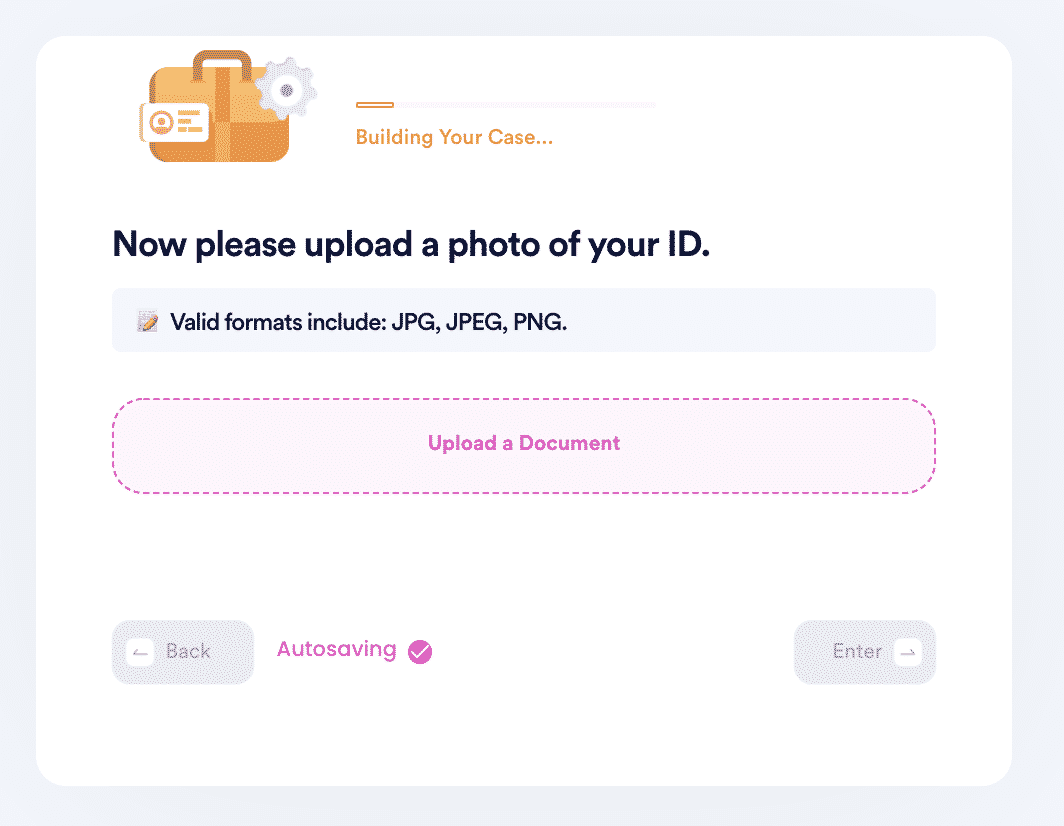 And that's it! DoNotPay will get the hunting license on your behalf, which will be valid immediately. Just download the file and print it as a temporary license, while a physical copy gets processed and sent to you by mail.
Why Use DoNotPay to Get Your CT Hunting License
Dealing with redundant paperworks and confusing procedures can be exhausting. Using DoNotPay ensures you experience its top qualities:
DoNotPay is quick. Cut down on long wait times and repeated steps so you can get your hunting license faster.
The app makes it simple and easy. After filling out a single intake form, DoNotPay will take care of everything.
DoNotPay is successful. Using foolproof procedures, we can guarantee results.
DoNotPay Works Across All Companies and Groups
This robot lawyer is not limited to just obtaining hunting licenses. DoNotPay is integrated with companies and entities across America, making it easy for users to get everything they need without leaving the app.
DoNotPay can help you with:
Other Essential Social and Legal Services Offered by DoNotPay  
DoNotPay also provides some social and legal services you might be interested in. The app can help you:
Sign up today to get your hunting license in Connecticut at the click of a button!