How to Cancel Your Credit Angel Successfully
Credit Angel is a credit repair company that helps UK residents to understand and improve their credit scores. Whether you are dealing with identity theft, fraud, or wrong information affecting your credit score, Credit Angel will help you deal with it to improve your credit score.
If you have been using Credit Angel and you'd like to move to another agency, or you no longer need their services, you have a right to cancel your membership at any time. You can submit your cancellation request by sending an email, calling, or sending a letter to the company.
Looking for an easy way to without contacting the company? DoNotPay has a Cancel Subscriptions UK product that can help you. You'll only need to provide your membership information to DoNotPay and let DoNotPay contact Credit Angel to cancel your membership.
What Are Credit Angel's Cancellation Policies?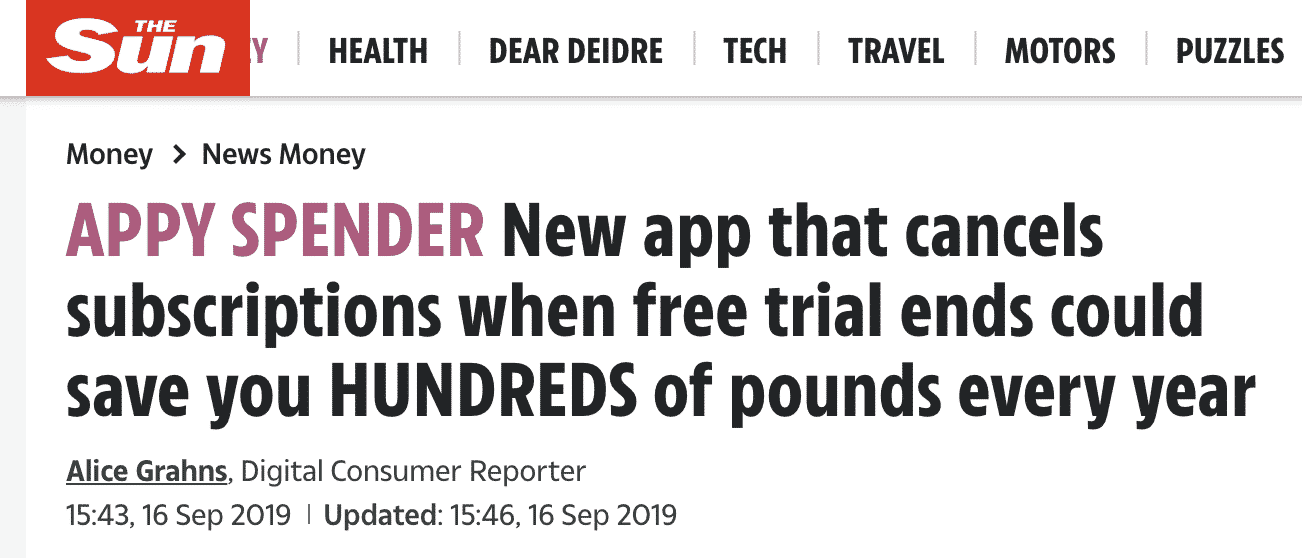 Credit Angel has a 14-day cooling-off period where you can and receive a 100% refund of your payment. Here are the other cancellation policies:
After submitting your cancellation request, it will be processed within 14 days.
If you are cancelling your membership as an emergency, you'll need to inform Credit Angel of the emergency so that your membership can be cancelled immediately.
Refunds are processed to the same payment method you used to make your initial payments.
Credit Angel may cancel your account if you do not access it for six months and fail to make as expected payments.
Credit Angel may also cancel your membership if you use the credit report and other services in a way that is not permitted, like in the case of fraud.
Membership cancellation requests should be submitted in writing so you can send them through email or as a letter.
How to Cancel Credit Angel Membership Within 14 Days
Credit Angel allows you to cancel Credit Reporting and Credit Score services within the first 14 days after signing up. The quickest way to submit your cancellation request in order to beat the 14-day deadline is to send an email.
If you cancel within 14 days, you qualify for a 100% refund of your payment. Credit Angel will process your refund right away, and you should receive it within 14 days.
How to Cancel Credit Angel Membership After 14 Days
Even after the cooling-off period, you are free to cancel your membership at any time. However, the payment for that month will not be refunded and will be processed as usual. Once the cancellation process is complete, the monthly renewal of your membership will stop.
You can cancel your Credit Angel membership through the following methods.
Online through the Contact Us Page on the Credit Angel website or app. Fill in the personal information required and choose 'cancellation' as your reason to contact customer service. Then, ensure that you explain your request in the message section and submit it.
Email – Send a cancellation email with the details of your request to Credit Angel's customer support email.
Post – Write a letter to Credit Angel explaining your decision to terminate your membership and request for membership cancellation. Post your letter to the following address.
Phone – Call Customer Support to speak to a representative and submit your membership cancellation request.
Credit Angel processes cancellation requests within 14 days unless it's an emergency. For example, if your account security has been compromised, Credit Angel will view it as an emergency and terminate your membership immediately.
Here's a summary of how you can contact Credit Angel:
Credit Angel Contact Information
Support Phone Number
0345 222 1550
Website
https://www.creditangel.co.uk/
Email
support@creditangel.co.uk
Postal Address
Credit Angel, Quint Group Ltd,

Glasshouse, Alderley Park,

Nether Alderley, Cheshire SK10 4ZE
Does Credit Angel Charge Any Cancellation Fees?
No. Credit Angel does not charge cancellation fees, but you are not entitled to any refunds after cancellation. Refunds are only processed for cancellations done during the cooling-off period (within the first 14 days after signing up for the Credit Angel membership).
The first 14 days are viewed as a trial period, so cancellation at that period guarantees a refund of the full amount.
How to Cancel Credit Angel With the Help of DoNotPay
Contacting Credit Angel is easy, but DoNotPay makes it much easier. You'll not have to run the risk of undelivered mail or a long waiting time on the call to talk to a representative. DoNotPay's Cancel Subscriptions UK will contact Credit Angel on your behalf and request membership cancellation.
Here's how DoNotPay works:
Log in to DoNotPay and search for the Manage Subscriptions product.

Provide the name of the subscription service you want to cancel.

Provide your account details such as email address and username.
Once you submit the details, we'll work on cancelling your subscription! We'll even try to get a refund on your behalf.
What Else Can DoNotPay Do?
DoNotPay can also help you cancel the following subscriptions, memberships, or orders:
Sign up with DoNotPay to get started.