How to Read, Track, and Pay Your CPS Bills
If you've gotten used to sliding by on your , the party is over. As of September 2021, the company is disconnecting service for non-payment of bills. CPS does offer several ways to pay any outstanding balances. Make sure that you remember to pay your bill monthly from now on.
What if You Forget to Pay a Bill?
If you forget to manage your for one month, you can usually catch up the following month with a small penalty. If you let them slide any longer, you likely find your credit score dropping because you just got busy and didn't keep up.
Ways to Pay Your Monthly Bills
Let's face it: you have lots of household bills to pay. Keeping up with when you paid what, or who paid a particular bill, is enough to drive anybody slightly nuts. You can simplify your bill-paying strategy, but first, let's go over the ways you can pay.
| | |
| --- | --- |
| Pay by Phone | This is a pretty easy way, as long as you have a copy of the bill and a human being is on the other end. Otherwise, punching in umpteen account numbers, passwords, and birth dates is a hassle—miss one, and you have to start over. |
| Pay Online | Logging into your account to pay is also pretty easy, as long as you wrote down or saved your password and user ID. Otherwise, you get caught in the email password loop and give up—which didn't matter with CPS until a few weeks ago. |
| Pay by Check | Some people still write and mail checks to pay bills. If this works for you, make sure you send the check as soon as you get the bill to avoid late charges. The US Post Office has slowed delivery to a crawl, and you don't want late fees. |
Set Up Automated Payments for Your Recurring Bills
If you've noticed, there's a drawback to each payment method listed above.
The simplest way to pay bills is to set up an automatic payment with your bank or credit union. Once you've scheduled your payments, that's it—no more running around wondering if the internet bill got paid.
Online bill pay is one way to automate your life. You give your bank or credit union the account information for each creditor, and the bank pays the bill for you every month. You set the payment amount and the date your account debits.
If you decide to bypass the bank, be sure you use a credit card to pay the bills. You don't want your creditors to have access to your bank accounts—they do make billing errors and you're out that money until they resolve the problem.
How to Set Up Recurring Check Payments Using DoNotPay
DoNotPay gives you the best of both worlds. Your financial information remains confidential and secure, and we pay the bills for you on your schedule.
If you want to set up recurring check payments but don't know where to start, DoNotPay has you covered in 6 easy steps:
1. Go to the Bill Pay product on DoNotPay.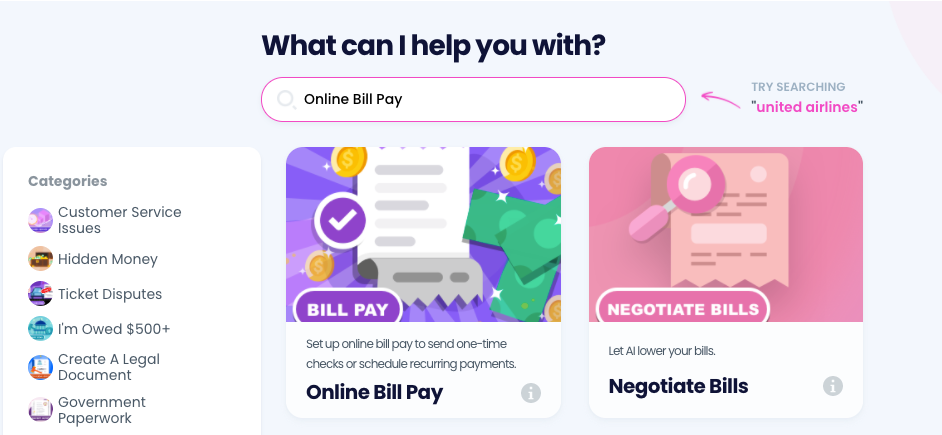 2. Connect a bank account if you haven't already.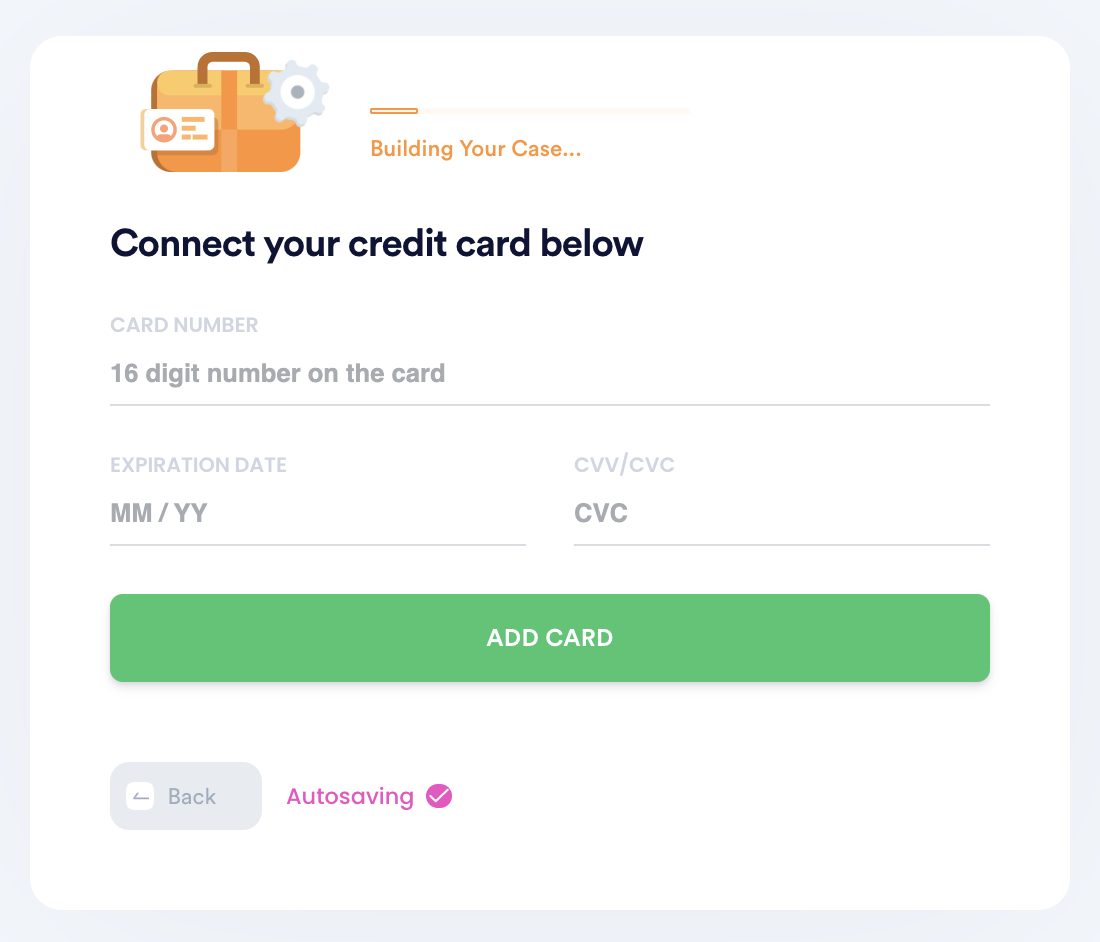 3. Schedule recurring or one-time payments by entering the person you want to address the check to, the payment amount, and their mailing address.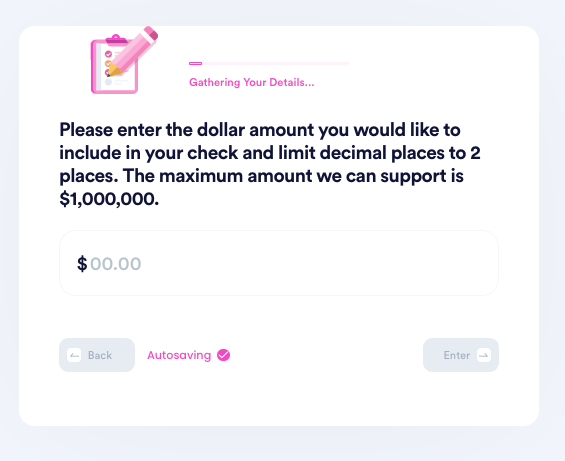 4. Customize the payment with a PDF attachment, image, and memo.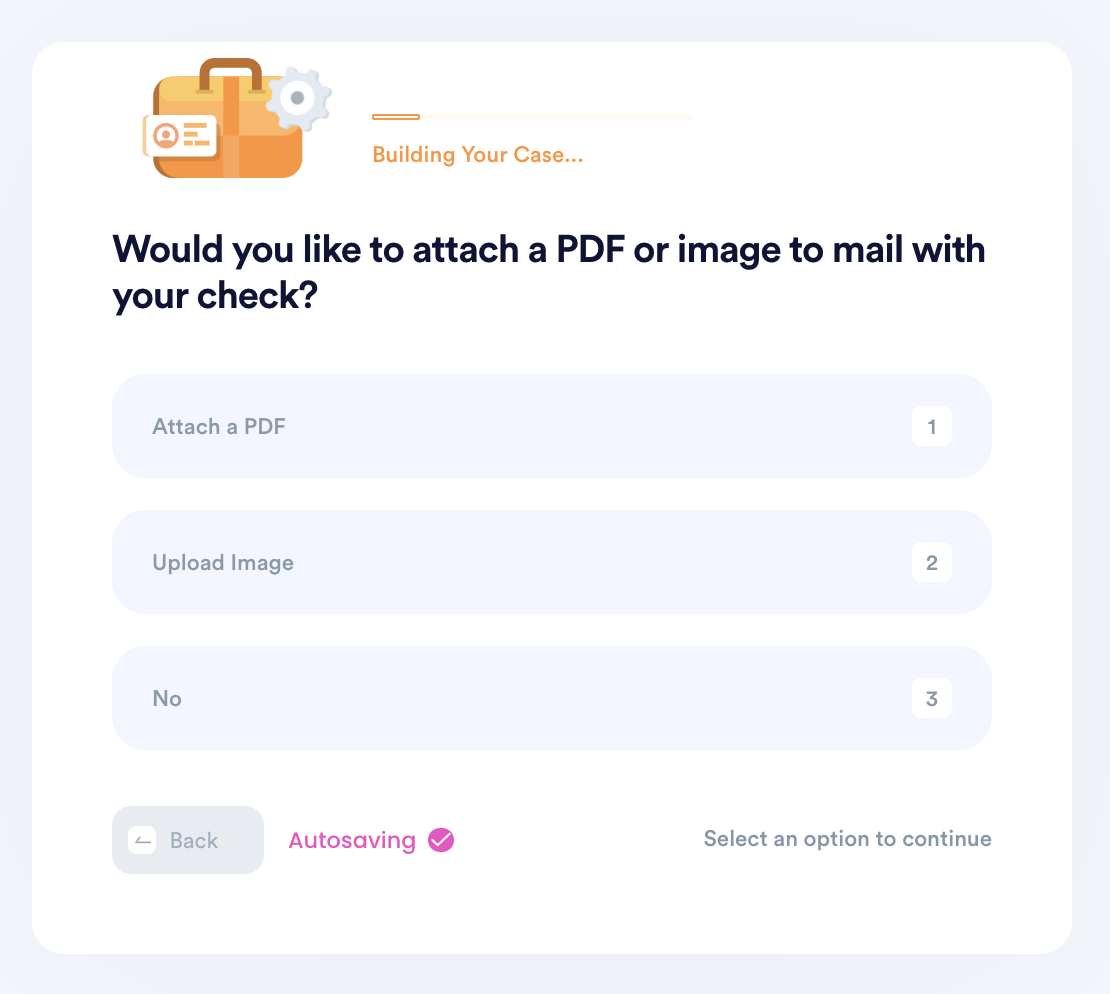 5. Enter your contact information, including email, address, and phone number.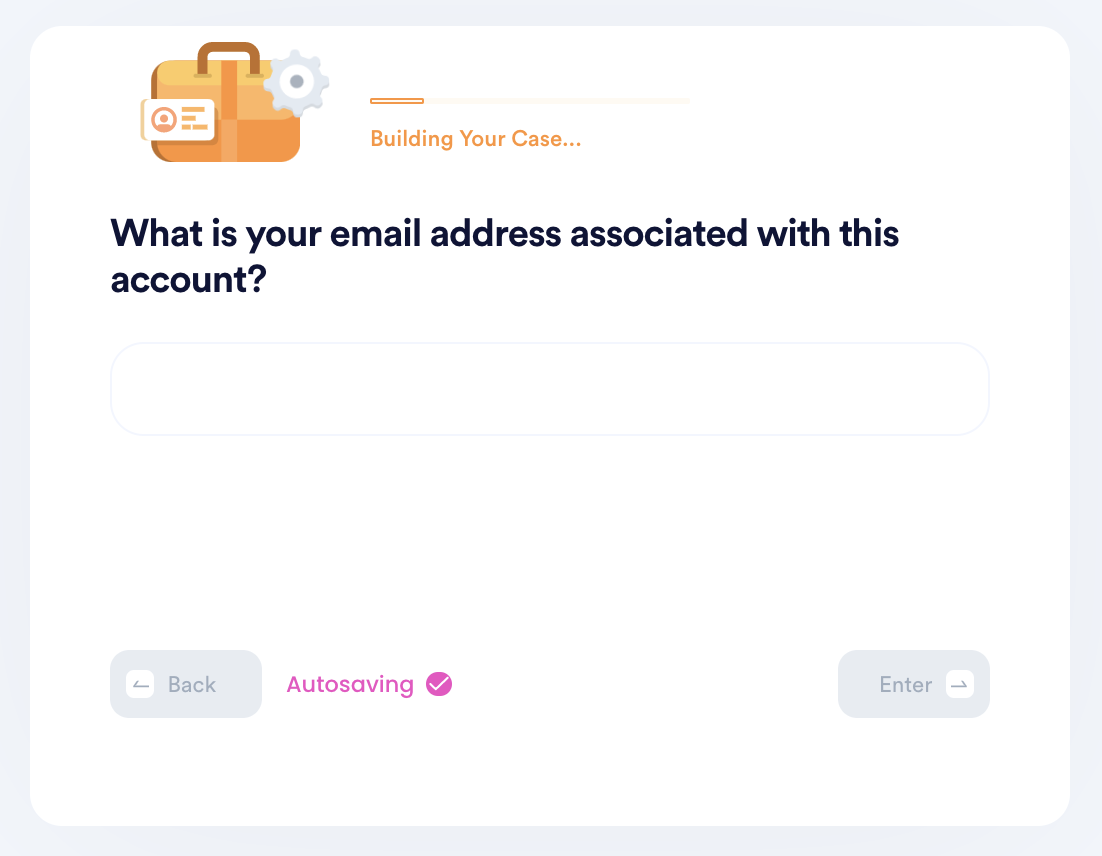 6. Submit your task! DoNotPay will mail the check on your behalf, and make sure it gets sent each recurring period if you set up recurring payments. You can always return to the product to delete or add new payments.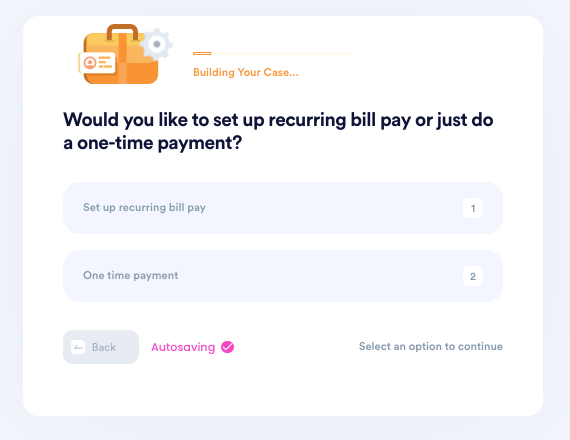 DoNotPay Works Across All Companies With the Click of a Button
DoNotPay can pay all your monthly and recurring bills, from your mortgages to your insurance premiums. We can also handle your monthly subscriptions, just like we do for retail purchases.
What Else Can DoNotPay Do for You?
Aside from CPS, you may also set up automatic payments on the following utility services:
National Fuel

Washington Gas

Dominion

Pay By Plate MA
Well, the question is: what can't DoNotPay do? Your DoNotPay account gives you AI expertise on many topics, from how to fight a traffic ticket to how to get the best coupon deals right at your fingertips. Here are a couple more things DoNotPay can do for you: