How to Manage and Pay Your CoxHealth Bills Online
In today's world, paying bills online is much simpler than digging around for envelopes and stamps. However, managing your online can sometimes seem more of a hassle than comfortable to use. Saving the time and effort by paying your bills online is worth it though, and paying your CoxHealth bill isn't as complicated as you may think at first.
How Can I Pay My Recurring CoxHealth Bill?
With , you can set up payments for your recurring bill through their patient payment portal. You'll first have to make an online account within their system and verify your identity. After logging in, you should be able to see all of your billing information and all upcoming payments. If you prefer to make your payments the other way, you can also call their billing department at the clinic or hospital you were treated at.
How Can I Lower My CoxHealth Bill?
Healthcare bills can build up quickly, and CoxHealth is no exception. Throughout CoxHealth's entire network, there are several ways you could potentially lower a bill for treatment that you can't financially handle.
Insurance. If the procedure isn't covered by your existing plan or you're uninsured, CoxHealth staff can assist you in applying for Medicaid or selecting an insurance plan through the marketplace.
Financial assistance. CoxHealth allots funds each year for financial assistance for those who are not able to afford care. You can apply for assistance at any time up to 240 days after posting your first bill.
Ask. If you're unable to pay a bill, it never hurts to ask for reductions. Contact the billing department at the clinic or hospital where your treatment took place and see if it's possible to negotiate the cost in any way.
Anybody could struggle with bills from medical treatment, and it's nothing to be ashamed of if you can't afford your bills. Reach out for help, because this is a problem that CoxHealth typically understands well.
Making Automatic Payments on Your CoxHealth Bill
If you receive regular treatment at any of CoxHealth's facilities throughout Missouri or have a payment plan for a past bill, then it's likely that you'll need to be paying CoxHealth regularly. Rather than having to mark your calendar and manually process the payment each time, making it an automatic payment can help prevent late fees or accounting errors.
| | |
| --- | --- |
| Costs of Missed Payments | While CoxHealth isn't going to be charging you massive interest on your late payments, they don't take delinquency on bills lightly either. If you end up four (4) months behind your bill, CoxHealth may file a civil suit against you or have a lien placed on your property. This is the point when collections agencies may get involved as well, and it can start to affect your credit. |
| Tracking Your Payments | With so many bills and subscriptions to be paid these days, it can be easy to just leave one out of the payment routine a few months in a row and not notice. Processing manual payments is risky because the ramifications of missing payments can be real for your credit and financial future. The best way to ensure that you never miss a payment is to have it done automatically each time. |
Automating Your CoxHealth Payments With DoNotPay
With DoNotPay, you can set up an automatic payment solution for your recurring CoxHealth bill. DoNotPay is the world's first robotic lawyer and can simplify even the most complex bureaucratic processes with the click of a button. Rather than having to manually process payments or wade through the complexities of the CoxHealth payment system, DoNotPay can ensure that an automatic payment goes through each and every time without you ever having to worry.
How to Set Up Recurring Check Payments Using DoNotPay
If you want to set up recurring check payments but don't know where to start, DoNotPay has you covered in 6 easy steps:
1. Go to the Bill Pay product on DoNotPay.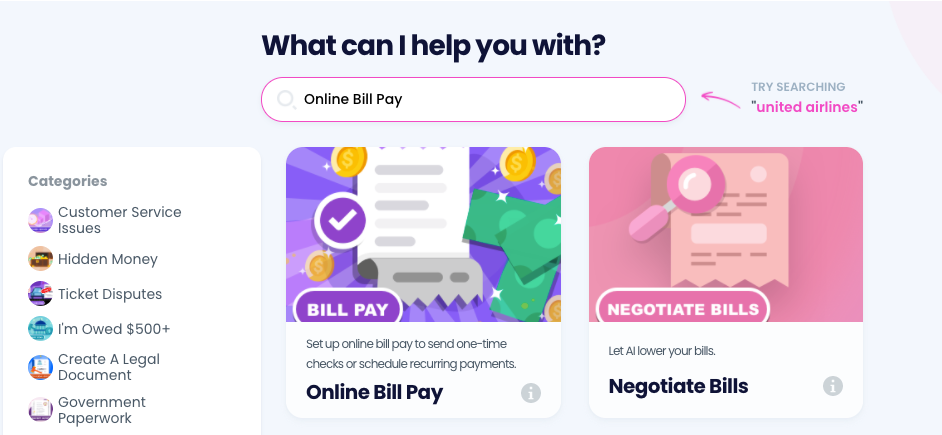 2. Connect a bank account if you haven't already.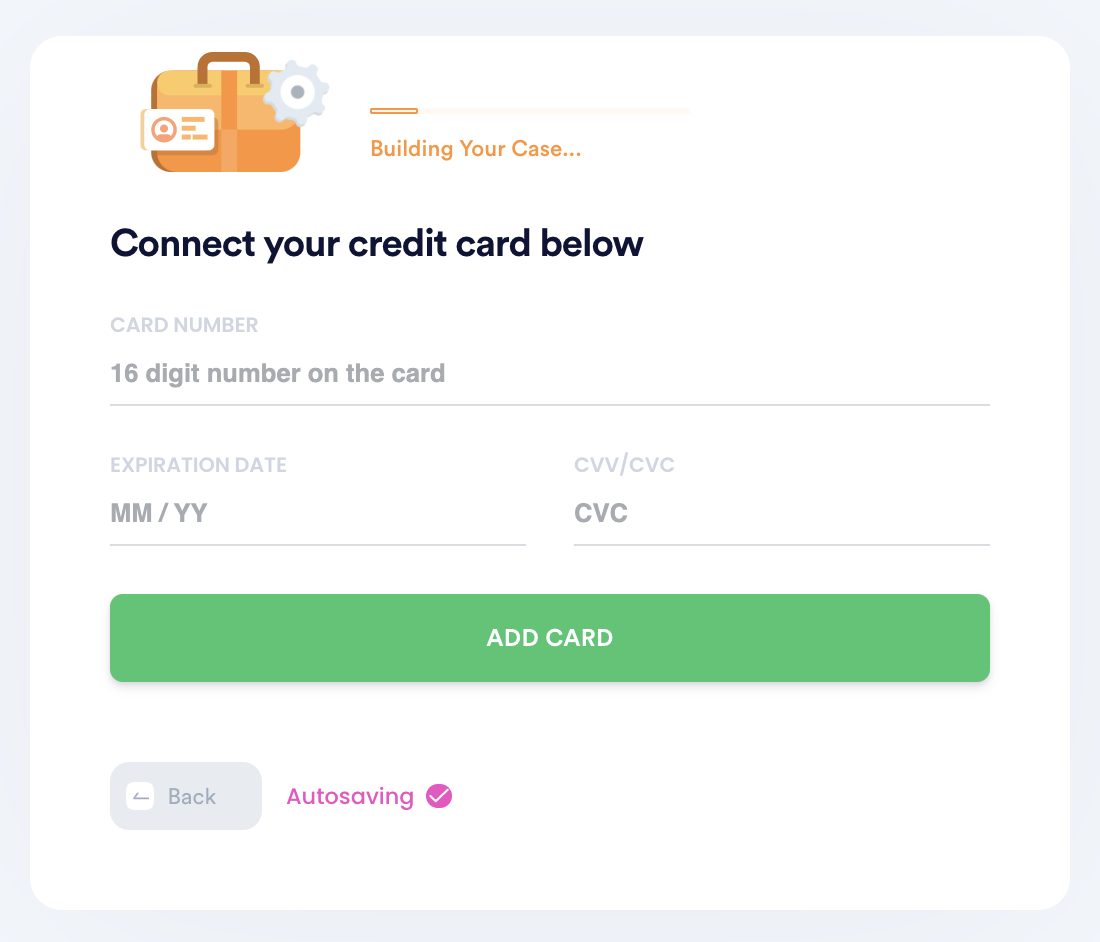 3. Schedule recurring or one-time payments by entering the person you want to address the check to, the payment amount, and their mailing address.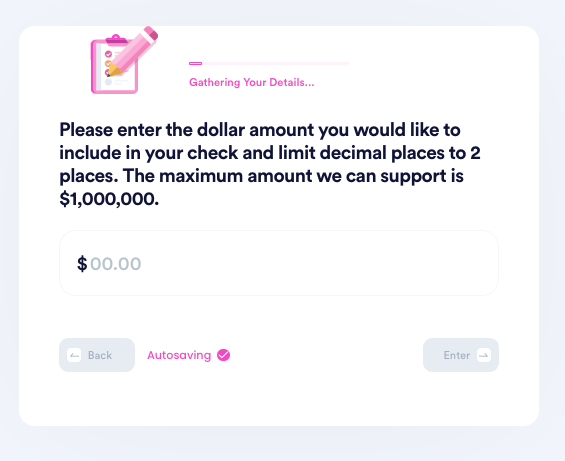 4. Customize the payment with a PDF attachment, image, and memo.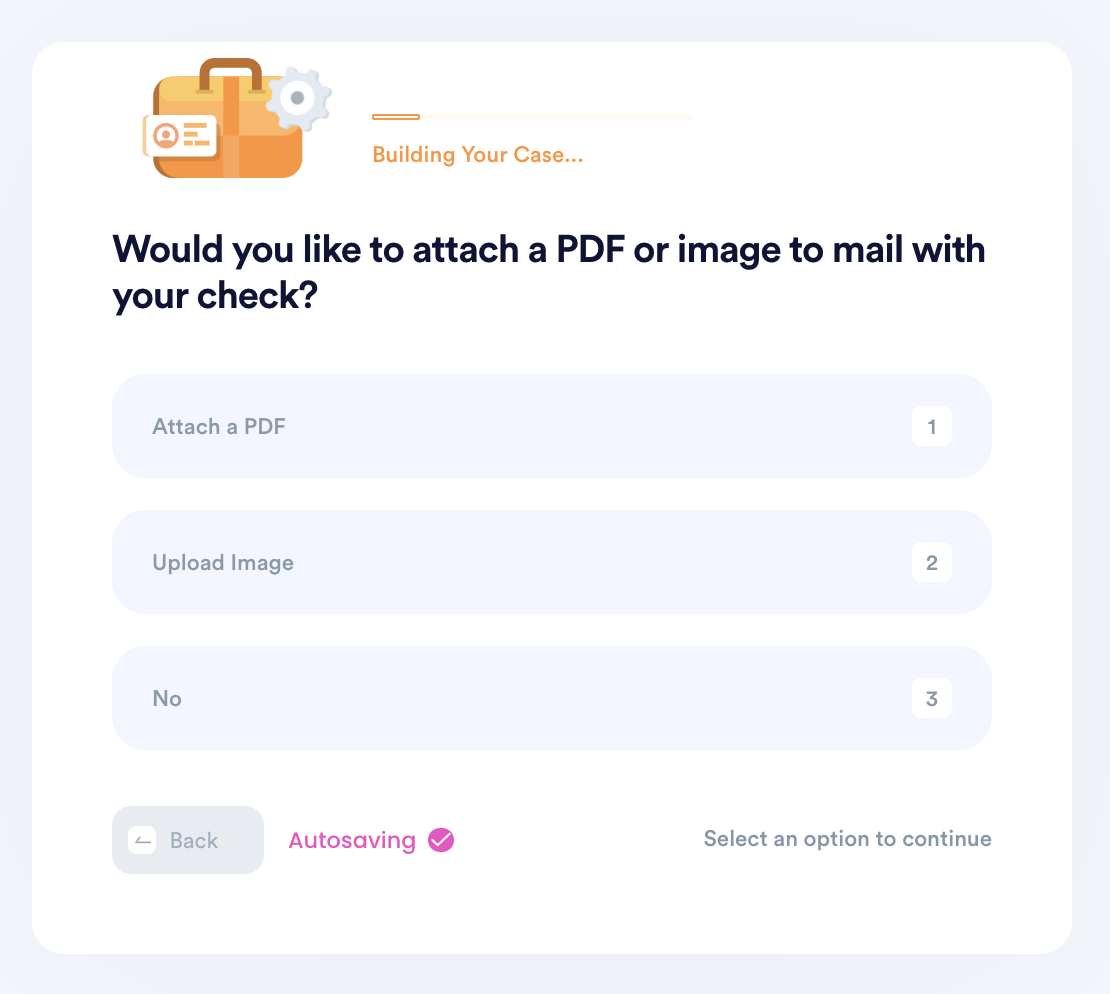 5. Enter your contact information, including email, address, and phone number.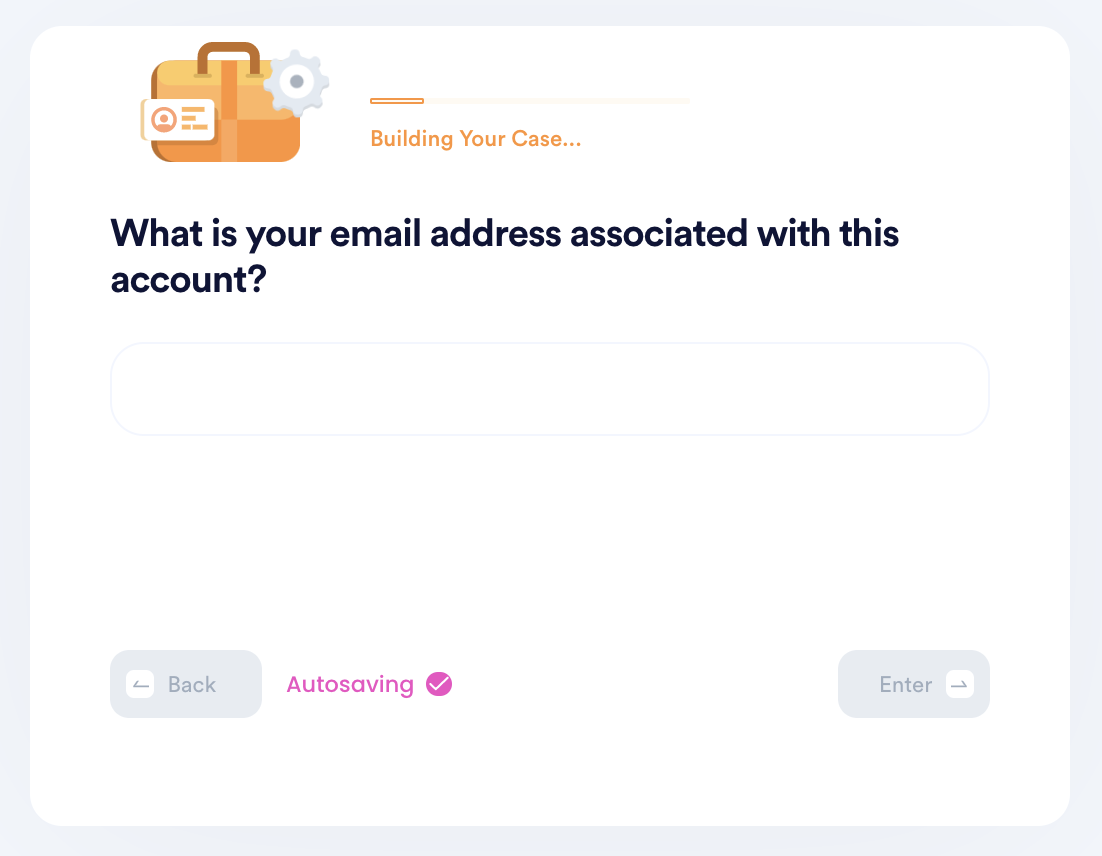 6. Submit your task! DoNotPay will mail the check on your behalf, and make sure it gets sent each recurring period if you set up recurring payments. You can always return to the product to delete or add new payments.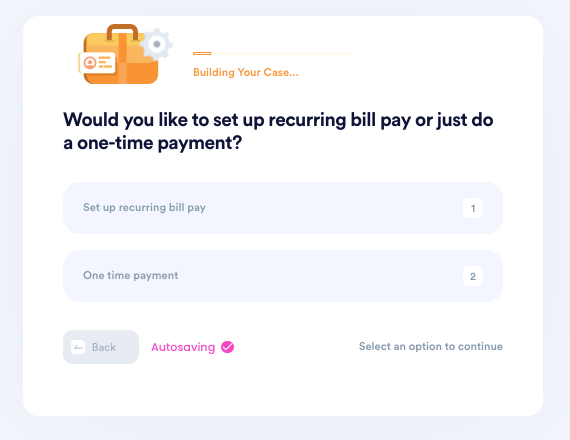 Why You Should Use DoNotPay to Pay Your Recurring Medical Bills
DoNotPay understands the struggle of filling out complex and tedious forms. We can simplify your medical bills into one easy process, and it can also serve the same purpose for all your other utilities and recurring costs, such as:
National Fuel

Washington Gas

Dominion

Pay By Plate MA
What Else Can DoNotPay Do for You?
DoNotPay is more than just bill payments, and it can simplify many different types of confusing processes. DoNotPay gives you the power of a legal team at your disposal for complex procedures, all easily accessible through one great tool.
Some other great uses for DoNotPay are:
DoNotPay has far too many uses to list here. Check out what else it can do to make your life easier today!