Find Out How To Convert PSD to PNG in a Few Clicks!
A PSD file is created by Adobe Photoshop for designing layouts and graphics, and it's an image format that can be opened, edited, resized, and exported in the program. The only problem is that not all software is compatible with this particular type of file—which is why you might need to convert it to other formats like PNG, JPG, or GIF before uploading it online or inserting it in a document. One thing to keep in mind is that PSD files are much larger when compared to PNG files.
A PNG (portable network graphic) is an image file format that, unlike PSD, provides a transparent background or a partially transparent image. It is commonly used for web design. PNGs are not only lossless compression file types that are compatible with all browsers and devices, but they're also versatile enough to be edited in different programs.
To convert PSD to PNG without any hassle, sign up for DoNotPay. Our file converter is quick, safe, and reliable.
How To Convert PSD to PNG
If you want to avoid downloading third-party software on your computer, try using one of the following online converters:
CloudConvert
Convertio
Zamzar
CloudConvert
CloudConvert is a website that provides an easy and accessible way to convert documents and files between different formats. You can simply upload a file to the website, select the format you need, and download your converted document in minutes.
Convertio
Convertio is a website where you can convert various file types with a simple upload and download process. You can use it to convert a variety of files, such as documents (RTF, DOC, PPT), images (JPG, PNG), and video formats (3GP, FLV).
Zamzar
Zamzar is a free file conversion service that lets you convert the type of file on your computer into another format without any technical or design skills - just upload your file and select the format!
What Are the Downsides of Using an Online PSD to PNG Converter?
Online converters aren't all rainbows and sunshine. In fact, there are quite a few downsides to using an online file converter:
The conversion process is not always successful, resulting in file corruption or unexpected errors
You will never know exactly what you are downloading or converting without downloading the file first. It can be hard to verify if the file has been modified by the converter, so you may end up downloading malware or viruses alongside your document
There can be hidden costs, such as paying for monthly service fees for conversions you will forget about months later
A fixed file size limit
By far the most serious issue with online file converters is that they might store your data and sell it to third parties.
How To Check if a PSD to PNG Converter Is Safe To Use
You can't be too careful when it comes to online file converters. To check if a file converter is legitimate, you need to know how they operate as well as where the files are going afterward. You can try to determine if a PSD to PNG converter is safe by:
Checking if the converter has a decent rating—This way, you can easily determine if people are satisfied with its services
Being on the lookout for hidden links and absolutely anything else suspicious—For example, phishing pages, pop-ups, and other unwanted content that could lead you to a hacker's website
Reading the Privacy Policy and Terms of Service—Check whether the developer explains how the website stores and uses your data and what encryption standards the site uses, if any
If an online converter asks you to provide personal information, such as your credit card details, it is usually a bad sign. You should never share sensitive information with a website you don't fully trust.
Use DoNotPay To Convert PSD to PNG in a Flash!
By signing up for DoNotPay, you won't have to stress about the safety of your data or waste time searching for a reliable file converter. You'll get access to our File Converter tool, which is safe, quick, and easy to use.
The tool allows you to convert an unlimited amount of files and choose from over a hundred different file types, without having to worry about irritating advertisements popping up every few seconds or any hidden fees.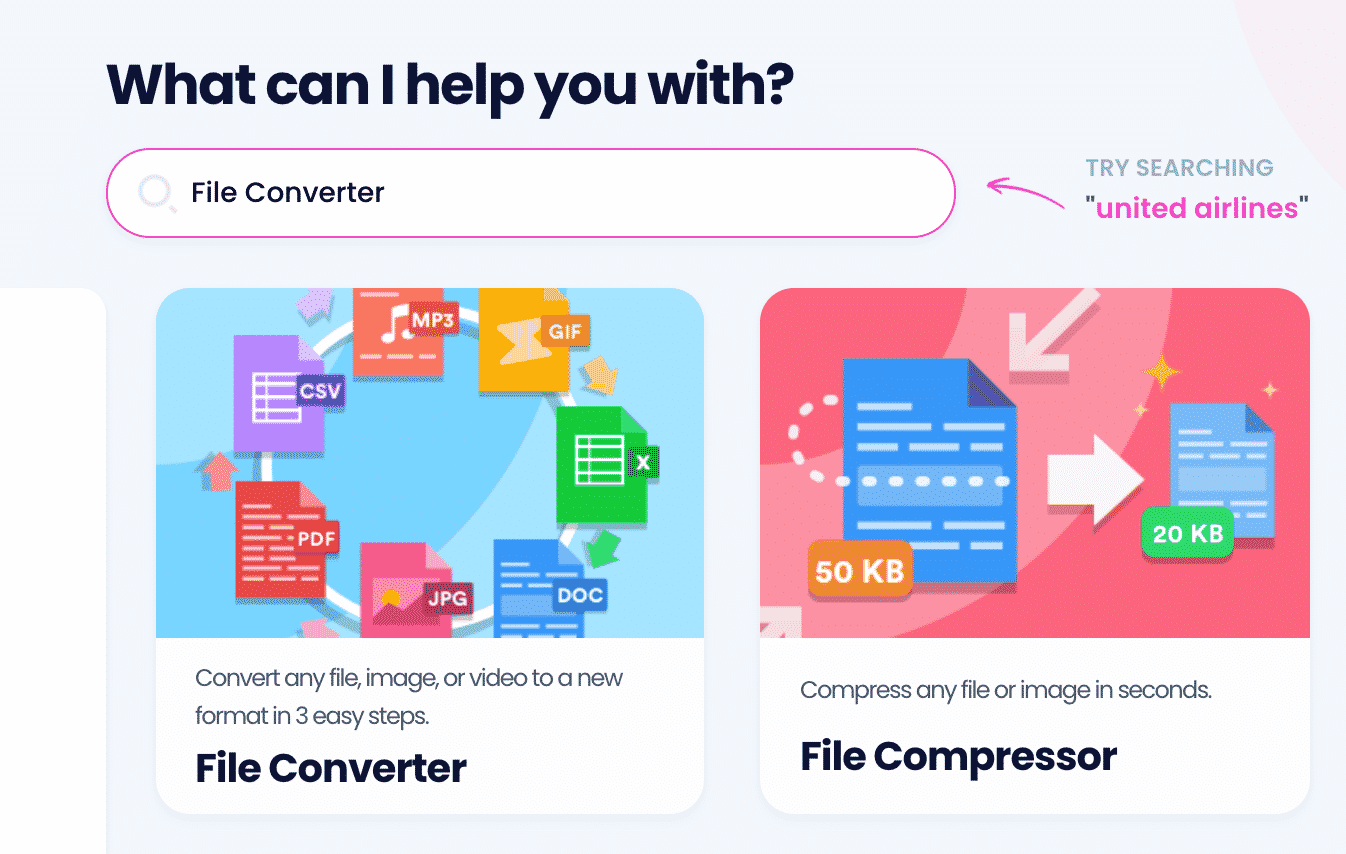 After you log in to your DoNotPay account, you'll need to take the following steps to start the conversion process:
Find the File Converter product
Upload your PSD file
Select PNG as the format you want to convert it to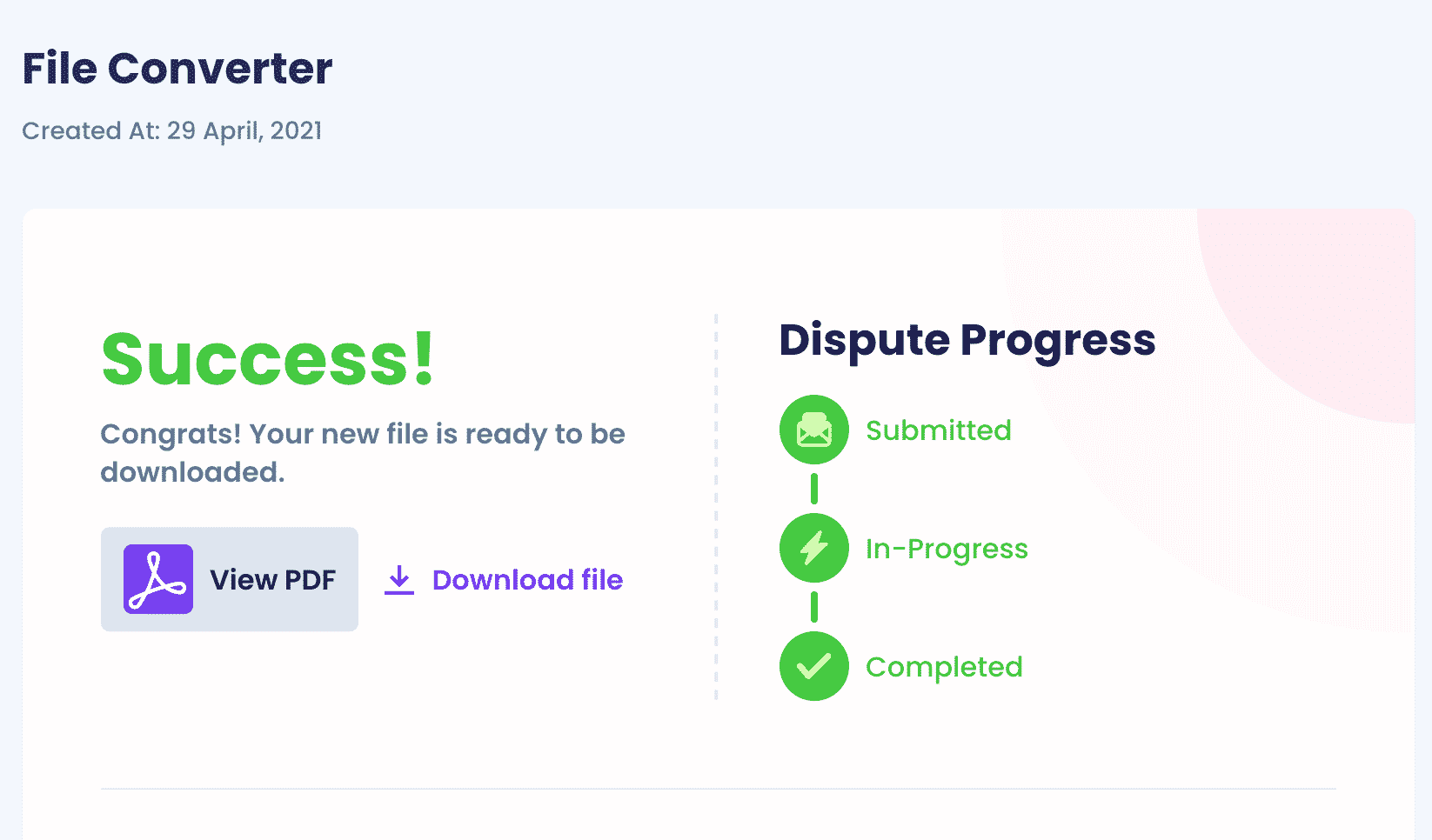 Once you complete all the steps, proceed to the My Disputes page and download your file which will be ready in a matter of seconds. Keep in mind we'll delete all your files after 24 hours.
What Other Files Can You Convert Using DoNotPay?
Other than PSD and PNG, you can convert many more file types with our nifty file converter. They are listed in the table below:
Put Greedy Companies in Their Place
If being on hold with customer service and requesting refunds and cancellations is your idea of the worst nightmare, we come to the rescue!
When you create a DoNotPay account, you'll be able to do the following with ease:
If worse comes to worst, we can guide you through suing any company in small claims court.
Use DoNotPay To Resolve Numerous Issues
The number of products we offer keeps growing. From simple chores to bureaucratic tasks and serious issues, there's not much DoNotPay won't be able to handle in a few clicks.
Would you like to search for unclaimed money you may not know about? Are you trying to save your work from copyright violations? Do you want to contact government representatives? Once you have a DoNotPay account, you will get everything done in a flash.
Even if you are a victim of stalking or harassment, violent crimes, or workplace discrimination, we can help you out! DoNotPay can also perform a sex offender search in your area and give you weekly updates.
If robocalls and spam are what's bothering you, our app will free you from such annoyances for good. Whether the spam is coming via email or text, we'll know what to do.