How To Convert M4B to MP3 in Seconds
The M4B file format was created by Apple Inc. and is a popular file type for audiobooks. It can be stored on a computer and other devices, and it's mostly used for audio files, but it can be used to store other types of media as well.
MP3s are a type of compressed audio files that are used for storing music and other types of multimedia on your computer or mobile device.
Need to convert M4B to MP3? You came to the right place! With our help, you'll learn how to convert your files in the blink of an eye! All you need to do is follow our step-by-step guide on how to use a free audio converter or sign up for DoNotPay and let us convert your file in your stead!
How To Convert M4B to MP3 Online
There are a few M4B to MP3 online converters that you can use to convert your files. Check out the list below to see the most commonly used ones:
CloudConvert
Zamzar
FreeConvert
To use this type of converter, you won't need to download additional software. You can visit the website that you want to use and follow the next steps:
Import the file you want to be converted
Decide on the output format
Wait for the conversion to be complete
Download the converted file
You should know that, although free online converters are the most common and popular way to convert any file, they aren't perfect. There is a number of serious issues that you can encounter when using this conversion method, and we're here to explain what they are.
The Issues You Can Encounter When Using an M4B to MP3 Converter for Free
For many people, converting files online is a quick and easy way to switch formats or share files across devices. However, while file conversion is incredibly convenient, it isn't the most reliable option. There are quite a few downsides to choosing free online converters.
For one, free file converters can't change file formats that aren't supported by them. For example, you could get an online converter to convert your M4B file to MP3, but if the website doesn't support MP3s, everything will be converted back to M4B or a random format that the website supports.
The safety of your files is at risk when using free online converters. Many of the sites that offer file conversions are not secure, so your files could be intercepted by hackers or other non-authorized individuals. If your files are important to you, it's best to look for a safer option.
Convert M4B to MP3 Safely With DoNotPay
The safety of your data is one of the most fundamental considerations when choosing to upload any file to a website. The free online file converters we've reviewed in this article may not be as safe as you think, and that is only one of the major issues they cause.
That's why using DoNotPay is your best bet—we protect your files during the conversion process and remove them afterward. We also provide you with high-quality files, and the conversion process can be done in record time on both Mac and Windows! All you need to do is access DoNotPay and follow the next steps:
Open the File Converter product
Upload your M4B file and select MP3
Download your converted file from the My Disputes page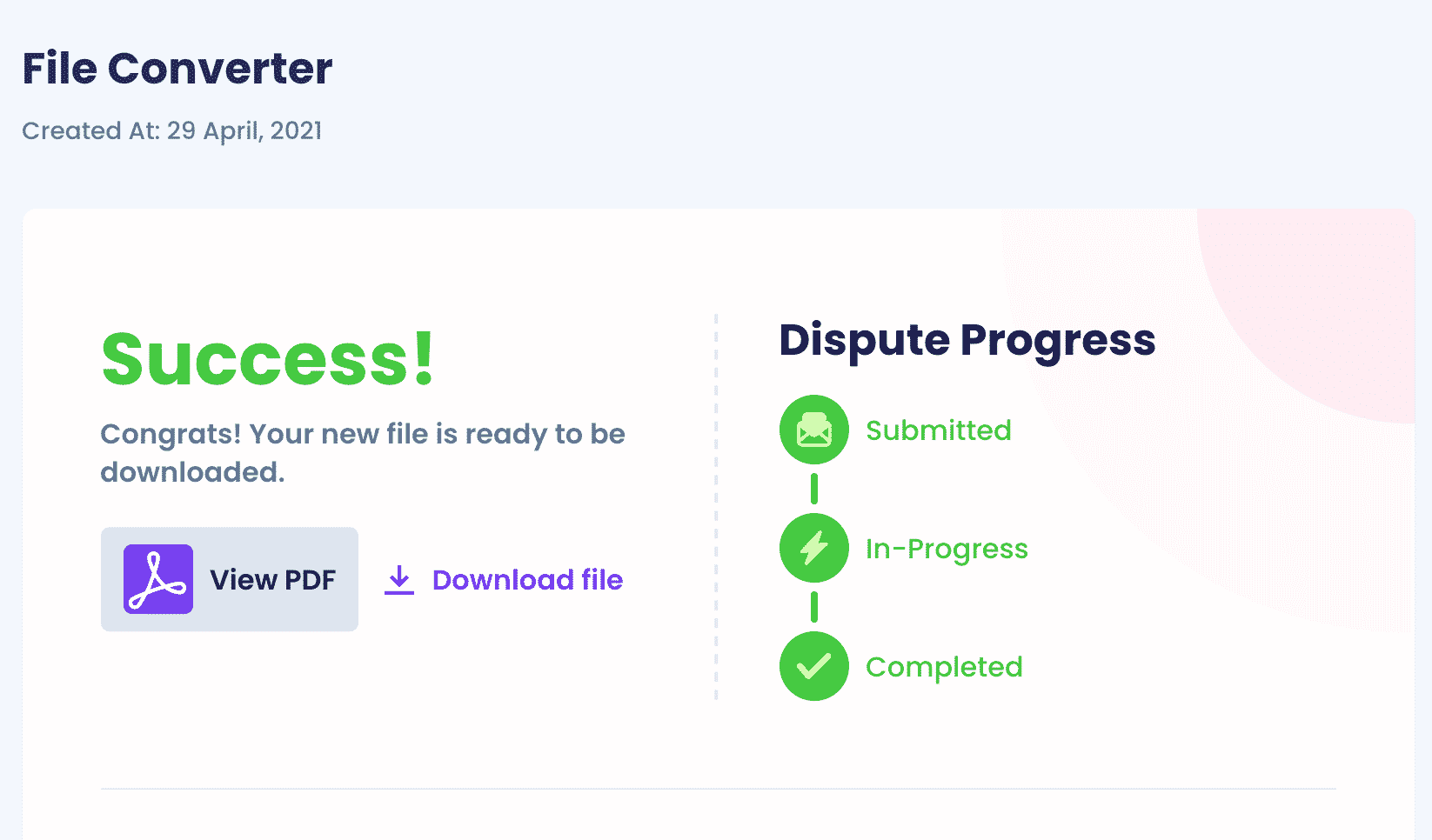 What Other File Types Can DoNotPay Convert?
You can convert more than your M4B files with DoNotPay! Check out the table below to see a fragment of other files you can convert by using our app in a flash:
Hundreds of Useful Features at Your Fingertips
What makes DoNotPay stand out from regular file conversion tools is the array of other features you get access to once you start using our app.
On top of converting hundreds of file types, you can also use DoNotPay to:
DoNotPay isn't just a converter—it's an app designed to make your life easier by automating tedious and complicated tasks. You'll find hundreds of different products inside our award-winning app that will help you save time and money!
Create Legal Documents, Cancel Subscriptions, Appeal Parking Tickets—All With One App!
There's no shortage of tasks DoNotPay can assist you with. For example, the world's first robot lawyer can help you with all manner of legal processes, including:
You can also have DoNotPay handle tedious, time-consuming tasks, like filing complaints, requesting refunds and chargebacks, canceling subscriptions, contesting parking and seatbelt tickets, and fighting email spam for you.
DoNotPay can also save you hundreds of dollars each month by helping you reduce property taxes, lower your bills, and find unclaimed money in your name.