The Easiest Way To Convert JPG to Word Step-by-Step!
People are converting their JPG files into Word documents for various reasons. You can write a report after converting your JPG to Word, adjust the size of the document, change the page margins, and add headers and footers. You can also print your Word document easily if you have a printer connected to your computer.
Though this should be a fairly simple process, it can take a long time to convert a high number of JPGs. This article will focus on the ways you can convert JPG to Word and offer you useful tips on doing so.
If you want to avoid converting your files with online JPG to Word converters, DoNotPay is here to provide you with an easier alternative! Once you sign up, you can use our award-winning app to convert any file type you want securely. The best part is that it will take only a few seconds, and we can convert JPG to PDF (on Mac, Windows 7, and Windows 10), PNG (including transparent PNG), and JPEG!
How To Convert JPG to Word
You can use any of the online converters described in the table below to convert JPG to Word:
| Converter | Description |
| --- | --- |
| Convertio | Convertio is a free system that lets you convert any image from JPG to Word format or other popular formats, such as PDF, DOC, and TXT. It has a simple interface where you can upload up to 10 images at a time and then choose the output format |
| Zamzar | Zamzar is a popular website for converting documents from different formats into other formats. One of their most popular services is converting PDFs and Word files to JPGs. However, the quality of the output isn't always perfect. For example, it's difficult to retain all formatting when converting Word documents into JPGs |
| Smallpdf | Smallpdf is a website that converts any type of image in a variety of formats including in a Word document. This website can convert JPEG, PNG, GIF, BMP, or PSD into Microsoft Word documents in a few clicks, but the quality of the final product isn't guaranteed to be high |
The Downsides of Using a Free Online JPG to Word Converter
An online JPG to Word converter is a great tool for some people as it can save a lot of time and hassle trying to convert an image from JPG format into Word. Users then have more time to focus on the editing process or on doing other tasks that require more attention. However, those who use this software may unintentionally lose a lot of information in the conversion process.
There are a few issues that you may encounter when using the JPG to Word conversion.
The first problem is that the conversion of JPG files may produce strange effects, so you might spend a lot of time trying to figure out what happened and how to fix it.
Another issue is that your JPG file may lose information during the conversion, and if you don't double-check your work, you may end up with a text file that has strange characters or lines that make your file look like garbled text.
The main issue, however, is the security and the safety of your files. These free online JPG to Word converters often don't guarantee that your documents won't be shared with third parties, which can be extremely risky. Luckily, there are ways to ensure the website you're using is safe.
Ways To Check If an Online JPG to Word Converter Is Safe
There are many online converters on the internet, but not all of them provide reliable output. You need to spend some time exploring the features before making your choice. Here are some helpful tips on how to choose a safe online converter:
See what speed and quality of output the converter provides
Get acquainted with the converter's features and how they work
Double-check the converter's price and scope
Find out if the converter has any license or trial restrictions
Look for the privacy policy and terms and conditions on the website
Using DoNotPay To Convert JPG to Word Instantly
If you don't want to bother looking for the pros and cons of these online converters, you don't have to! DoNotPay provides you with a unique and 100% secure conversion service. We can convert any number of files you want without the risk of the converted files being low-quality! It takes almost no time at all, and we do most of the work for you! All you need to do is complete the following instructions to get started:
Choose JPG as the file format you want to convert
Select Word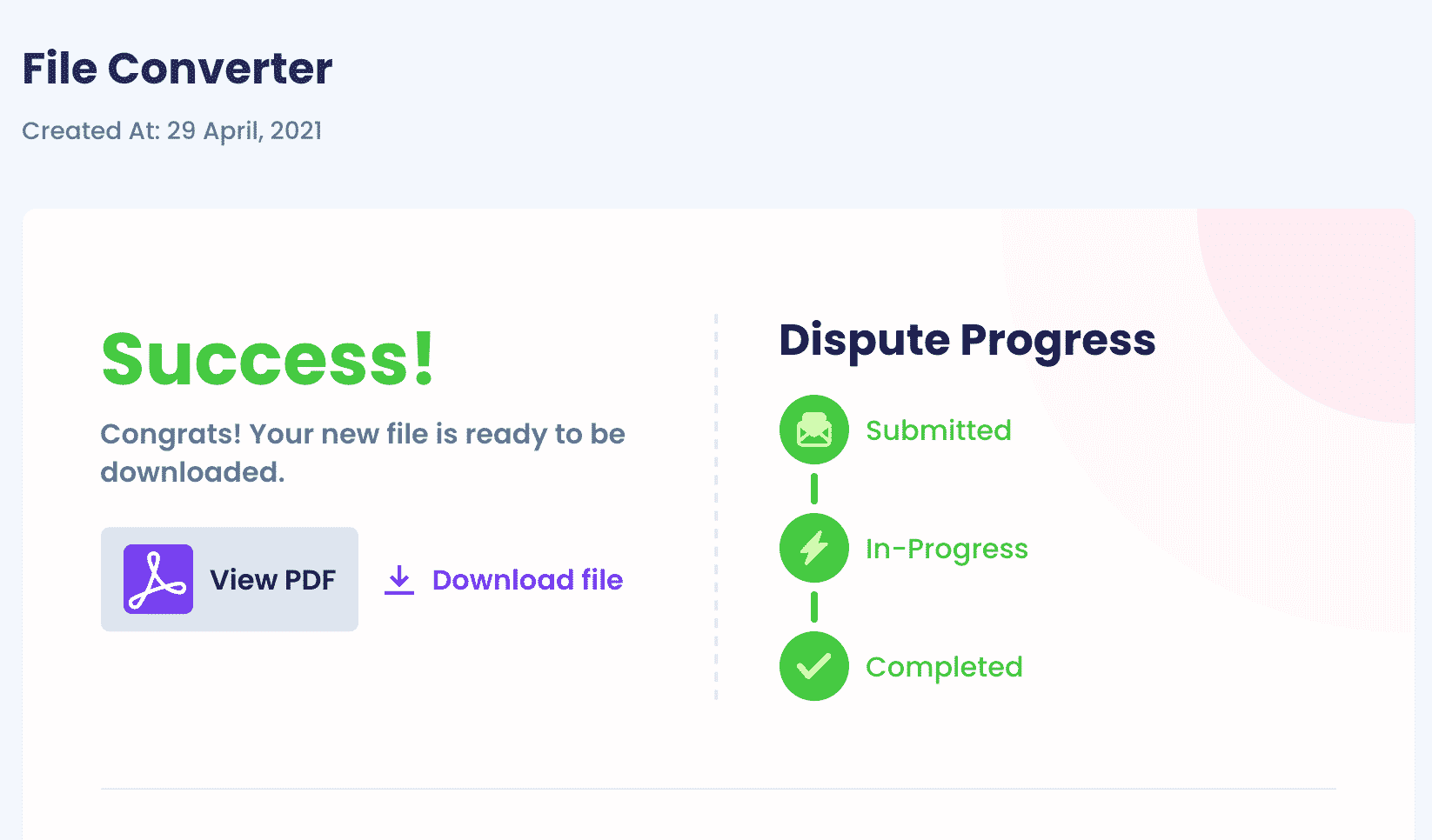 Once you complete the instructions, we'll convert your files for you. You can download them from the My Disputes page right away.
What Other Files Can DoNotPay Convert?
We can help you convert more than JPG to Word! If you're looking for a quick way to convert other file types as well, you can do it in seconds with DoNotPay! Here's what we'll help you convert with ease:
Solve Many Annoying Issues Using Our App
Nobody likes dealing with bureaucracy. This is where our app comes in! We can help you complete the following tasks:
As soon as you sign up for DoNotPay, you will be able to handle all these chores and many more with ease.
What Else Can You Use DoNotPay For?
Aside from streamlining numerous tasks for you, our app can be of more assistance. You can rely on DoNotPay when you need to:
With our help, you can also connect with a loved one in jail, send online faxes, or create passport photos in the blink of an eye. Explore our learning center, and you'll see that there's not much DoNotPay can't do!