You Can Convert GIF to PNG in Three Easy Steps!
GIF stands for Graphics Interchange Format and is a file extension that allows video data to be compressed into a single short video, with frames lasting up to 15 seconds.
PNG stands for Portable Network Graphics. It provides a lossless compression that makes PNG files smaller when compared to JPG or GIF files. The PNG format has been developed as a replacement for GIF.
Converting from one format to another can get confusing if you're not familiar with how the process works. We can shed some light on it and walk you through the procedure step by step. That way, you won't have to bother figuring it all out on your own.
We'll also offer you an alternative way to convert GIF to PNG by using DoNotPay—the easiest and safest conversion service. You can also use our app to convert your GIF file to JPG and MP4 quickly!
How To Convert GIF to PNG
If you want to try converting your GIFs to PNG online, here are some commonly used websites you can check out:
| Website | Description |
| --- | --- |
| EZGIF | EZGIF is an online GIF maker for basic animated GIF editing. You can use it to create, resize, crop, reverse, optimize, and apply effects to your GIFs, as well as convert them to other formats, such as PNG, JPG, and more |
| Convertio | Convertio is an online tool that converts files of one type to another, including GIFs, images, videos, and more. You don't need to download any additional program as it's a web-based converter |
| CloudConvert | CloudConvert is a tool for converting different file formats, including GIFs to PNGs. It can handle animated GIFs, as well as animated and static images |
The Common Issues of Using Free Online GIF to PNG Converters
Online file converters are typically free to use. Some of them can be difficult to navigate and understand. Check out the list below to see some of the common problems related to these converters so you can find one that best suits your needs:
Limited file types—This can be frustrating if you are trying to find a website that converts the specific file type you need. To class some examples, you may want something that converts PDF or GIF files, but some sites will only convert JPGs
Limited output options—Just like the first problem, some file converters will only give you a small number of output options. This can be a frustrating part of the process, especially when you see your file that you want to convert is accepted by one site but rejected by another
Hard-to-use site—You will often have to perform numerous steps in order for the converter to accept your file and complete the conversion. For example, you might be asked to enter your email address first to initiate the conversion process, and that will likely only be the first step in a sea of others required for the conversion to begin
Malfunctioning—A malfunction can occur at any time. You may be in the process of converting your files when it suddenly stops working, and you end up losing your files
Sign-in required—Many of the free online converters require you to sign in to access the feature you need. This can be inconvenient for someone who does not have an account and a big waste of time for those looking to convert a single file
How To Look for a Secure GIF to PNG Converter Online
Before uploading your files, check what info the website provides about file type and size limits. You can figure this out by checking the FAQ section of the website. You should always check this to be sure you're getting the best quality possible. File size limits vary widely from one converter to another, so it's up to you to get one that meets your needs. Some websites do not provide such details, so if you come across such, don't use them.
When it comes to converting videos, you'll want a converter that supports many different methods of conversion. You should also be able to find a list of supported methods on the converter's website.
Finally, check the converter's privacy policy and terms and conditions. It's important that you get informed about the way the company protects your personal info and the data you're uploading on its website. If you see anything sketchy or unclear, continue searching for a different converter.
How To Convert GIF to PNG With DoNotPay Safely
Converting your GIF to PNG on free but sketchy websites, although the most common conversion option, isn't the only one! We're here to provide you with the quickest and easiest way to convert your GIFs in only a few clicks! The best part is—the process is 100% safe, and you can complete it on any system, including Windows, Mac, and Linux!
Register for DoNotPay, and complete our quick, three-step guide to convert your GIF right away:
Open the File Converter product
Upload your GIF
Choose PNG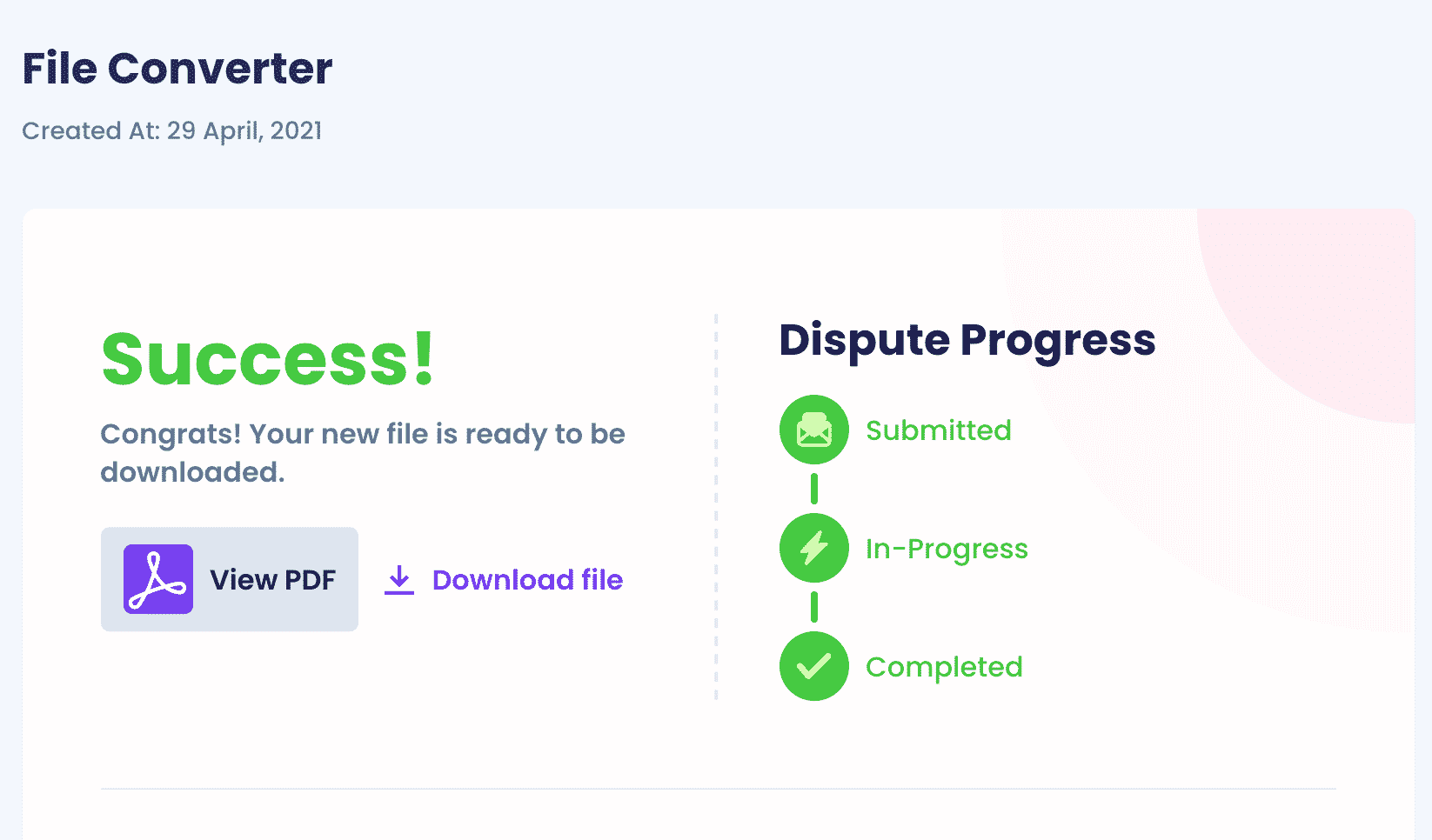 That's it! We'll convert your file, and you can download it from the My Disputes tab!
What Other Files Can DoNotPay Convert?
There is no shortage of files you can convert with DoNotPay! Consult the table below for more details:
Save Money With the Help of DoNotPay
Are you tired of losing money on useless memberships and forgotten subscriptions? Our app can help you cancel subscriptions or memberships in a snap. Have some questions for the customer service? Use DoNotPay to jump the phone queue.
If you want to sign up for a free trial but don't want to risk being charged, get our virtual credit card. Thanks to this card, you'll enjoy any free trial stress-free. It will also save you from receiving spam emails.
In case you're also struggling to claim a warranty or insurance, we can assist you with this too. Rely on DoNotPay to solve any issue regarding purchased products—whether you need to return an item, file a chargeback request, or get a late delivery refund.
If you're dealing with a serious problem, don't bother wasting your money on lawyers—our AI-powered app can help you file a complaint, appeal a banned account, sue anyone in small claims court, and draw up various legal documents!
DoNotPay Also Helps You Earn Money
Our app is an expert at saving money, but we can also assist you in earning some. You can use DoNotPay to find unclaimed funds under your name, sign up for paid clinical trials, and get victims' compensation. If you want to redeem your gift cards for cash, enter numerous sweepstakes, and get compensated for a delayed flight, count on our help!