Find Out How To Convert FLAC to MP3 Safely and in No Time!
FLAC is a lossless audio format that is used for compressing audio files without sacrificing sound quality.
MP3 is one of the most popular audio formats, and it's mostly used to store and exchange music.
Since FLAC is larger than MP3, many people choose to convert their FLAC files to make them more manageable. We can help you convert FLAC to MP3 using different audio converters online, but that's not all! You can also learn how to use DoNotPay to convert your files securely in three simple steps.
How To Convert FLAC to MP3 Online
The online conversion process is similar, if not the same, for most of the converters. Here's how it works:
Upload the document you want to convert
Say what format you want to convert it to
Wait for the conversion to be complete
Download the converted files
If you aren't sure what online converter to choose, the best course of action would be researching them and finding as much info as possible prior to deciding. Looking for reviews from the people who use them can be extremely helpful. Some of the commonly used FLAC to MP3 converters are:
Convertio
CloudConvert
Zamzar
Despite the fact that the conversion process sounds fairly simple, there are certain problems that you can come across when using these converters. That is why it's important to get informed about the one you want to use before you sign up for it.
Free Online FLAC to MP3 Converters—Common Issues
It is important to note that while free FLAC converters are widely available, this does not mean they are safe. It is possible to get viruses or other malware from both free and paid types of software. This is because the software can still be hacked or malware can be included in the program. It may also come with viruses that are downloaded into your system.
Another issue you can encounter when using a free online converter is your data and sensitive info being shared with other parties without your knowledge. These online converters aren't known for protecting your privacy and personal info, so having your data shared with unauthorized third parties is a ]real possibility. Cybercriminals can gain access to your work files or personal info and use it for malicious purposes, which can be extremely problematic.
How To Convert FLAC to MP3 Safely With DoNotPay
To avoid the security and privacy risks we explained and protect your data, you should opt for DoNotPay. Our AI-powered app provides you with a 100% secure product that helps you convert a number of files, including FLAC and MP3, in less than a minute!
The best part is that the files you'll get are of high quality, and you can use our product on both Mac and Windows—the choice is yours! The process is also completely streamlined and takes minimum effort on your part. Here's how it works:
Subscribe to DoNotPay and open the File Converter product
Upload your FLAC file
Select MP3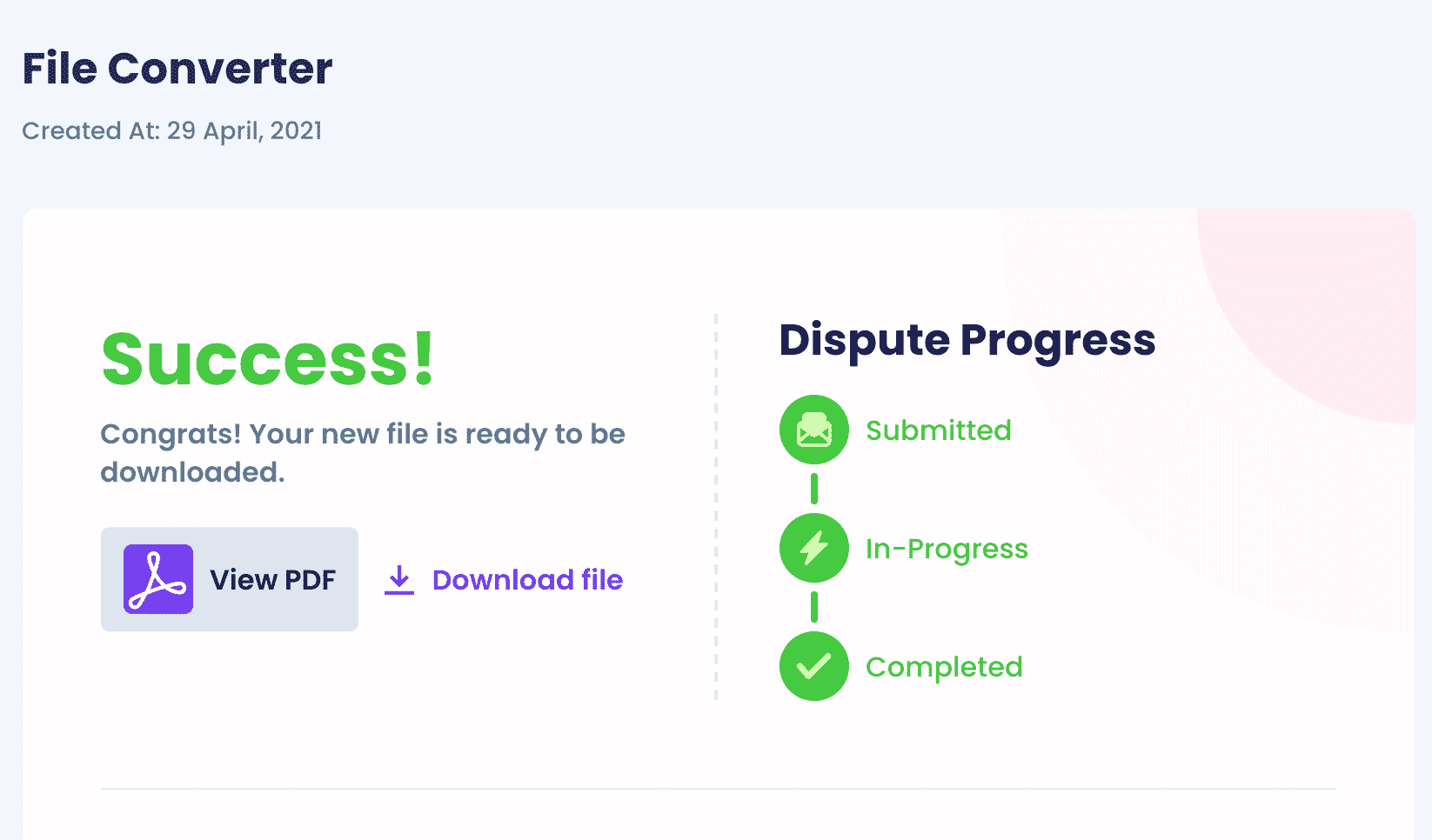 We'll convert your FLAC file in a few seconds, and you'll be able to download it from the My Disputes tab.
What Other File Types Can DoNotPay Convert?
Assisting you in converting your FLAC files to MP3 is only one in a sea of tasks DoNotPay can help you with! There are countless other audio and video files we can convert for you in no time! Check out the table below to see a fragment of file types we'll help you convert:
Much More Than a Simple File Converter
When you're converting files, keep in mind you'll need hard disk space for both the original and the converted file. While the HDD space individual files take up is barely noticeable, if you're planning on converting multiple files, it can quickly add up.
Luckily, DoNotPay also lets you compress files to make them easier to store. You can also use our award-winning app to convert online videos to MP3s, as well as download videos from social media and the web and save them on your device.
DoNotPay Offers Unmatched Functionality
DoNotPay offers a lot more functionality than a regular file converter. On top of these file management features, you'll find hundreds of different products within the app that can facilitate, streamline, or automate a wide variety of tasks, saving you time, money, and nerves!
Here are just some of the areas in which you'll find DoNotPay's assistance invaluable:
| Legal | Time-Saving | Money-Saving |
| --- | --- | --- |
| | | |
The possibilities truly are endless with DoNotPay!