Learn How To Convert DOCX to JPG in No Time
DOCX is a Microsoft office text file that can contain images, tables, shapes, and other objects aside from text. You can open it in all Microsoft Word, PowerPoint, Excel, Outlook, and other Microsoft apps. JPG files are commonly used in photos and image editing programs to store a photograph in a lossy compressed format.
Some reasons why people may want to convert DOCX to JPG are:
The need to upload a DOCX file to a website that only supports images
A wish to have a section of a word document in their phone's gallery
Inability to open a DOCX file on their computer
Conversion of DOCX files to JPG may seem complicated for people without any experience with file conversion. If you are one of them, this article will give you an overview of the process, including some potential problems that may arise during conversion.
In case you're looking for a safe tool to convert DOCX to JPG immediately, sign up for DoNotPay! Our File Converter is fast, reliable, and 100% safe and secure.
How To Convert DOCX to JPG
There are several different ways to convert DOCX to JPG and it's up to you to decide on the best one for your needs. If you already have Microsoft Word on your computer, you can use it for this purpose. Here are the steps you should follow:
Open the DOCX file in MS Word
Select and copy the content
Go to a blank part of the document, right click, and choose Paste Special
Select Picture in the pop-up window
Once the picture appears in the DOCX file, right click on it, choose Save as Picture and pick JPG as the image format.
Other options you have when it comes to converting your DOCX file to JPG are:
Using a downloadable file converter
Using an online file converter
Downloadable File Converters
Offline file converters usually come with more features and are more reliable. What may deter you from using an offline file converter is the need to download and install it on your computer. If you don't plan on using it often, it just doesn't make sense.
Online File Converters
Online file converters are much more convenient for most people because they are very easy to use and don't require downloading additional software. Also, most of them are free. You can find some DOCX to JPG online converters in the table below:
| Converters | Description |
| --- | --- |
| Convertio | Convertio is a free online service that helps users easily convert over 300 file formats. It offers fast and reliable conversion |
| Zamzar | Zamzar is a free and easy-to-use converter for a variety of file types including video, audio, image, video, and others |
| FreeConvert | FreeConvert will help you convert files from one format to another in one click |
| CloudConvert | CloudConvert is a free online service that converts all types of files from, including pictures, documents, audio and video files |
| AConvert | Aconvert is a user-friendly free online converter that allows you to convert between 170 different formats, including text, documents, images, and videos |
What are Some Common Disadvantages of Using Online DOCX to JPG Converters?
Free internet converters are convenient, but they aren't always the greatest solution. The following are some of the most typical drawbacks of using online file converters:
Risk of malware
Low-quality output
Inability to convert large files
Lack of custom settings
While they seem like a great option at a glance, online converters are bound to give you a headache. You'd likely have to try out a bunch of different ones until you get a decent-looking JPG file after conversion, which means you'll have to deal with dozens of annoying ads and captchas. What's worse, these converters are often hosted on sketchy websites, so you might end up accidentally infecting your device with a virus.
How To Make Sure An Online DOCX to JPG Converter Is Safe?
The best way to check if an online file converter is safe is to read reviews from people who used it. Doing this will help you make an informed decision as to whether or not you should use a certain online file converter or not.
Another way to check if an online converter is safe is to read its Privacy Policy. If it's clear and easy to understand, you're probably dealing with a legitimate developer. Also, check if there are spelling mistakes on the website—serious companies wouldn't let this happen.
Convert DOCX to JPG In Seconds With DoNotPay
Why waste time looking for a reliable online converter when DoNotPay can safely convert your DOCX files to JPG in seconds?
To get started, simply log in to your DoNotPay account and follow these steps:
Look for the File Converter product
Upload your DOCX file
Choose JPG as the format you want to convert it to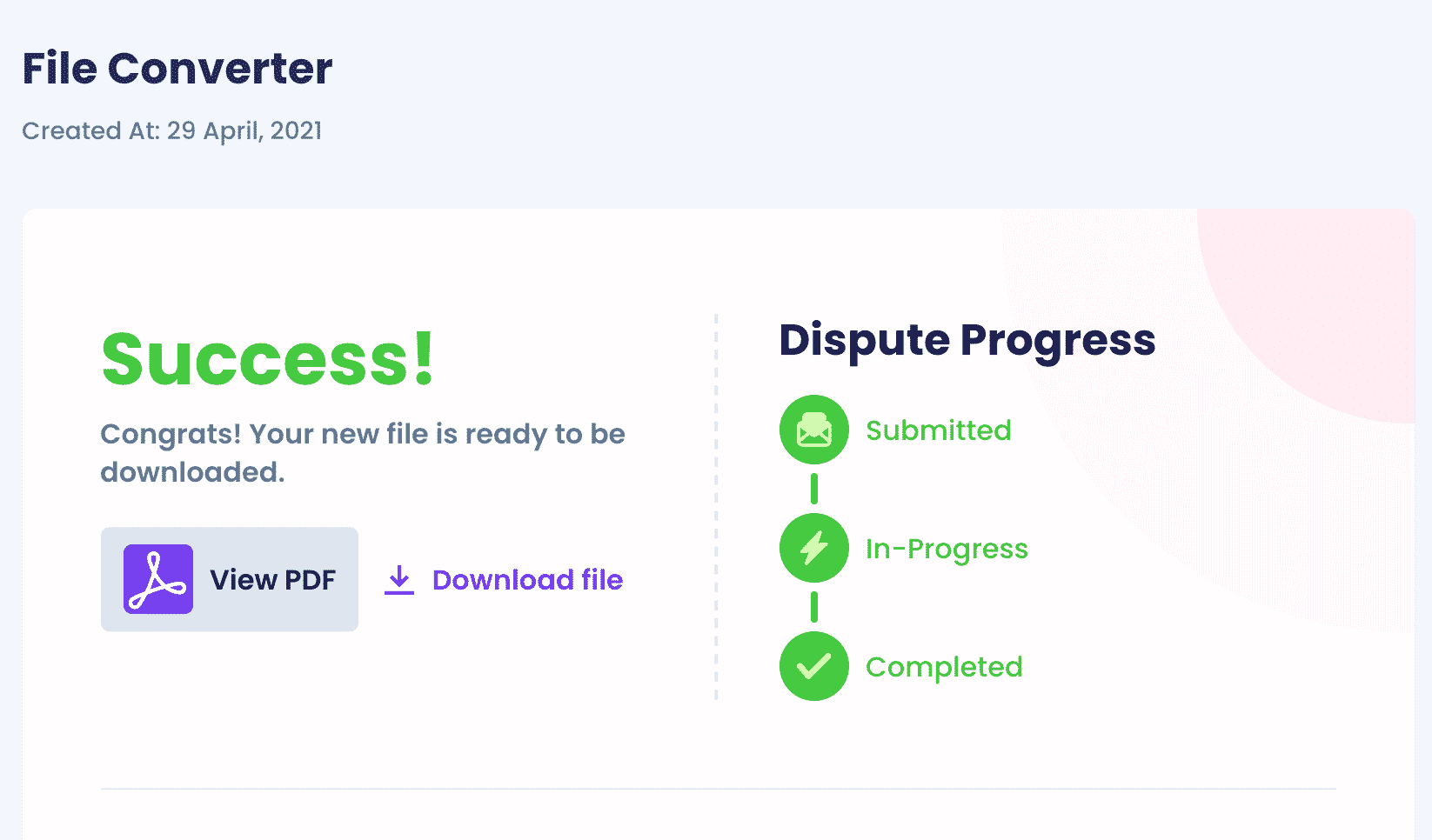 Your file will be ready for download in a matter of seconds! To protect your privacy, we will delete it 24 hours after conversion.
What Other Files Can You Convert Using Our App?
DoNotPay is your go-to converter in case you want to convert more than just DOCX files. It's browser-based which means you can convert any file regardless of which system you're using (Windows, Mac, or Linux). To check what other files you can convert, consult the table below:
Have All Your Files In One Place
DoNotPay is designed to help you do more with less work. Apart from converting hundreds of different file types, you can also leverage DoNotPay to compress your files to take up less space on your device.
Found a video online that you'd like to save as an mp3 to play it on the go? Whether it's a music video, a guide, a lecture, or a podcast, DoNotPay can convert all manner of online videos to mp3 files with ease! You can also use our award-winning app to download videos from social media and the web so you can enjoy them even when you don't have access to the internet.
DoNotPay Helps You Tackle All Manner of Different Tasks With Ease
Streamlining complex processes and saving you a ton of time and money in the process is what DoNotPay does best!
For instance, we can help you skip the phone queue of any company by waiting on hold in your stead. We can also help you cancel any unwanted subscription or service with a single click, as well as request a chargeback, return an unwanted item, and get a late delivery refund.
You can also use DoNotPay to find unclaimed funds in your name, lower your bills and reduce property taxes, as well as appeal parking tickets and dispute seatbelt tickets. Apart from saving you a ton of money each month, DoNotPay can also give you that much-needed peace of mind by helping you get rid of annoying robocalls and email spam for good!